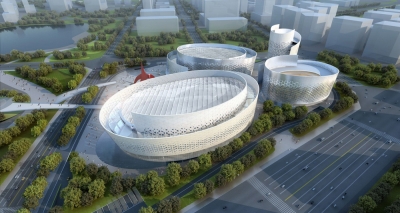 Project: Cultural Center in Chengdu
Designed by Massimiliano and Doriana Fuksas
Client: Sichuan Culture Centre, Literary and Writer
Surface: 89 384 sqm
Area: 110 000 sqm
Location: Chengdu, Sichuan, China
Website: www.fuksas.it
Design for the Cultural Center in Chengdu coming from the drawing board of Massimiliano and Doriana Fuksas architecture practice.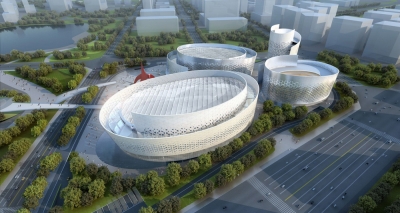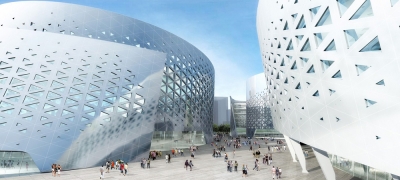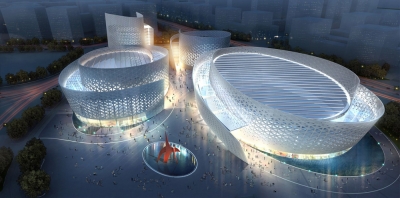 About the Project:
The design was inspired by an ancient symbol of the city of Chengdu, who was devastated by an earthquake in 2008, and is intended to represent the "willingness of the Chinese community to look at the future, focusing on art and culture."
As described by Massimiliano and Doriana Fuksas, the project was "conceived as a symphony of architectural volumes, creating the effect of a music that you can listen to with your eyes. On a total area of about 110,000 square meters, the elliptical shape of each building gives the impression of a perpetual motion and continuous vibration. The surface of the facade is a continuous ribbon coated with a metal skin with openings geometric design that allow natural light to enter the interior of the four volumes."
The complex is made up of a center for the performing arts that houses two theaters totaling 1800 seats and a music hall of 600 seats, along with a cultural center with a 3000 seat theater and an exhibition gallery, offices Writer and Literary Association, and an apartment building for artists. All programs are surrounded by green gardens that evoke the colorful, eastern hills of Sichuan.
Source ArchDaily. *