Cultural
House of Hungarian Music by MenoMenoPiu Architects
By |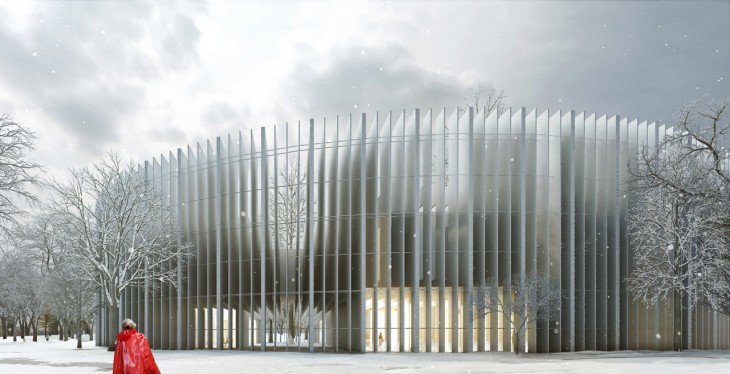 MenoMenoPiu Architects share with us their impressive proposal design for the House of Hungarian Music in Budapest (Hungary).
"Our proposal for the new House of Hungarian Music focuses on creating a landmark for the park whilst respecting its environment. In order to fulfill this, our proposition plans to conserve 95% of the existing trees selected by their health and age. The remaining 5%will be moved inside the non-constructible area near the Lakeside. The structure will be formed by a series of parallel blades orientated perpendicularly to the new axis in order to allow permeability towards the lake. These structural elements will allow the trees to easily grow in between them. The beams represented as blades will project themselves over the top of the smaller trees included in the site, whereas on the taller trees the blades will pass under them where the trunk will be the only part left apparent". – from MenoMenoPiu
For more of this impressive project continue after the jump: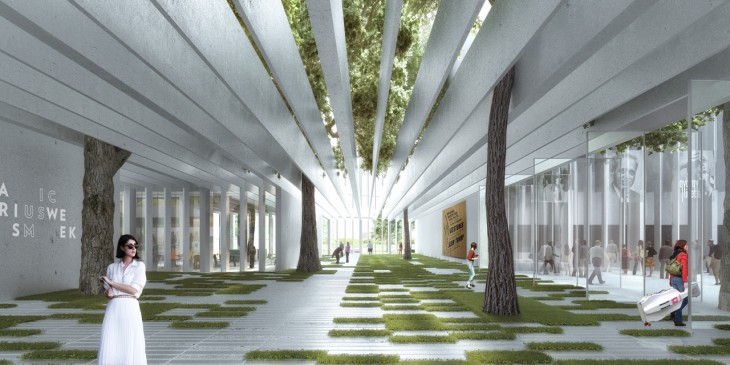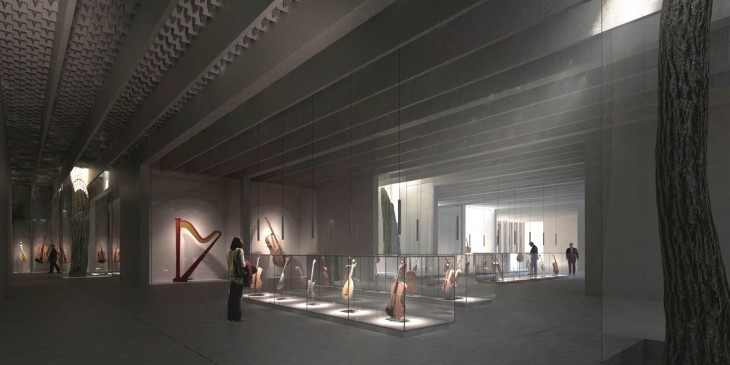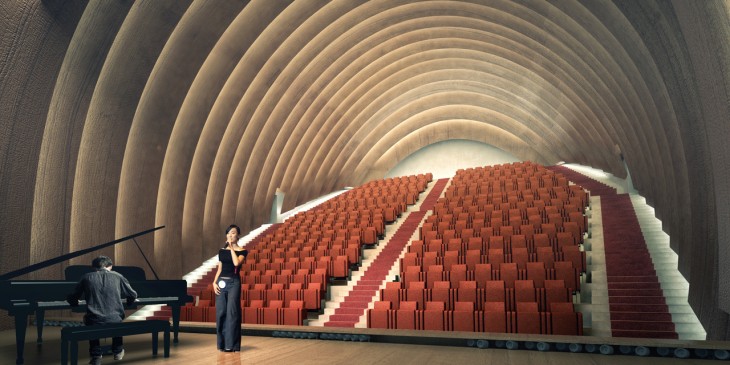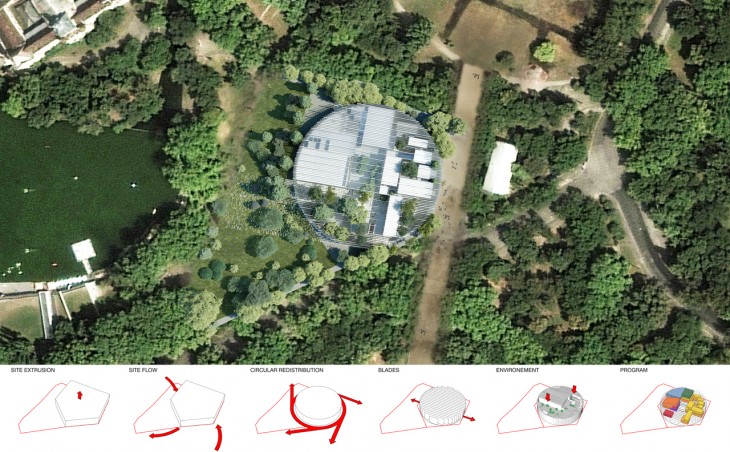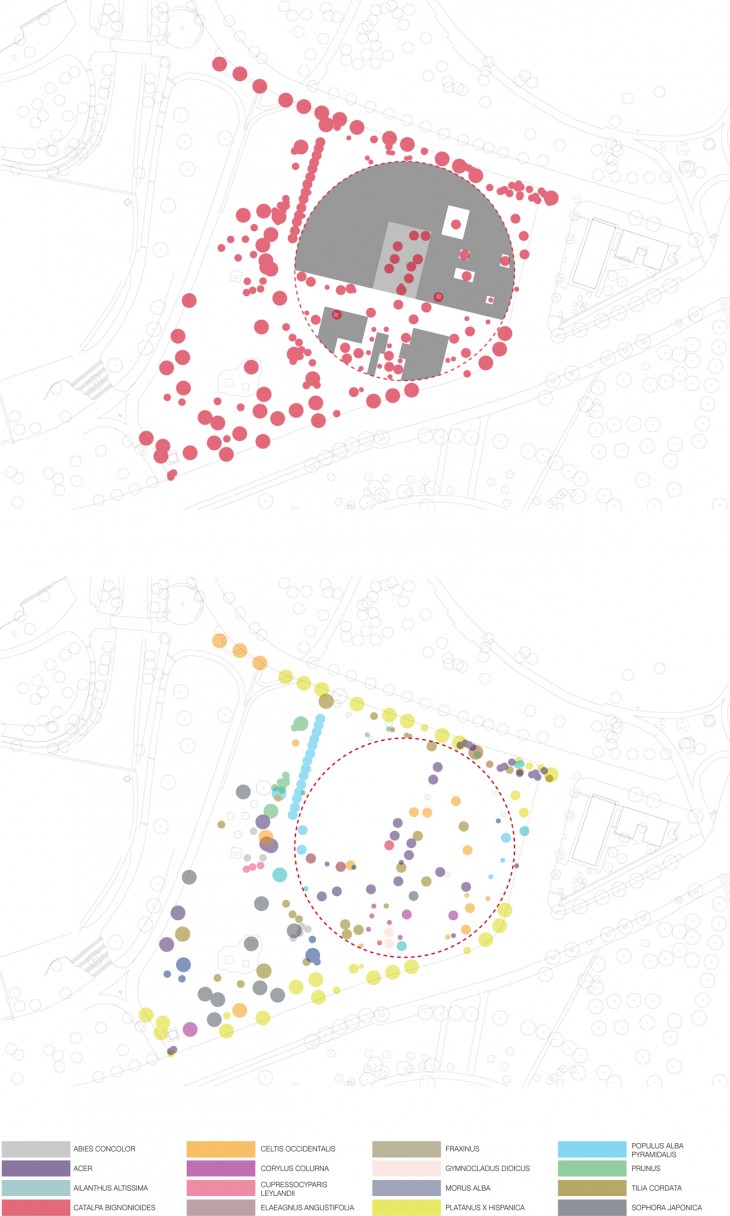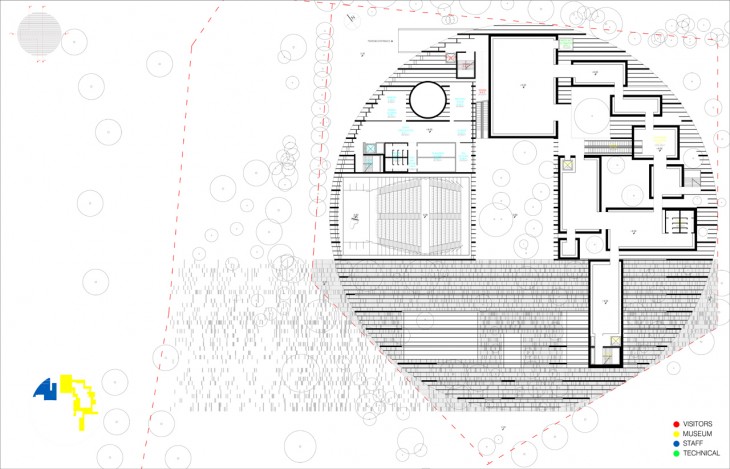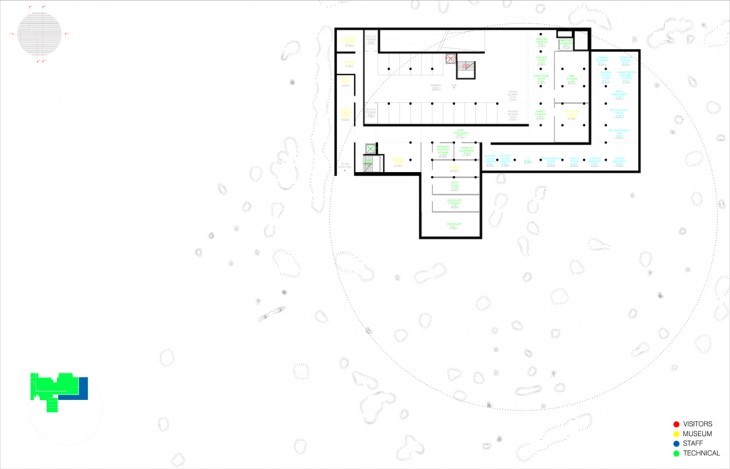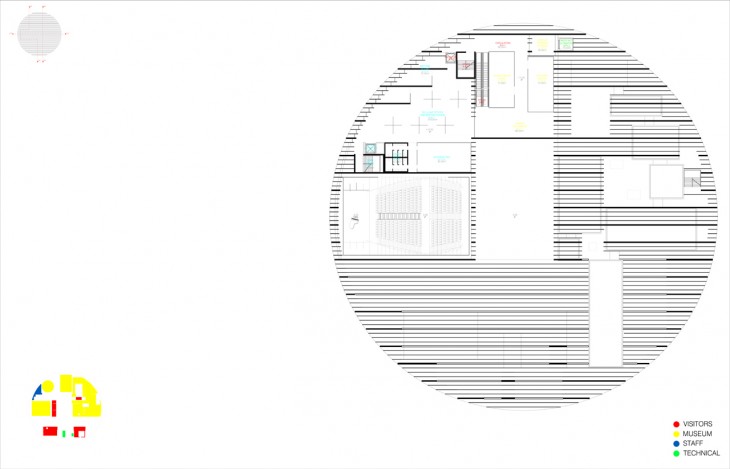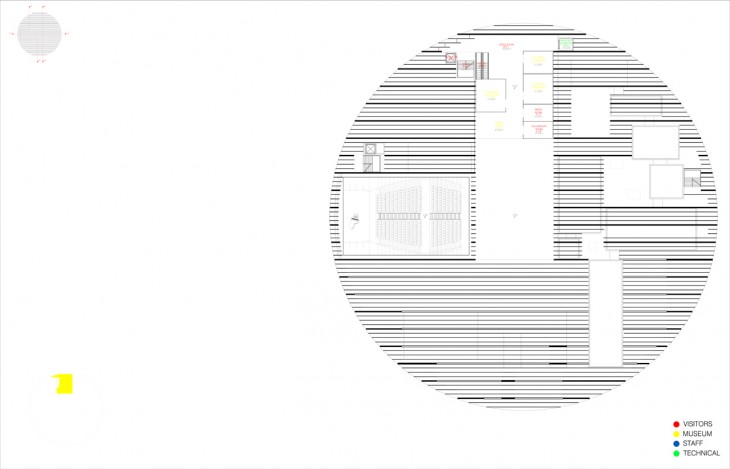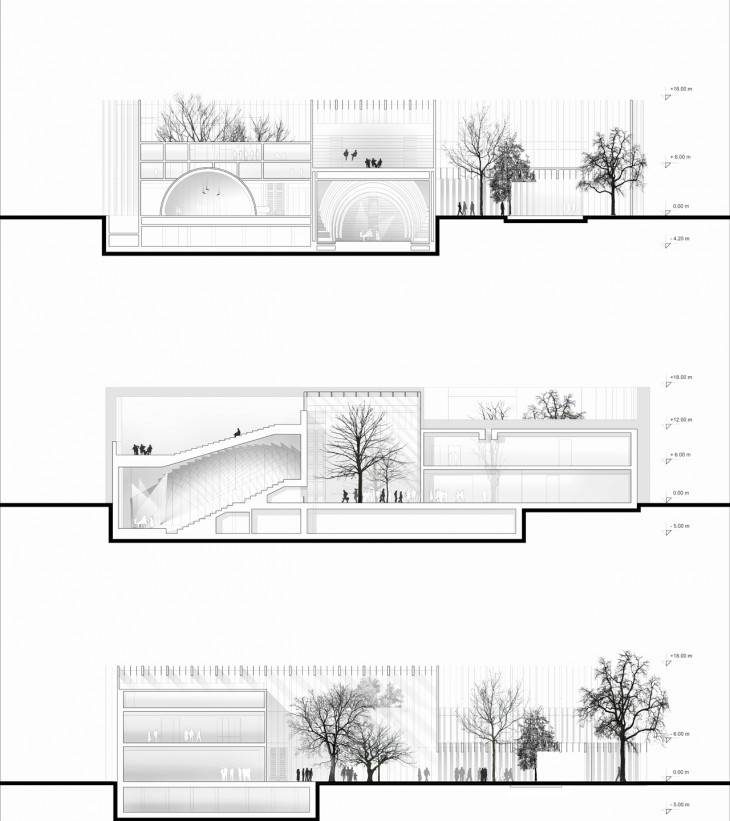 PROJECT TEAM:
Rocco Valantines
Mario Emanuele Salini
Alessandro Balducci
Giovanni Sandrini
Giampaolo Fondi
Pietro Bodria
Alexandra Baldwin
Paola Malinverni
RENDERINGS
+imgs
www.plusimgs.com
Official website: www.mmpaa.eu.