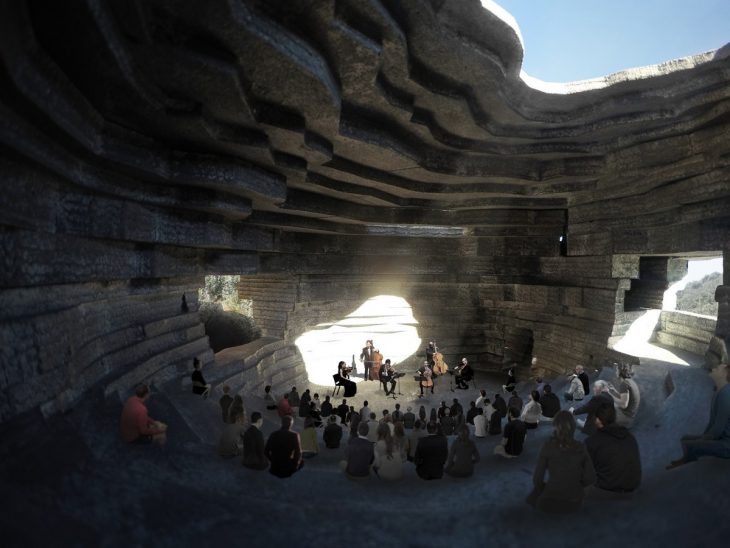 This impressive open air concert hall is work of OPEN Architecture shaped for a location north of Beijing in China. The location is within a valley known for being part of the Ming Dynasty's Great Wall. OPEN Architecture shapes the concert hall as a prehistoric boulder, or perhaps a meteorite of unknown origin, giving the unique yet seamless response to the surrounding location. The stage is entirely shaped of concrete mixed with local mineral taken rocks.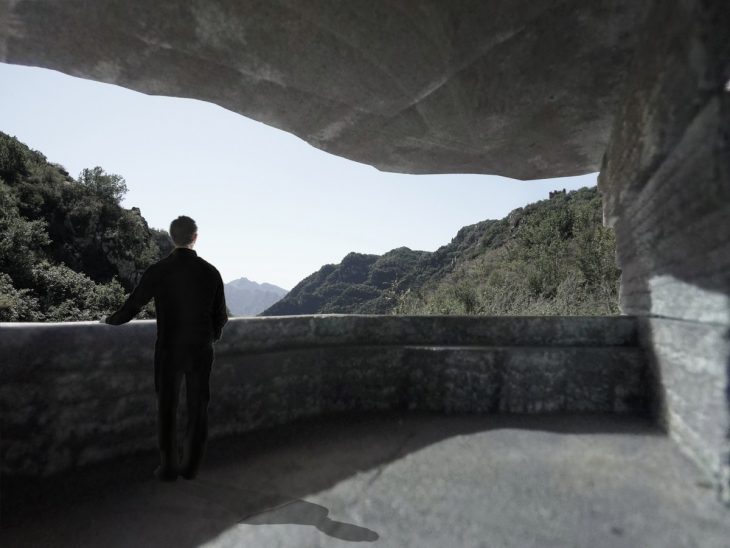 "This semi-outdoor concert hall rests on the floor of the valley, as if a strange and prehistoric boulder had fallen there long ago. Made entirely out of concrete mixed with an aggregate of crushed local mineral-rich rocks, its inverted conic structure houses a semi-outdoor amphitheatre, an outdoor stage, viewing platforms, and supporting spaces. Shaped acoustically for music performances, the hall can also be used as a space for contemplation and community gatherings. The large opening on the structure's top, together with small openings of varied shapes cut into its walls, bring in stunning views of the sky and surrounding valley, as well as the different sounds of nature," notes OPEN Architecture.
The architecture team mimics a cave like surrounding for the audience amphitheatre, not only capturing the sound, but also the light that beams throughout the surface of this man-made cave. This open air concert hall is made to interact with weather conditions, whether it is sun or rain.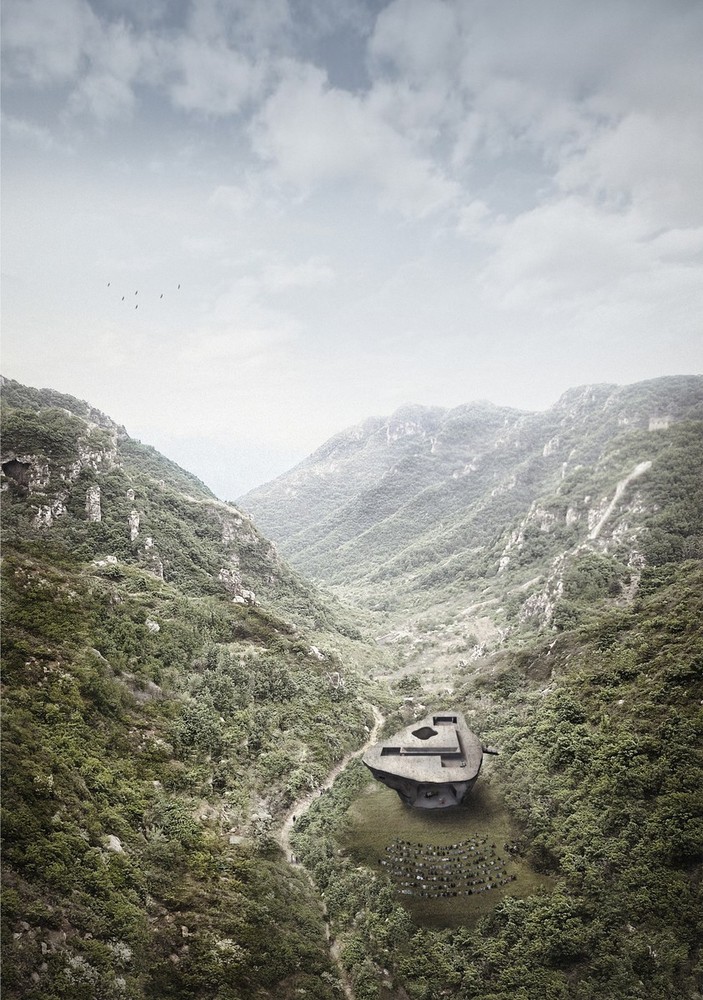 The architects were inspired by sedimentary rock formations, while giving the concert hall a layered shaped, nevertheless the shape is meticulously created at close inspection avoiding the random sentiment of nature's own impact. The architects shaped the concert hall in a close response to the surrounding mountains.
OPEN Architecture team also notes: "Against the backdrop of the rough and cave-like space, details designed with care and warmth offer quiet comfort as visitors take respite in both natural and musical sound. Ascending to the top through winding stairways, visitors suddenly find themselves on a plateau on top of the concert hall. There, surrounded by stunning panoramic views of the valley, they are greeted by the sight of the nearby Great Wall."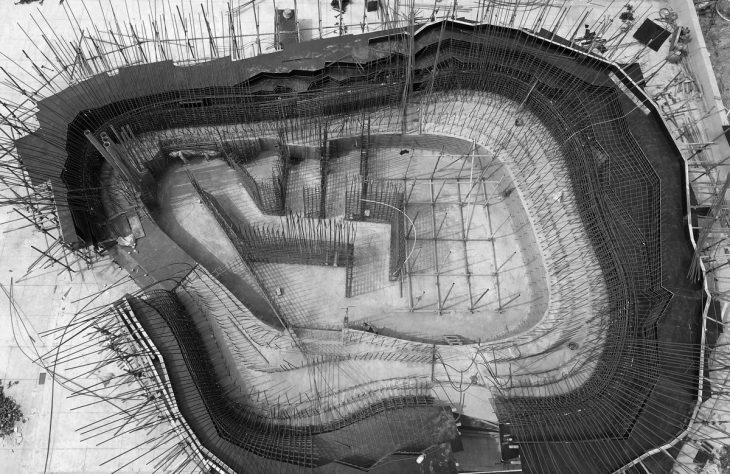 The Chapel of Sound project is currently under construction, OPEN Architecture is working on the project with ARUP as constructional engineers. JH Theatre Architecture Design Consulting Company is working on the projects theatre design aspect. Discover more of this project in our gallery: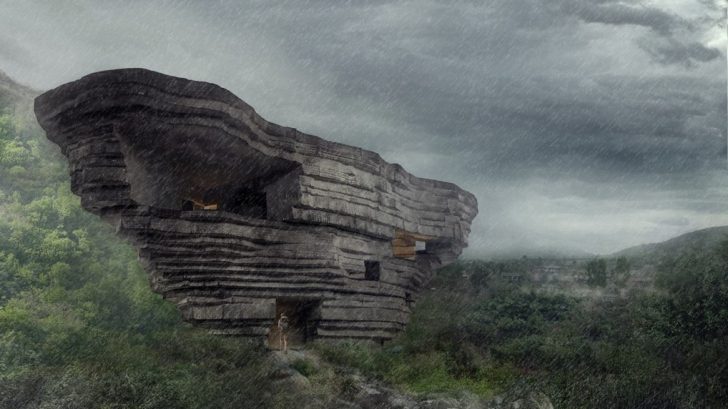 Year: 2021
Location: Beijing, China
Floor area: 790
Site area: –
Type: Architecture
Client: Aranya
Status: Under construction
Principals in Charge: LI Hu, HUANG Wenjing
Project Team: ZHOU Tingting, LIN Bihong, FANG Kuanyin, HU Boji, YANG Ling, LI Li, CHEN Yang, JIA Han, KUO Chunchen
COLLABORATORS Consulting Engineer: Arup
Lighting Design: Beijing Ning Zhi Jing Lighting Design Co., Ltd.
Theatre Consultant: JH Theatre Architecture Design Consulting Company
For more projects by OPEN Architecture log on to openarch.com.