No one wants to be the person in charge of cleaning up after a party or a family gathering. You might have had fun, but now it's time to clean. This is where the choice of your upholstery comes in! Easy to clean sofa manufacturers offer stain resistant upholstery fabric and easy-to-clean cushions that make your sofa look like brand new in just a few simple steps!
Our editors investigate what works best when cleaning your sofa:
Choose a Stain Resistant Fabric
A stain resistant upholstery fabric is a special type of material that is designed to remove household stains such as ketchup, yoghurt, or coffee by simply using water and soap. As its name suggests, stain resistance means that the stain will not be absorbed by this type of fabric and will stay off it instead. Stain resistant upholstery fabrics are mostly made of polyester. However there are also cotton fabrics on the market enhanced with stain resistance treatments added to them.
RELATED: Timeless and Mid-Century Inspired Design Sofas
This makes you question of the fabric right away. However, stain resistant upholstery fabrics are not only designed to be easy to clean, but they're also very comfortable and soft. Combining comfort and easy living, stain resistant fabrics are perfect for both families and hotels.
Step by Step Guide to Clean Your Sofa
To get the best results, start by vacuuming or brushing your upholstery. This will remove any dirt and crumbs that might be hiding in the fabric. Next, use a damp cloth to wipe down all surfaces – you will see how much easier it is with stain resistant upholstery fabric.
Then, you should give your easy clean sofa one last once-over with a dry towel to absorb excess moisture and let air dry for 24 hours before sitting on it again. Easy to clean sofas make keeping things tidy much more quick and simple.
Think about the material before purchasing the sofa. If you got a sofa with amore stain resistant fabric, the things are much easier. Now you can enjoy an easy to clean couch without having to worry about pesky stains ruining its look! So don't wait until another party rolls around; consider investing in stain resistant upholstery. If you want step by step instructions for cleaning your sofa, keep reading.
Why To Choose Easy to Clean Sofas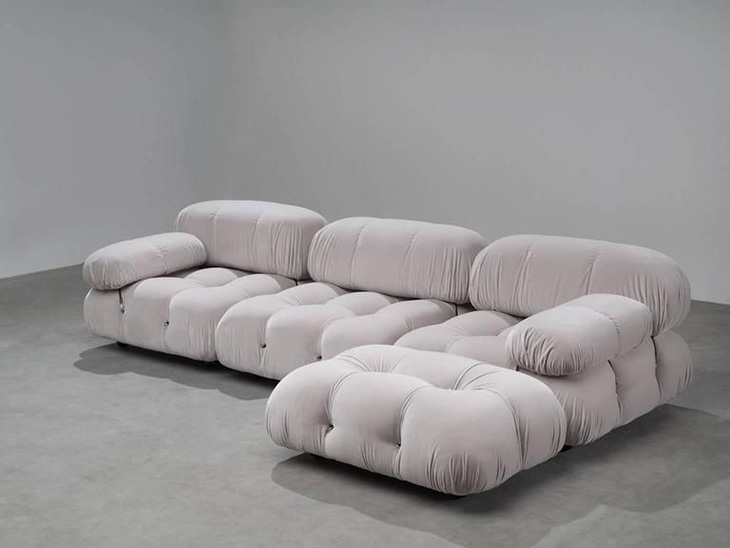 Needless to say easy to clean sofas are a great idea because they are so comfortable and convenient to have. You no longer have to worry about your sofa becoming too messy or dirty when you can just reach out, grab the vacuum cleaner, and give it a quick once over.
Stain resistant upholstery fabric creates easy to clean couches that are easier to clean because of their specialty coated materials that protect against stains while still being soft on sensitive skin. Easy to clean sofas are available in a variety of comfortable fabrics so you can find the one that is just right for your home or apartment. You can for example choose between leather-look fabrics, velvet fabrics or linen fabrics with more texture.
It is important to note, the advice above implies for special stain resistant fabrics. Why you may try similar methods to clean other fabrics this may result in damaging the upholstery beyond repair. If you are facing a major stain on a sofa which is not out of stain resistant fabric best thing to do is call a special stain removal service. Many of them specialise in removing the most difficult stains out of sofas and other furniture.
The easy to clean sofas have an upholstery fabric stain resistant to spills and accidents, which also makes it perfect for households with children and pets.
Have you ever heard of easy to clean sofas or stain-free fabric? Let us know in the comments!