Balenciaga is opening a new store on New Bond Street in London. The Balenciaga New Bond Street store covers three floors over 710 square meters offering women's and men's ready-to-wear, shoes, bags, accessories, eyewear, jewelry, and objects. The space will have Raw Architecture concept, which was introduced in September 2021 at Balenciaga's UK flagship on Sloane Street.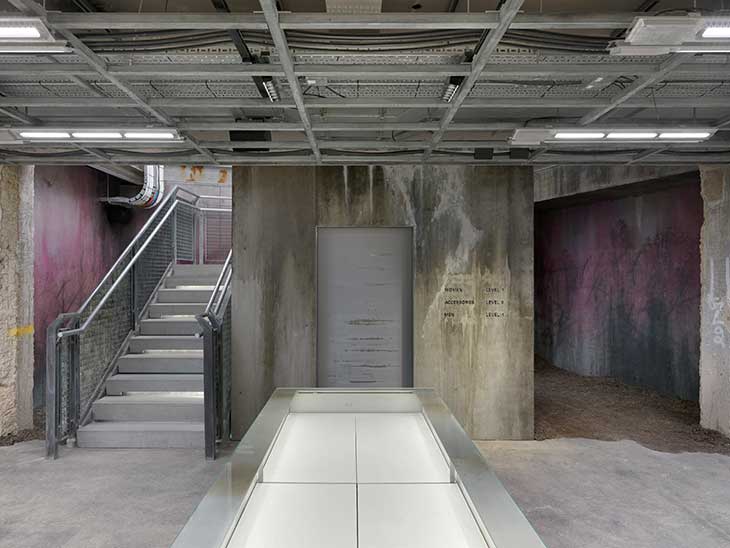 This Raw concept results in stores inherently consuming fewer virgin materials. The new London flagship materializes this new experiential conception of modern luxury in which Balenciaga is introducing new codes of retail where the passage of time is a transformative event. The visitor enters a space that brings a feeling of temporality and permanence in the present experience. The ground floor's glazed façade comes to a point at the intersection of New Bond and Conduit Streets, where a stainless-steel door bearing a stamped Balenciaga logo faces the corner. The store is in over floor-to-ceiling windows that reveal a deliberately unfinished— and in places deconstructed—interior. Fixtures and ceiling appliances are uncovered throughout. Lighting in store is an industrial lighting system that is inspired by explosion-proof lamps designed for harsh and hazardous environments.
All three floors are connected by a central core, and are sealed with glass slabs that reveal an old staircase and an empty elevator shaft. Each level represents a stage of deterioration or construction, featuring stained and cracked concrete, oxidized steel, distressed textiles, stabilized dirt, and mud-like encrustations, but also polished aluminum racks, smooth display vitrines, and integrated LED screens. Aged patinas are deployed as finishes, suspending the space in a state of progress.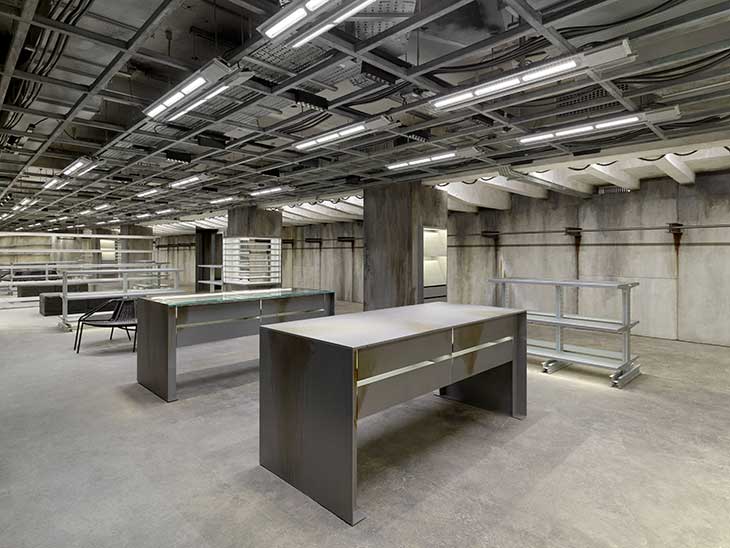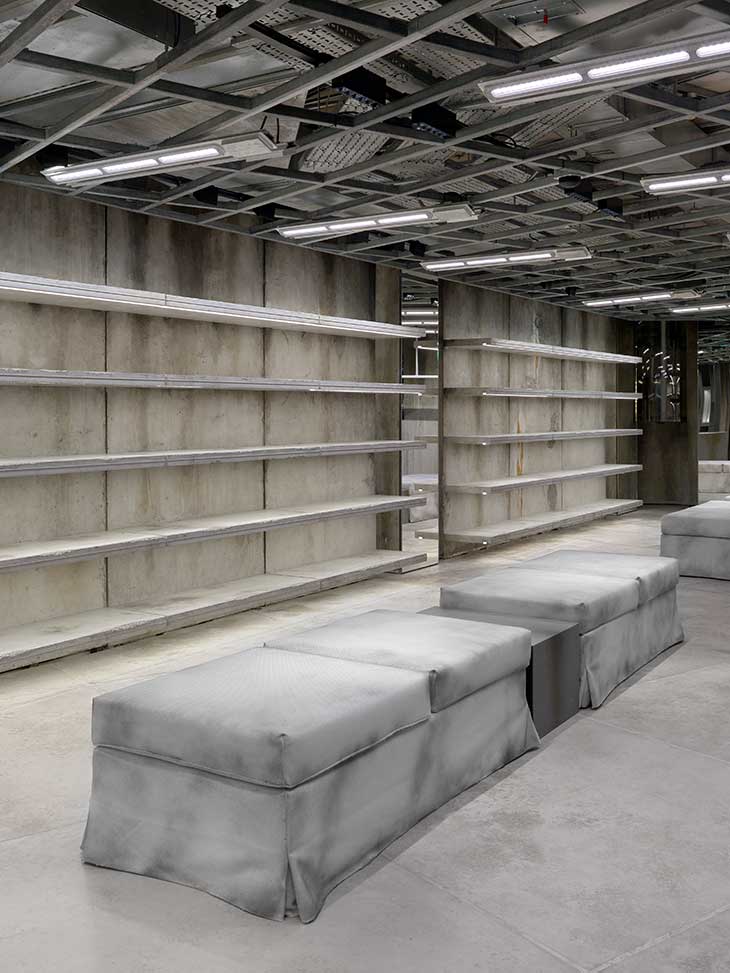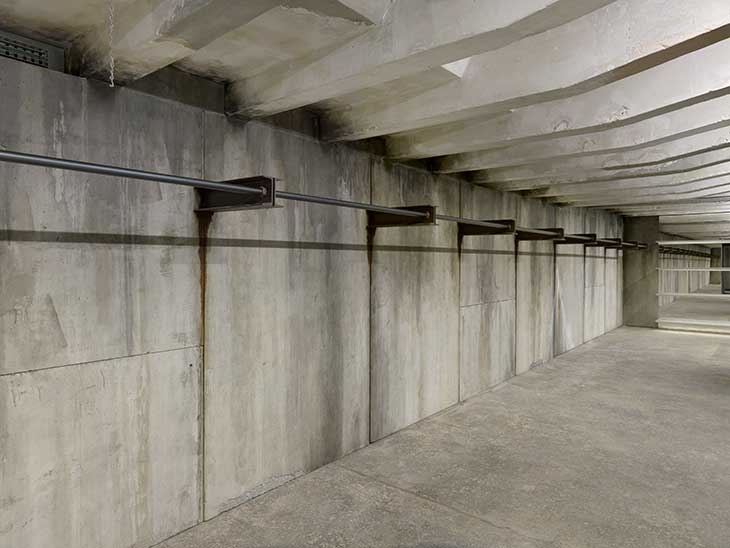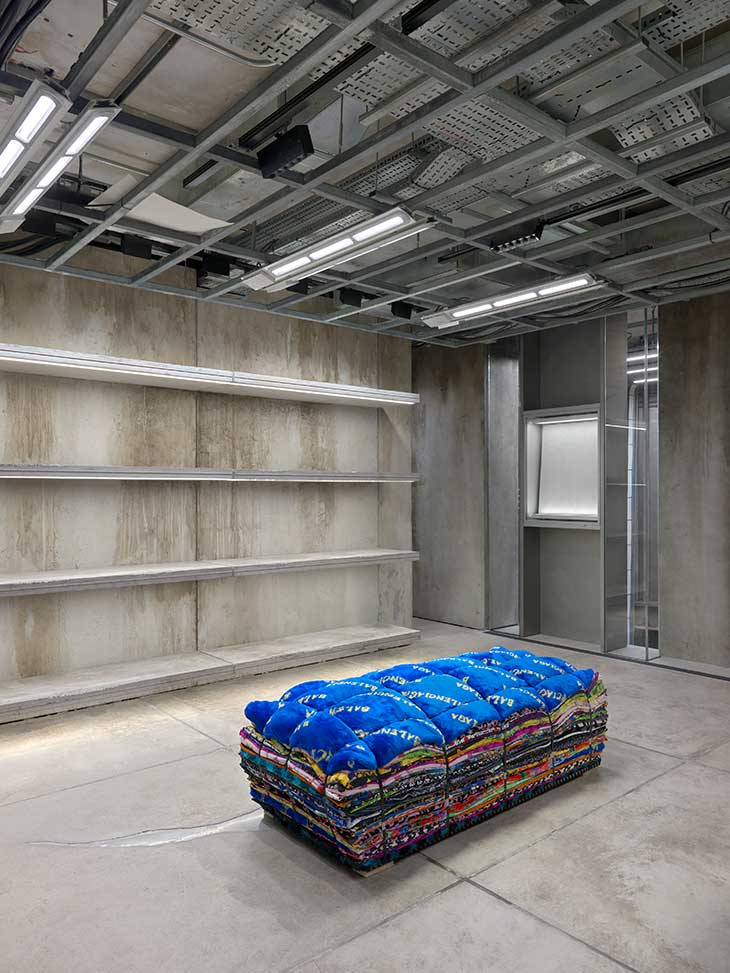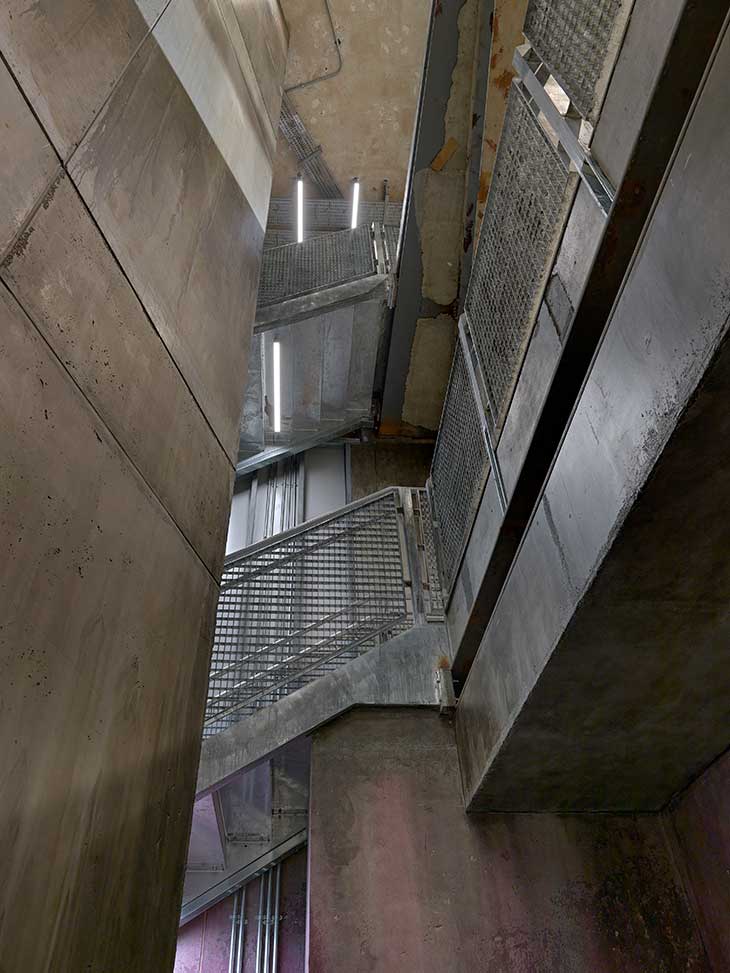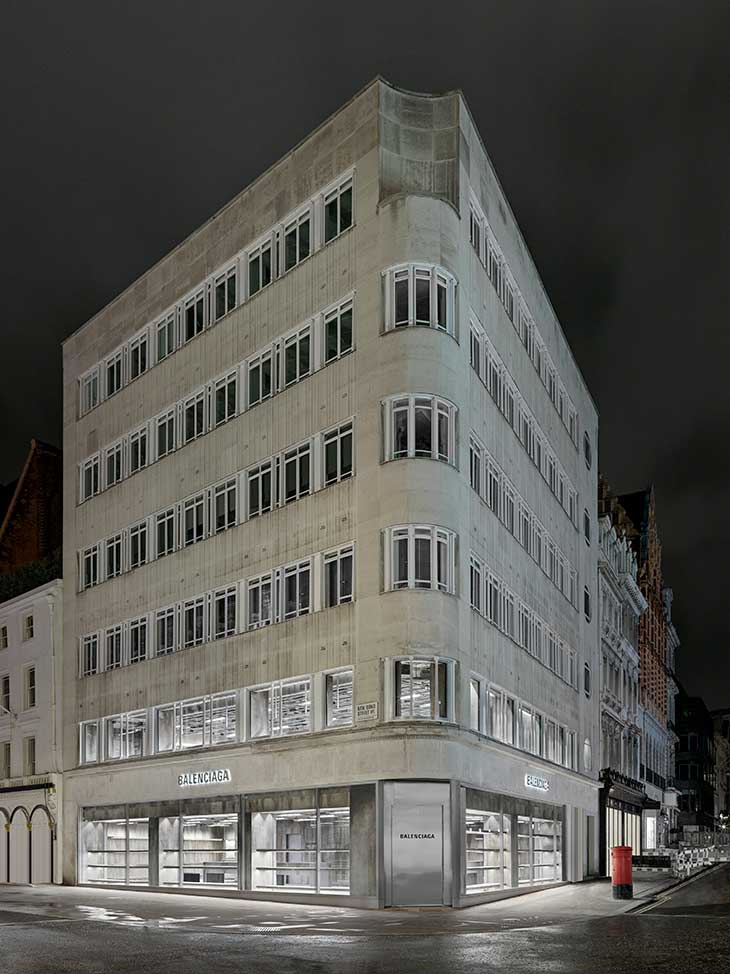 The new Balenciaga store is opening on March 26th, 2022 in London