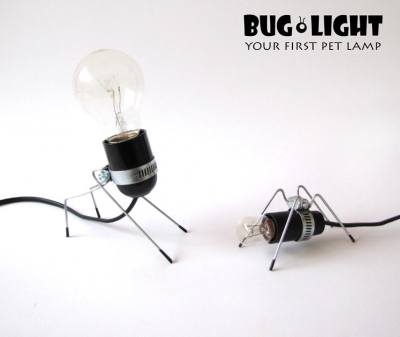 Project: Bug Light
Designed by Omer Inbar
Website: www.omerinbar.com
Inspired by insect forms designer Omber Inbar has created his eye-catching Bug Light series.
From the Designer:
"Bug Light" is a desk lamp made of industrial parts and influenced by insect forms.
The lamps manufacturing inside Israel with a "safe factory" collaboration as a community donation project. The spider, mini ant and praying mantis work together to create a series, where each bug is packaged inside a cardboard box with 'breathing holes', as if they were still alive.
The addition of various bulbs give the lamps different personalities and characteristics, making it easy for the user to fully customize the lamp.
An original & cool gift for everybody !!