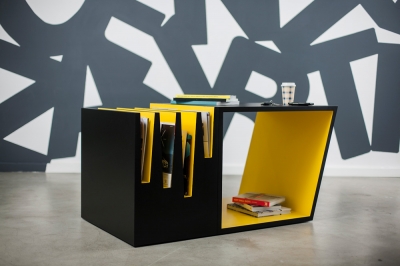 Project: Coffee Table
Designed by Brigada
Website: www.brigada.hr
Coffee table and shelf in one is a solution imagined and realized by Brigada's designer team. View more of the design after the jump: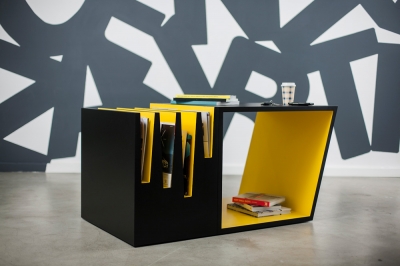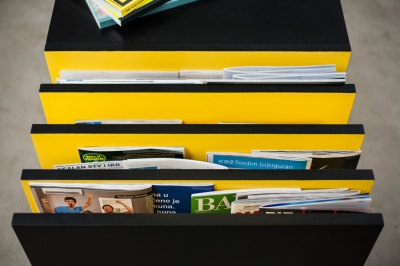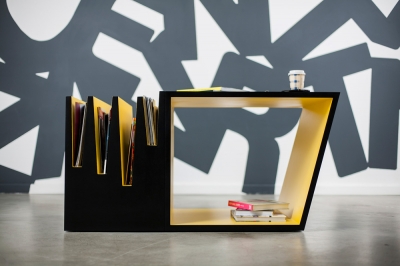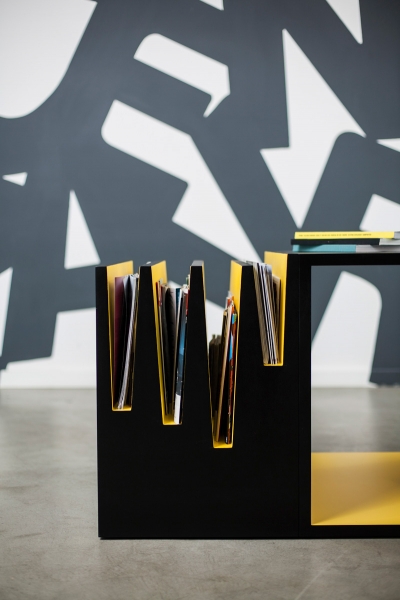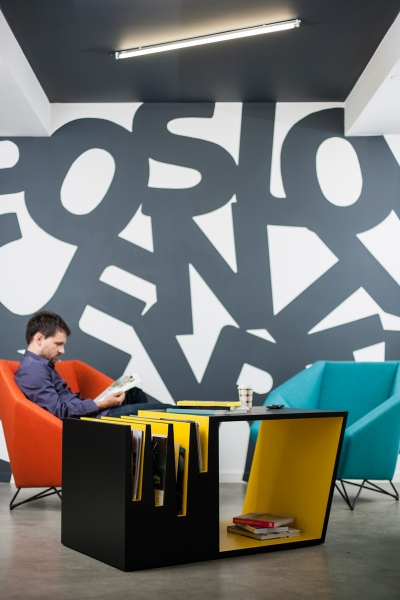 From the Architects:
A coffee table is usually a place for temporary storage mostly of newspapers, magazines, books and papers, ending up as a real storage space and a small time capsule of different publications. Having that in mind, Brigada started designing a coffee table that would accomplish the same function in a more efficient way.

The space for newspaper and magazine storage is now the extension of the upper surface, in the adequate grooves, while the lower shelf is lowered to the floor level. By reorganizing functions, magazines are now always easily accessible, their covers more visible, and with the larger number of grooves, they can be practically organized. The basic outer color of the table is black and the inner parts can be personalized according to the user's wishes.