Part of an exhibition of the complete Diesel home collection launched on September 25th in NYC, Foscarini Spazio Soho presented new designs that Foscarini and the fashion company co-created. Designed by the Diesel creative team and developed by Foscarini, new lights are showcased in special installations dedicated to the Successful Living from Diesel with Foscarini lighting line.
From the Designers:
Glassdrop
The new suspension lamp leads a double life: when it is off, the chromed aluminium surface finish offers a decorative mirror effect that vanishes once the lamp is switched on, revealing a warm light that fluctuates as it filters through the hand crafted blown glass. With a bold silhouette, Glassdrop especially stands out in multiple installations.
Rock in Gold
Rock provides dramatic visual impact and strong contrasts. The hanging lamp recalls volcanic rock split to reveal a clear, sparkling crystal inside through its contrasting dark, external surface, rough to the touch, and its casually sculpted and the shiny, iridescent interior. The captivating form and dark colour, lightly flecked with golden speckles, gives Rock an aura of mystery. Hundreds of asymmetric facets inside the lamp reflect the beams of light.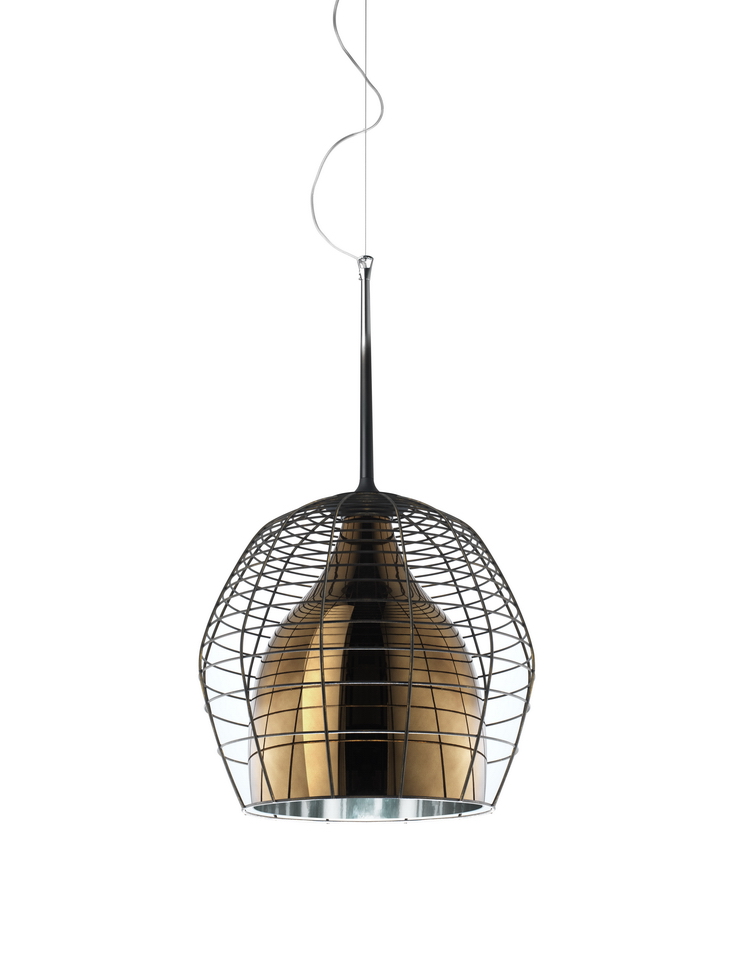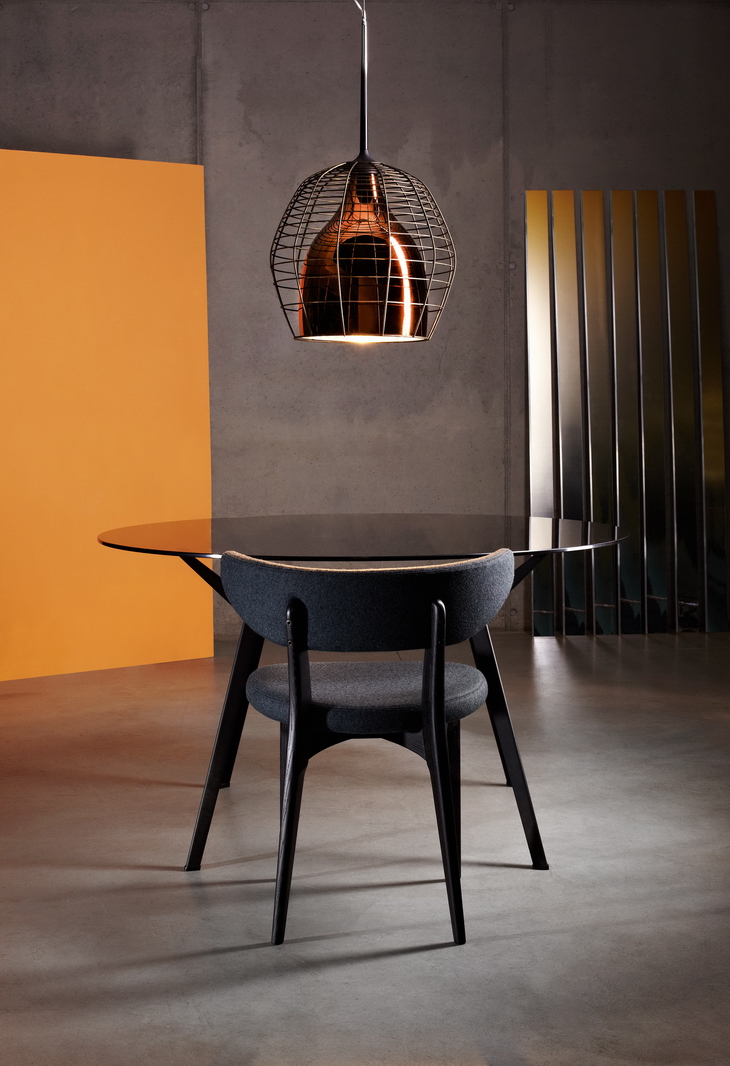 Cage in Bronze
Cage was inspired by old lanterns: it has a simple luminous body protected by a decorative cage. In Diesel's interpretation, the contrast between the metallic grille of the irregular structure, with its almost handmade feel and the inner brilliant diffuser, gives the lamp its particular appeal.
Fork in Ivory
The Fork lampshade is inspired by casual fashion, by campsite tents and by an informal, playful and dynamic lifestyle. The stitching on the fabric has been created like that on jeans and the rings are not merely decorative, but respond to practical needs with simplicity and immediacy. The lampshade is extremely flexible and can be oriented 360°.
Glas in White
Glas is a reinterpretation of the classic work light used in warehouses and factories worldwide. Glas illuminates the environment with a warm, suffused light with a retro feel. The diffuser is completely closed and the hanging chain gives it an authentic feel.

Project: New Lights for "Successful Living from Diesel with Foscarini"
Designed by Diesel and Foscarini
Website: www.foscarini.com