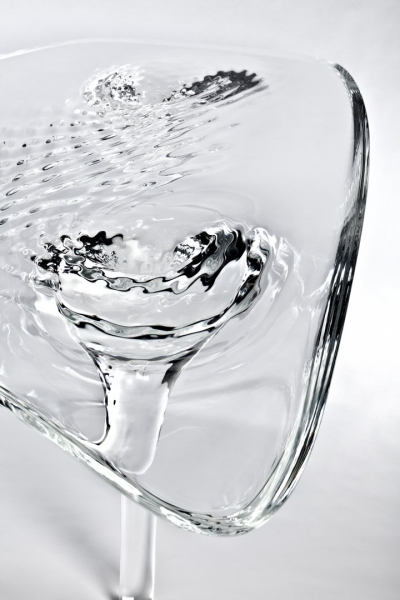 Project: Liquid Glacial Table
Designed by Zaha Hadid Architects
Designer: Zaha Hadid & David Gill Galleries
Material: Polished Plexiglas Clear
Website: www.zaha-hadid.com
Embodying the true sentiment behind Zaha Hadid's designs, the Liquid Glacial coffee table wins '2012 Contemporary Design Piece' award at Pavilion of Art + Design. See more of the design after the jump:
From the Designers:
The transparent acrylic material amplifies this perception; adding depth and complexity through a flawless display of infinite kaleidoscopic refractions. The result generates a wonderful surface dynamic that inherits a myriad of colours from its context and continually adapts with the observer's changing viewpoint. The form is of its creator; a design that does not compromise functionality or ergonomic requirements and a coherent evolution of her architectural narrative exploring movement through space.