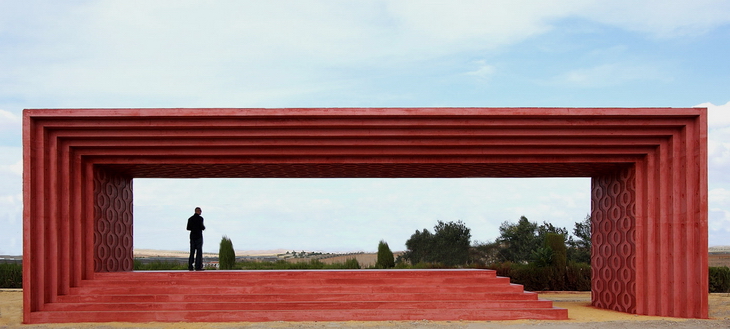 First prize for the Pedro Almodóvar´s International Ideas Competition has won the Rio de Janeiro based practice, Sergio Garcia-Gasco.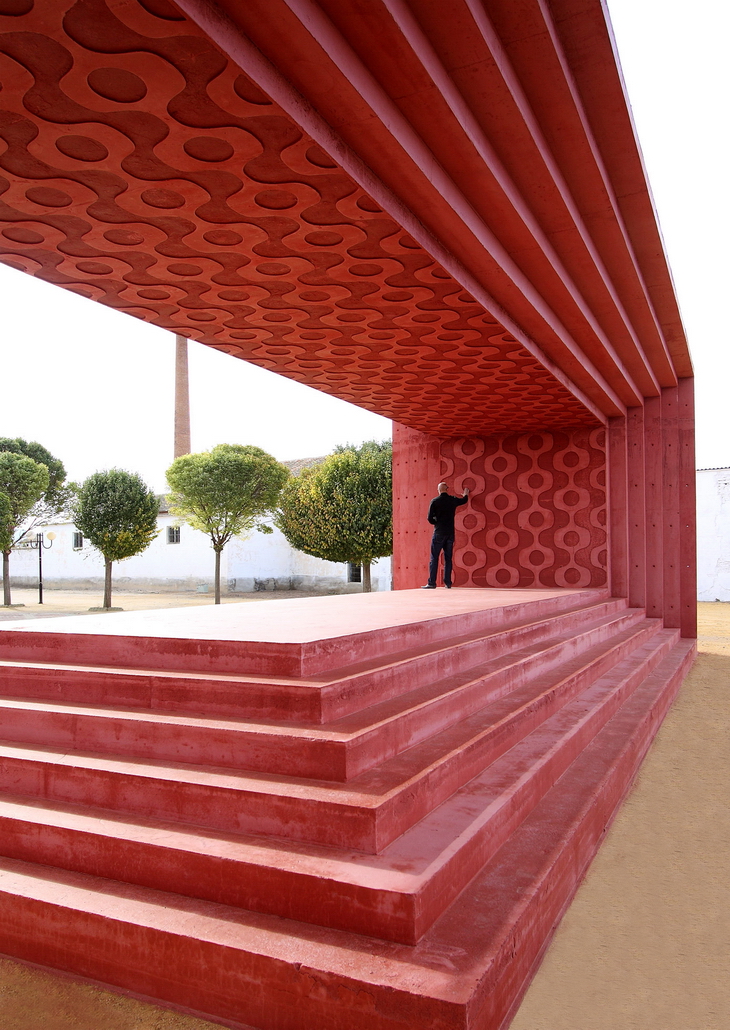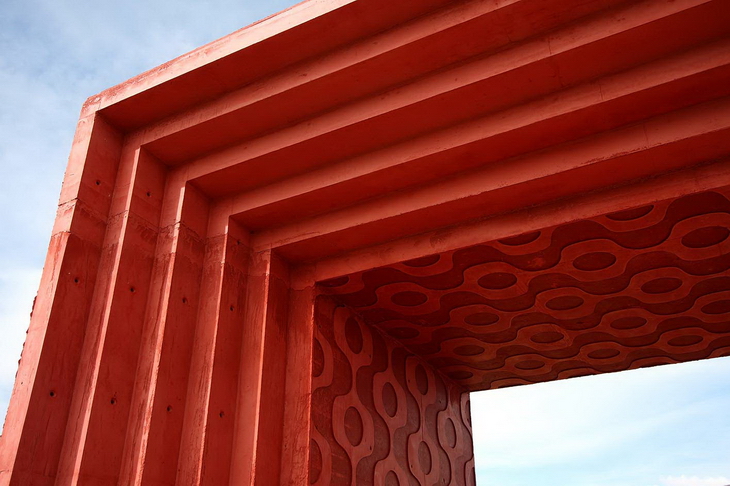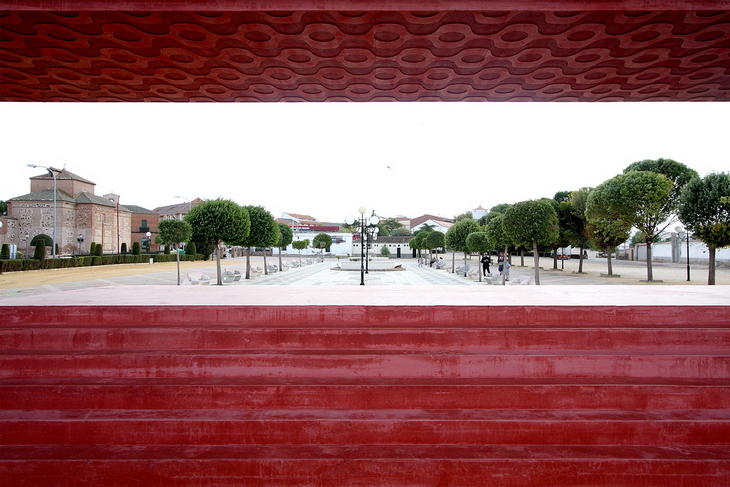 From the Architects:
Through lens of Pedro Almodóvar's films, one is absorbed into the landscape of La Mancha: a stark, flat, seemingly unending space that leaves its imprint on the personality of its inhabitants. The particular idiosyncrasy of the Manchegan becomes the great essence of and inspiration for Almodóvar.

This monument is a tribute to the plain, the Almodóvarian essence.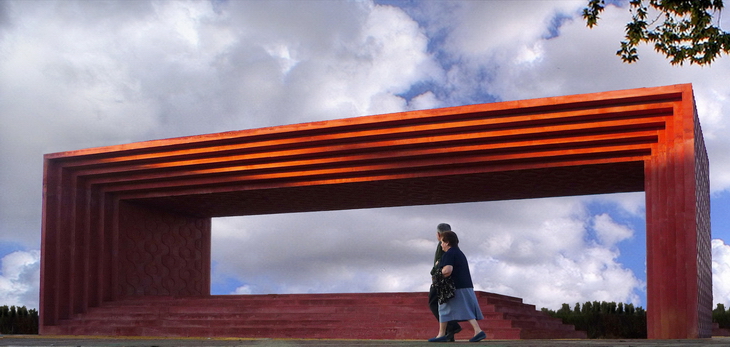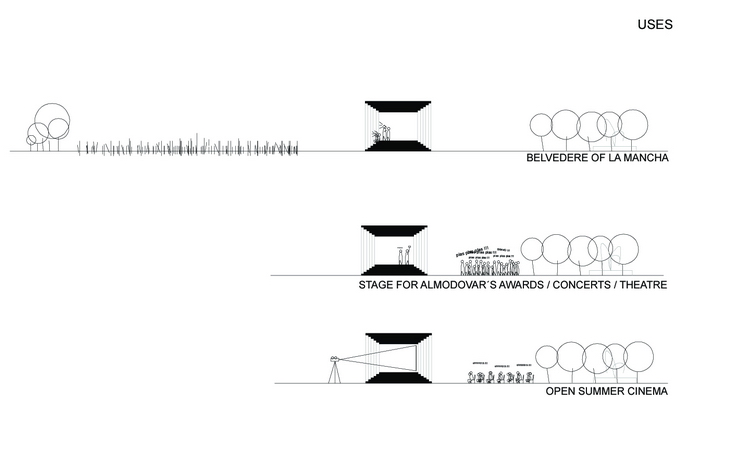 The monument is located in Pedro Almodóvar's hometown, in La Mancha, Spain.

Deeply linked with the works of great Spanish director, La Mancha is a flat, open plateau with a rough and hard appearance. Located in a rolling hill on the edge of town, the monument frames the Manchegan horizon as if it were a frame in one of Almodovar's films. The vivid red coloring and the undulating textures is a nod to the iconographic imaginary of the director.

Besides framing a viewpoint of the landscape, the structure can be used as an open-air stage and as the structure on which to project summer film screenings.

Project: Pedro Almodóvar´s Monument
Designed by Sergio Garcia-Gasco
Location: La Mancha, Spain
Website: sergiogarciagasco.com