Project: Light Forest – The Helsinki Central Library
Designed by MenoMenoPiu Architects
Project Team: Mario Emanuele Salini, Rocco Valantines, Gilberto Bonelli, Alessandro Balducci, Paolo Venturella, Marco, Lavit Nicora, Francois Zab, Pietro Bodria
Engineering: Buro Happold / Alasdair Young
Renderings: +imgs
Location: Helsinki, Finland
Website: www.mmpaa.eu
MenoMenoPiu Architects share with us their design for The Helsinki Central Library, inspired by the green location the architects found a unique way to connect the interior with the location.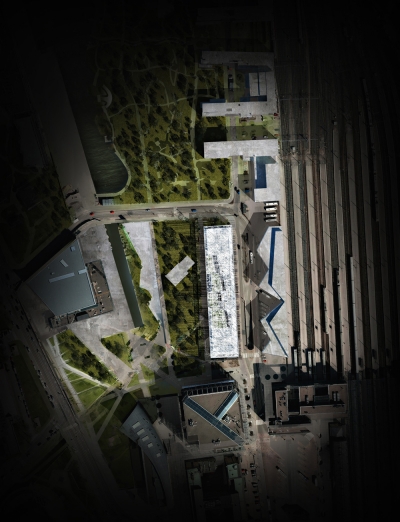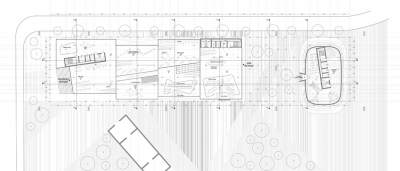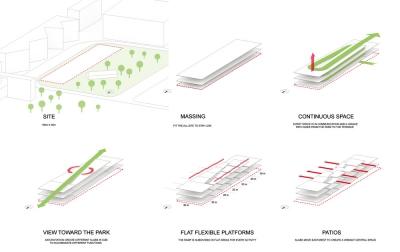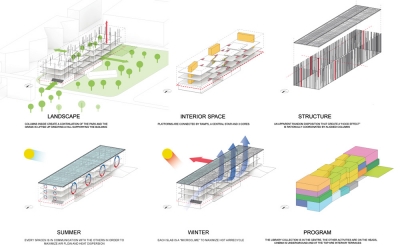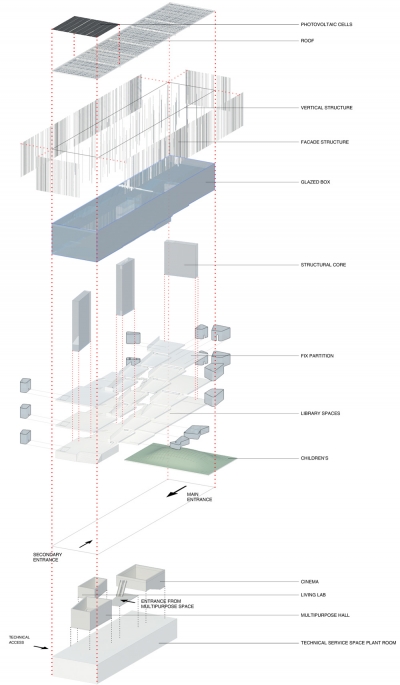 From the Architects:
The Helsinki library will be situated in the new green heart of Helsinki. The project will occupy 4500m2 of the site. The intention is to replace the existing green that we subtract to the park in a indoor environment perfectly controlled.
We decided to conceive the building as a tree forest enclosed in a climatic box, in which the structure represents the causality of the wood .
The natural organization of the pillars is then reproduced on the glazed envelope that creates the link between nature and architecture, between the light and the shadows.
The transparent facade gives to the building a high visual permeability, allowing the exterior user to follow the internal events and the client to have a strong link with the nature and the sourrounding. The envelope lifts, allowing the life in and through it and reducing the urban limit between Takatoolo park and Alvar Aallon Katu street.
The program develops in a spiral which reaches the green winter gardens just under the roof structure. The slabs system is an open space,that leaves an extreme flexibility to the program organization. Extensible partitions are hidden through all the building in the pillars, giving the opportunity to privatize different elements of the program (client's office, work room etc.), when needed.
Each slab is provided with energy supply and a technological ceiling which will control local airflow. The elements of the program that need particular light, acoustic isolation or special equipment are placed in fixed closed boxes.
In our proposition for the library organization we suggest an acoustic disposition ,that goes from the "noisy" spaces placed near the basement, where most of the activities will be concentrated ,going to the "quiet" areas in the top part of the building . The "ground floor" will act as filter in between these two areas.
The climatic box preserves the internal microclimate by recycling the warm air of the western double facade. During the warmer periods of the year the roof may open to allow the natural air flow coming from the Toolonlahki bay.