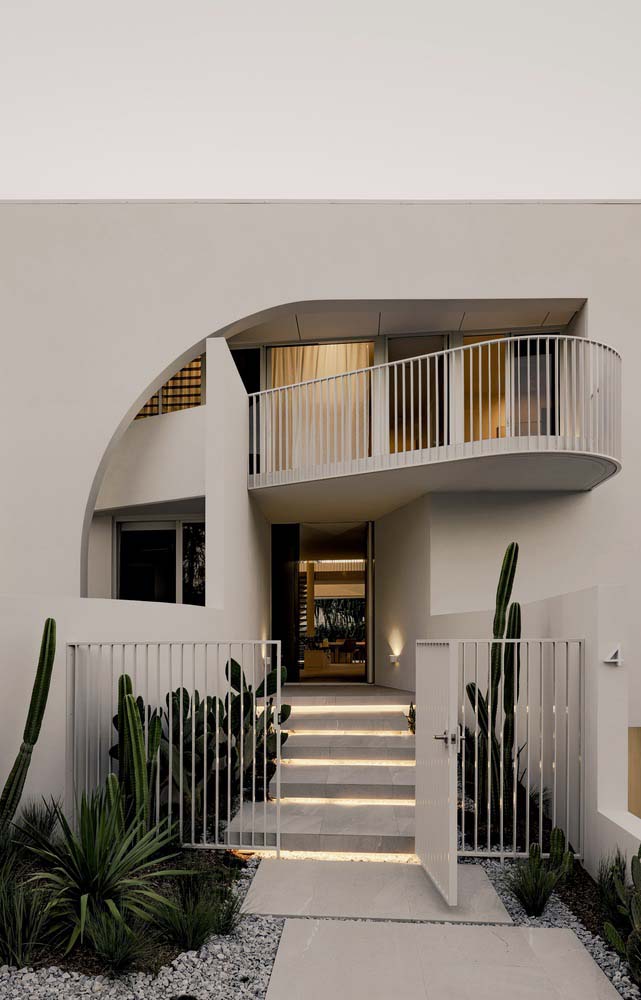 Reitsma and Associates has recently completed work on the Zaremba Residence, a striking architectural expression that encapsulates the spirited, daring, and inviting way of life of a household of five. The project's clients were immediately captivated by the prospect of designing an iconic residence that would be perfectly suited to its exceptional location at the tip of Buddina, with the ocean to the east and the Mooloolaba Marina and northern coastline to the northwest. The residence successfully fulfills the client's desire for an eye-catching street presence through the incorporation of distinctive curves, resulting in a visually stunning and one-of-a-kind architectural statement that is truly emblematic of the locality.
The project site posed notable obstacles, notably a small cul-de-sac with limited parking options, especially for the client's six automobiles. The design solution effectively addresses the need for ample space for vehicles and additional storage for a sizable household by incorporating a spacious basement. The architect prioritized privacy from the street and addressed this challenge by designing a commanding facade that shields the home from the southern street. The home is oriented towards the north, allowing for ample natural light and warmth to fill the living space and voids. Despite this, privacy is still maintained.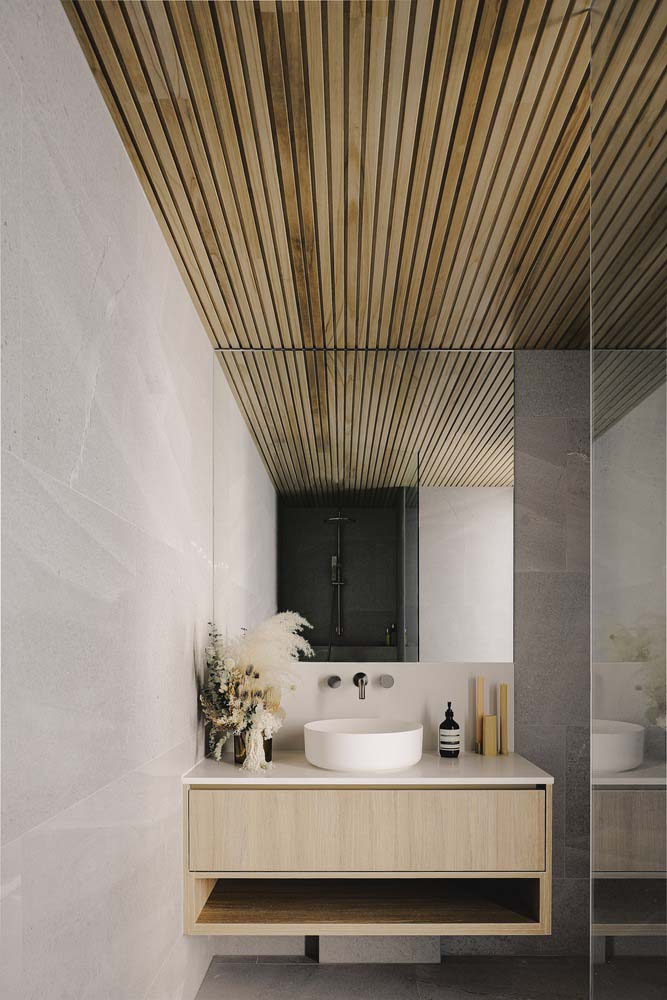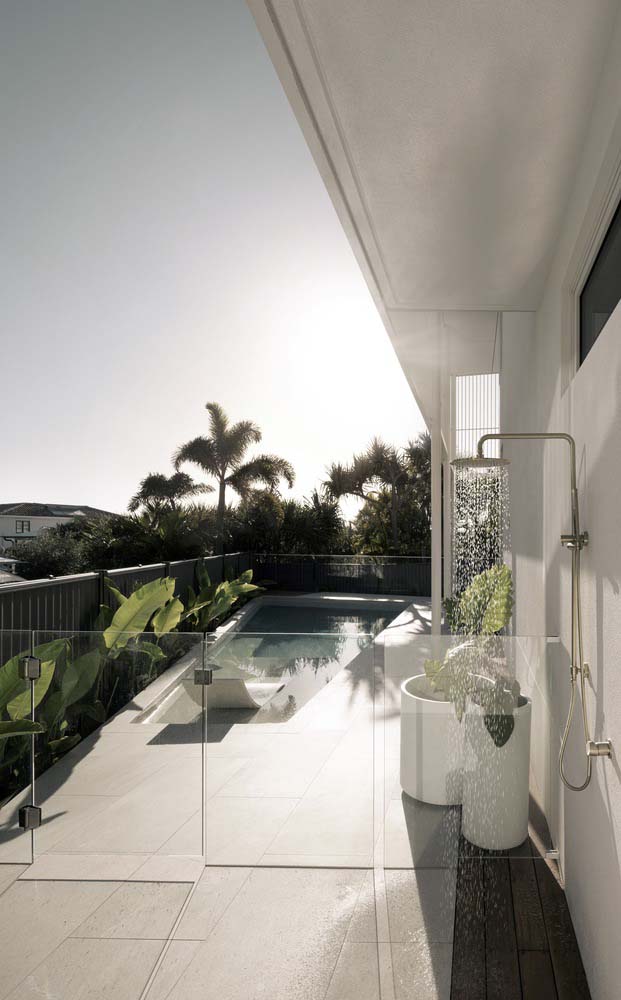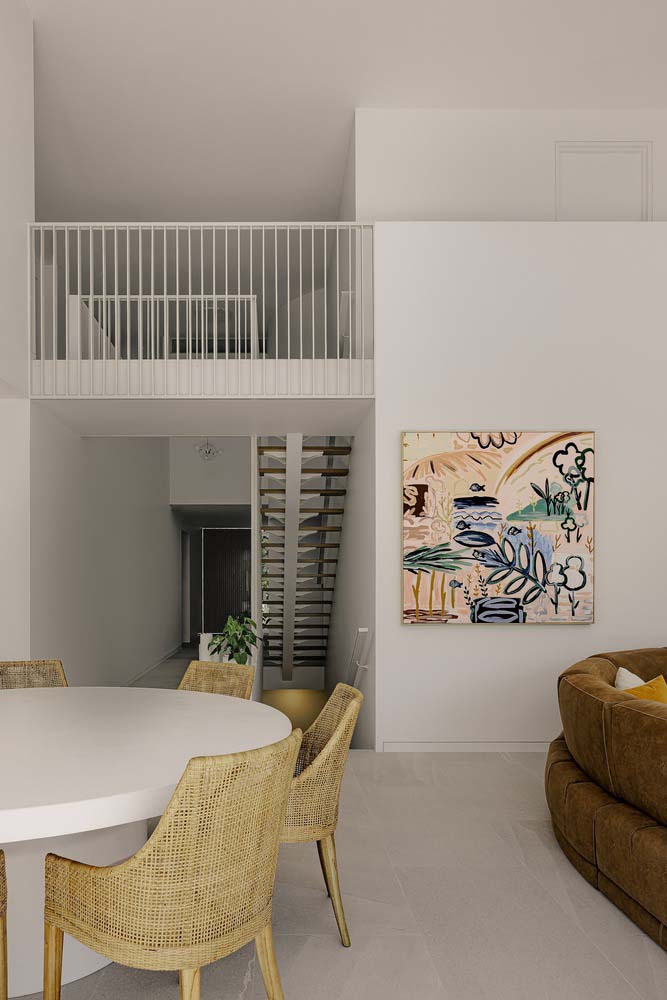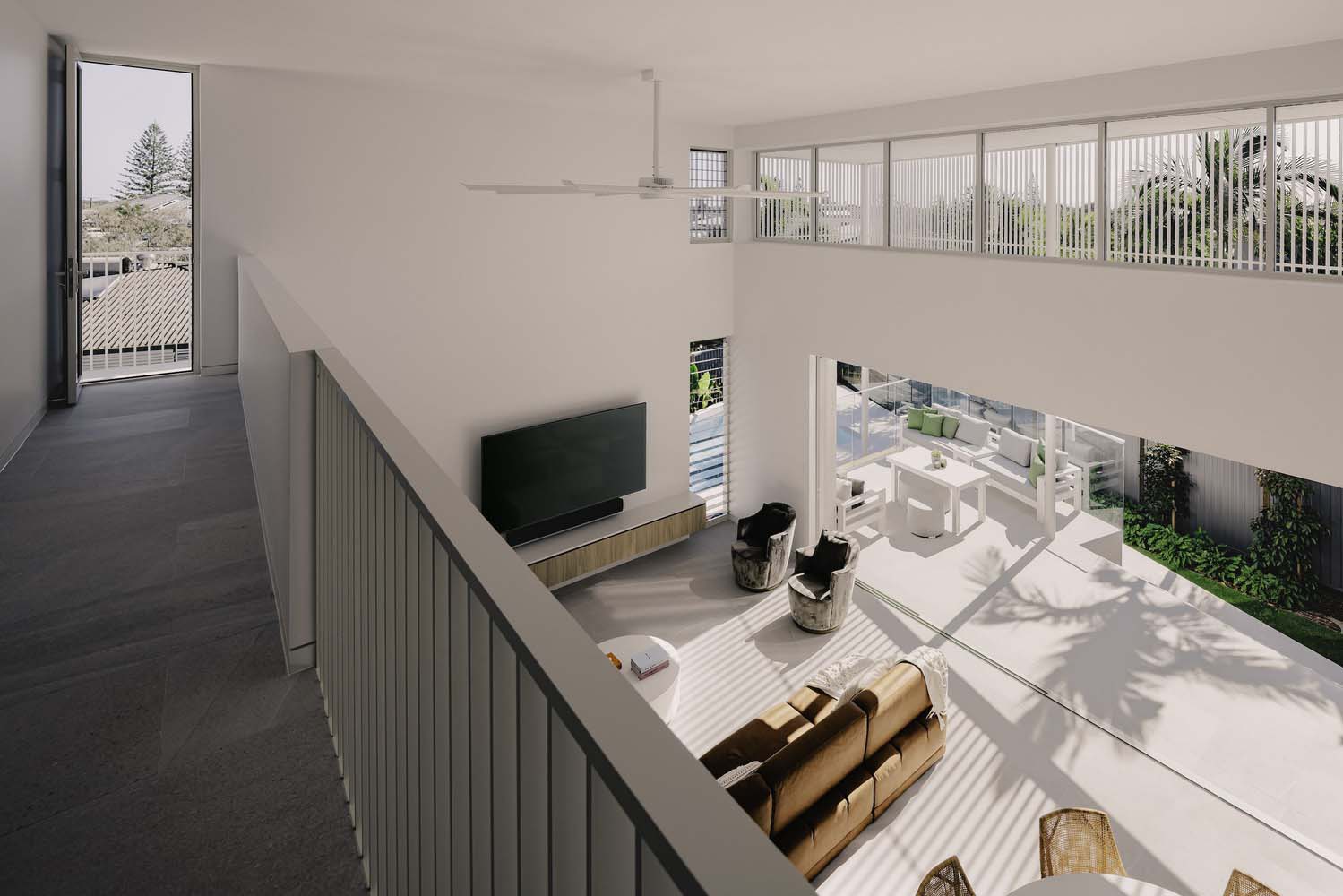 The Zaremba Residence boasts internal spaces that are both functional and aesthetically pleasing. The design of these spaces was carefully considered to ensure they meet the unique needs of the family. The voluminous aperture situated above the living area generates a luminous shaft that imbues the room with daylight, while the meticulously designed staircase establishes a visual connection between the three stories. The residence features a discreet entrance to the rooftop located at the southern end of the property, affording an impressive vista of the sunset over Mooloolaba spit.
The Zaremba Residence's street elevation is a notable feature, characterized by the balcony's step-out and handrail, which create both vertical and horizontal curves. This residence boasts an impressive street presence, thanks to its skillful use of rendered walls. The design outcome achieved is truly unparalleled in the surrounding area. The carefully curated material selection showcases a timeless aesthetic, incorporating natural hues of white and soft grey, complemented by the use of Scandinavian timber. The incorporation of white vertical blade handrails, both on the exterior and interior of the house, creates a seamless transition between the indoor and outdoor spaces, enhancing the overall visual appeal of the structure.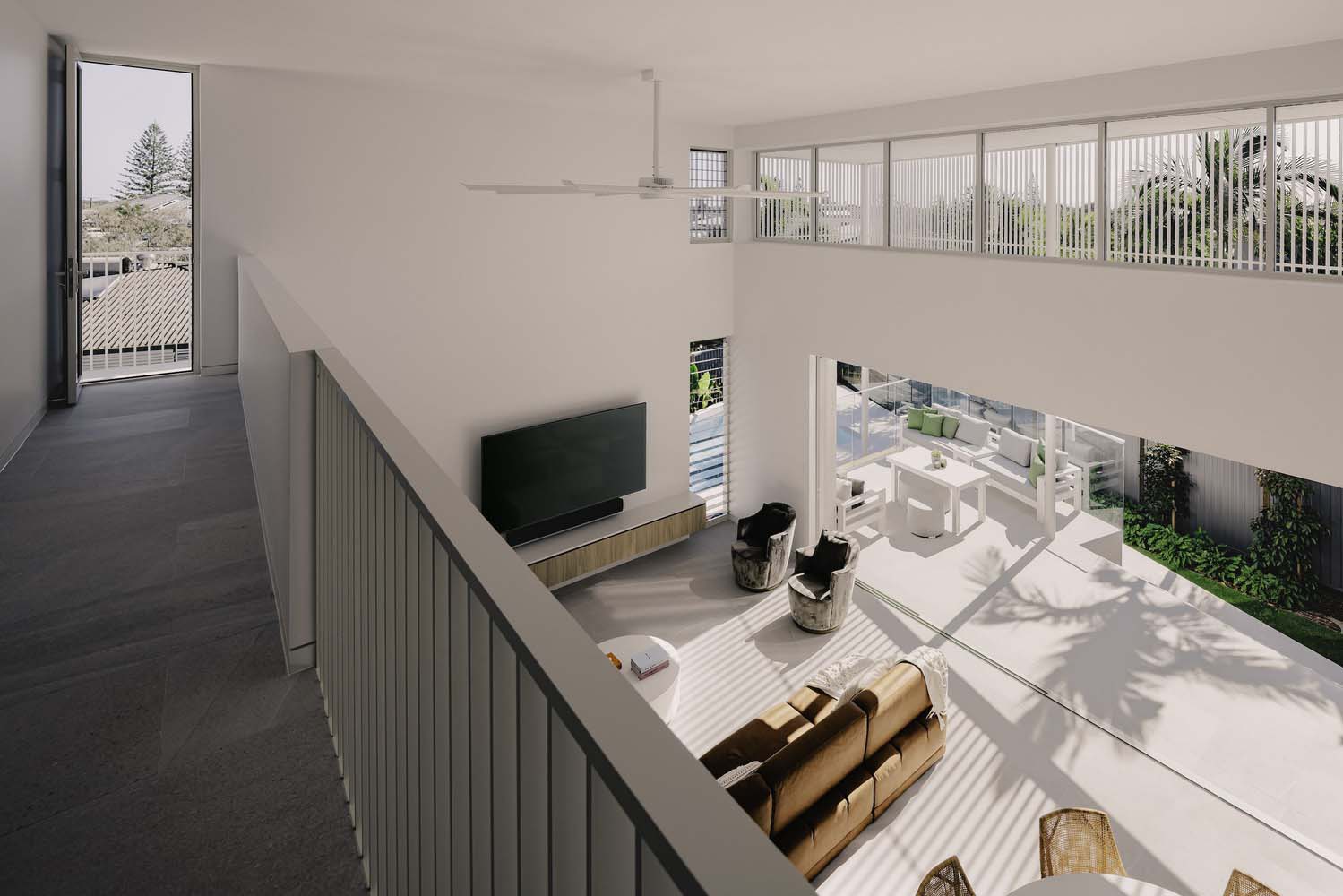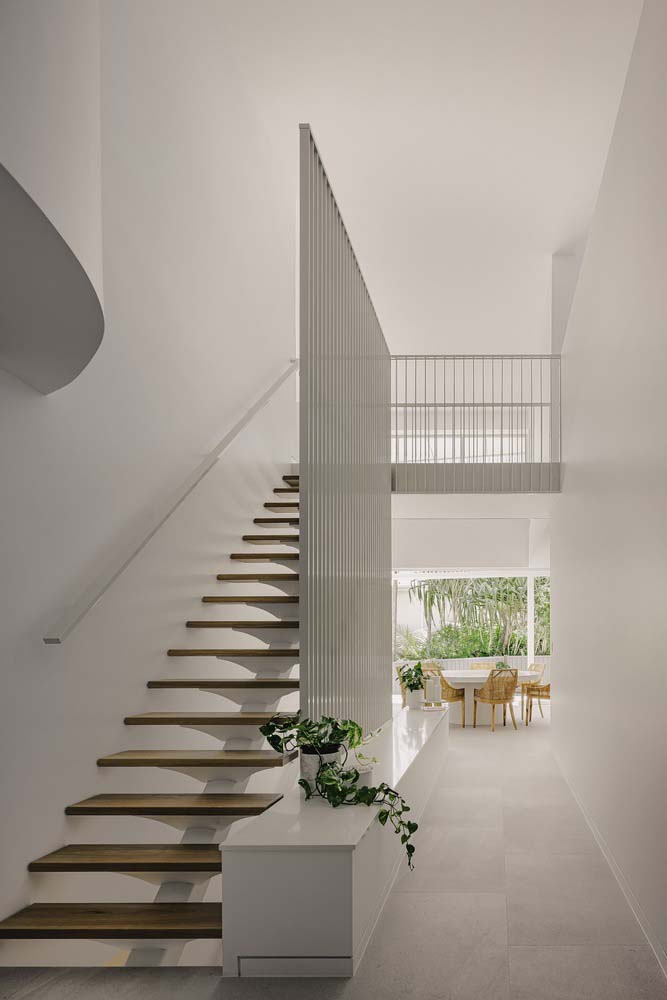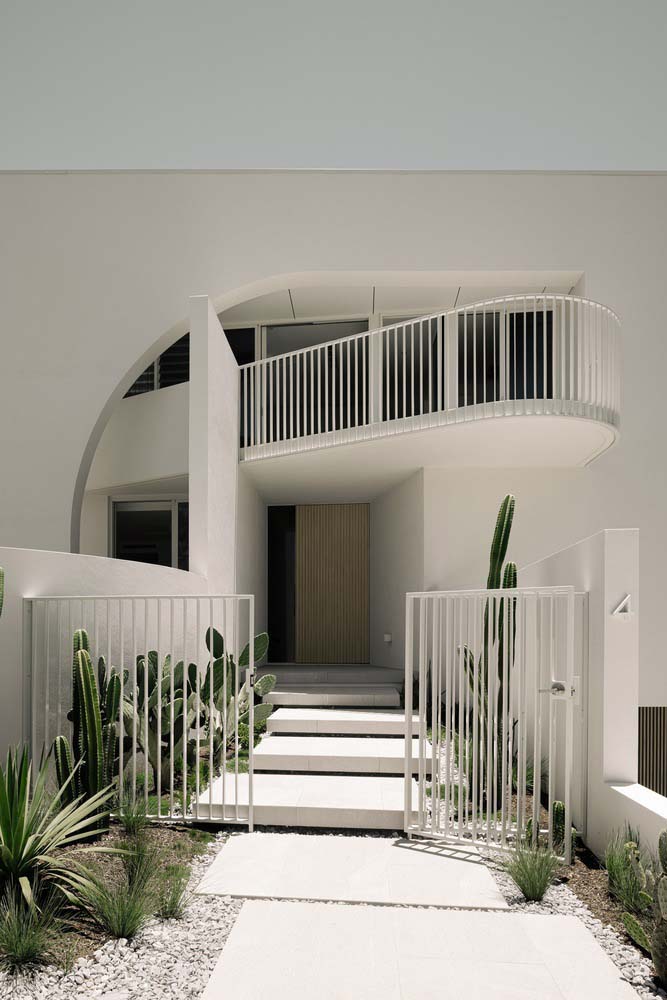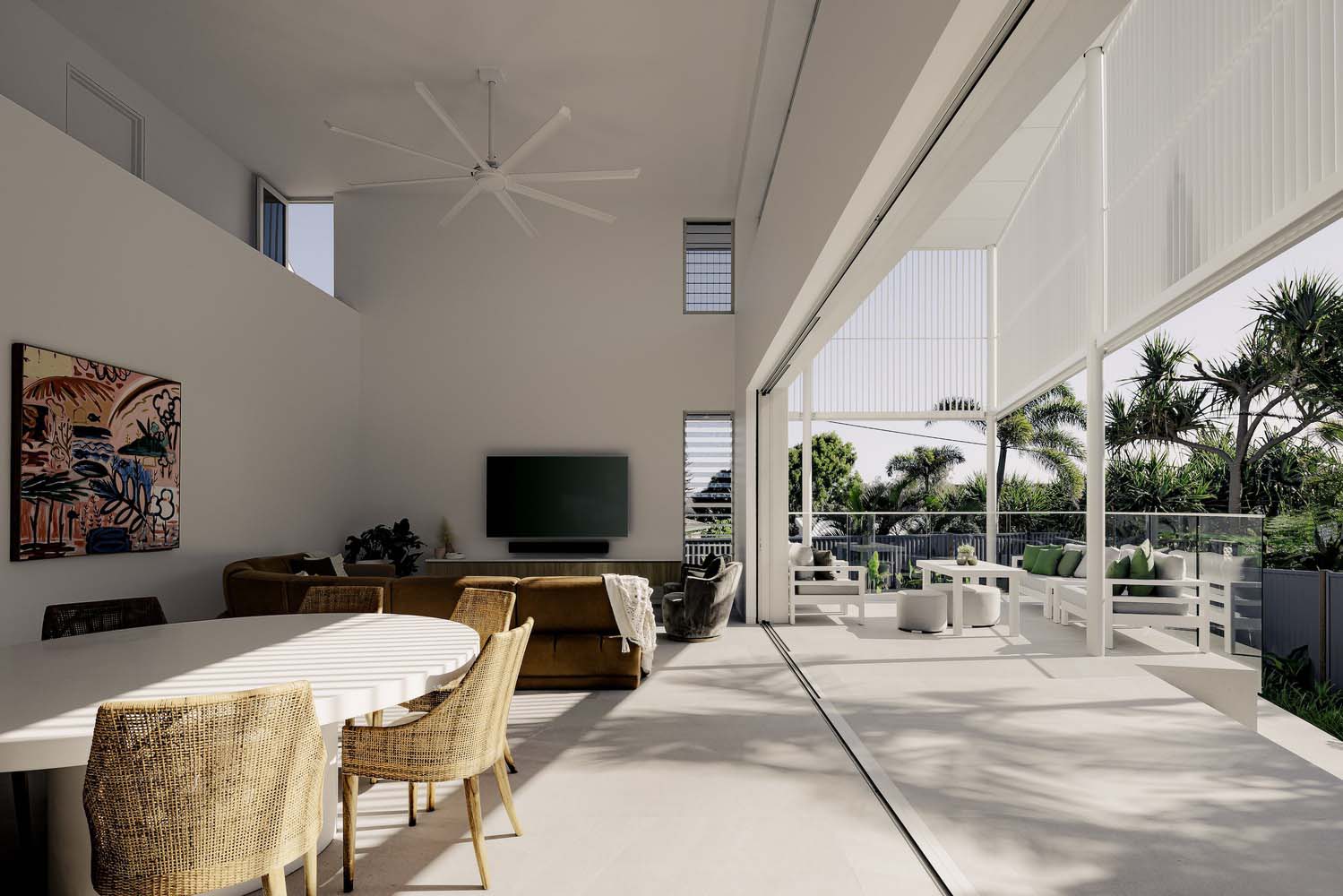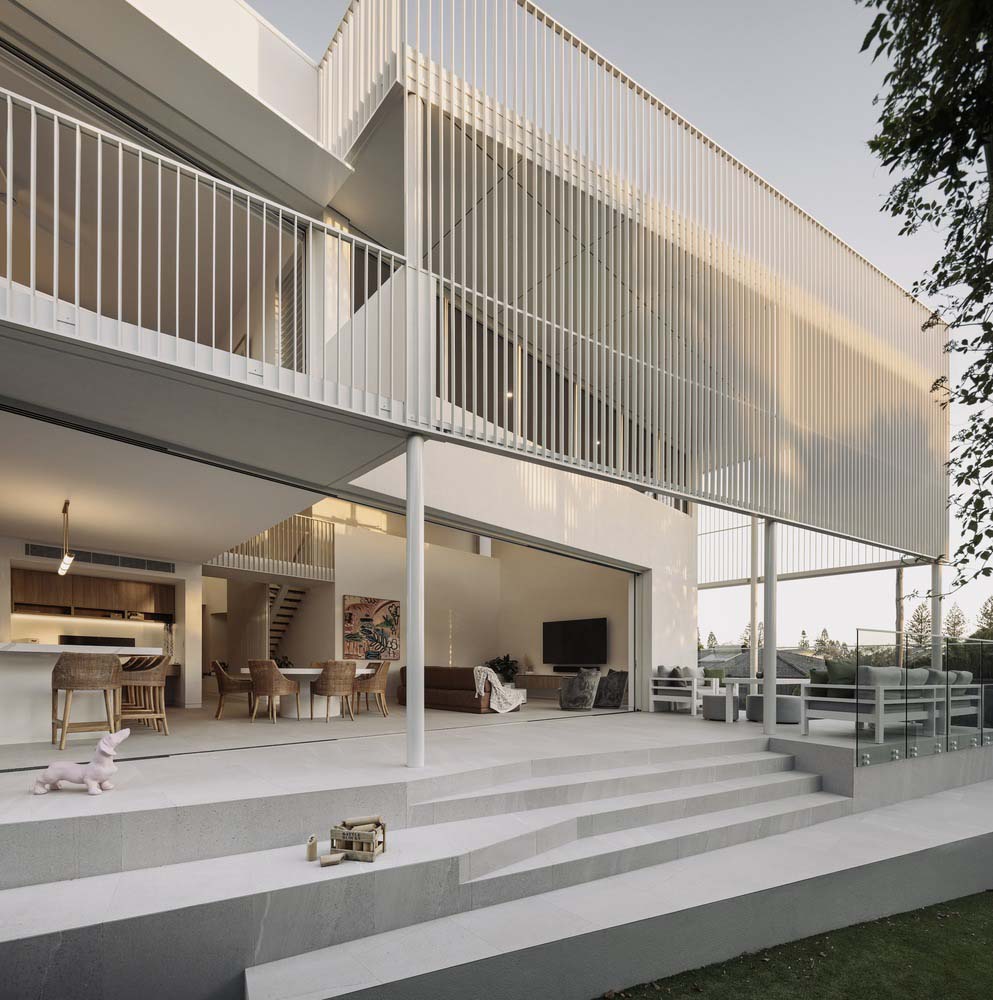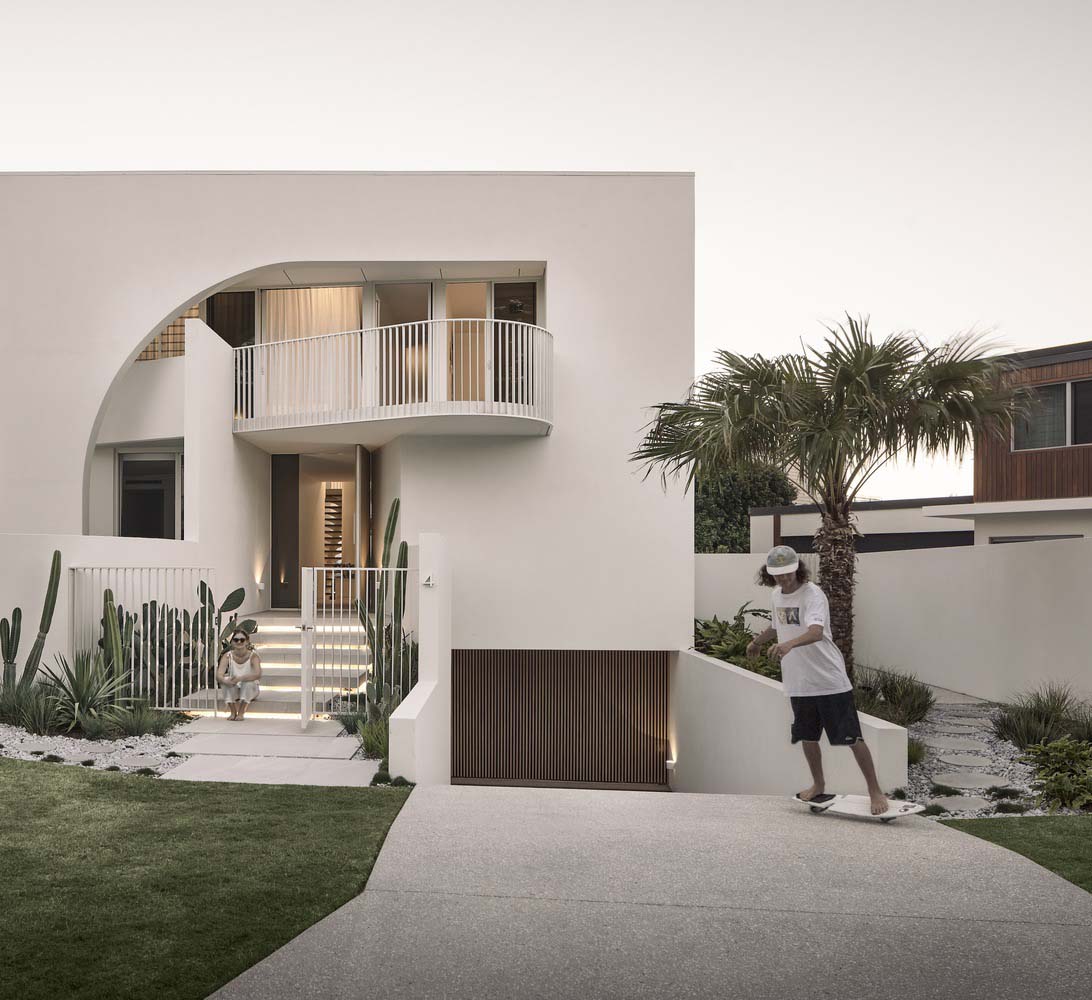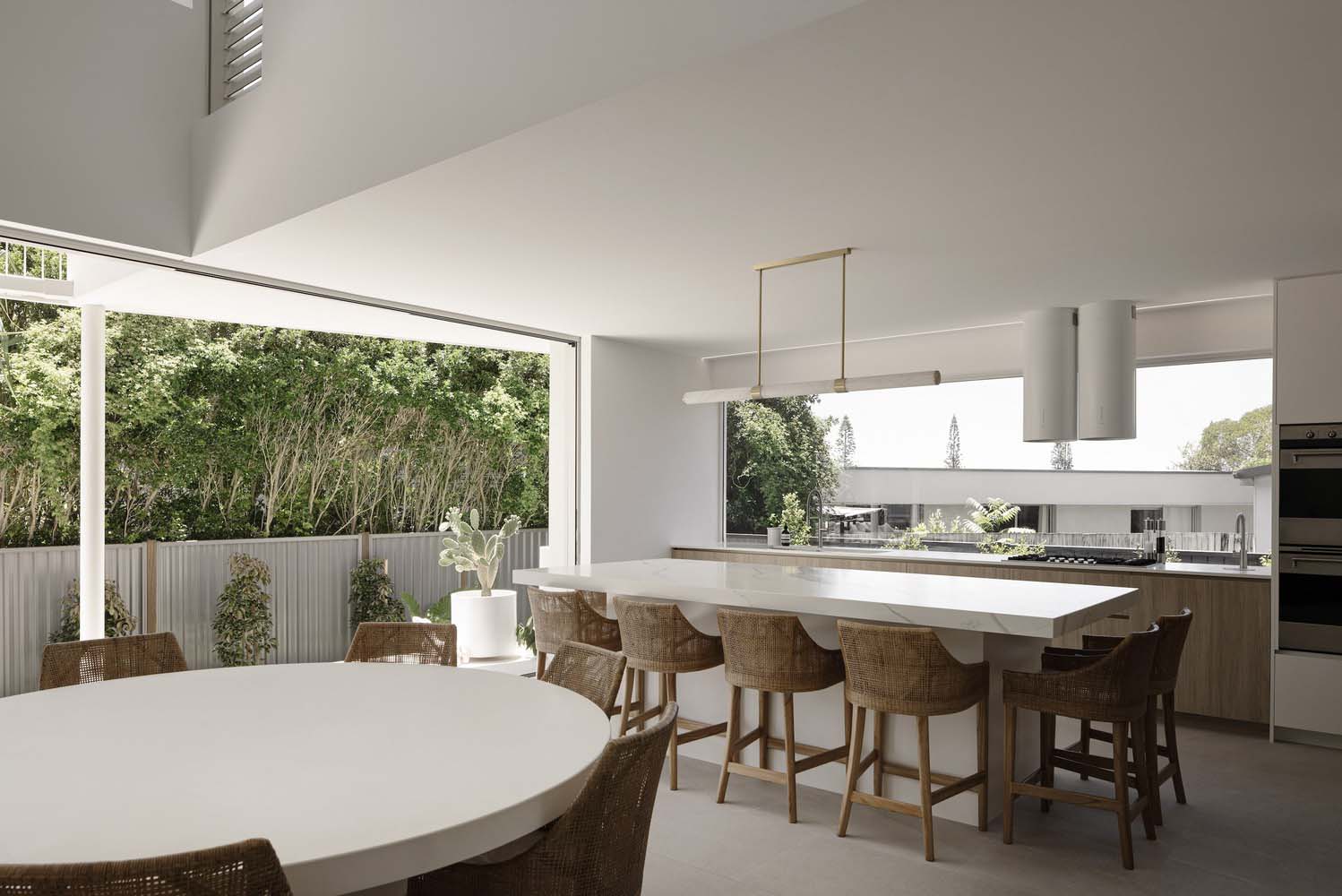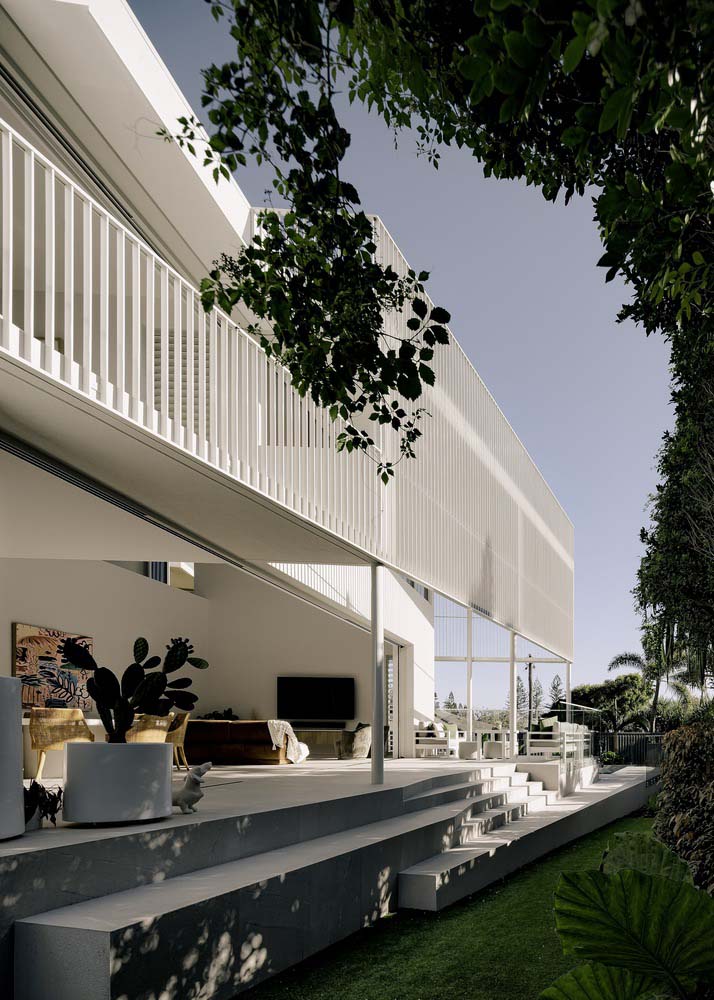 The Zaremba Residence showcases the remarkable outcome of a collaborative effort, creative vision, and meticulous attention to detail. The design achieves an ideal equilibrium between form and function. This residential structure captures the essence of its inhabitants, offering a practical and cozy environment that facilitates a relaxed lifestyle while preserving their desired level of seclusion. This residential structure is a remarkable work of art that is sure to evoke inspiration and joy for generations to come.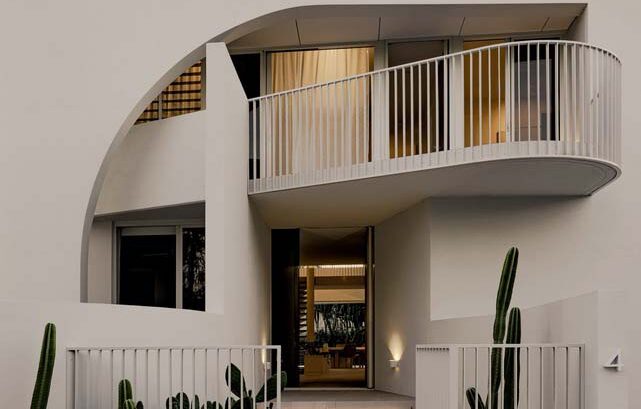 Project information
Designers: Reitsma and Associates – reitsmadesign.com.au
Area: 715 m²
Year: 2021
Photographs: Brock Beazley
Manufacturers: Gaggenau, ABI Interiors, Arlo Stone, Falmec, Mayfair, Smeg
Construction: Cross Constructions Pty. Ltd.
Structural Engineering: Empire Engineering
Project Designer: Isaac Scott
Project Lead: Mitchell Young
Project Designer And Lead: Trevor Reitsma
Designer: Jordan Lew
City: Buddina
Country: Australia