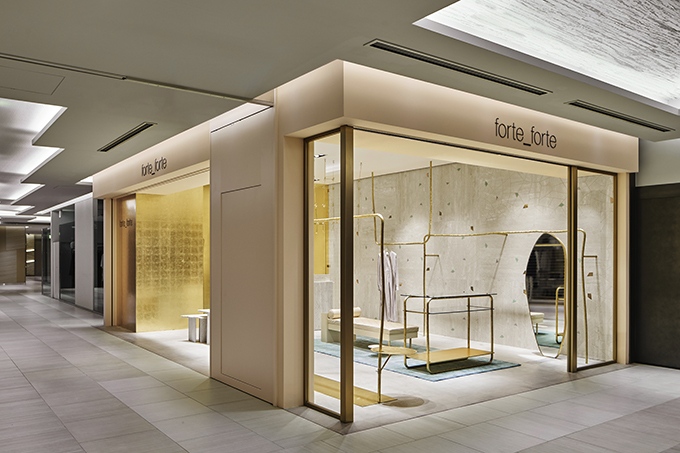 forte_forte opens a new boutique in tokyo, the first one in japan, in the prestigious Ginza Six shopping center, located in the famous and homonymous Ginza area. Described as "A timeless space suspended between dream and disclosure evocation of pure materials and lyrical values." the store offers an environment where the space and emotional extension of the tactile and dreamy values are connected to the narration born with Milan and Paris boutiques.
The entire project integrates moments and spaces in which texture and touch find their synthesis. Travertine marble is applied like an expressive material made by multiple surfaces. it is used in open or closed grain, in crust or engraved with stripes, or also in large slabs dotted with pieces of polished brass and with colored mosaic glass produced by an old Venetian foundry. the brass is like a sign hand drawn in the organic space, lightly defines the display elements.
It envelops the product with grace, making it narrative in its most natural and dreamy shape. a wall with luminescent and metallic tones, embellished through the application of gold leaf, contains intimately the dressing room defining the depth of the space. the result is an environment which welcomes and surrounds, transmitting a gentle, affirmative, delicate character, feminine and strength in its lightness. a space to breathe the unique spirit of the brand, at halfway between discovery and dream.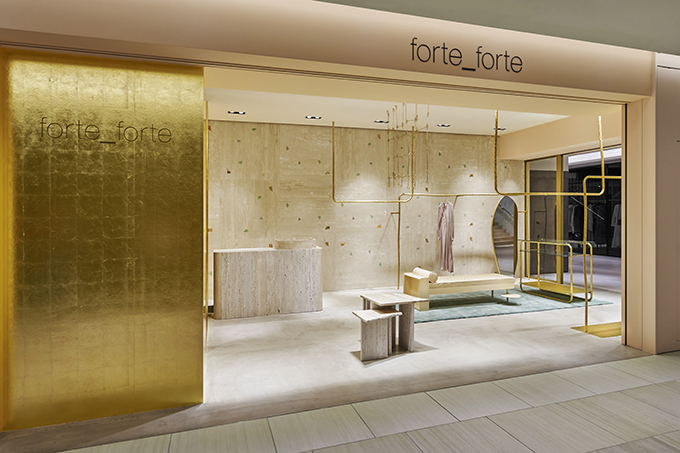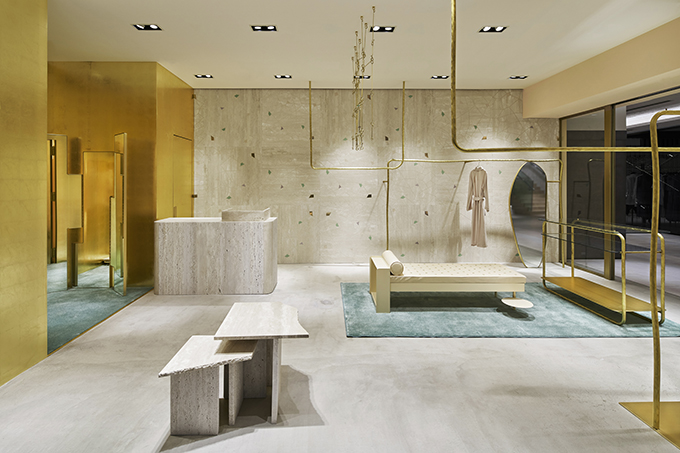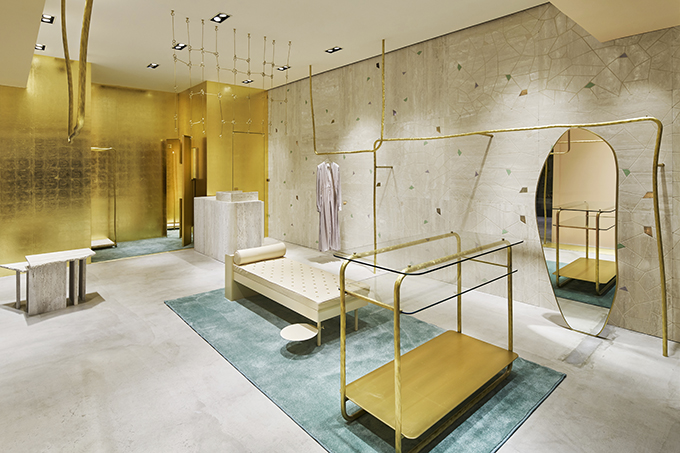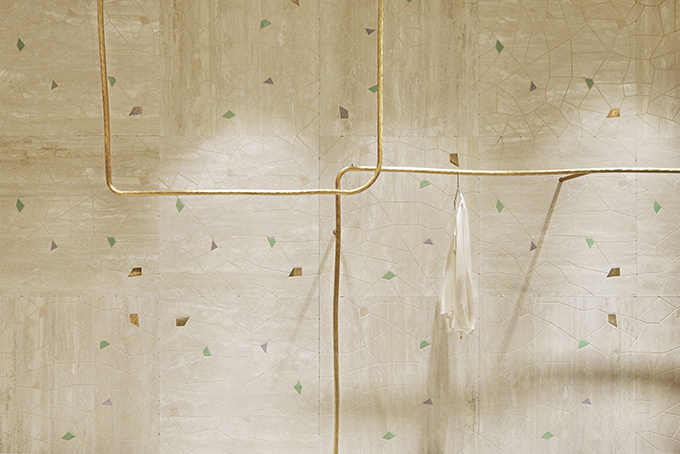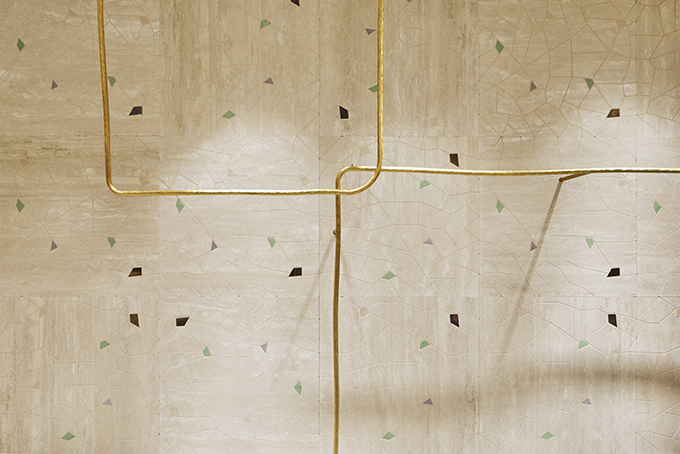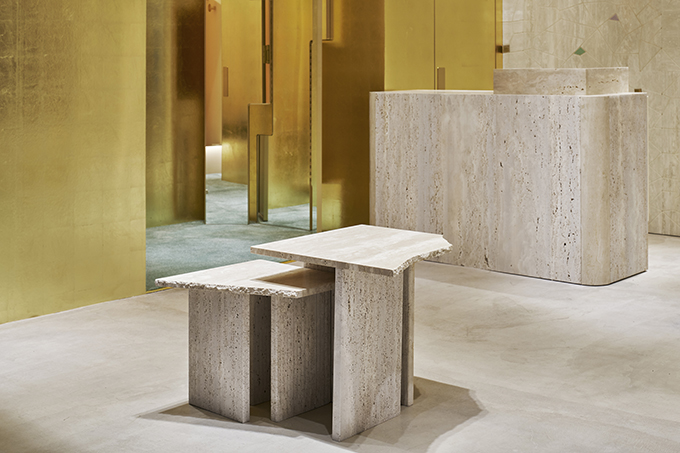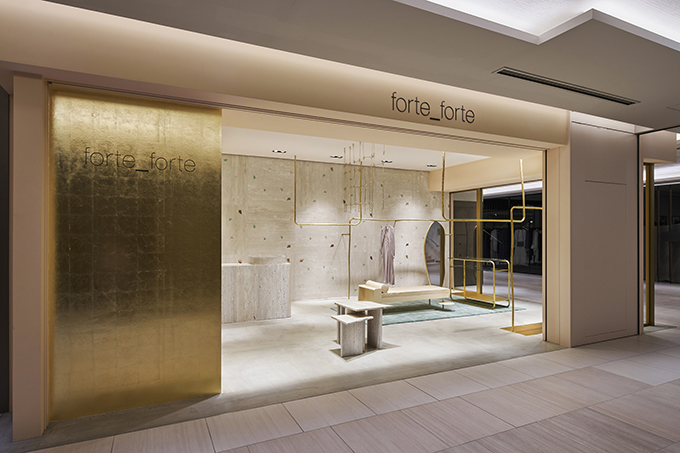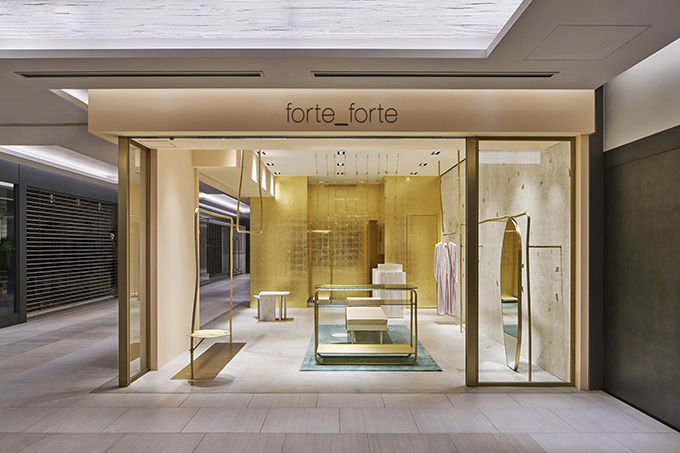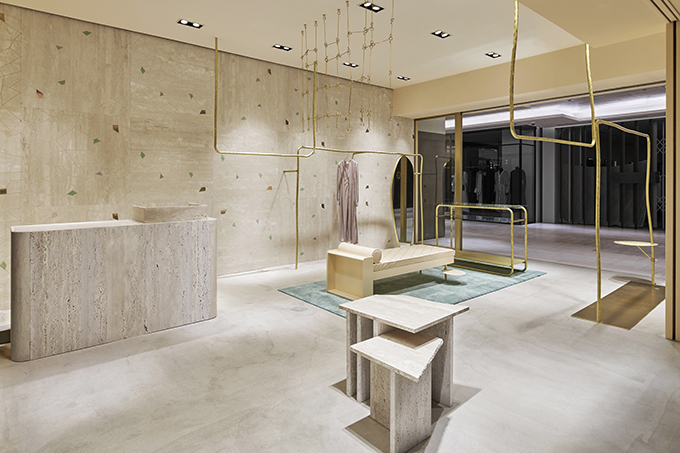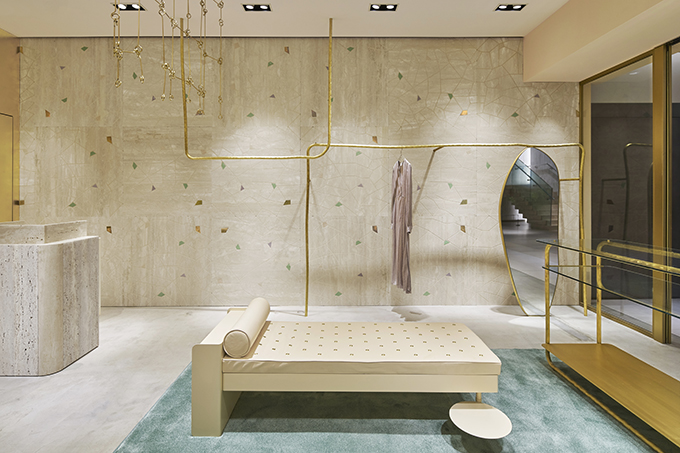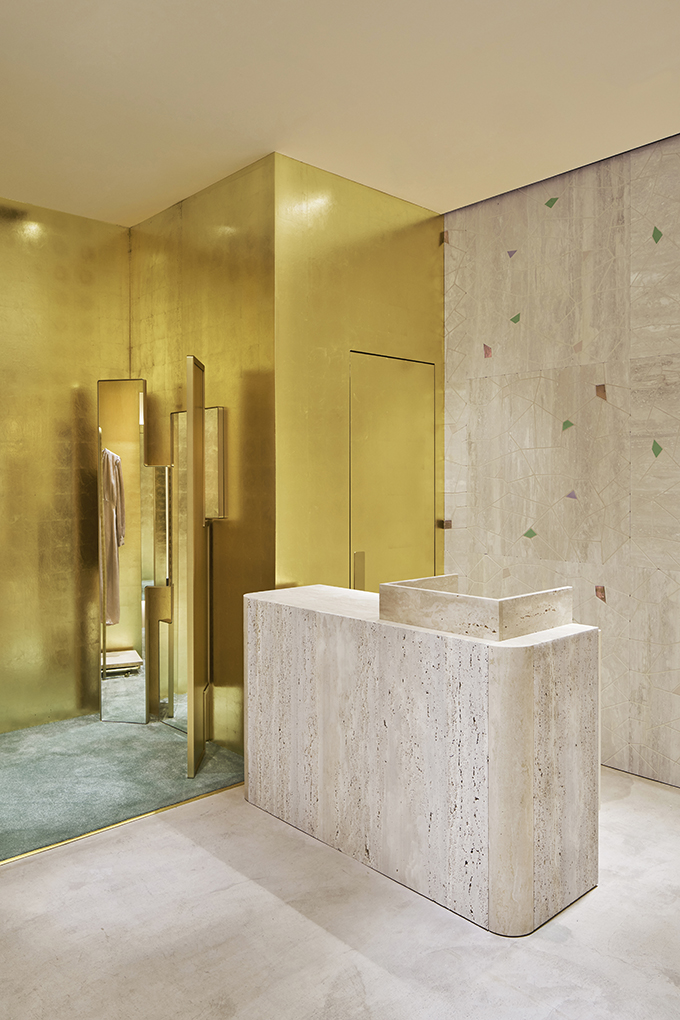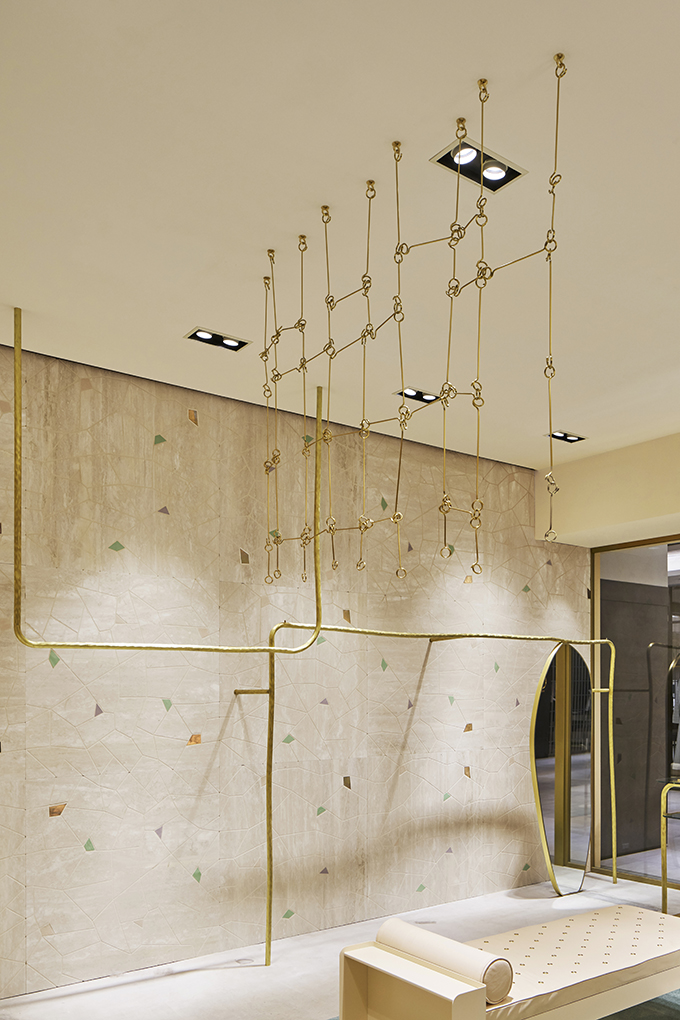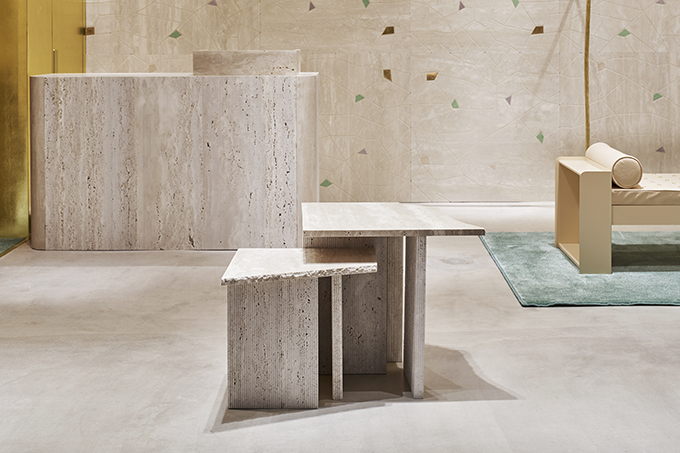 Photography by Yasuhiro Takagi