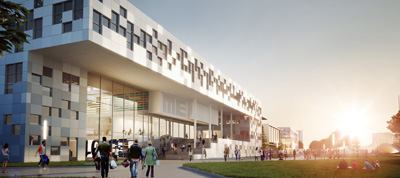 Project: The Technical Universy of Lausanne
Designed by Henning Larsen Architects
Location: Lausanne, Switzerland
Website: www.henninglarsen.com
Henning Larsen Architects wins the second prize for their design of The Faculty of Bioengineering at the Technical University of Lausanne in Switzerland. For more images and architects description continue after the jump: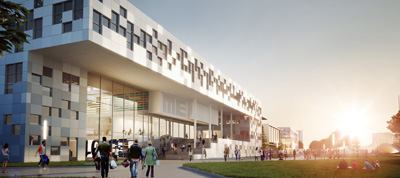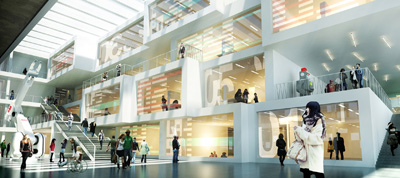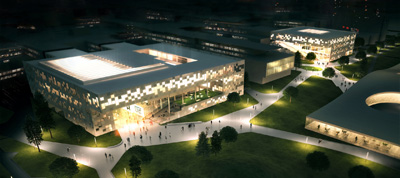 The vision for the Faculty of Bioengineering at the Technical University of Lausanne has been to create a welcoming learning environment with a focus on openness and transparency.
The project is based on a defined and clear design. A decisive factor in the concept was to innovate the learning environments of the past and create a study environment that communicates with and opens up to its surroundings. Large, open arrivals spaces along the south facade create transparency between the various functions in the building where students and guests are met by an active and welcoming atmosphere.
The laboratories stand out as a dynamic element in the heart of the building. The central labs are surrounded by offices and open plan areas exhibiting the day-to-day workflow of researchers and students – from areas of deep concentration to areas with a focus on communication and knowledge sharing.
The team of Henning Larsen Architects came in second together with the Swiss company Losinger. The competing architecture companies included Jean Nouvel and Dominique Perrault of which the latter won first prize.