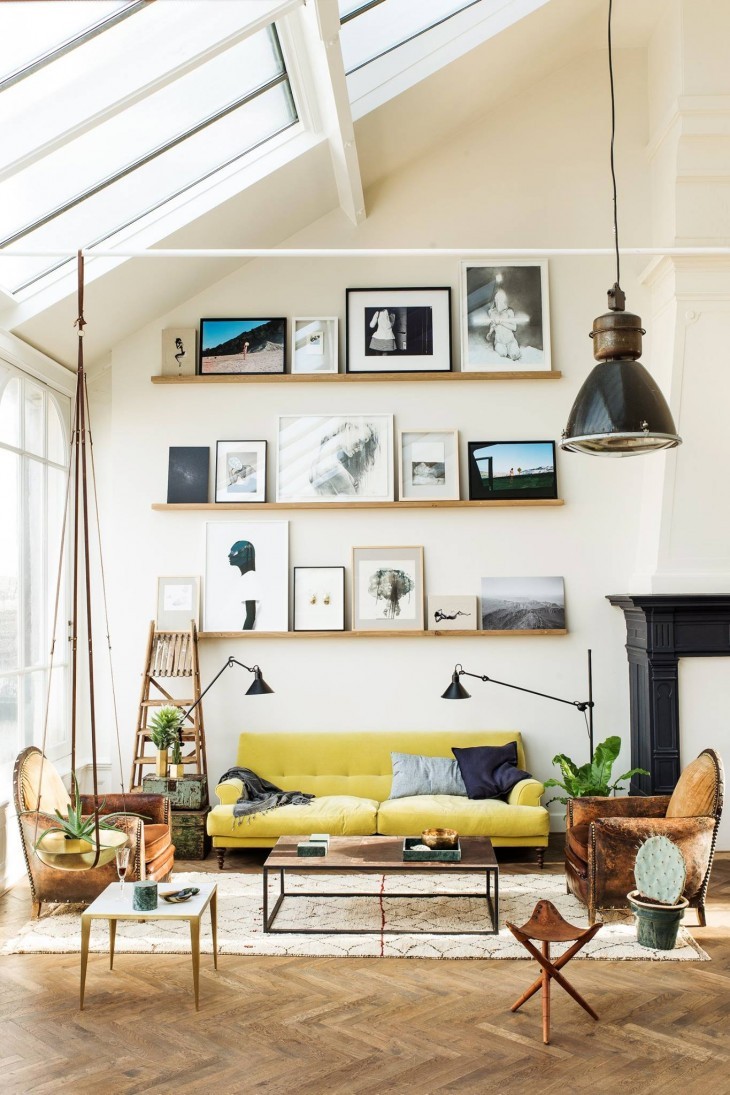 A living room is far more than just a room, it is the place for all occasions in a household. Whether you're entertaining, socialising or simply sitting down in front of the TV, a living room is the perfect spot for doing so. Realistically then, the last thing you want is for yours to be dull and drab, this hub of activity needs to be inspiring and a real joy to behold. (Photo above The Loft by Enter The Loft Project)
So, if you are looking to redecorate, or you want to turn your living room into the appealing space it should be, read on to find out how. In this post we've put together a few ideas for you to consider:

A Change of Space
The way you use space is key to livening up your living room. Smaller areas can be made to look and feel bigger by simply de-cluttering. Don't pepper walls with pictures and paintings, be selective; also invest in tall thin shelving units and bookcases to clear your floor of books, DVDs and other items that can take value space. Alternatively, for larger rooms that may lack that cosy feel, arrange your sofas or chairs in a right-angled shape to focus the living space into a smaller area. (Photo NYCID)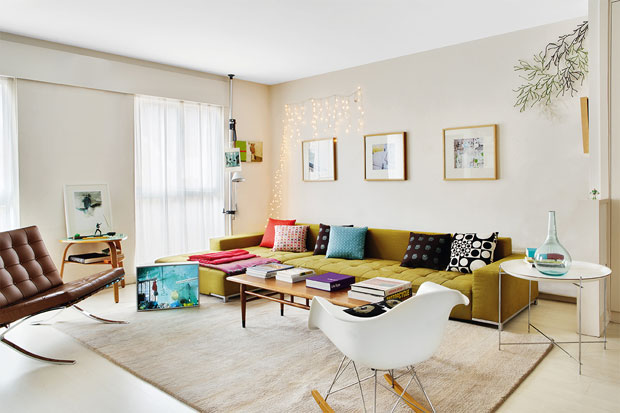 Let there be Light
A sure-fire way to bring out the best in a living room is to let in more light. Be it through, installing patio doors or having thin blinds to let in natural light. Or you can even buy more interesting light fixtures and fittings which can stand out on their own, highlight dark corners or emphasise certain features. (Photo AD España with images of Inigo de Castro)

The Rustic Look
For something a bit more expansive, you can always have a complete clear-out and go for brand new, innovative style altogether – the rustic look in particular is very unique, and at the same time, welcoming. From exposed beams, to wood burners, oak furniture and dark leather upholstery, not only will this visually look inspiring, you can enjoy crisp, natural scents each and every day. (Photo designer Marie Deroudilhe)

Simple Little Touches
It's not all about spending lots and doing big revamps, cheaper little touches can go a long way too. A few houseplants bring a fresh and natural feel to a living room, while a feature wall and a few vibrantly coloured items dotted about can perk up your otherwise dull space.
So there you have it, a few different methods for you to try which can really make your living room an inspirational place to be for friends, family and, most importantly, you to enjoy. (Photo Chiara Ferragni LA Home by Chris Patey)