Danish studio KiBiSi designed this stunning sofa looking like a rolled-up mattress for the furniture company Versus.Take a look at the complete story below.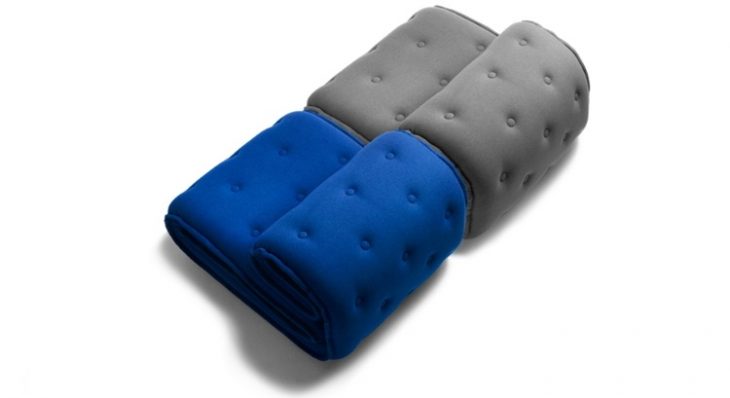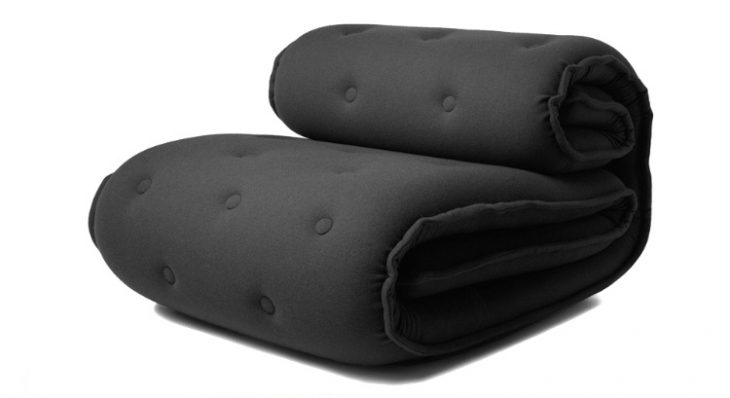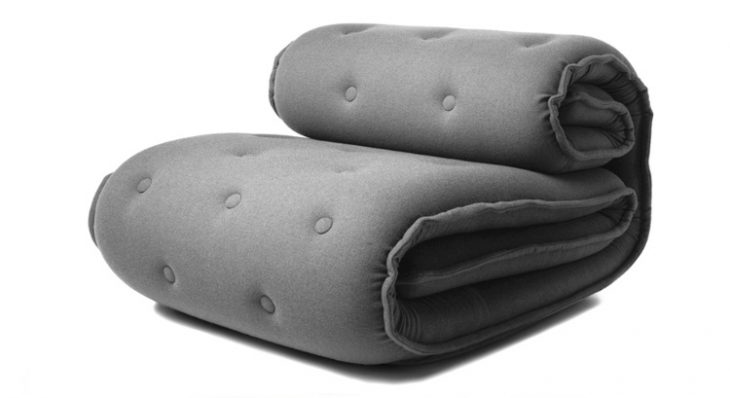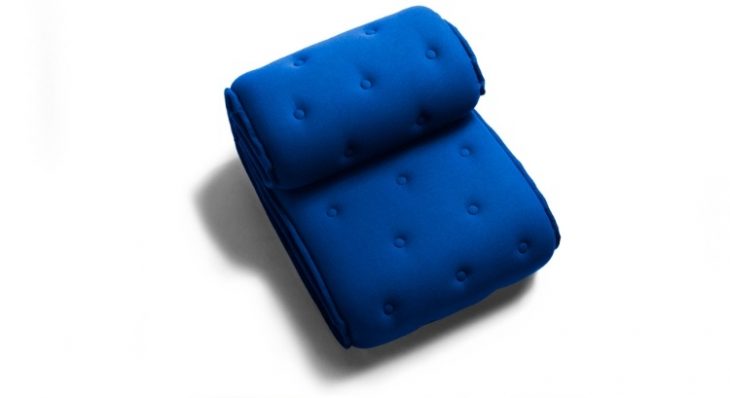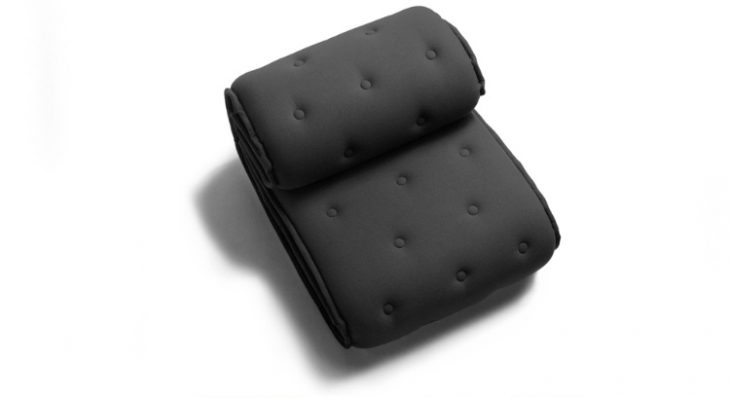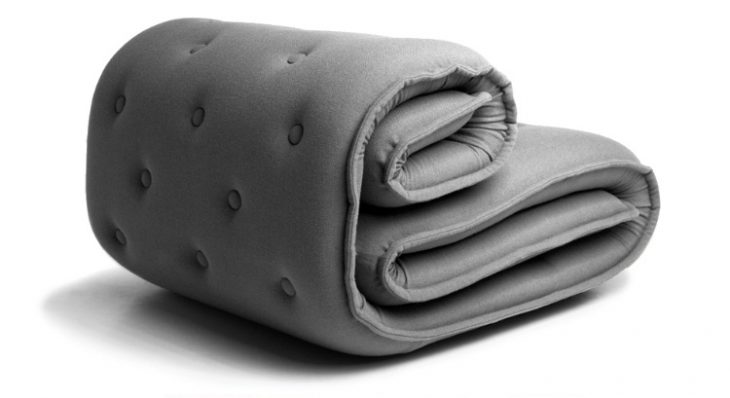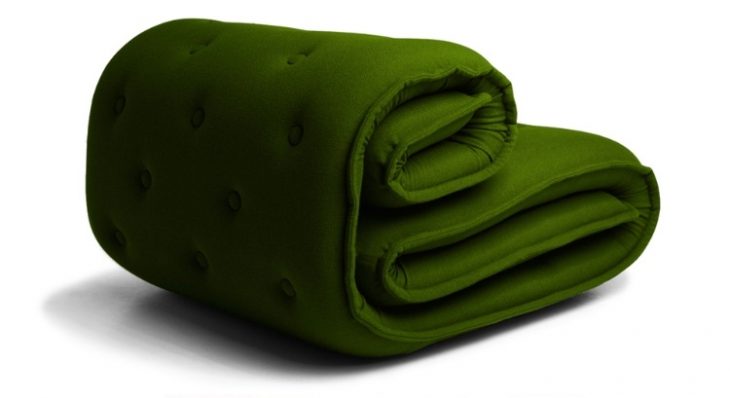 Roulade is a meeting between generations and genres, a meeting between mattress and Chesterfield, chair and couch. Roulade is a Swiss Roll turned sofa – a contemporary, iconic and humorous character with a cozy and comfortable expression.
Roulade is made from High Density foam cut into a fixed shape reminiscent of a rolled up mattress. It is upholstered with top class materials such as Kvadrat fabrics; And the comfort and durability is outstanding. It is a sort of new comer – a plump 1,5 pax sofa designed for laid back hangout. Bespoke, oversized buttons modernize the old school Chesterfield expression.