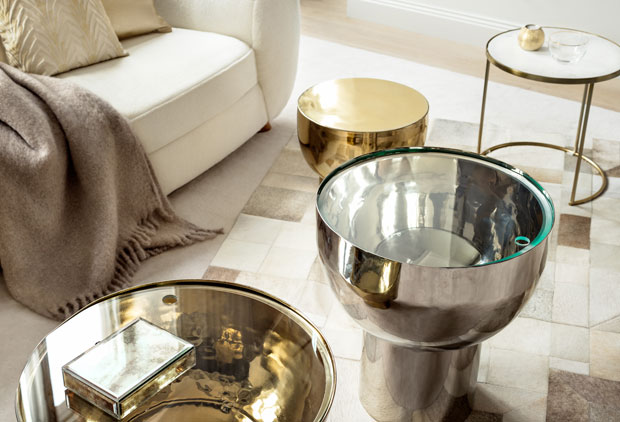 The saying goes that the devil is in the detail and this can especially be said to be true for your home interior. If you've been living in your home over a long period, then you may not have changed your interior for some time, if at all. If this is the case, you may be bored of the current look of your living room and be ready for a change. There are some ways that you can implement such changes without having to replace every item which could be financially exorbitant. This article is going to take you through eight ways you can transform your living room that you may find useful.
Throw Pillows
A sofa usually isn't complete without a nice set of throw pillows. There are many ways that you can use them to transform your space and give your living room a new feel. In this case, why not consider replacing the ones you presently have with something completely different? If, for instance, the pillows you have now are covered in prints, you could opt for plain ones that have a nice texture instead. The type of throw pillows that you buy is heavily dependent on the color of your sofas as well as your color scheme. You should, therefore, use those elements to help you decide which ones would fit best with your present theme without entirely changing it. Getting new throw pillows could also revive your sofas if you happen to have had them for some time. It's a good way to give your sofas a new feel until you're ready to get new ones.
Ceiling Design
The ceiling of your home can seem insignificant because it's all the way at the top of the house. However, if you're looking for a way to add something new to your living room area then consider doing something new with this space. One way of designing your ceiling is to change your ceiling design. If you're wondering what exactly this means, it's essentially making sure that the design you choose fits in with the overall design of that space. The primary objective when decorating the ceiling is to include a nice finishing touch to your present theme, so your ceiling shouldn't steal the show. Instead, it should complement what you already have in place. Another tip is to add wooden beams, coffered ceilings, beadboard, cabling, artwork, wallpaper, or floating screens if you happen to have a high ceiling. These design tips should keep your living room from looking tiny as a result of the high ceiling. Also, think about adding lighting to dramatize as well as draw focus to the ceiling, choosing darker colors in large rooms so that it feels cozier, or painting the ceiling a lighter color to create the illusion of light if you have a lower ceiling. Hopefully, by taking a few of these suggestions on board, you'll be able to change the feel of your living room.
Redesign Windows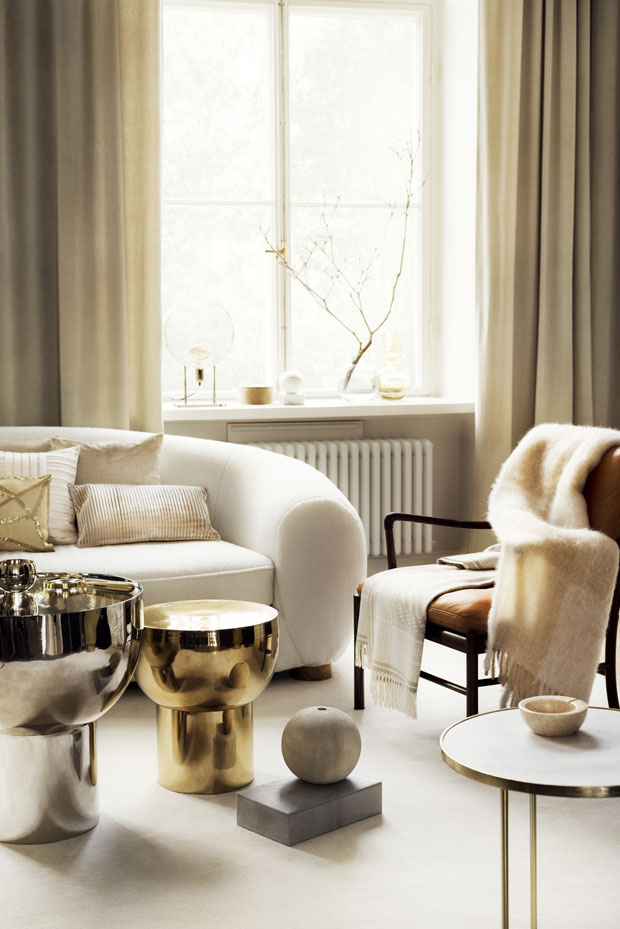 Windows are a part of your home that is easy to ignore. However, windows are significant as they help define the style of your house and also enable natural light as well as fresh air to come in. Outside of cleaning them and ensuring they sparkle, there are details of your window which can make your living room stand out. For one, you can decide to change your window dressing and do something entirely different than what you presently have. This means that if you're presently using blinds, you could consider curtains instead. Another idea for decorating your window is to build a padded bench in the bay area of your window. This bench could give you the chance to add decorations or simply give you something to rest on any time you decide you want to glaze out of the window. An additional way to dress up your windows is to make a rustic wood valance, make a new-sew fabric valance, or paint your window frames a contrasting color. No matter how well you dress or design your windows, if the actual window itself isn't intact, it could affect how attractive it looks. On these grounds, if your windows happen to be somewhat old or you've been ignoring any cracks, you should consider getting new ones altogether. You can type 'Replacement Windows San Diego' in any search engine to find out which is closest to you and what services they offer for window replacements. A brand new window in addition to new dressings has the ability to give your living room a brand new feel.
Doors
If it happens to be in your budget, changing the doors is another fantastic way to transform your living room. Depending on the design of your living room, you could choose to change the entrance door to your living room, or if you don't have one, change the front door instead. When choosing a door, one of the first things to think about is the present material of your door and what you'd like to change it to. If you would like a door that is easy to customize or manipulate that consider opting for a wooden door. There is a range of woods to choose from and it's also easier to install glass in it. Other materials you could use for your doors are steel, and fiberglass which tends to be more durable than wood. If you don't want to replace the whole door, you could instead change the doorframe and use materials such as vinyl and aluminum in addition to the ones mentioned above like wood and fiberglass.
Paint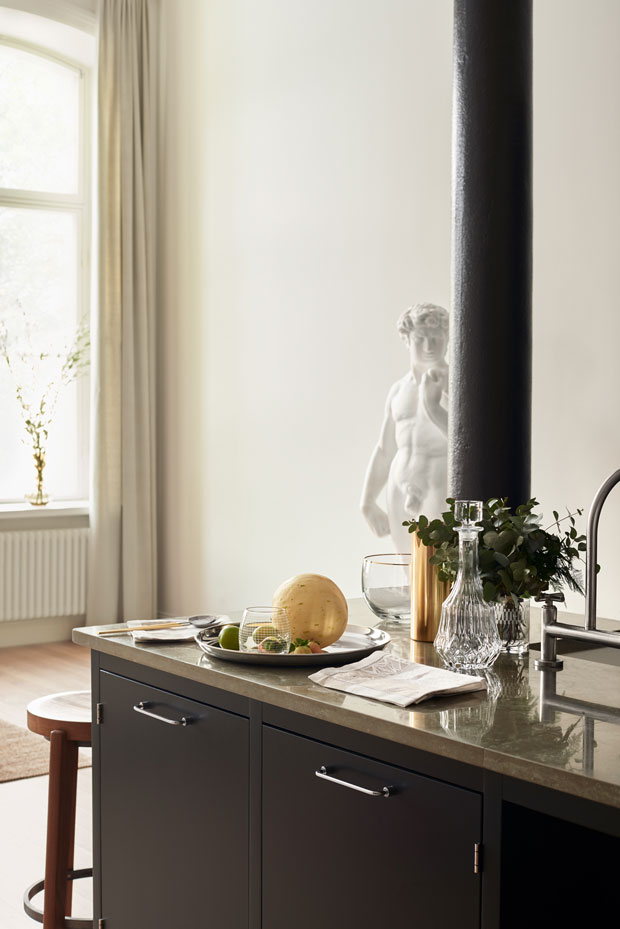 Design experts say that one of the easiest ways to change the whole look and effect of a room is by carefully choosing your paint colors. This means that if you want to transform your living room, you should consider a new paint color. If you don't want to redesign the whole living room, think about one that still fits in with your present color scheme. One tip for choosing interior paint colors is to firstly find paint color inspiration by looking in magazines and catalogs as well as checking design related social media pages. You should think about how you want your new color to make you feel as it will likely set the tone and mood of your living room. You can also decide to choose your paint color from a print fabric, look outside for inspiration, look at artwork, as well as sample your paint colors beforehand to be sure that it's what you want.
Lamp
If you want to change the lighting in your living room or add a unique feel, you should think about adding a lamp. If you already have one, consider getting a new one. Not only can lamps help you change the dynamic of your lighting but they can also add beauty to the living room. They come in different shapes and sizes and you can choose to use a combination of floor lamps, table lamps, and accent lights to control the ambiance. Don't be afraid to try something out of the ordinary this time around as it could give your living room a bit more of an edge.
Rugs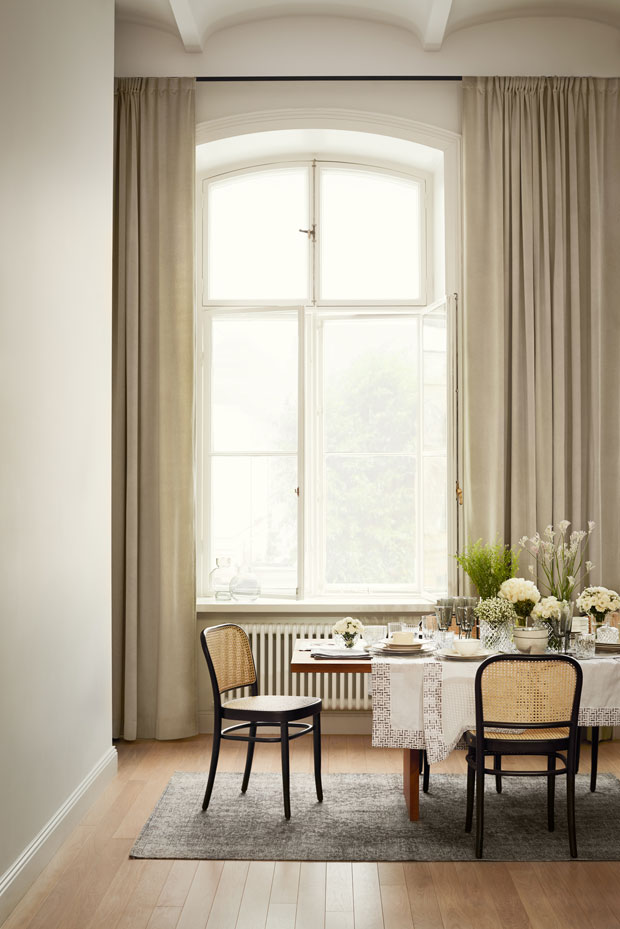 Changing your rug is also a way to change the feel of your space and rugs can give your place a lot of personality. If you want a modern look, you could try doing something out of the norm such as using a smaller rug that fits the front furniture legs. Alternatively, you could also try filling the entire room with your rug. If you decide to do the latter, you should still consider letting a part of the floor be visible so that you can show off your flooring. If you can't find any that you like in the shops, you can always have one custom made. Like the ceiling, you should be careful not to make your rug the dominant element in the room. It should, instead, be a part of the overall theme.
Clean
The last detail to pay attention to if you want to transform your living room is one as simple as keeping it clean. When your furniture, walls, and fixtures are covered in dust, it can be hard to bring out the beauty of its design. You should, therefore, make an effort to dust and regularly clean as well as polish and repaint where necessary. If you don't have the time to, there's always the option of getting a cleaner to come in once a week to help with that.
Your living room is likely where you'll spend a lot of your quality time as well as one of the first areas of your home that guests will see. If you don't add anything new to it over time, it can become dull as well as lose its ambiance. For this reason, you should welcome change into your home every so often. You can do this by transforming any room in your home or even changing all of them if you choose to. This should help make your home somewhere that you look forward to coming home to every day.
All interior design images coming from ZARA HOME Summer 2018 furniture collection.