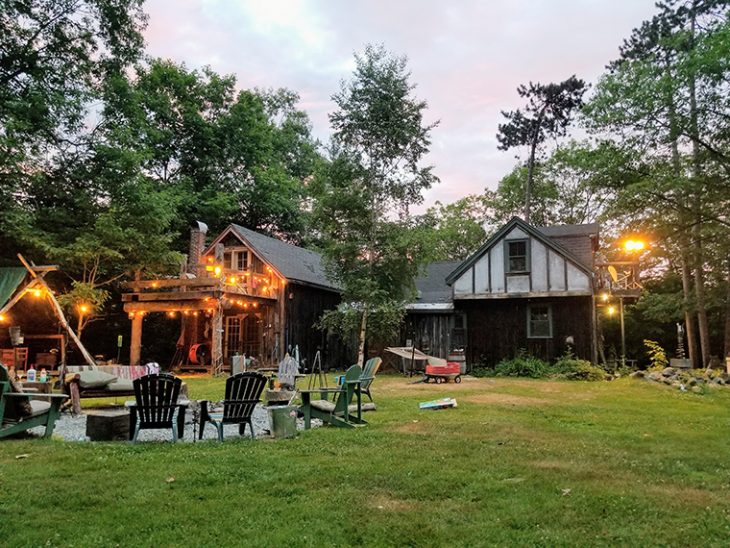 As American homes have grown bigger in recent years, backyards have gotten smaller. So if you're a lucky homeowner with a yard, why not take advantage of your private outdoor space by using it to entertain?
Host a Lunch or Dinner Party
Set up a long table, decide on a theme (whether it's a specific country's cuisine or sampling your locally grown food), and invite people over for an outdoor lunch or dinner party. There's something about eating outside with all of the sights, sounds, and aromas that go along with it that makes food even tastier.
If you're inviting guests over for a daytime meal, make sure you set up a tent or another form of shade. If it's at night, keep the biting insects away by placing citronella candles on the table. And don't forget a wine selection that matches the menu.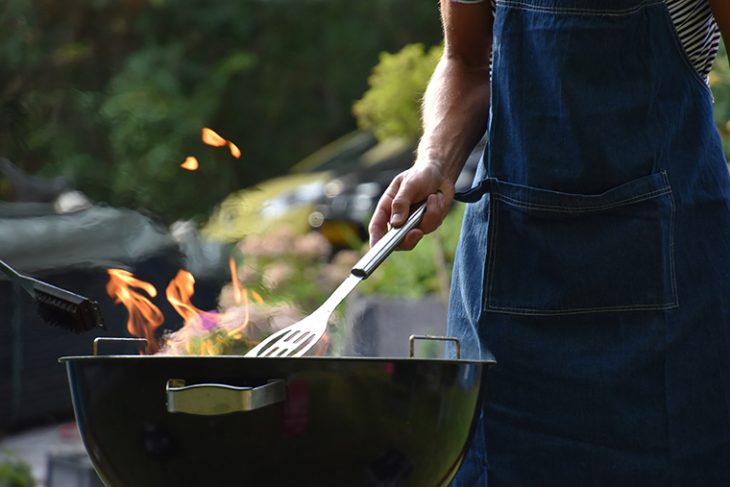 Fire Up the Grill
The classic American barbecue remains one of the best outdoor entertaining ideas. You don't have to limit the menu to hotdogs, burgers, and steaks. Grill up some shrimp and veggies such as corn on the cob and set out some finger foods as well as chips and dip.
Keep the beer and wine separate from the soda and other non-alcoholic drinks if kids will be there.
Make It a Movie Night
Buy or rent a portable movie screen, set up a popcorn and candy station, and gather your guests for a family movie night under the stars. Be sure to set out some citronella candles and mosquito spray as well as plenty of seating for your guests. That can include chairs—but kids may find it more comfortable to lounge on blankets and cushy pillows where they can catch a nap if they get sleepy during the movie.
Hang up some strings lights and a makeshift marquee so attendees will know what movies you plan on showing.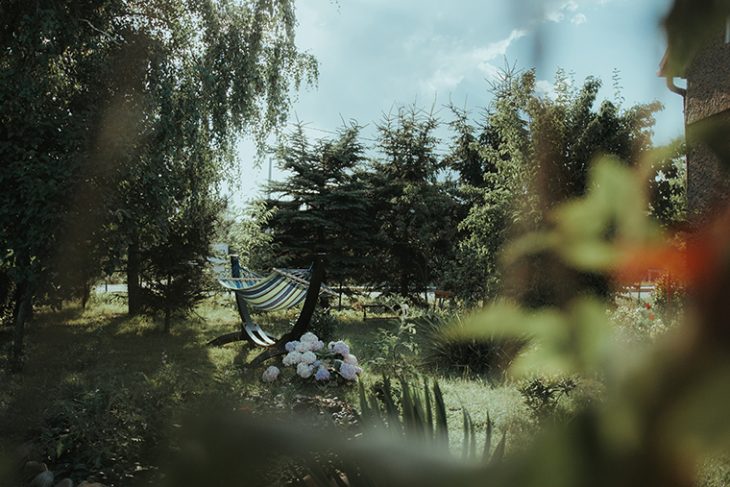 Get Splashing Around the Pool
There may be no better way to enjoy a backyard during the summer than throwing a pool party. Set out a few fun floats and a supply of clean towels and sunscreen for guests as well as plenty of lounge chairs and outdoor seating.
Go for a 1950s theme by setting up a Tiki bar and cranking up the surfer rock songs. You don't have to have an in-ground pool to throw a great pool party. This above ground pool guide shows you how to set and maintain an above ground pool and get it ready for entertaining.
Gather Around the Fire Pit
If you have a fire pit that is rarely getting lit, invite a few friends over for wine, cheese, and good conversation. If kids are among your guests, set up a s'more station so they can roast marshmallows with adult supervision. No doubt the adults will want to join in on the fun as well.
If the nighttime air gets chilly, hang up a few woolen or fleece blankets so your guests can keep warm while mingling.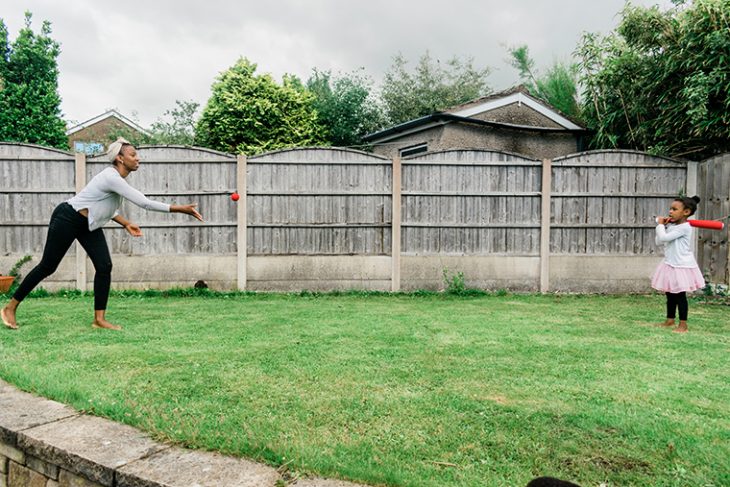 Break Out the Backyard Games
Show the kids how you and your parents used to stay entertained outside by setting up a game of cornhole, ring toss, or badminton. You can also transform your yard into a mini-golf course or bowling alley.
Add to the fun with a few giant-sized versions of popular tabletop games including Connect Four and Jenga. Or try a massive checkers or chess set where guests have to physically pick up the pieces with both hands to make their move.
Get Swinging with Hammocks
Why should only kids have fun? Your yard will need a few strong trees with thick branches to pull this one off, but hanging up a few hammocks and adult-sized swings can be so inviting during any kind of backyard party. If you don't have sturdy trees, invest in a few pieces of hanging furniture that come with their own suspension system so they can be placed anywhere.
If your gathering is lasting into the evening hours, wrap string lights around the trees or the hanging furniture. You'll surely be enjoying your own hammock and swing furniture long after the party is over.
Create a Water Park
If you don't have a pool, you can still help pint-sized guests keep their cool by turning your yard into a water park. Set up a sprinkler, Slip and Slide, and water balloon pinata. Organize a water game fight and give prizes to both teams when the battle is over.
And be sure to set out plenty of snacks so guests can fuel up in between getting drenched. Offer towels for those kids who may have forgotten to bring theirs.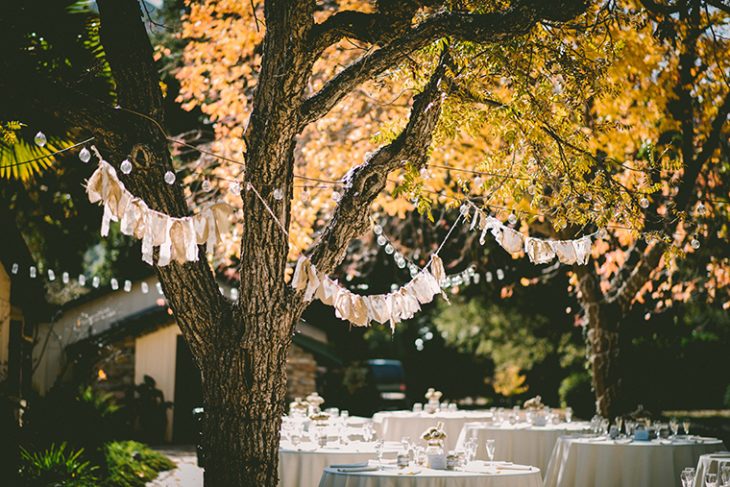 Have a Mad Tea Party
Do as the British do: keep calm and throw a tea party outdoors. Cover an outdoor table with a lace cloth and create a menu listing the types of tea you'll be serving along with available finger foods. Break out your best teacups and silverware for this gathering.
You'll want to present the usual traditional spread of cucumber and cream cheese sandwiches, scones, and other goodies. You may want to set out some crudites to munch on as well as cake for dessert. Encourage guests to come dressed in hats if they wish—the bigger and more decorative, the better.
There Are So Many Great Backyard Entertainment Ideas
These nine backyard entertainment ideas should keep your friends and loved ones entertained from spring through the autumn months. Let your imagination inspire other party ideas that make the most of your outdoor living space.
Need some new outdoor furniture for entertaining guests? Check out our Furniture section.