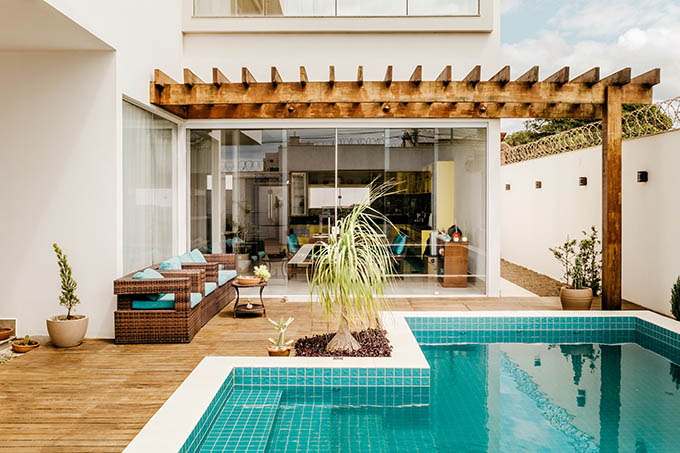 Almost all people spend more time outdoors as it gets warmer. In addition to interior design projects, their attention shifts to the outside of their homes. The warmer months provide the opportunity to cook and enjoy meals outside in the fresh air with family and friends. You might consider changing how that space looks and feels if you're going to use it for eating, entertaining, or lounging.
A fluffy sofa, a freestanding umbrella, and a fire pit will surround the outdoor table for an intimate gathering space perfect for entertaining your family and friends, at any season of the year. Today, with the large selection of weather-proof fabrics and furniture options available on the market, converting your backyard into an open-air living and dining space is simpler than ever. The following tips can help you create an all-weather outdoor space:
The Patio
According to marketwatch.com, having a paved patio in your home increases its value by 12.4%. It's a best-selling home improvement that will give you high returns in the future, once you decide to sell your house. But in the meantime, use the patio to spend memorable outdoor moments with your loved ones and friends. Consider these tips when preparing a patio:
When designing a patio, you must consider what you cannot change, like existing shrubs and trees. Removing the soil and sod at your chosen location for your deck is the first step. You need to dig a base and estimate some more space for the flagstone, paver, and brick. The excess soil can be transported using some gardening wheelbarrows, and you may place them in your composite pile nearby.
The area should be filled and the soil compacted. Fill with crushed stone or pea gravel to make a slight gradient away from your house for water runoff. Your pavers should be laid. If they have irregular shapes, start in the middle and work outward.
You can create a borderline for your excavated area using landscape fabric. It prevents weeds from springing up between the patio stones.
Get an outdoor patio umbrella. When the weather is hot and humid, sitting on a patio without an umbrella can be highly uncomfortable. With summer around the corner, lying in the backyard is a great way to enjoy the warm weather. You can enjoy summer while staying protected from the harsh rays of the sun by using patio umbrellas. A top patio umbrella will let you escape the sun and still enjoy the great outdoors, whether you are splashing around in the pool or grilling in the backyard this summer.
An outdoor fireplace is a must for any patio. On cold winter nights, you would like something that keeps you warm. Put some finishing touches on your patio by putting out some accessories. Consider using a patio expert like Trueline to build your patio. Patio builders will have expertise, will provide quality workmanship, ensure your patio is safe, will save you a ton of time and will overall increase your property value. Make sure you have a few pillows and blankets for your guests to use.
Outdoor Garden
A wonderful outdoor garden is significant in this day and age, as people are spending more time at home than ever before. Check out some guides on how to care for your outdoor garden at all seasons of the year. Gardening takes a lot of dedication, but it is also gratifying. Apply the following tips when you want to start planting your own garden:
Remove any sod that covers the area you plan to plant. You'll get quick results if you cut it out. To remove the sod more easily, slice it under with a spade, cut it into sections, and toss it on the terrain to decompose.
If you are planting seeds, stick your finger into the dirt to plant the seed until the soil reaches your finger's second joint. Add some fertilizer, then place the seed inside and bury it.
For roots to gain easier access to water and nutrients, it is essential to work the soil in preparation for sowing or planting.
Soak the soil well, up to the point where you can stick your whole finger directly in the ground. Be careful not to over-water. The water could drown your plant and the roots.
Gazebo
A gazebo provides a feeling of tranquility and sanctuary in the backyard while providing a great place to entertain. Looking at this beauty, you will immediately visualize it filled with friends and family. There are many gazebo design resources online, and you can be inspired and imitate their ideas. Take note of these tips when constructing a gazebo: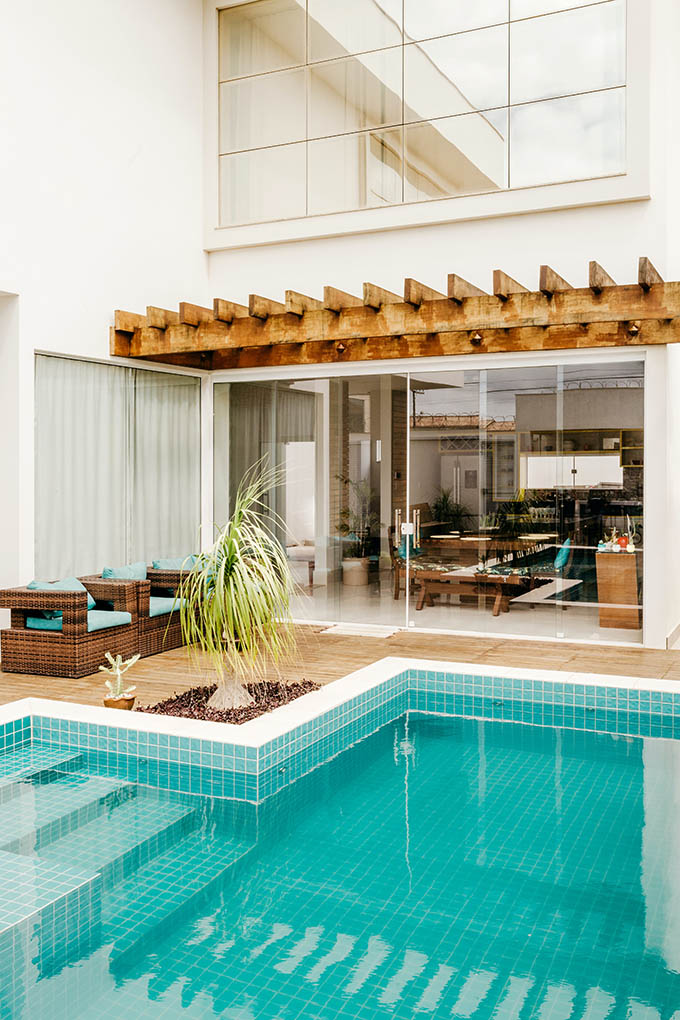 You should start by constructing the pavilion's base. Usually, this is made of a flat, smooth concrete surface. Prep space before pouring the slab to the desired size. It can be strengthened by using an A393 mesh in the concrete slab.
You need to secure the wooden traverse to the supports you installed. The traverse needs to be equal on all sides, so make sure it is centered on the supports; otherwise, it will not work.
Build the roof structure with metal bars to reinforce the diagonal pieces. To make sure they are firmly held in place, pass the metal bar through two wooden pieces. Roof layers should be layered by adding the pavers one at a time.
Conclusion
An outdoor space can be enjoyed by everyone in the family, providing the opportunity to spend some time in the fresh air away from the city's noise after working or attending school. By customizing outdoor areas, you can enhance the overall aesthetics of your home. Depending on how much outdoor living space you have, your home could be made significantly more valuable.