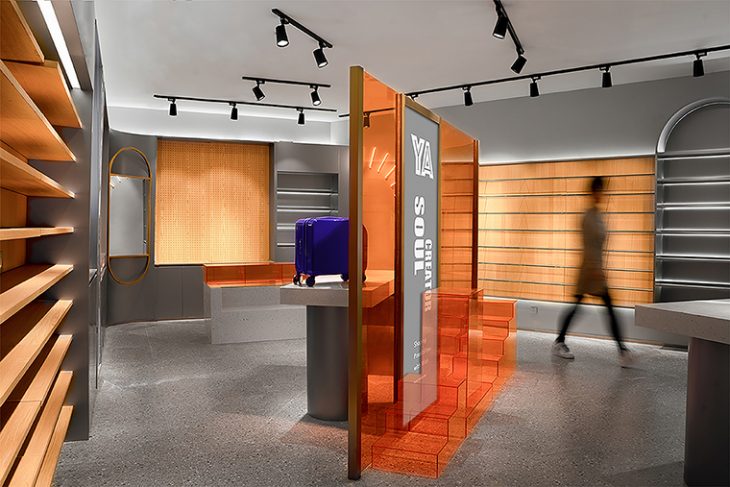 Liu Cheng & Xiao Rong designed the new YANSHU CREATOR Collection Store located on the second floor of the popular Xian Yitian Holiday Plaza in Nanshan, Shenzhen, China. Take a look at the complete story after the jump.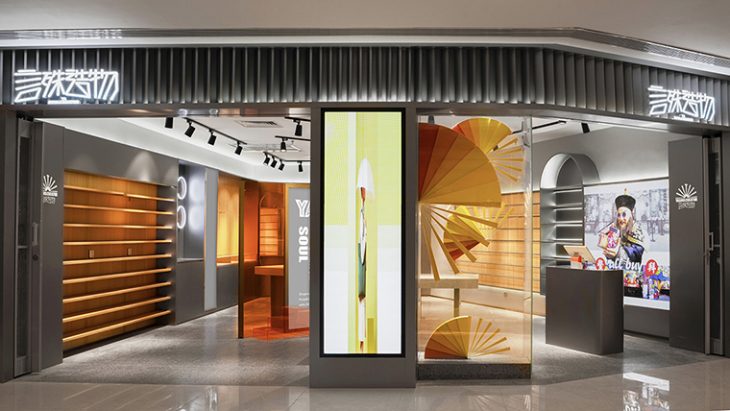 From the architects: The designer was invited to upgrade the first YANSHU CREATOR collection store with a new brand image located at Xian Yitian Holiday Plaza. As a display platform for designer brand products, its slogan is "Where there is an idea there is a possibility". It aims to create a diversified brand art platform, through which completing self-shaping.
The designer hopes to make a destruction and achieve a reconstruction by combing the relationship among all designer brands in this place, hunting for a part containing both boundaries and intersections, then the product bounds will be viewed and oriented from multiple dimensions. In this case, a spiritual place with experience, inclusiveness, sharing, art show will be created based on visual experience.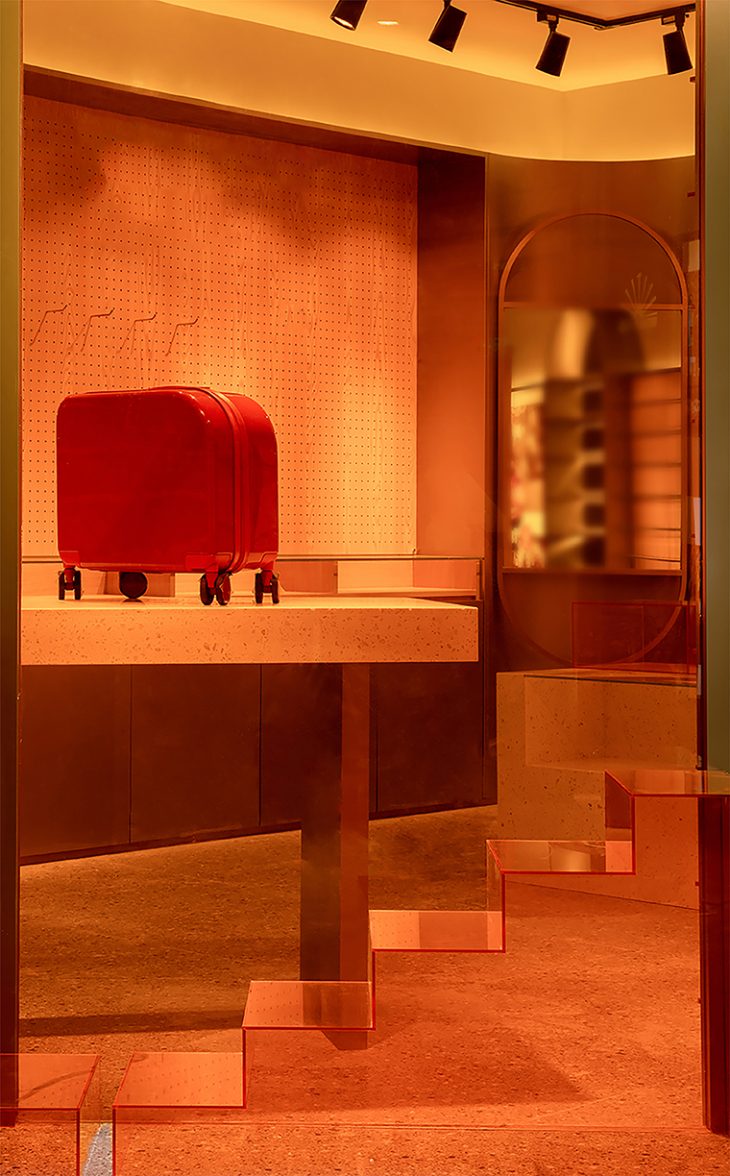 The art installation is designed by extracting a few elements from the new logo to strengthen the brand's new image,creating a flexible display that can successfully integrate art into the brand, to satisfy the brand's need.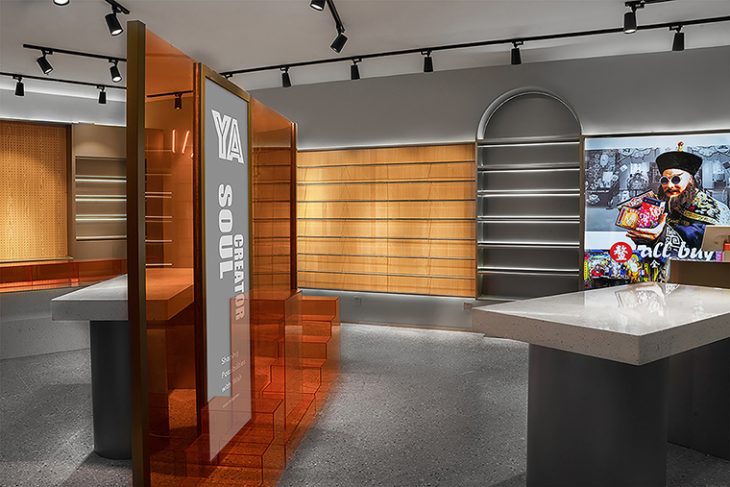 During the brand self-construction, the designer strives to explore more possibilities that seeking common points while reserving differences, balance the brand positioning with the current art creation, dig the trend and depth of traditional culture.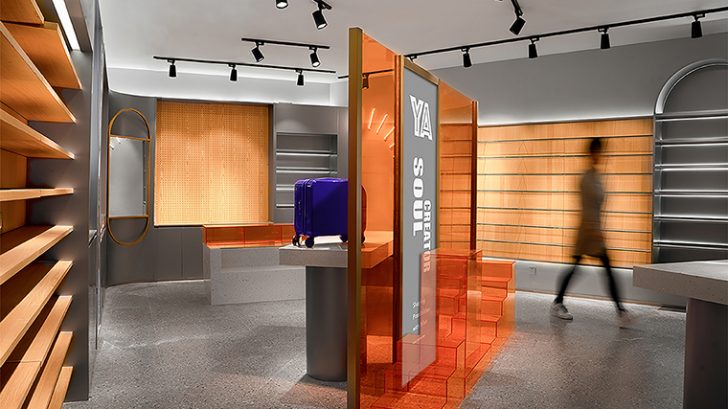 Project Name: YANSHU CREATOR Collection Store at Xian Yitian Holiday Plaza
Chief Designers: Liu Cheng,Xiao Rong
Design Phase: October 2019 – November 2019
Completion: December 2019
Location: Layer 2, Xian Yitian Holiday Plaza
Area: 50 ㎡
Materials: Silver Sand-blasting Impervious Steel/ Acrylic / Wood Veneer
Client: YANSHU CREATOR
Photography: Gan Tang Studio