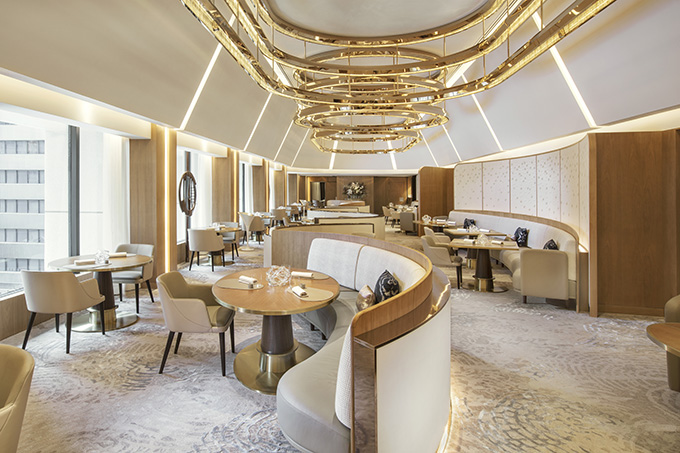 Adam D. Tihany, founder and principal of Tihany Design was in charge of the renovation of Amber, the two Michelin-starred restaurant led by chef Richard Ekkebus at The Landmark Mandarin Oriental, Hong Kong. The restaurant relaunched last month to widespread acclaim. Aside from the new menu and thoughtful approach to fine dining, Amber has attracted attention for the striking new interiors created by New York-based Tihany Design, one of the world's most celebrated design firms. Refined, light and contemporary, the inspiring design reflects Amber's new culinary direction. Discover more after the jump.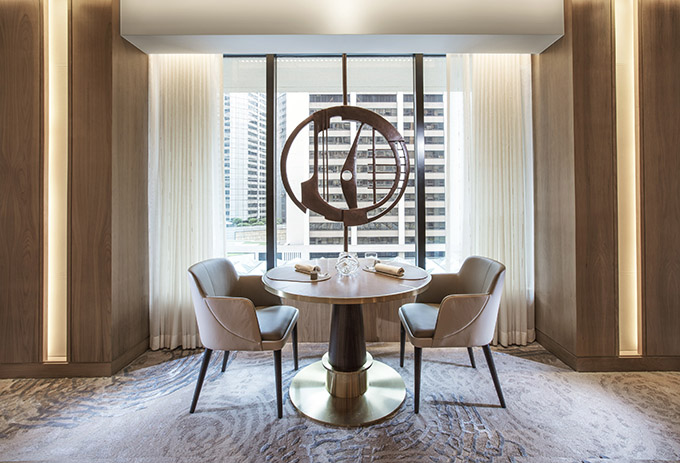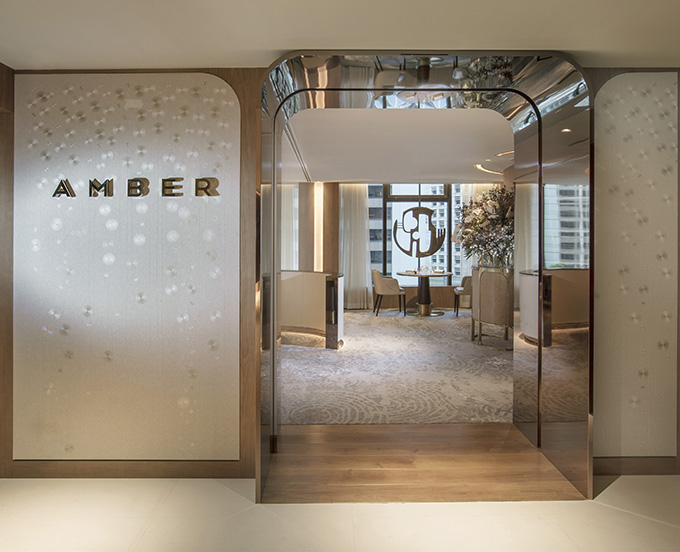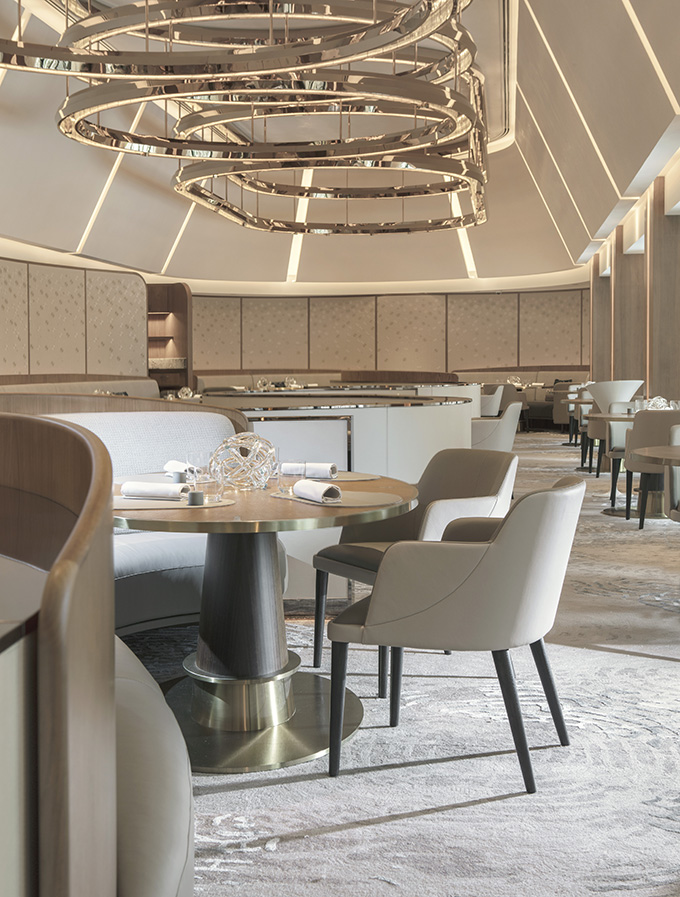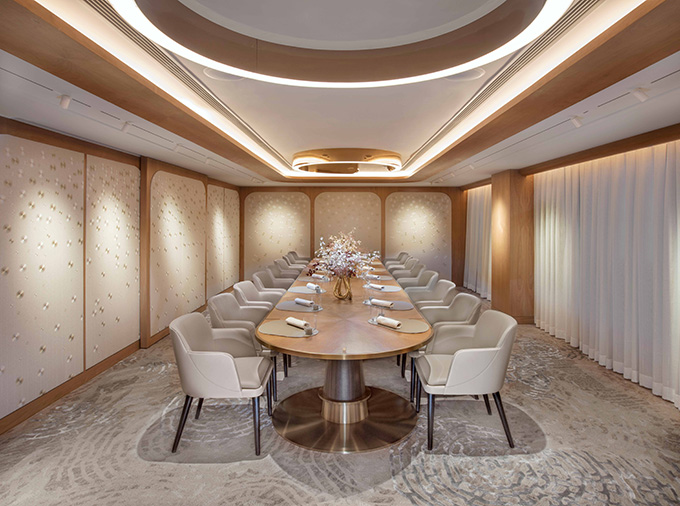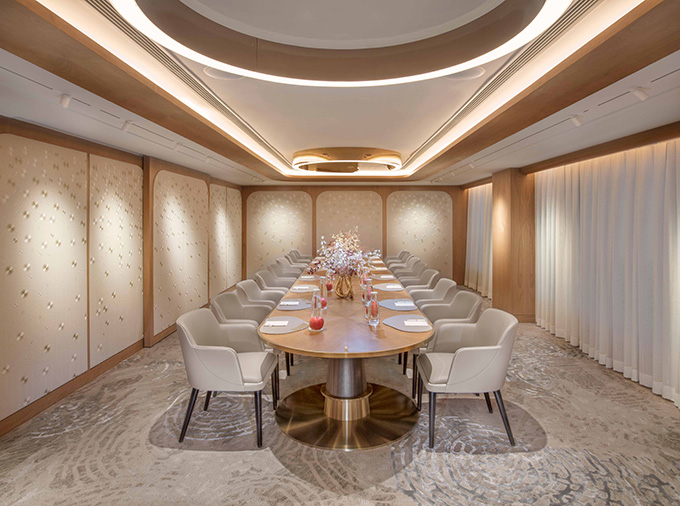 "The new Amber is light, curvaceous and less formal compared to its original design, which conveyed masculine elegance," explains Tihany. "It embraces the evolution of fine dining to portray a more approachable, personal experience."
Chef Ekkebus's inspired vision for fine dining explores new ways to experience flavours, textures and taste, encouraging greater interaction between the staff and diners. In keeping with this approach, Amber's design features warm, neutral colours and organic forms, revealing a softer, more inviting setting. Boasting a wall of floor-to-ceiling windows, guests are treated to panoramic views of the city below. Curving low partitions snake through the restaurant creating pockets of intimate dining spaces.
While Tihany's design is refreshing and modern, it also acknowledges the past and echoes iconic elements of the original Amber. The golden rods formerly suspended from the ceiling have been replaced with bronze ring chandeliers that retain a sense of intimacy while showcasing the restaurant's architectural volume.
The new-look Amber also features custom-made sculptures crafted by local artist Gail Deayton. Designed to enhance the dining experience, the sculptures are inspired by the urban landscape surrounding The Landmark Mandarin Oriental, Hong Kong, and the communal traditions of Chinese dining culture.
As one of Hong Kong's most iconic fine-dining destinations, Amber continues to push culinary boundaries. The restaurant's progressive, sophisticated design reflects Amber's groundbreaking approach to culinary innovation.
"The most successful restaurant interiors possess a simple ingredient: a good story," explains Tihany. "Amber tells a story that will live on in the memories of its next generation of guests."
Images are courtesy of Tihany Design
Find more projects by Tihany Design: www.tihanydesign.com