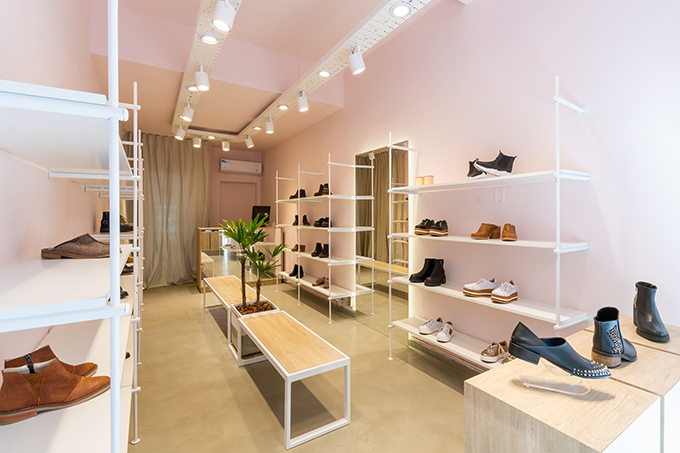 Studio FABRIC transformed a former garage into this small charming shoe store in Córdoba , Argentina. Take a look at the complete story after the jump.
From the architects: The challenge of this project was to generate spaciousness, to transform a garage of very small dimensions (20m2), with little lighting, into a warm space.
The new space was conceived as a small pink shoe box, which created a refined and warm atmosphere that reflected the feminine, fresh and delicate character of the brand.
The equipment was designed to accompany the main idea, it is filar and ethereal, expressed in through longitudinal shelves located on the walls, with only a central bench with a palm plant, the heart and center of the space.
The materiality of the equipment was designed so it was really light, executed with circular iron white tubes and white melamine, seeking the way this "box" could expand as much as possible.
In the same way, mirrors were added strategically placed to be part of the equipment, illuminated by led lights behind, to generate also more amplitude.
As for the window shop, it is not an isolated element but rather part of the premises, it is a continuity of it. It is versatile, since it has cubes that can be accommodated in different ways and that in turn allow the exposed product to be located in different ways.
In this way, the result is an environment that manages to fully exploit the capabilities of the space and happily reflects the soul and identity of the brand.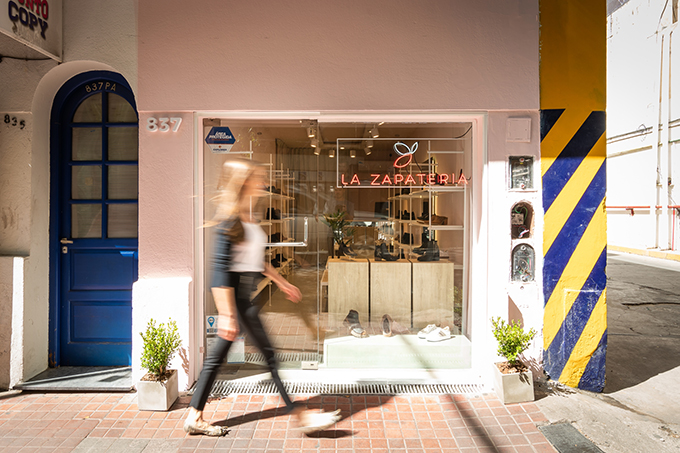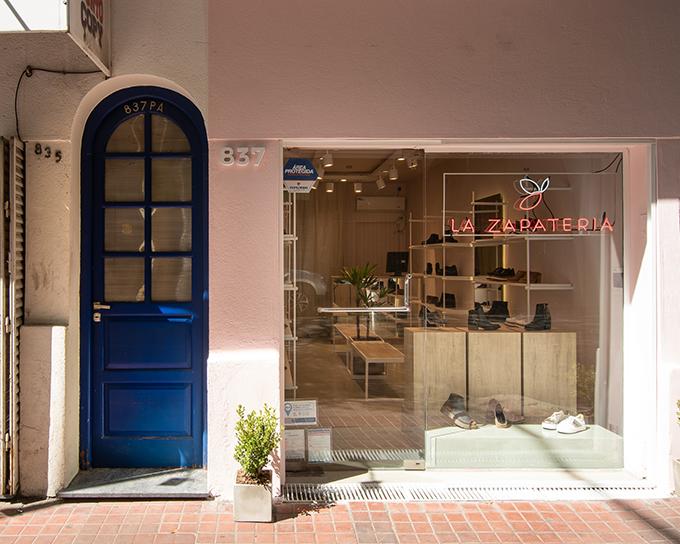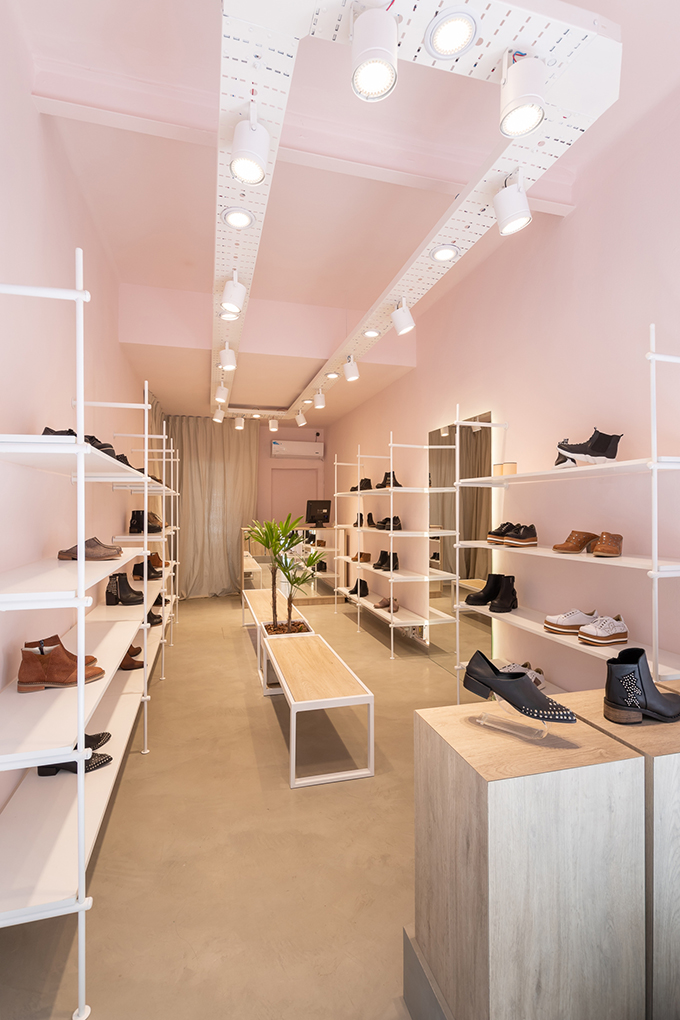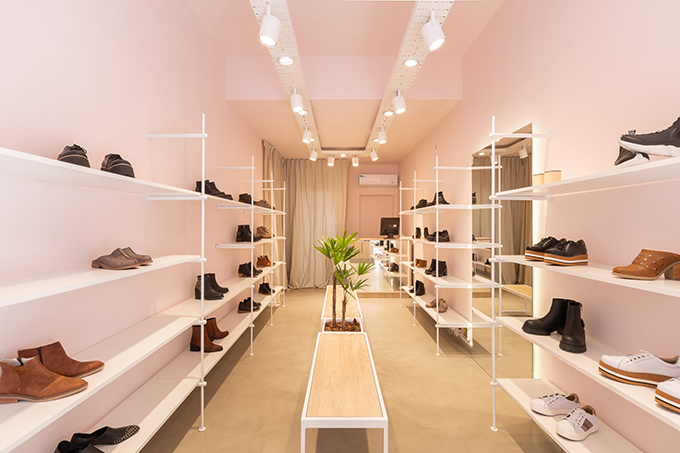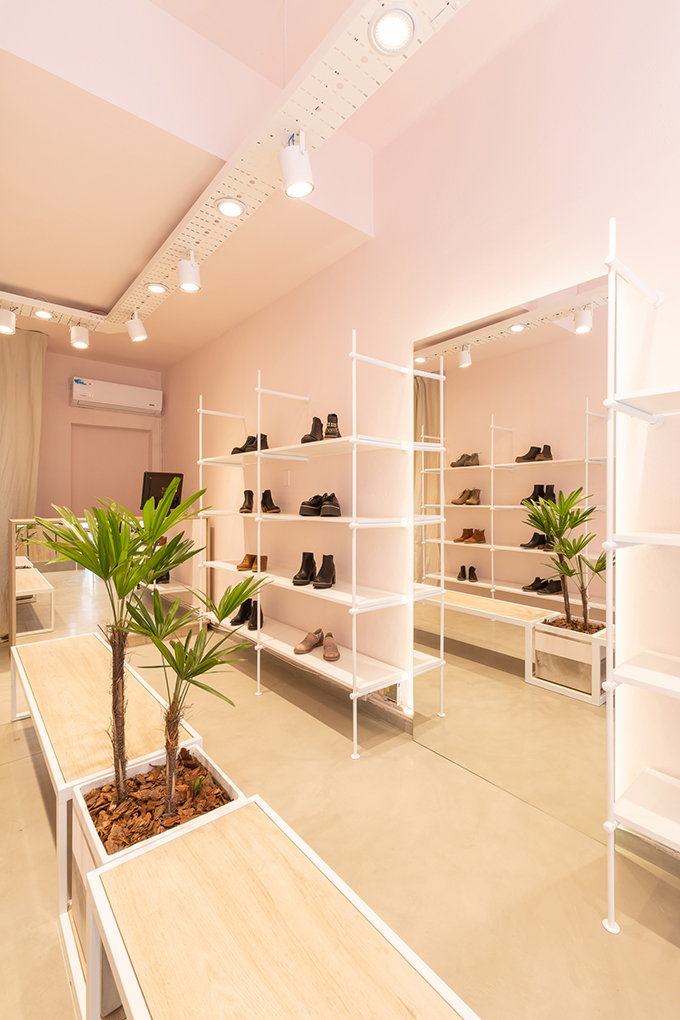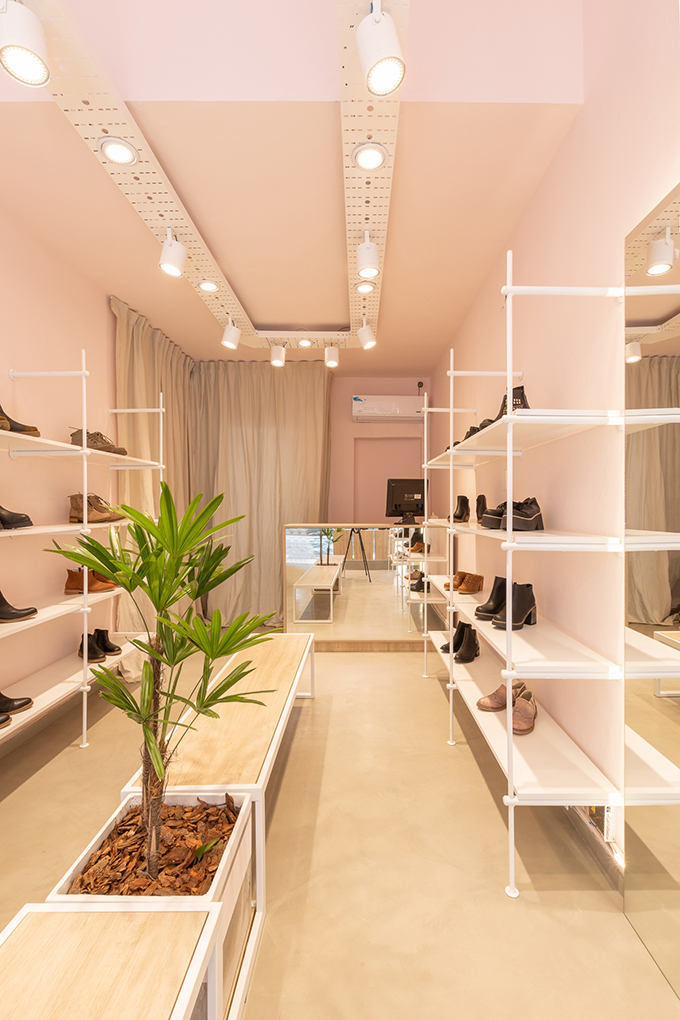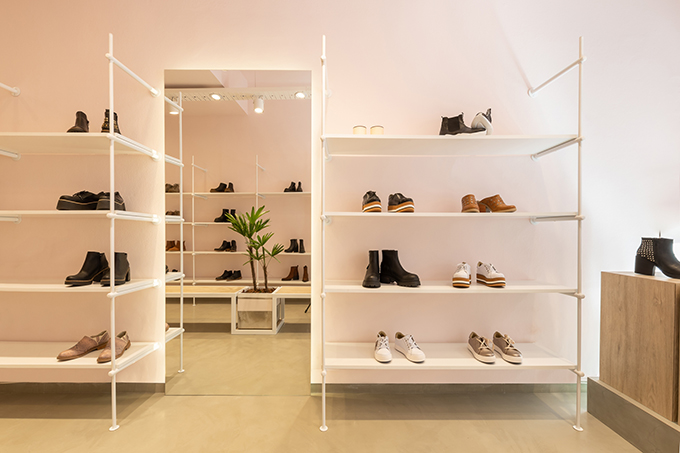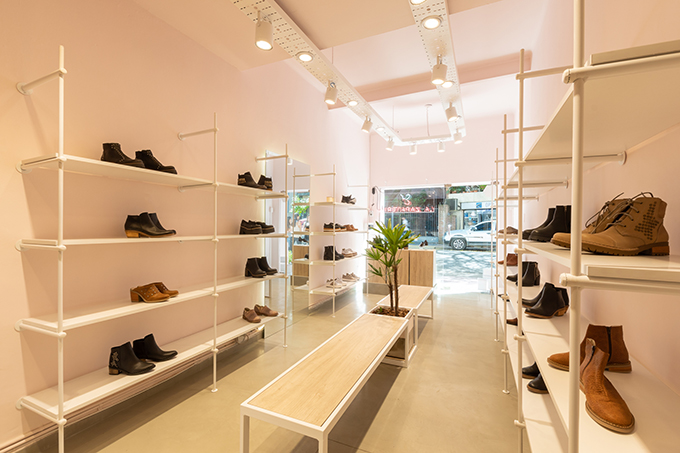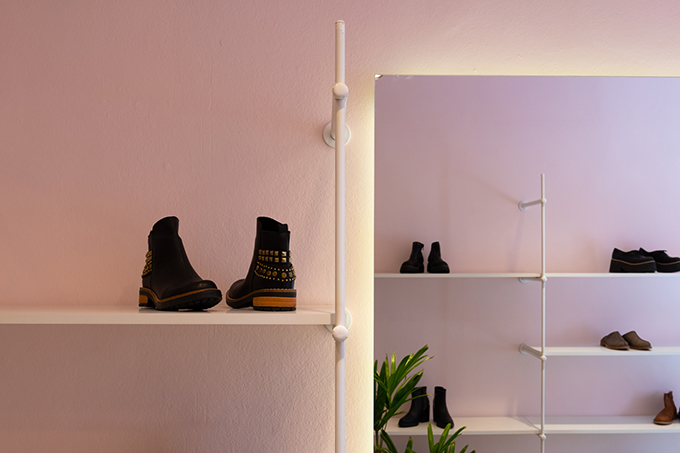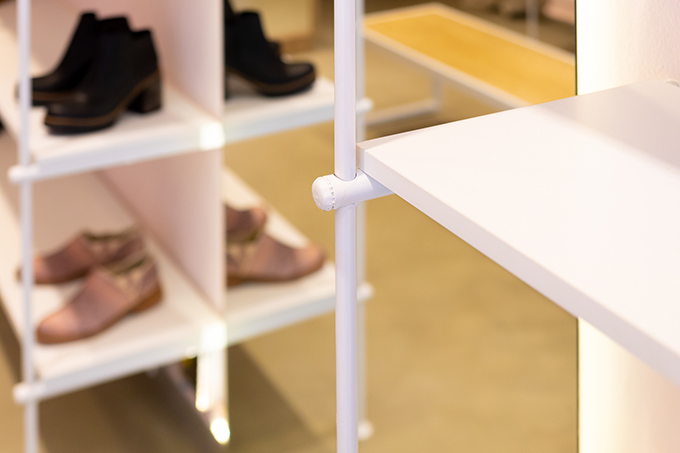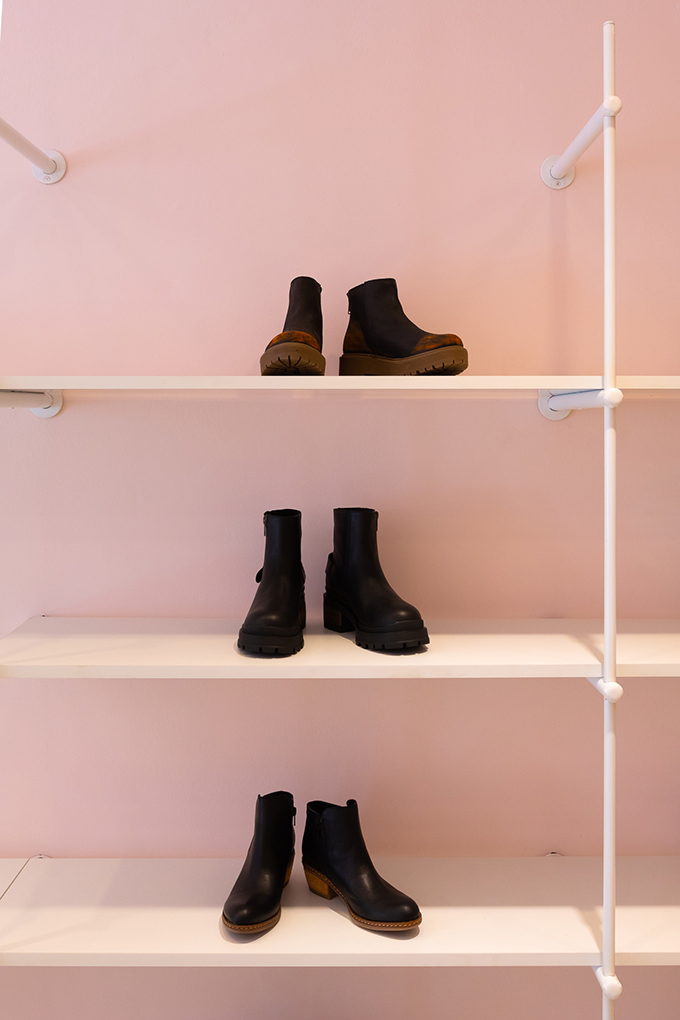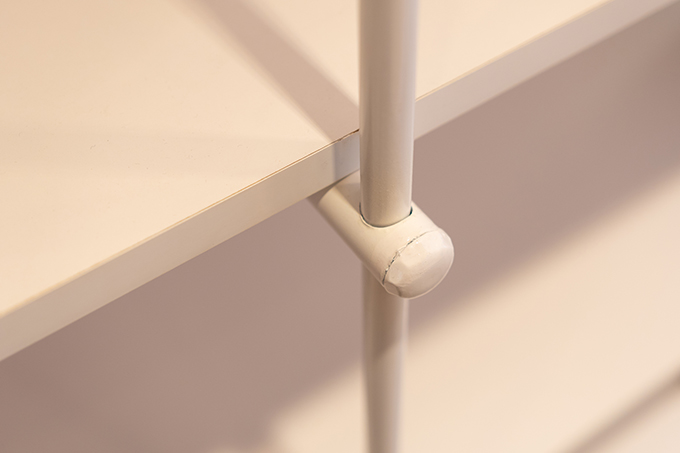 Project Name: La Zapatería
Architecture Office: Fabric Estudio de Arquitectura – www.fabric-estudio.com
Architects: Arato, Maria Belén ; Falco, Josefina
Location: Independencia 837 . Córdoba , Argentina
Construction Year: 2019
Surface: (m2) 30 m2
Photography: Arq. Gonzalo Viramonte