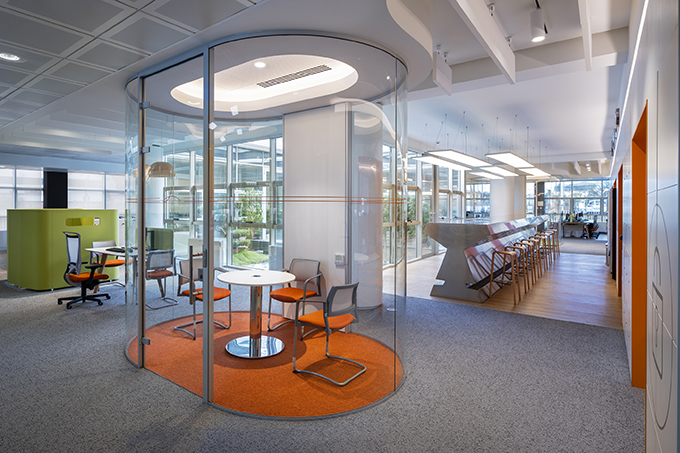 GaS Studio was selected by Renault/RCI for the redesign of their Rome headquarters offices. The selection was the result of winning a private competition and concerned the offices of Renault's financial arm within the headquarters complex. Discover more after the jump.
The spaces are distributed on 2 floors and in 2 separate buildings and cover an overall area of about 3000m2 hosting approximately 250 employees.
The aim of the work is to create a pleasant, bright, comfortable work place, characterized by transparency and ample, friendly, almost domestic spaces, a place that can encourage the exchange of ideas, collaboration, team building and communication among people.
The Concept. A project as a "brigde" connecting a more traditional office to a contemporary "smart" and "dynamic" office.
The objectives of this project are multiple but can be described overall as a mix of open plan fixed work stations, abundant closed meeting spaces and a wide variety of informal meeting spaces promoting movement, encounter and team work.
This mix of a "traditional" office layout and "smart office" concepts reflects RCI's evolving culture as well as a realistic vision that not all functions work in similar ways and in the same formats.
Each floor area is "zoned" so that fixed positions are distributed along the perimeter of the space and in direct contact with natural light. These areas are characterized by orthogonal shapes, lowered acoustic ceilings, parquet floors and soft colors (white, light green, wood and gray columns) intended to favor individual work and concentration.
The central areas also benefit from natural light either from skylights or courtyards or both. These are more dynamic zones of aggregation and host a variety of meeting rooms designed as transparent curvilinear 'bubbles': one or two-seater phone booths, meeting rooms ranging from four to twelve seats, areas for informal meetings, collaborative work areas, small common areas dedicated to informal stand-up meetings on high stools, and all in a very flexible environment in which tables or chairs can be moved by the users according to the needs of the moment.
Recent studies have demonstrated that spending too much time sitting is harmful for human beings as much as smoking. We therefore wanted to promote the ability to move freely, holding meetings on foot, and facilitating moments of spontaneous interaction among colleagues
These central zones are animated with more colored, flexible, varied and domestic furnishings so as to invite this dynamism, and are equipped with highly effective acoustic baffles, higher ceilings and carpet in order to control the noise that could be generated.
Here we find the common lounge or coffee areas with a collective bar that reminds one of an automobile esthetic. These areas are the collective heart of the working zones and act as gathering and socializing centers.
Brighter and more comfortable offices
Light was seen early on as an important design tool and we were fortunate to have both deep spaces that offered flexible solutions as well as the opportunity for ample natural light.
We reopened skylights in the deepest parts of the available spaces, renovated existing courtyards making them accessible and useable by the employees and opened up a southern facade.
Where direct sunlight was not possible, closed meeting rooms were treated like glass bubbles that could be rendered private with the use of curtains. These ranged from 2 person phone booths to the 16 person board room equipped with a luminous ceiling and an image of the Eiffel tower, a small tribute to the companies' cultural heritage.
Unique interior design meant for RCI Banque.
GaS Studio, together with OIL Design Lab also designed some of the furniture and light fixtures for the space. Custom graphics were produced both for signage as well as corporate identity and in particular for the reception area.
The project was very well received by the entire Renault community and visiting executives from the central headquarters and demonstrated once again the importance of active interaction between a client and architect and how this is often the source of some of the most innovative and appropriate solutions.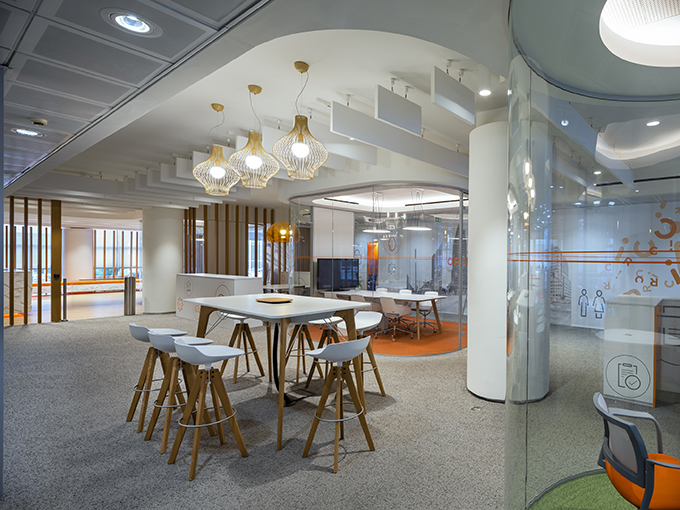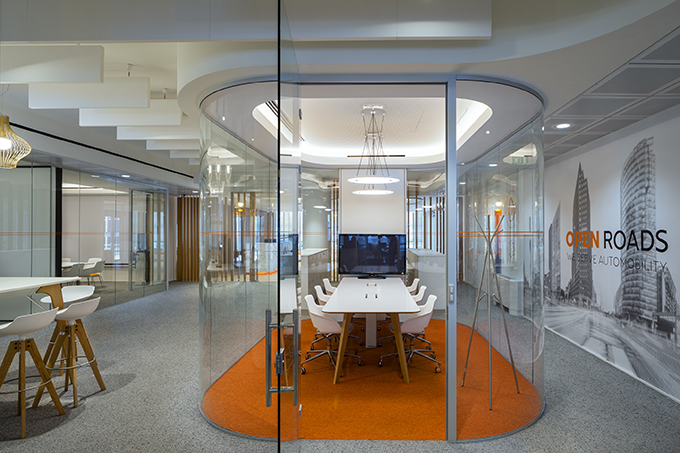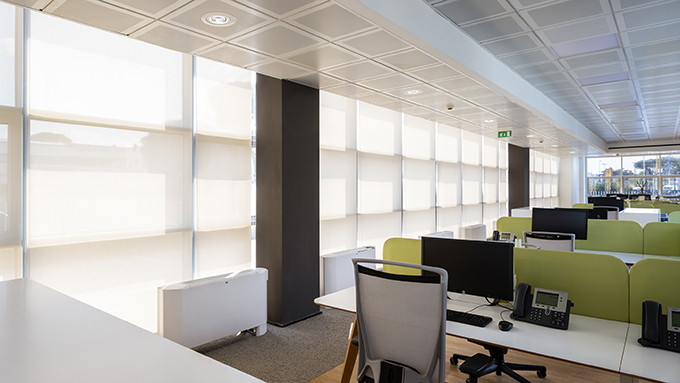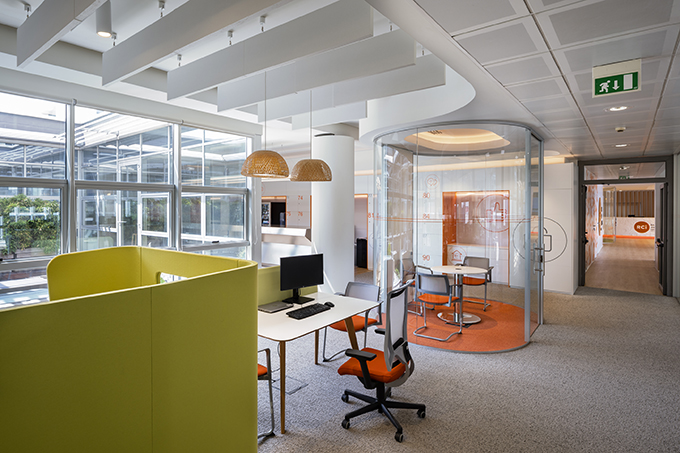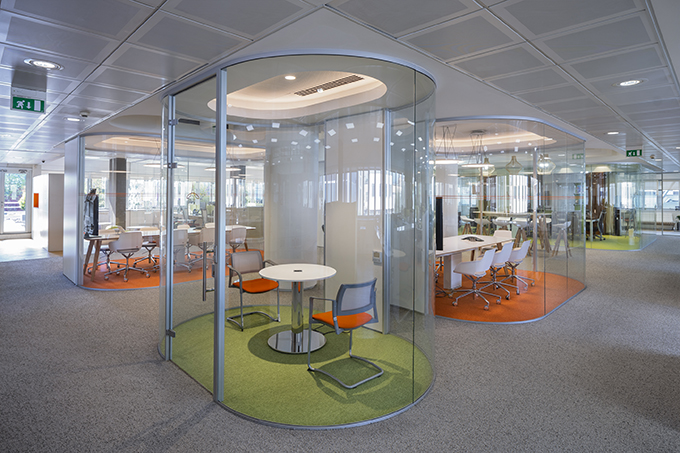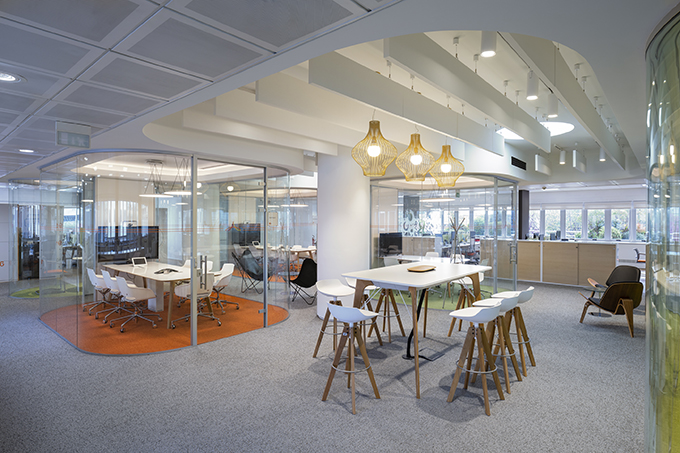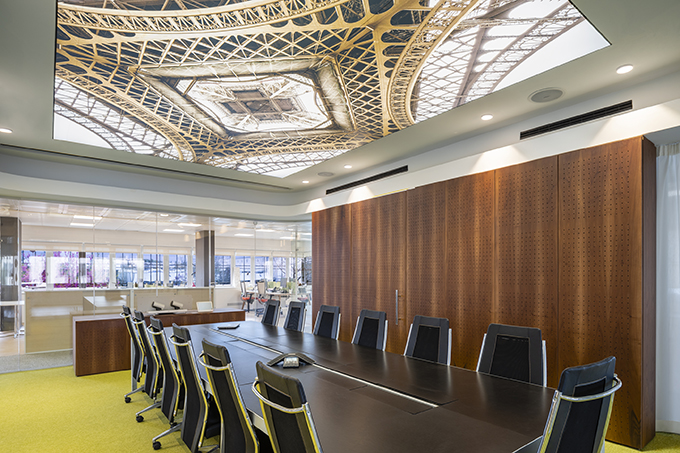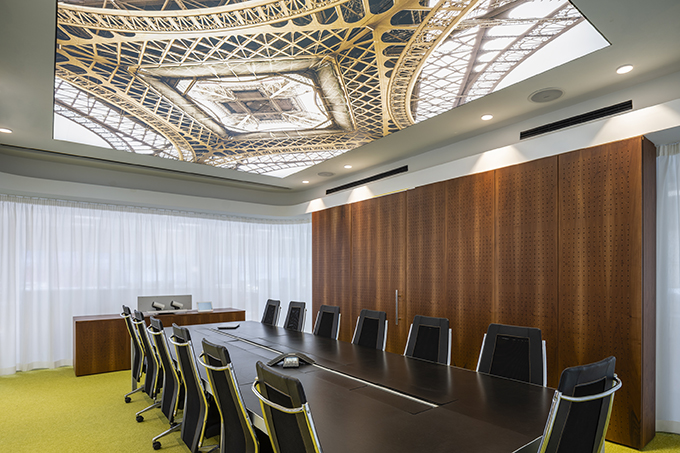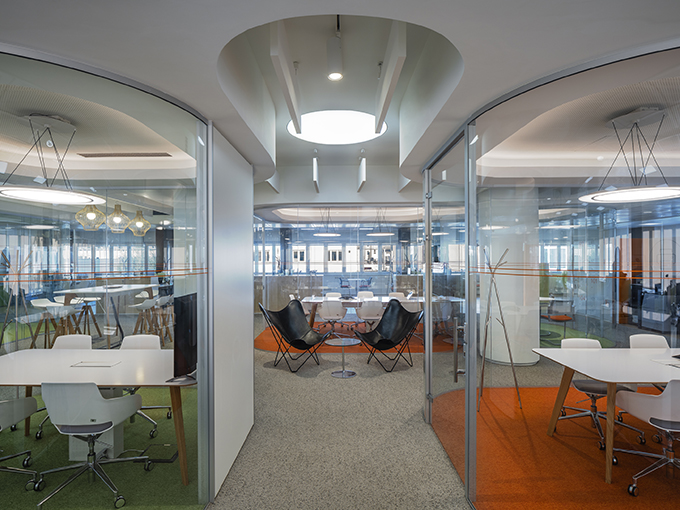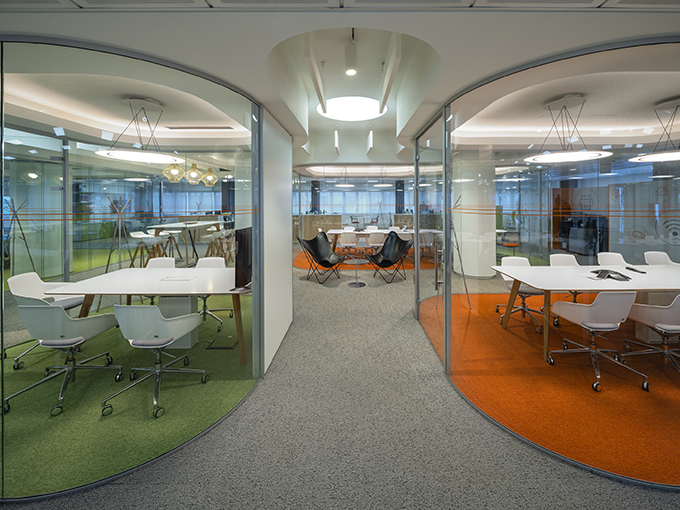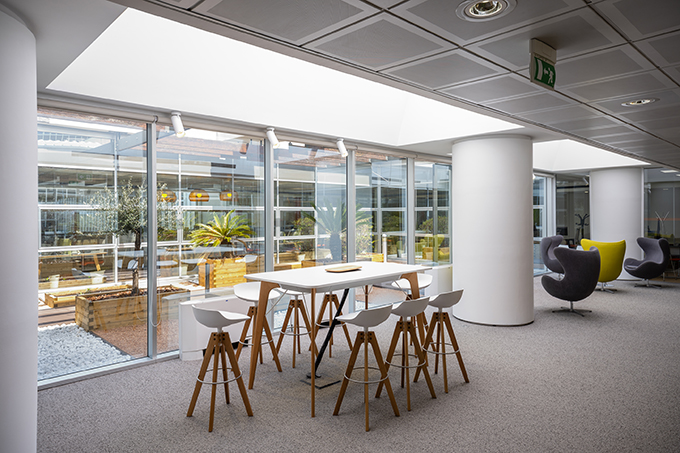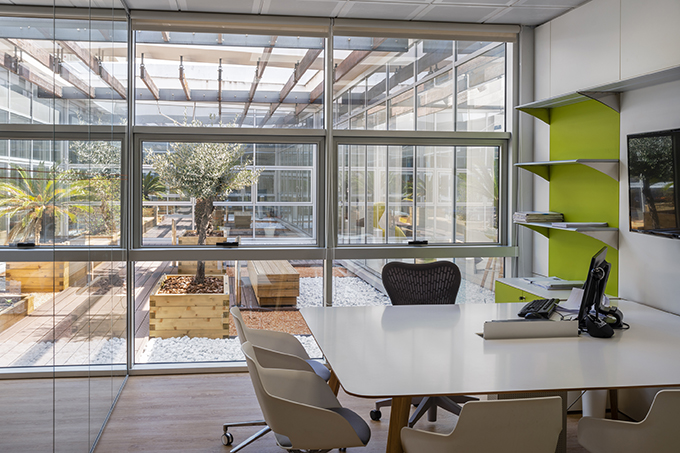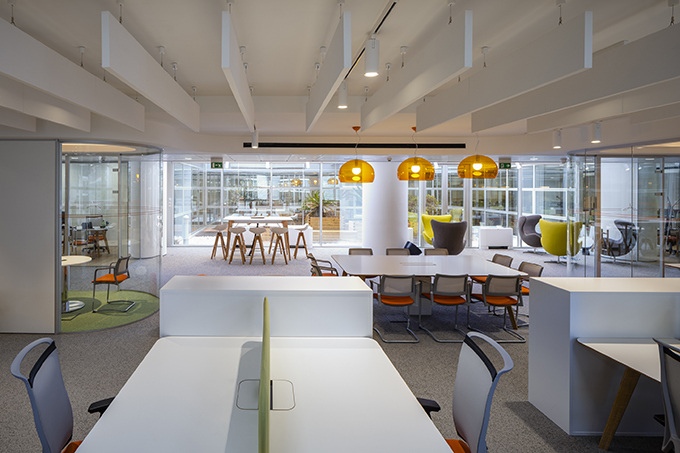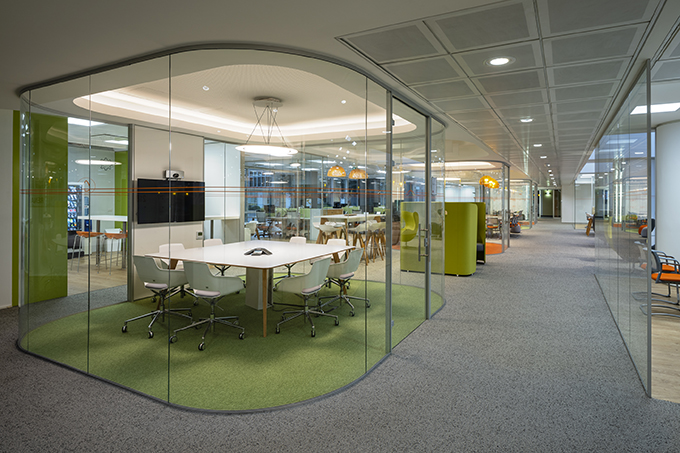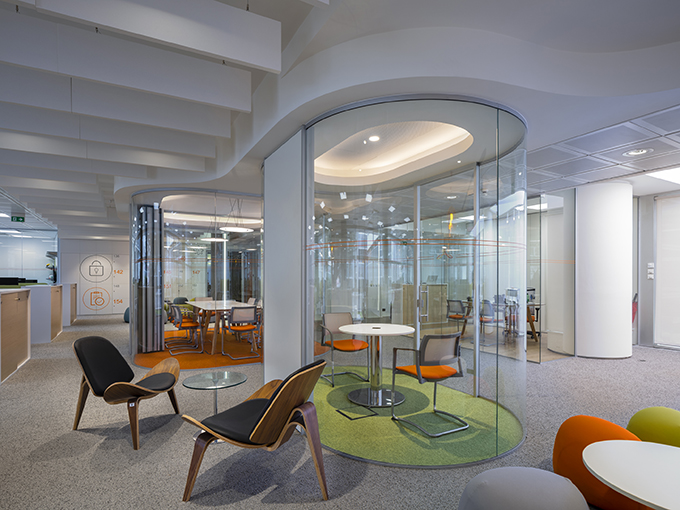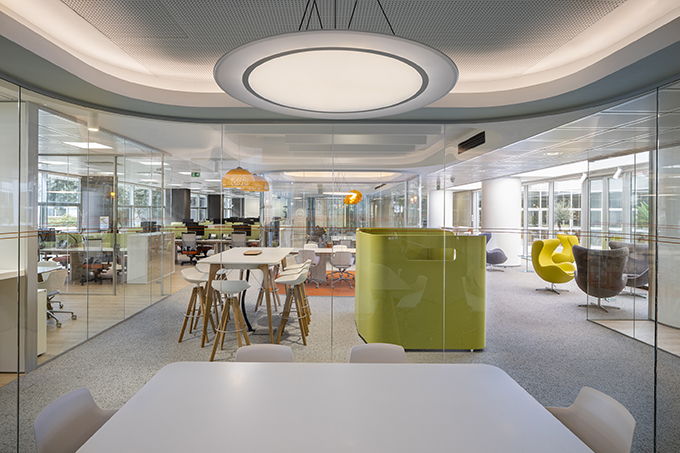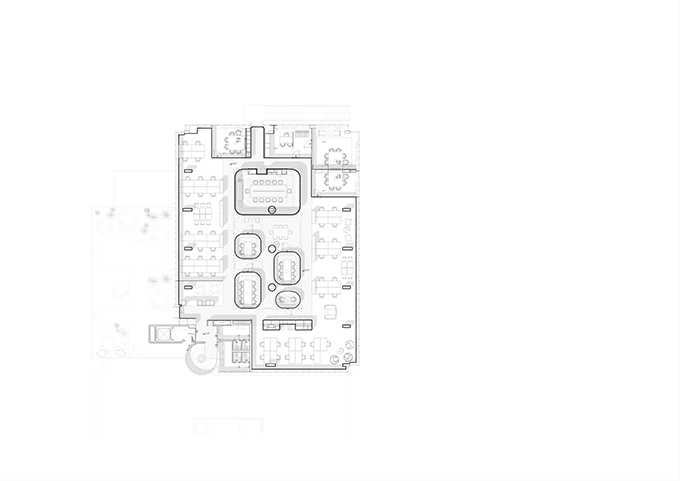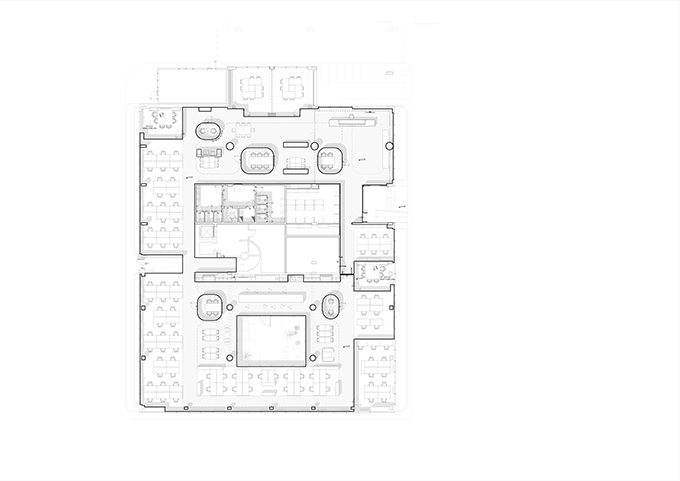 Find more projects by GaS Studio: www.gasworkstudio.com