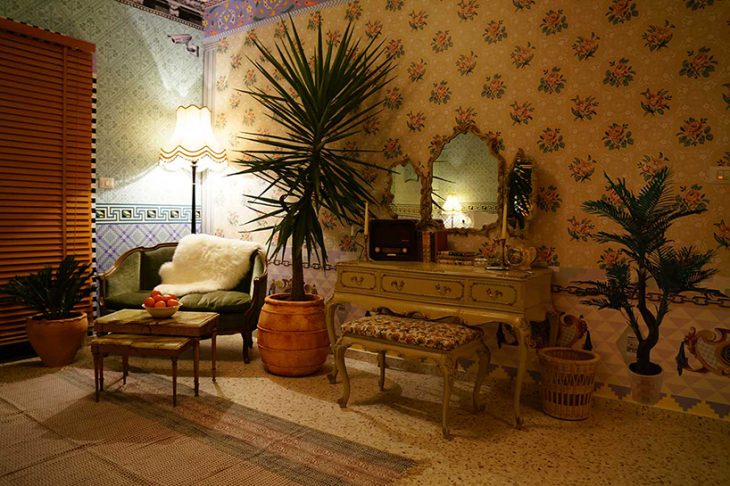 THE WALLED OFF HOTEL is the latest projects by famously anonymous street artist Banksy, who opened the hotel on a controversial location in Bethlem. Banksy's sole purpose is to bring attention to this ridiculously ongoing political situation, where a wall not far from the location is part of daily lives of the inhabitants on both sides of the construction.
The hotel is located and has a view of the security wall separating the state of Israel from the West Bank. Banky's unique hotel houses nine rooms and one apartment, rooms as well as the lobby are displaying works of arty by Banksy but also Palestinian artists as well. The accommodation at the hotel does not come at a steep price, you can book a night from $30 dollars a night.
Nine rooms are decorated in a humble manner, with pieces of furniture coming from Israeli barracks, however the situation is tad different when it comes to the Apartment. It houses a massive bathtub, library, roof garden and a bar as well as home cinema among many other amenities. Banksy has often visited the West Bank, and deeply touched by the never ending political drama, has also painted nine images on the Palestinian side of the infamous concrete wall.
Continue below for more of BANKSY's WALLED OFF HOTEL.