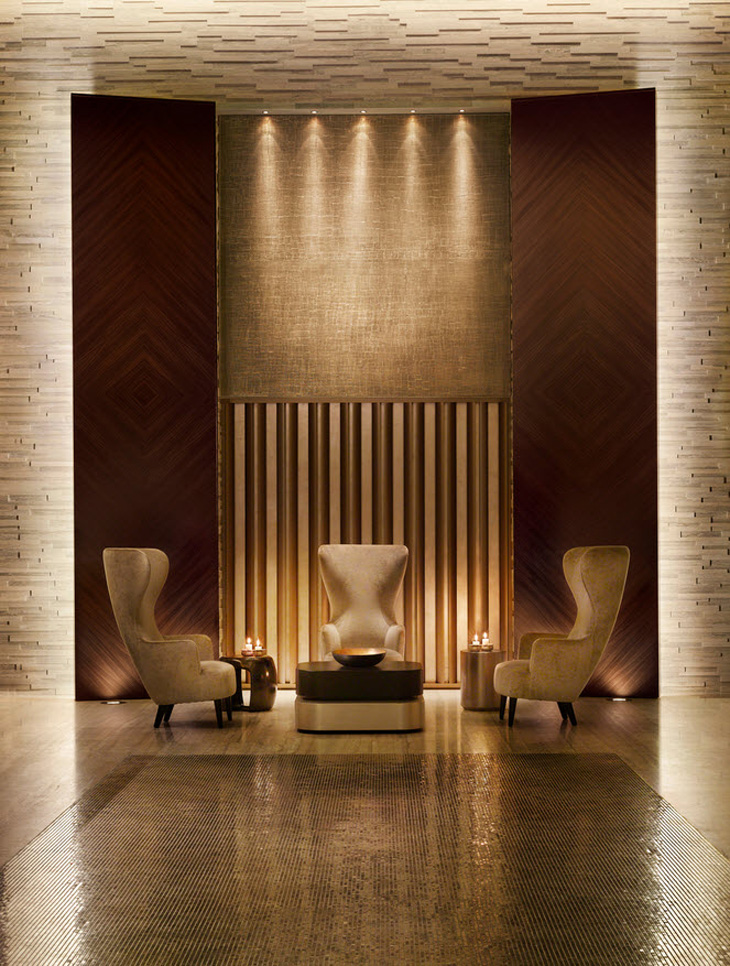 Opened in Turkey's tourist capital – Istanbul, Marriott International's crown jewel The Istanbul Edition has since filled the pages of design mags and photography books around the globe. Hotelier Ian Schrager has simply redefined the luxury hotel with its Istanbul opening, the contemporary taken address accommodates 77 rooms.
FIND MORE HOTELS ON ARCHISCENE.
In charge of the design was an architecture studio Gabellini Sheppard Associates known for it's contemporary engaging projects, while the hotel's hammam taken spa (fitting for Istanbul location) is work of creates at ESPA. The Istanbul Edition of Marriott also houses a much talked about Cipriani restaurant.
Located in the city's Levent business district, the 78-key hotel draws on the energy of the urban environment to animate its ground-floor public spaces: the two-story atrium with its dynamic ceiling feature, recalling a geometric, abstracted vaulted ceiling, and restaurant and lounge areas distinguished by screened partitions. A series of experiences unfold in a layered progression from public to private—from reception to the guest rooms—with the sensory qualities of space, sound, light, and air modulated to create a narrative environment of dynamic sophistication and luxurious warmth. The Istanbul Edition is an all-encompassing environment, where visitor's every requirement can be met in one location. The ground-floor restaurant and bar, the rooftop restaurant and unique, customizable banquet room, and the nightclub and lounge on the lower levels are designed for a fluidity of functions, for an effortless progression throughout the course of the day and evening. A drawing room and conference center on the mezzanine floor allow for more contemplative or productive pursuits. On the lower levels, the spa recalls a traditional hammam in its emphasis on relaxed luxury and impeccable service, an ethos that extends to the entire hospitality experience of Edition Istanbul. – from Gabellini Sheppard Associates
For more of Gabellini Shepard log on to www.gabellinisheppard.com.