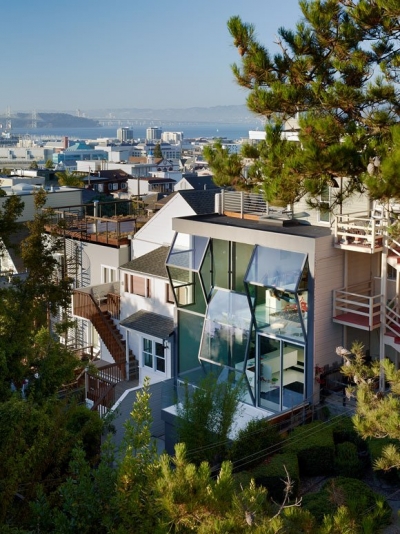 Project: Flip House
Designed by Fougeron Architecture
Location: San Francisco, California, USA
Website: www.fougeron.com
Fougeron Architecture's impressive design for the Flip House located in San Francisco, for more images as well as the architects' description continue after the jump: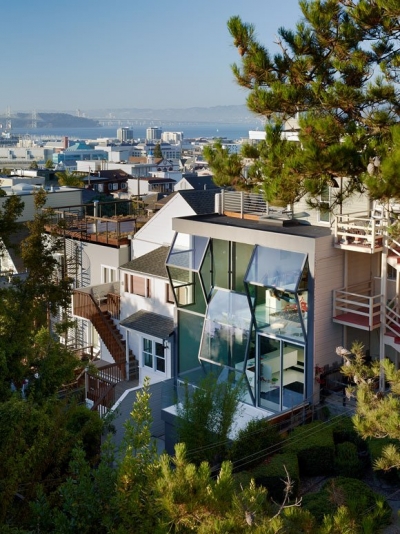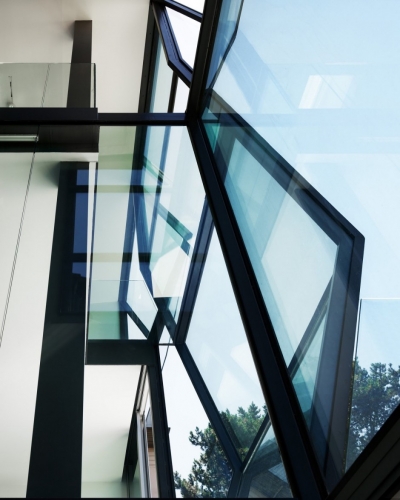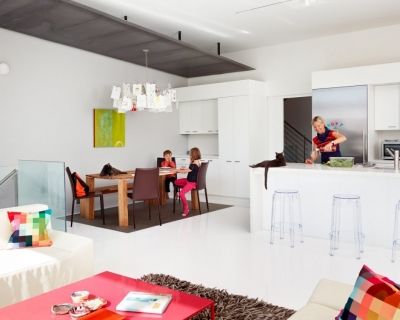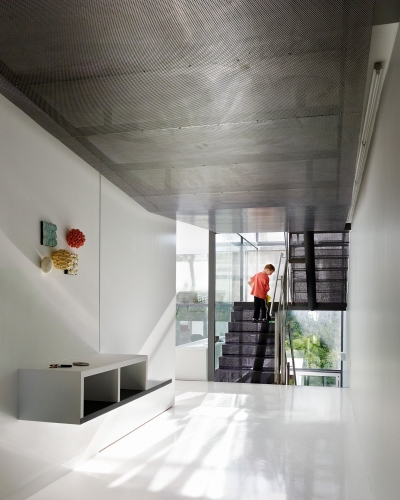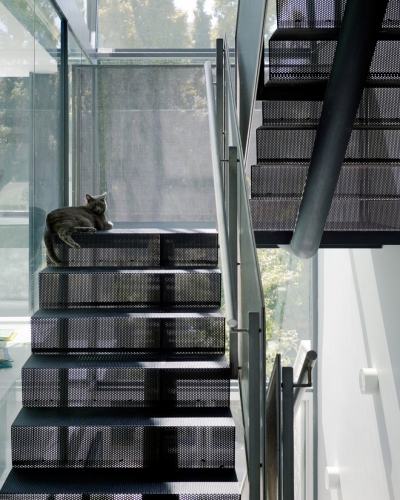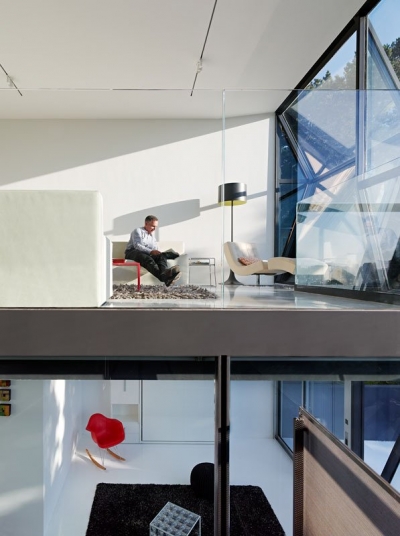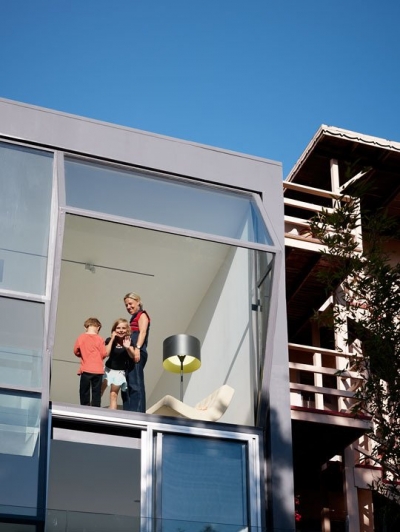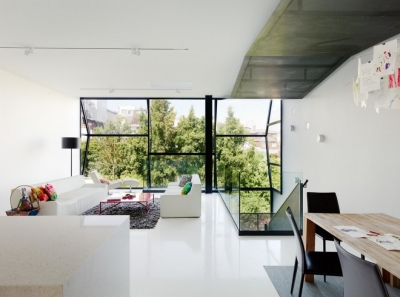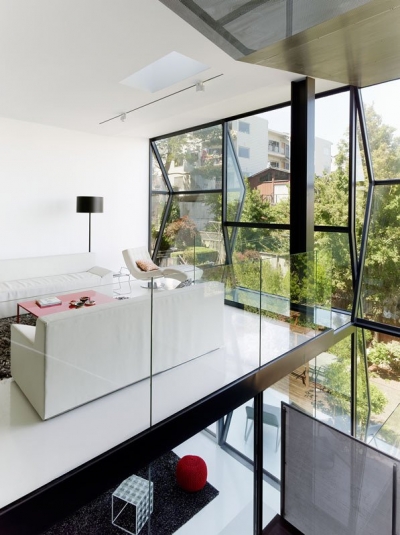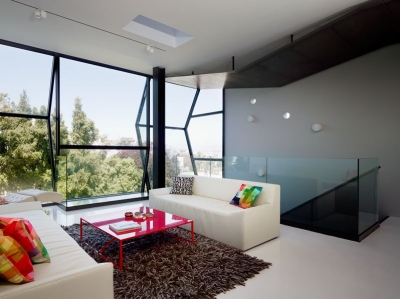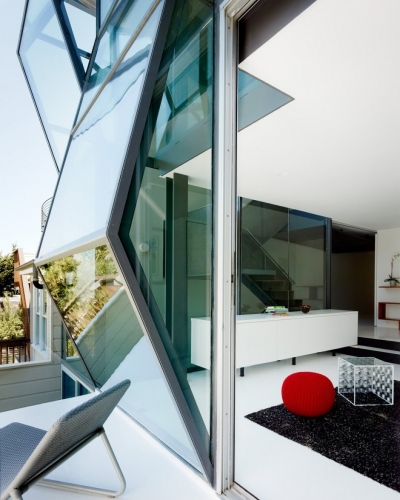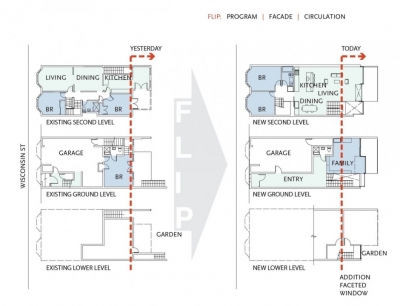 From the Architects:
The Challenge. To reconnect an erratic San Francisco home to its striking landscape, light, and views and transform its confusing program with a new modernist aesthetic.
The Design. A complete flip of the home's façade and interior spaces that reinvents its typology and captures all advantages of its natural and urban site. Like many San Francisco homes, this one poorly integrated its many levels with each other and with its sloping topography and solar orientation. Reversing its reading, we recast the back of the house as its primary façade with a faceted, custom-built glass wall. Divided into three vertical panels that push in and out, this dynamic prism brings animating light and spectacular views to the communal living spaces, now placed at the rear. Bedrooms were flipped to the front.
We also rationalized the circulation, replacing disconnected staircases with one rear stair that smoothly links all three levels and the garden below. The street-level entry now leads to a generous foyer that is open to this staircase and to a guest room/den. The open plan of the second floor allows the kitchen and living room space to look down into this den and outward to the striking city, Bay, and garden vistas beyond.
Source Contemporist. *