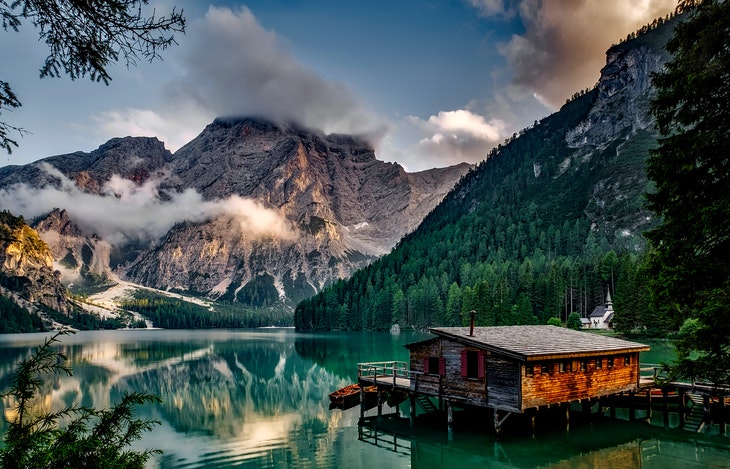 Owning a holiday home can be a great way to generate extra income or even give you a place to go to when you need a break from day-to-day life. Making sure it looks appealing and presentable will ensure every visitor has a wonderful holiday. Here are some tips for furnishing your holiday home.
Scroll down to read more tips from ARCHISCENE's magazines Interior Design Editor: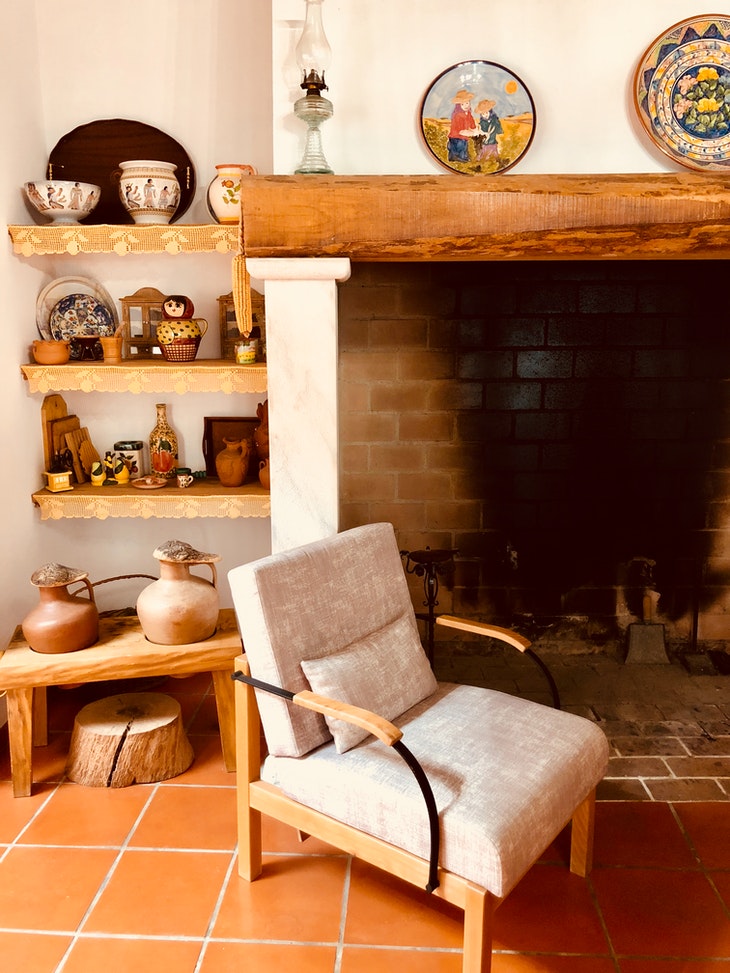 Theme
You may want to give your holiday home a theme. If it is situated in a seaside town, a nautical theme will work well with blue and white furnishings, lots of white-washed wood, and seagrass flooring. A cottage would look good with exposed beams, soft plaid furnishings, and shabby chic furniture.
Even if you don't want to use a theme, decorate your home with soothing, neutral colors and use wipeable paint and easy to clean products.
The Basics
Ensure that everything is in good working order in your home. Invest in good quality electrical appliances, bathroom suites, boiler systems, fires/stoves, residential ac units, heaters, and communication systems. If you buy quality products, you should save money on repairs and replacements.

The Living Area
Make the living area soft and comfortable. Invest in a comfy couch made of easy-clean fabric and lavish with squishy cushions and sumptuous throws.
Provide a coffee table, side tables, and an entertainment unit with a TV and DVD player. You may want to attract families and provide a games console, games and some DVD movies. You can even leave some board games and books on the shelves.
A large dining table is a must if you are catering to families and large groups. Provide all of the necessary crockery, glasses, and utensils people might need to enjoy a holiday feast. Don't forget the bottle opener!
For the cozy cottage look, install a wood burning stove or a real log fire. This will be particularly appealing during the winter months.
Kitchen
A well-equipped kitchen is essential for self-catering accommodation. A dishwasher is a necessity because people don't want to be spending their holiday washing dishes. A fridge freezer and cooker are obvious essentials – an extra-large fridge freezer is best for hot countries, or even add a wine cooler or beer fridge for some added luxury. Leave a welcome pack for guests such as tea, coffee, milk, toilet rolls, bread, and breakfast items. A coffee maker and pods would be very appealing to guests.
Buy hardwearing pots and pans and provide plenty of kitchen utensils. If you are accommodating babies and children, provide small cutlery and plastic dishes for them as well as a highchair.
Bathroom
A clean, sparkling bathroom is on most holidaymakers' wish lists. A good shower, such as a power shower, is crucial. Although not as essential, a bath is suitable for young children or couples who wish to indulge in a romantic bubble bath together. Leave some luxury toiletries beside the tub.
The right amount of storage in the bathroom keeps clutter to a minimum. – use over the door hangers, bath and shower caddies, and baskets on the floor for towels and toilet tissue.
A socket for a shaver and hairdryer is advantageous.
Bedrooms
A comfortable bed is probably number one on the list of things holidaymakers look for in their accommodation. A quality mattress should be your first investment and a selection of pillows. Linen should be white and clean. Provide extra blankets and bedding to suit all weather conditions.
Consider buying a link bed that splits in half so you can have it as a king room or a twin room. For children, furnish a room with bunk beds, a single bed with a trundle bed beneath, or a funky bed with steps and a slide.
Plenty of storage is of utmost importance, so guests have a place to put their belongings such as suitcases and bags. Wardrobes should have plenty of coat hangers in them and some drawers for underwear and suchlike.
Blackout curtains and blinds will shut out the sun and keep the room cool on hot days.

Outside
If you have an outdoor space, it can be as important as indoors, especially if your holiday home is in a hot climate.
If it is a beautiful sunny day, people will want to sit outside, so provide some comfortable seating and a table for eating. A kitchen area with a sink, worktops, and a BBQ would create an irresistible entertaining area. If your holiday home is located near a beach, an outdoor shower would be invaluable for cleaning sand from you and your possessions.
For couples on honeymoon or a romantic break, an outdoor hot tub would be the ultimate indulgence.