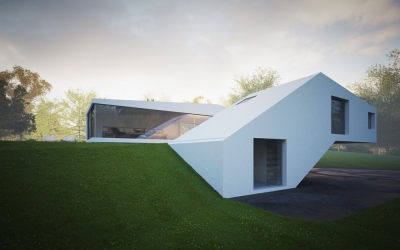 Project: House Hafner
Designed by Hornung and Jacobi Architecture
Collaborators: Peter Thomas Hornung & Elsa Katharina Jacobi
Size: 180 sqm
Location: Büschelhof, Germany
Website: hornungjacobi.com
A fascinating modern design of House Hafner in German town of Büschelhof is work of the prolific Hornung and Jacobi Architecture practice.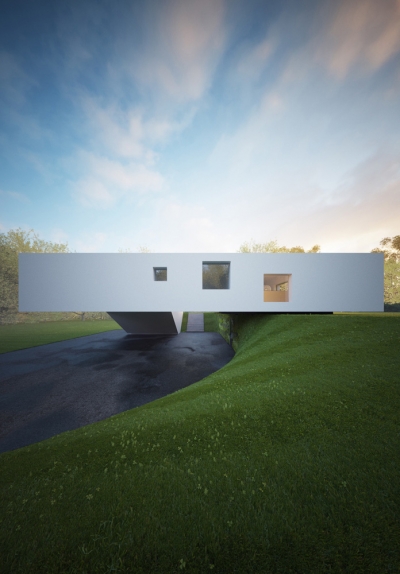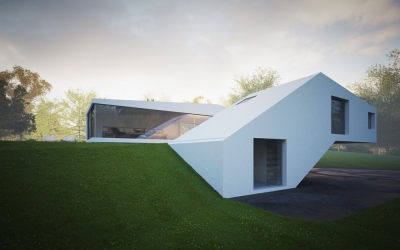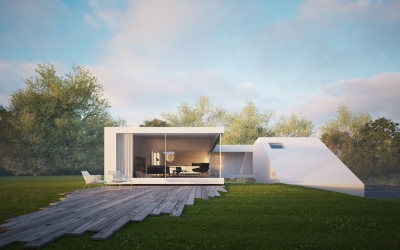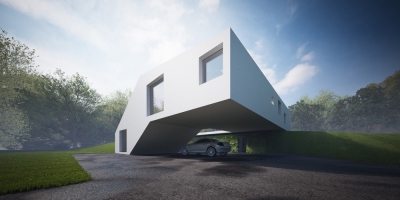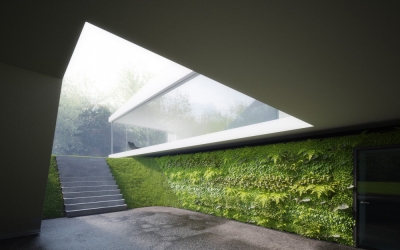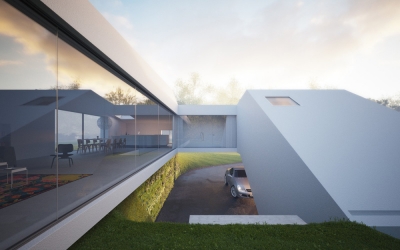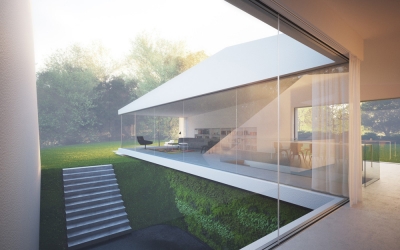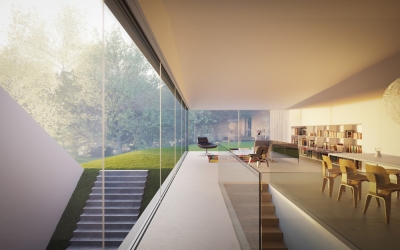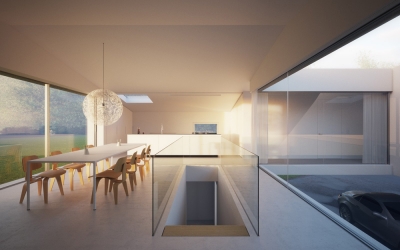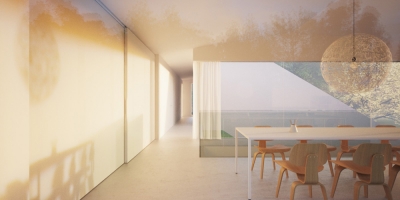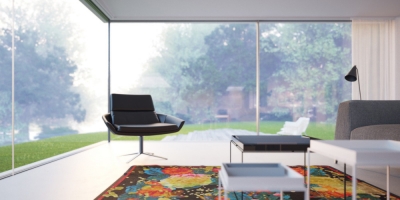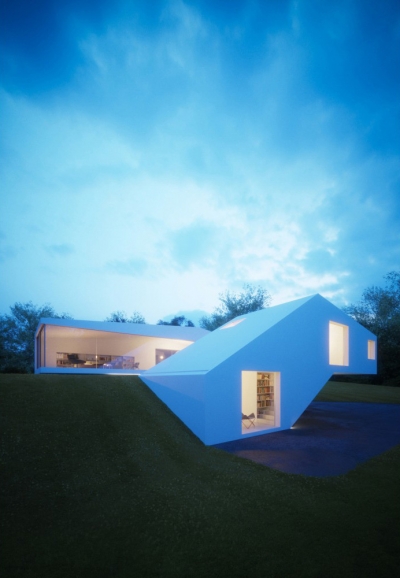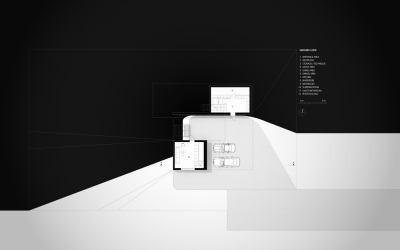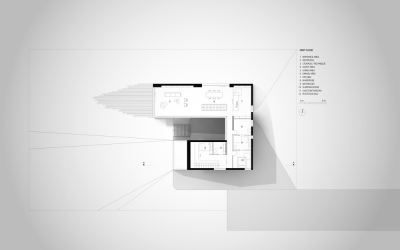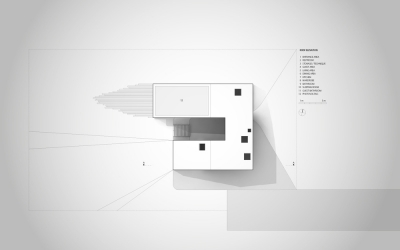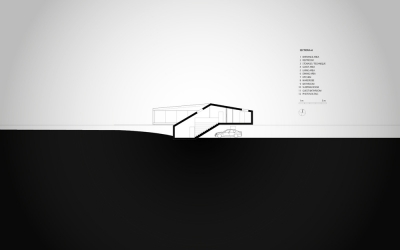 From the Architects:
The site of the house is located in the countryside next to a forest in southern Germany. The house is situated at the end of a blind alley and benefits from the site facing the forest and valley. Thus a very high level of privacy is provided by the protection from being seen or unauthorised access, which makes an open living possible. The slight remodelling of the topography with a given height difference of 3 meters inspired the choreography and orientation of the building alike.

The residential building is designed for a couple with an independent area for guests. The design of the house is divided into two parts: one introverted area, articulated by an arrangement with smaller openings following the surrounding typology of the neighbourhood. The counterpart of that is an extroverted area facing the forest and the beautiful view of the valley. The exterior space is interpreted as an extension of the open living area. The abstracted shape of the gabled roof draws an analogy to the surrounding roof shapes, which is common in southern Germany. The transformation to an open cubic design made a maximum size of openings possible, as well as the visual merging of living and nature.