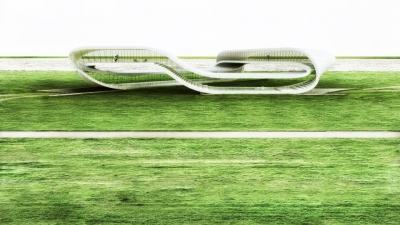 Project: Landscape House
Designed by Universe Architecture
Rendering: Marko Koops
Software Research & Development: Rinus Roelofs
Website: www.universearchitecture.com
Designed in a shape of figure 8 the seemingly endless Landscape House is coming from the drawing board of Universe Architecture practice.
From the Architects:
One surface folded in an endless möbius band. Floors transform into ceilings, inside into outside. Landscape flows through and under the house. Architecture of continuity with an endless array of applicability.