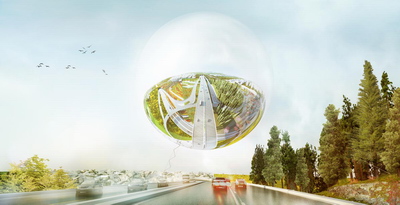 Project: Stockholmsporten Master Plan
Designer: BIG – Bjarke Ingels Group
Size: 580,000 m2
Location: Stockholm, Sweden
Website: www.big.dk
Renowned Danish practice Bjarke Ingels Group is apparently on a mission to with every project takes architecture as we know a step further, their master plan for Stockholm city's entryway might look like something out of a science fiction novel, but in facts it holds ground on very simple and possible explanations. A temperature difference besides three strategically placed cables and one structural truss will hold the sphere of the ground, while solar cells, temperature variations and perhaps in future even strength of wind will produce an astonishing amount of electricity in the sphere (powering over 200 houses). Placed over a traffic junction the photoreflective sphere in Hjustla on North of Stockholm will also serve as a new landmark.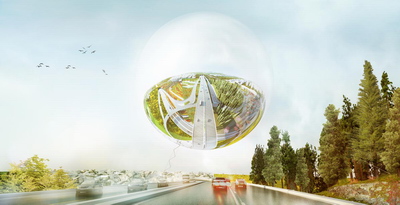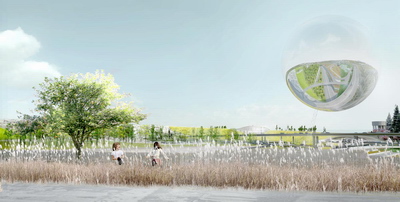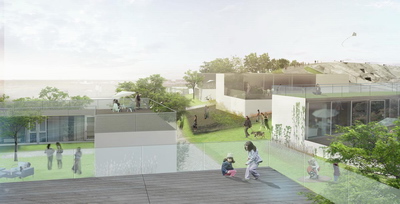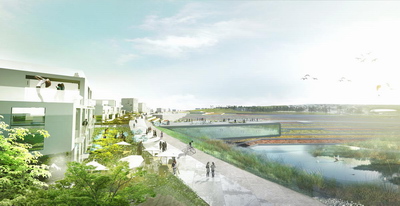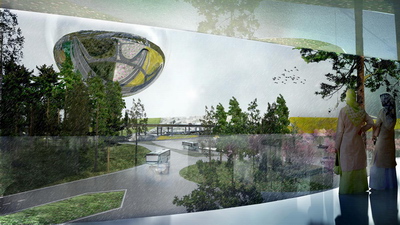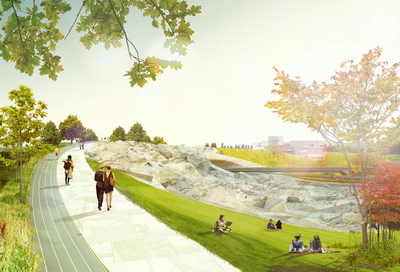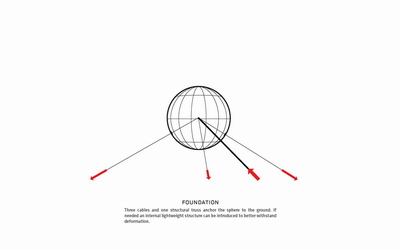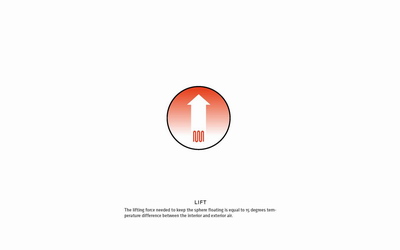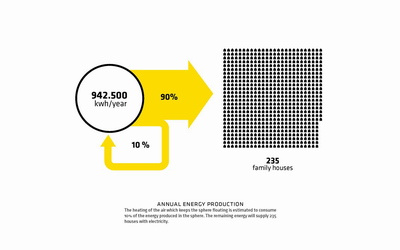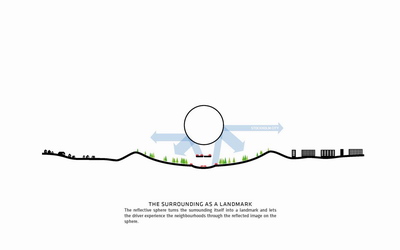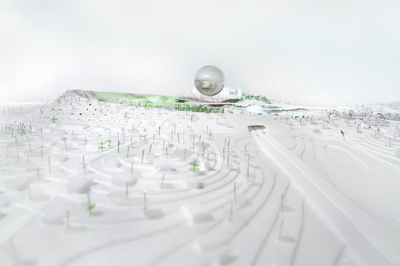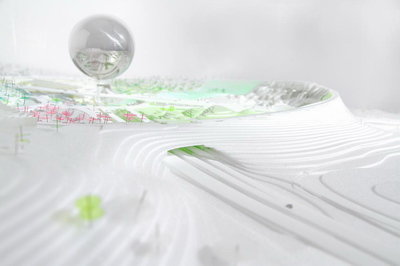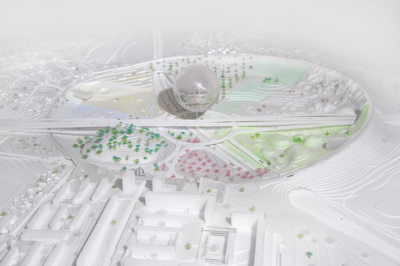 For additional images and info log on to BIG's official web page.