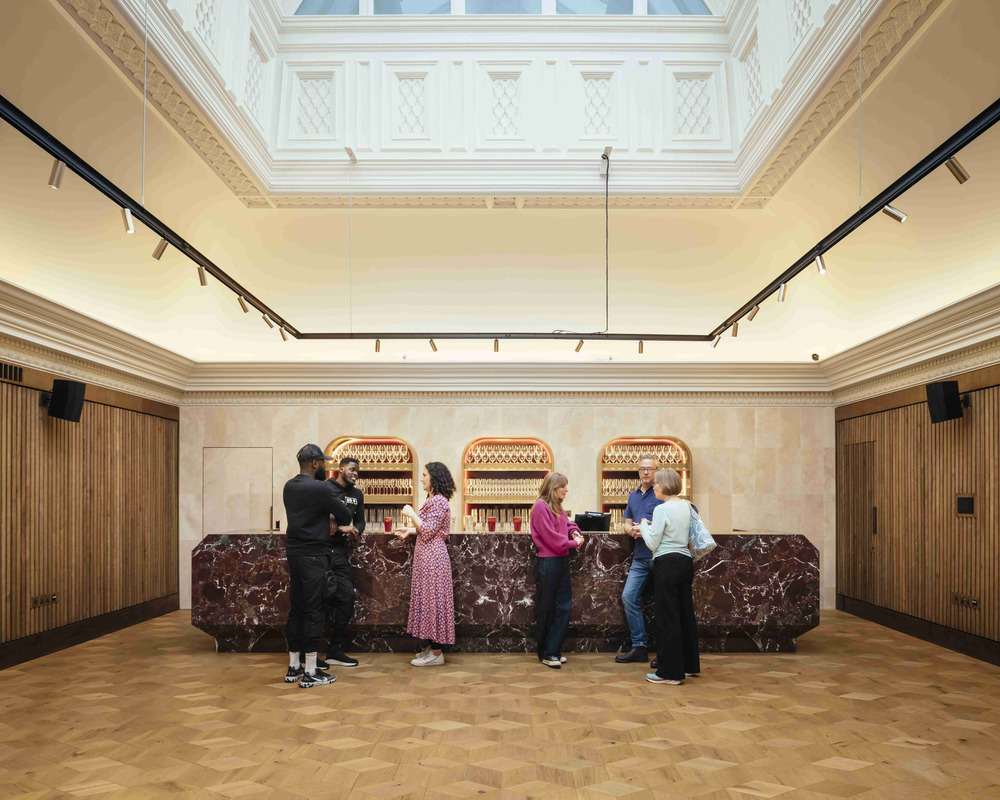 Benedetti Architects has recently revealed the extensive expansion and redesign of BAFTA's Grade II listed headquarters. The project aims to elevate the building's global recognition as the hub of excellence for motion picture arts in Film, Games, and Television. The design incorporates cutting-edge technology and cost-effective measures while maintaining a balance between the needs of members and public access. The project also focuses on generating revenue for the charity while ensuring its long-term social, environmental, and financial sustainability.
The building located at 195 Piccadilly has been serving as the charity's abode since 1974. It was originally constructed in 1883 as the Royal Institute of Painters in Water Colour, featuring a bust of JMW Turner on its façade. Interestingly, the building was erected after being spurned by the nearby Royal Academy. The limitations posed by the size, layout, and inadequate services of the building have significantly impeded BAFTA's ability to effectively execute its expanding charitable initiatives. Benedetti Architects were commissioned as the architects and interior designers for a new Crown Estate lease, which extends beyond their 100th anniversary. BAFTA, which operates without government subsidy, relies solely on donations and reserves for funding.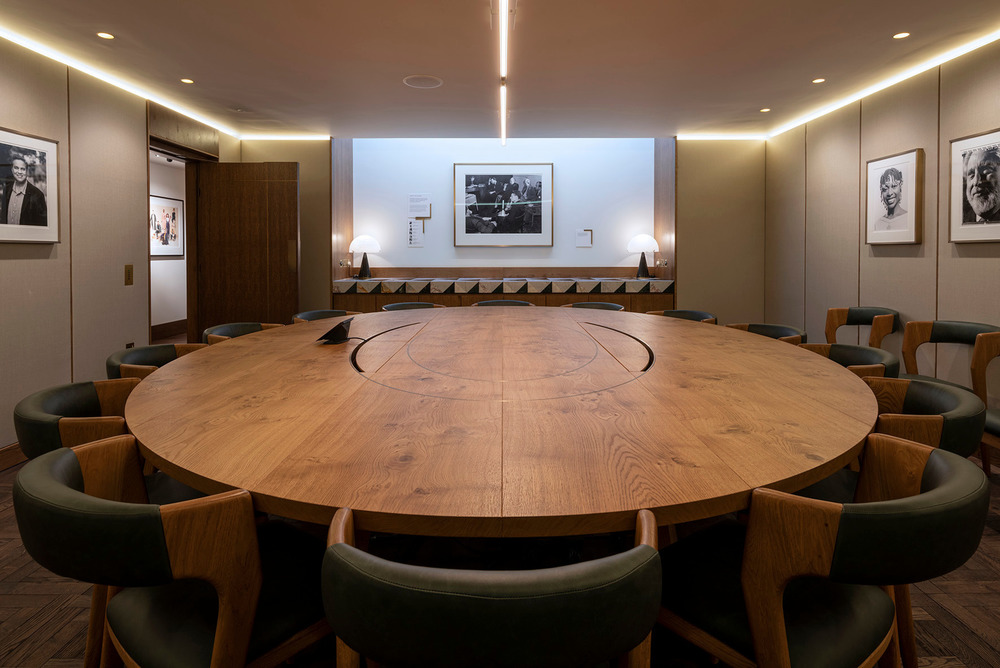 The listed building spanning over 2,050 square meters appeared to be worn out, unsuitable for its intended use, and incurred high operational and maintenance costs. Benedetti Architects' design is a masterful creation that encompasses 2,465m² of state-of-the-art spaces. The design is highly flexible, allowing for maximum adaptability to meet the needs of both the charity's educational work and its members' requirements for revenue generation. The focal point of the establishment is the Learning and New Talent level, which is integral to the organization's purpose. This level facilitates the encouragement, assistance, and education of a wide range of young artists in the fields of Film, Games, and TV.
The proposed design boasts a substantial increase in usable space, effectively doubling the capacity of the facility and adding additional WC's. The project also includes a complete overhaul of the infrastructure, with a focus on improving fire safety, energy performance, acoustics, thermal comfort, and overall usability. The interior design of BAFTA has been thoughtfully unified to highlight its unique character and celebrate its historic assets. Benedetti Architects' innovative approach to combining spaces, volumes, views, and movement creates a versatile space that can be adapted for both charitable and commercial purposes. The design also includes opportunities for theatrical reveals and special events, ensuring the long-term social and financial sustainability of the charity.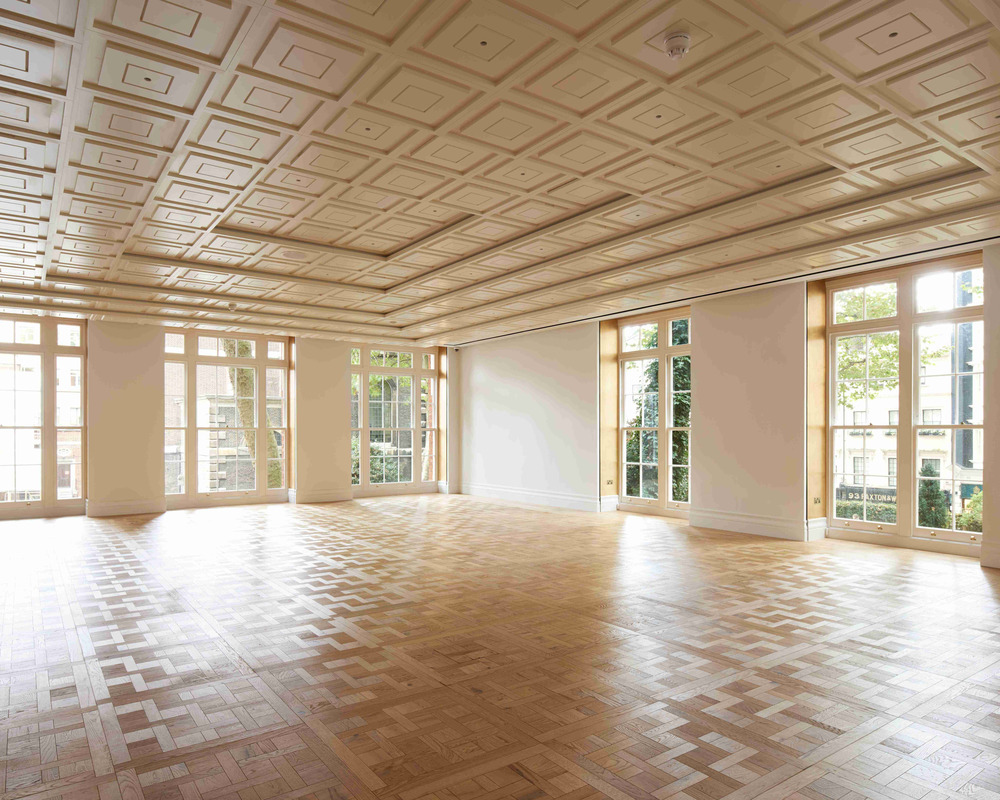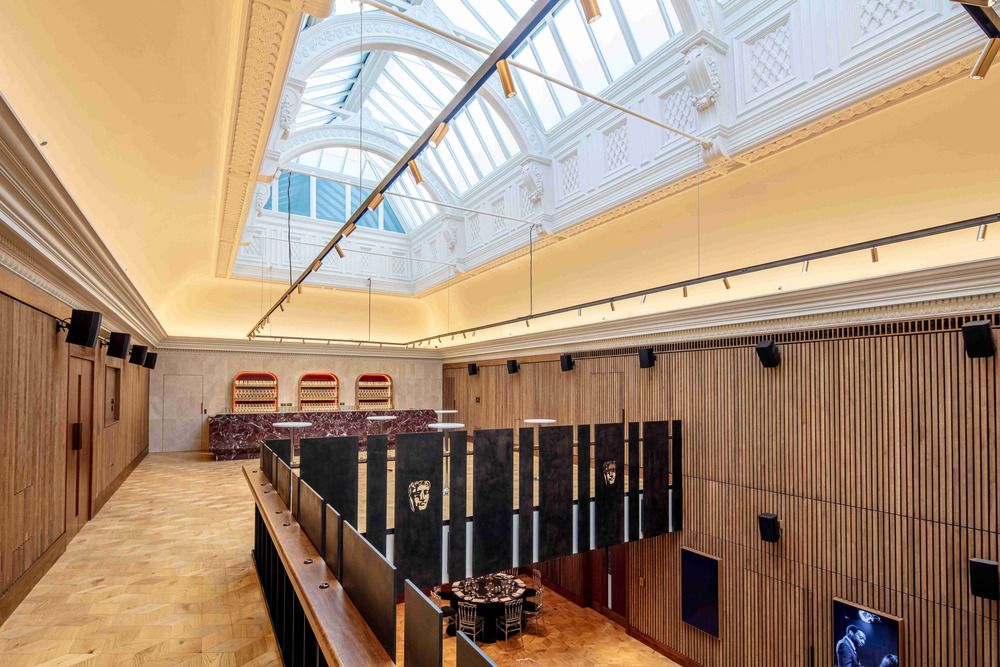 The design's most remarkable feature is the newly added top floor that reinstates and elevates two enormous 1883 Victorian rooflight areas and ornamental plasterwork, which had been obstructed for over four decades and deemed irretrievable. The newly added top floor boasts breathtaking views of St James's Church and garden, thanks to the innovative high-performance 'Eyrise' smart glazing that encloses the historic plasterwork/structures lifted 3m above. This marks the first use of 'Eyrise' smart glazing in the UK. Benedetti Architects has introduced a pioneering design element on the Learning/New-Talent floor, showcasing their innovative 3D-printed 'wearpure.tech' bar/screen. This unique feature serves to promote sustainability to younger visitors while also reducing airborne carbon.
EPC benchmark rating improved "G" to "B", with ±73% carbon reduction from ±155 to ±42 kg/CO2/m², thus saving ±292 tonnes of carbon/year.
This impressive project boasts a range of spaces, including a state-of-the-art 227-seat cinema/theatre with Dolby Atmos technology, making it one of the finest in the UK. Additionally, a new 41-seat cinema/theatre, banqueting hall, four kitchens, and multi-purpose event/exhibition spaces are included. Members can enjoy a bar/restaurant area, while a new skylit boardroom has been created using historic materials discovered during construction. The bespoke new table/chairs, judging/meeting rooms, staff welfare/offices, and new terraces overlooking Piccadilly and St. James's Churchyard complete this stunning development.
This project showcases a carefully curated selection of timeless, eco-friendly materials with distinct textures and exquisite craftsmanship. The bespoke detailing is elevated on each level, culminating in a grand finale on the top floor.
The design incorporates forward-thinking elements such as strong adaptability, practicality, and cost-effectiveness, which have contributed to the significant expansion of educational and skill-building initiatives. The platform has successfully engaged approximately 10 million learners annually through online channels, while equipping around 80,000 individuals each year with the necessary resources to pursue careers in film, gaming, and television. Additionally, the system provides personalized assistance to approximately 500 talented individuals each year.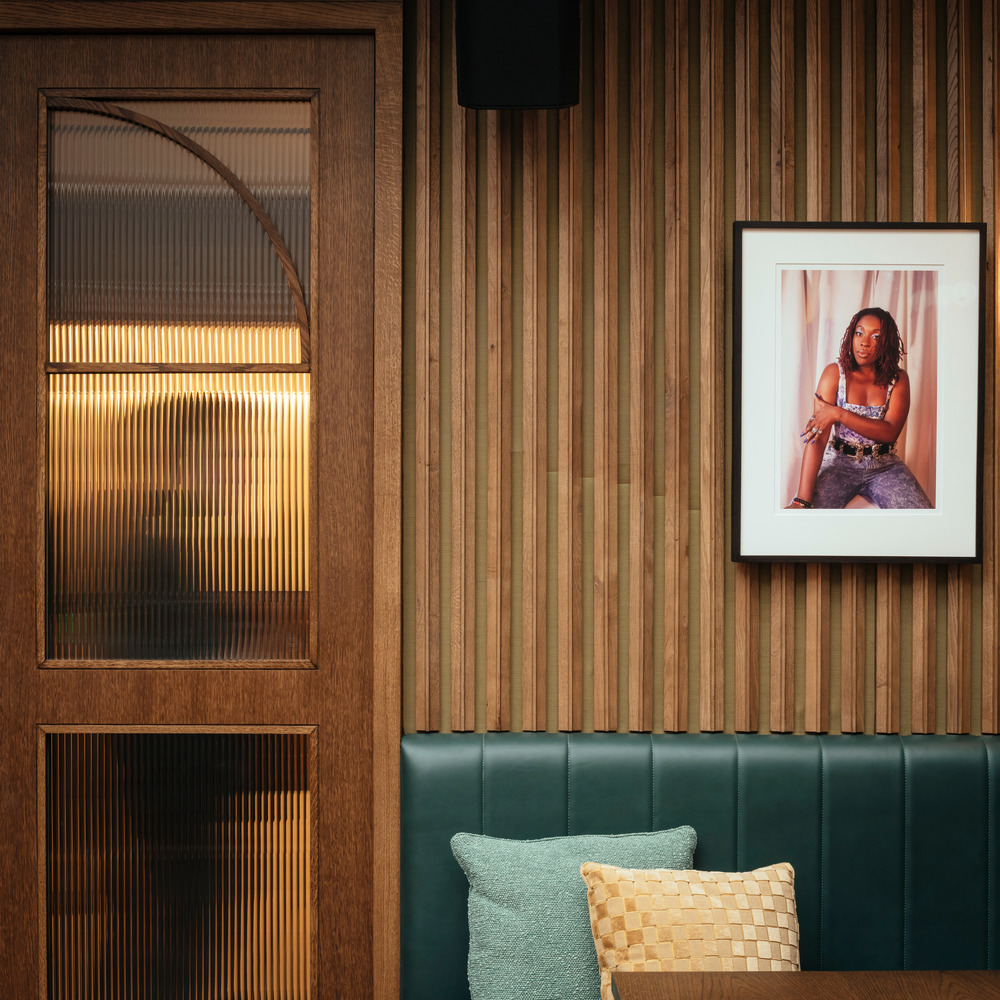 This impressive project was successfully executed through a highly collaborative approach with clients and consultants. The team also formed strategic partnerships with leading firms such as Dolby, Christie, Merck, Noumena, among others, to ensure innovative solutions were incorporated. Despite the challenges posed by the COVID-19 pandemic, the contractors were proactively engaged throughout the 2.5-year construction period. The project, valued at £25 million, was completed within the designated timeline and budgetary constraints. Commissioning and training took place in September 2022, with a public unveiling scheduled for January 2023.
The opening event was announced in BAFTA's press release, with the presence of HRH. The statement made by the Duke of Cambridge and President of BAFTA highlights the organization's dedication to providing equal opportunities for emerging talent across various industries such as film, games, and television. It is commendable to witness BAFTA's continued efforts towards nurturing young individuals from diverse backgrounds and helping them establish successful careers in their respective fields. The revitalization of 195 Piccadilly has resulted in the creation of exceptional educational facilities, guaranteeing that forthcoming cohorts will have access to the necessary resources to flourish.
Project information
• Location – 195 Piccadilly, London, W1J 9LN
• Client – BAFTA (British Academy of Film and Television Arts)
• Architect & Interior Design – Benedetti Architects
• Structural Engineers – Price & Myers
• Contractor – Knight Harwood
• Services Engineer – Harley Haddow
• Project Manager and QS – Jackson Coles
• Client Project Manager – Equals Consulting
• Planning Consultant – DP9
• Lighting Designer – LAPD
• AV Consultant – Charcoalblue
• Acoustic Consultant – Sandy Brown
• Heritage Consultant – Alan Baxter Heritage
• Approved Inspector – Sweco
• Fire Engineer – BWC Fire
• Project sector – Cultural
• Budget – £33,000,000
• Project completion date – January 2022
Find more projects by Benedetti Architects: benedettiarchitects.com