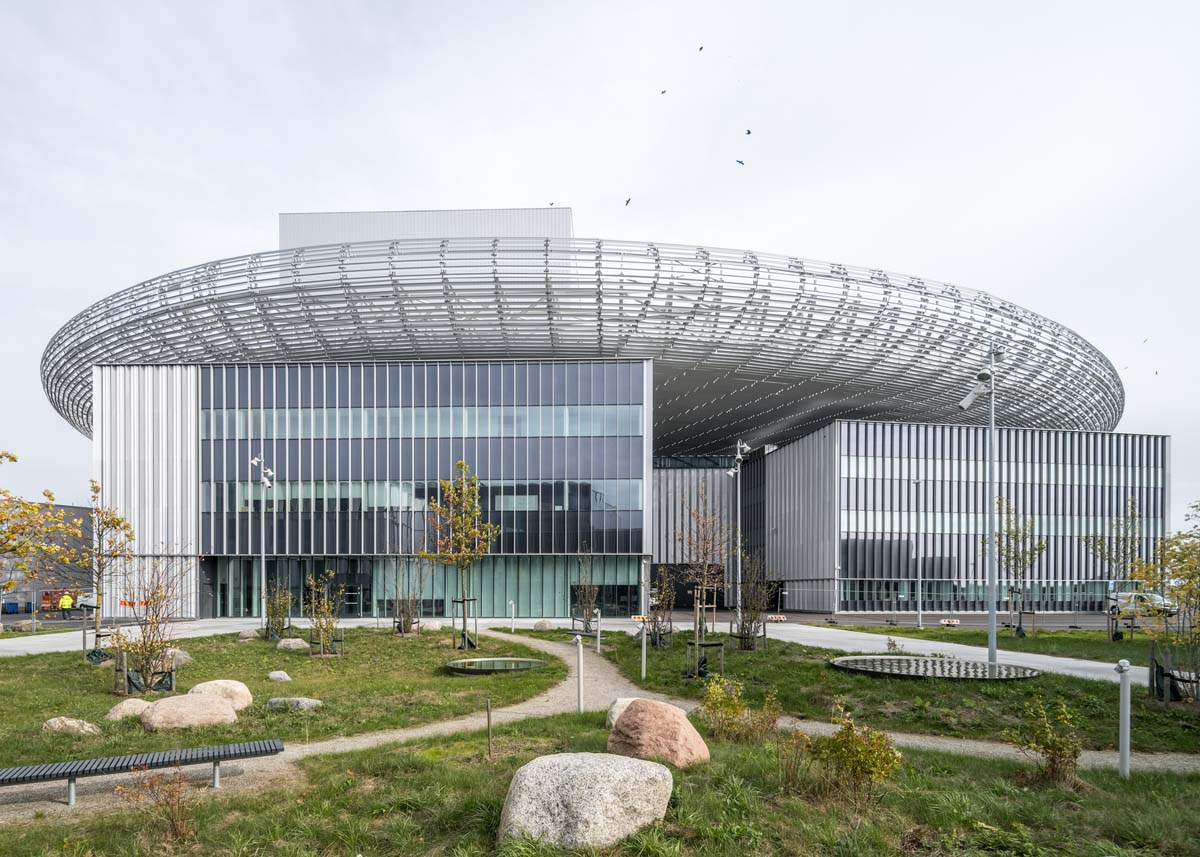 Groundbreaking scientific achievements are expected from the European Spallation Source (ESS) in Lund, a facility poised to become the world's most advanced neutron source. The 120,000 m2 research campus, a collaboration between renowned design firms Henning Larsen, Cobe, and SLA, is set to bolster advancements in material science, chemistry, biology, and physics.
The ESS will home the world's most potent accelerator-based neutron source. These neutrons, produced through a unique process called spallation, will grant scientists unparalleled views into the atomic and molecular structures of materials. Such insights will be instrumental in tackling society's most critical challenges related to new materials, energy, health, and environmental conservation.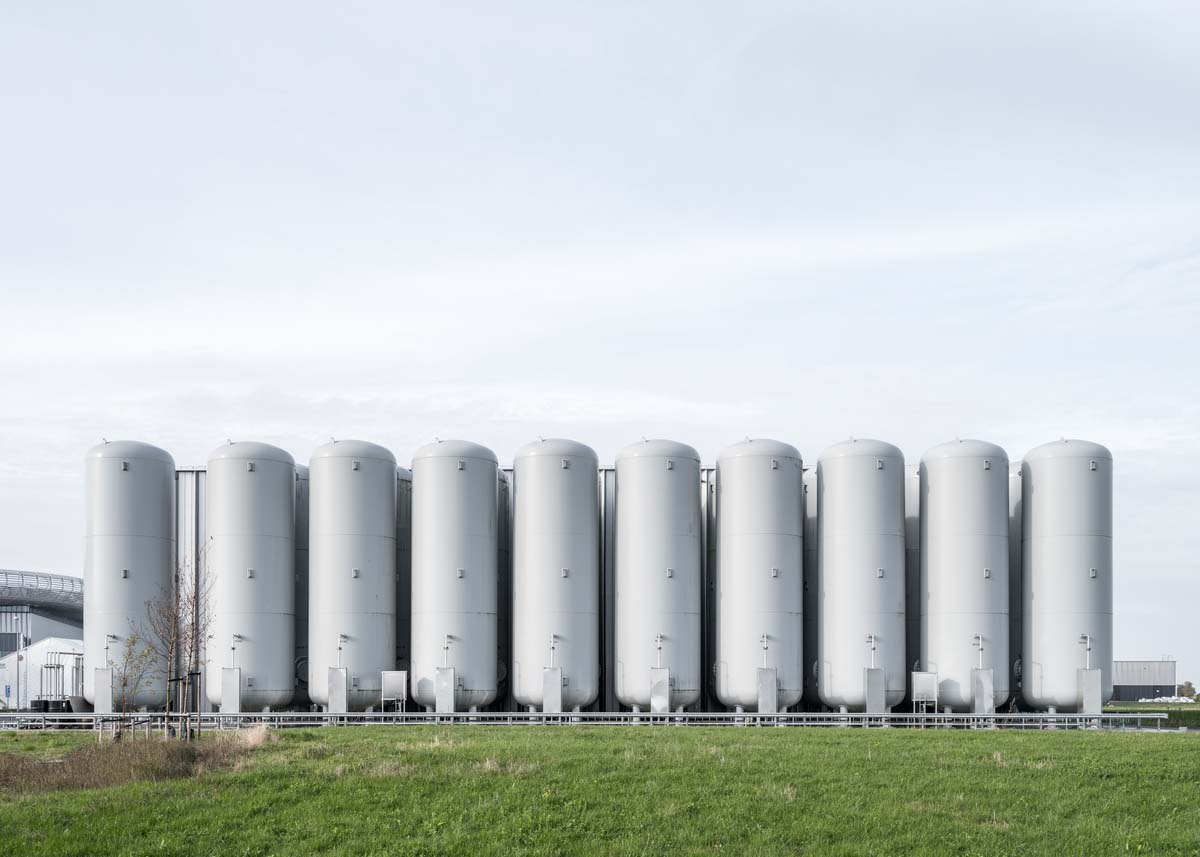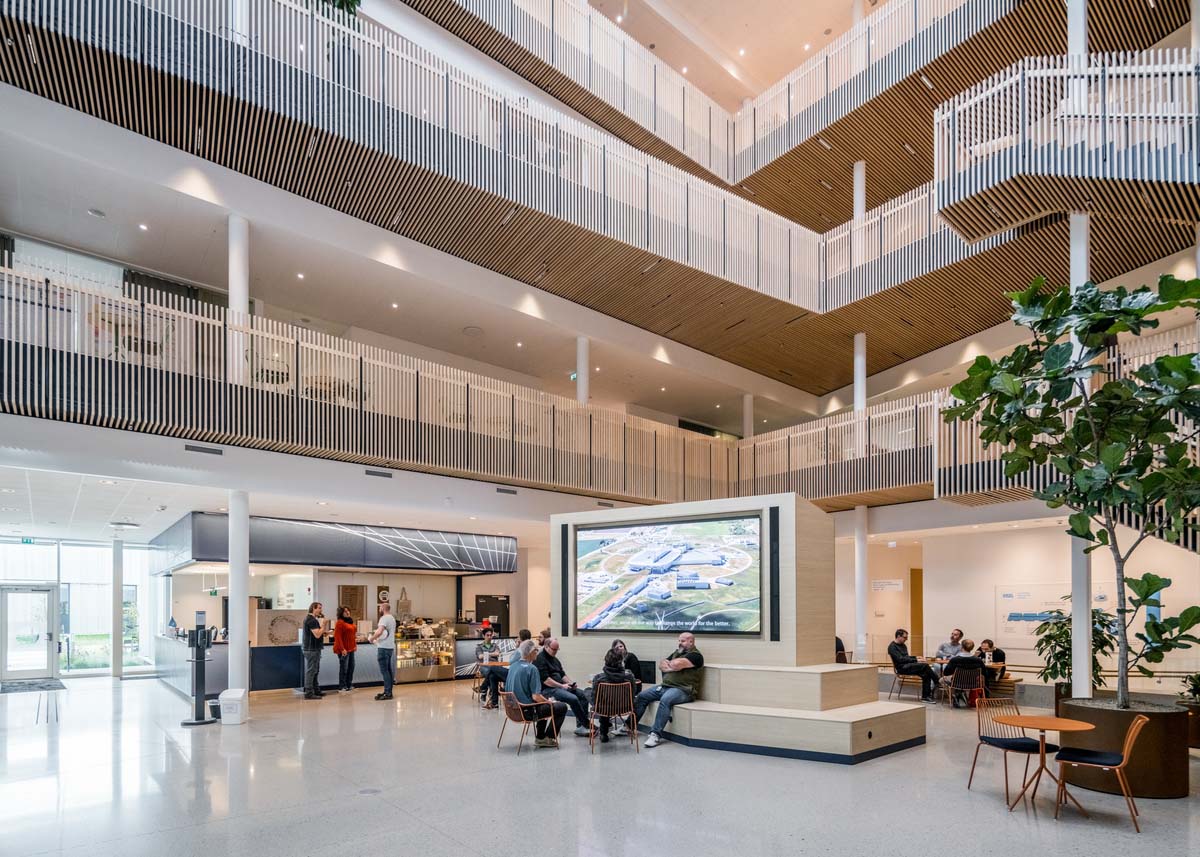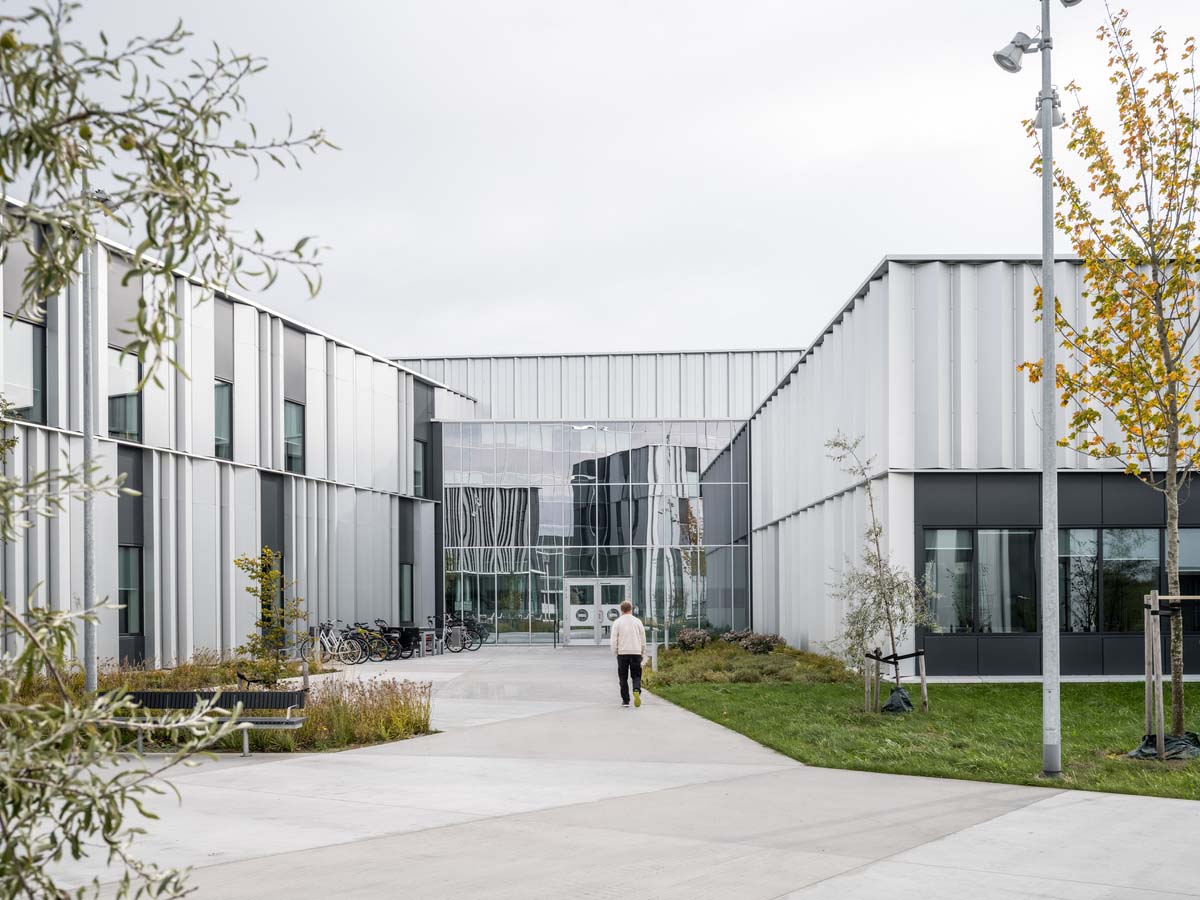 Central to the spallation process is a 600m long proton accelerator, encapsulated below ground, shielded by the landscape. Above it lies the klystron gallery, discreetly blending with the Swedish environment. The accelerator will be the nucleus of the research facility, channeling the activity and organization throughout the campus.
The layout of the campus mirrors the spallation process itself. Henning Larsen, Cobe, and SLA have innovatively intertwined design with scientific principle. Their vision encompasses a village-esque setting for an international community of scientists. Diverse spaces cater to these brilliant minds, promoting informal meet-ups, knowledge sharing, and fostering a unique sense of camaraderie.
Ensuring security without compromising aesthetics, the facility showcases a nature-centric 'fenceless' landscape. Designed sunken 'ha-ha' fences and diversified vegetation preserve the facility's openness, offering an inviting ambiance.
A floating circular roof, reminiscent of the tungsten wheel vital to the spallation process, crowns the target hall. This architectural marvel is not only lightweight but is also designed to endure Sweden's heavy snowfalls.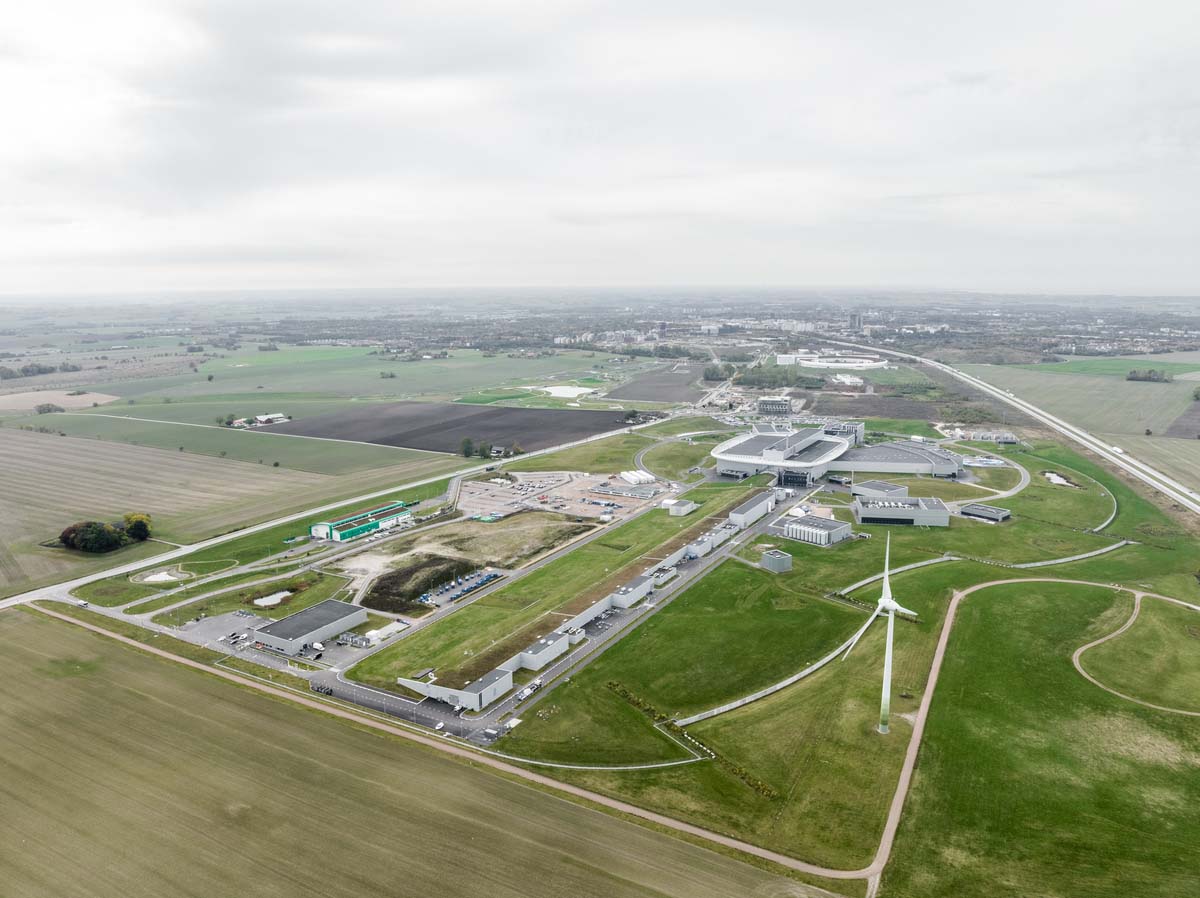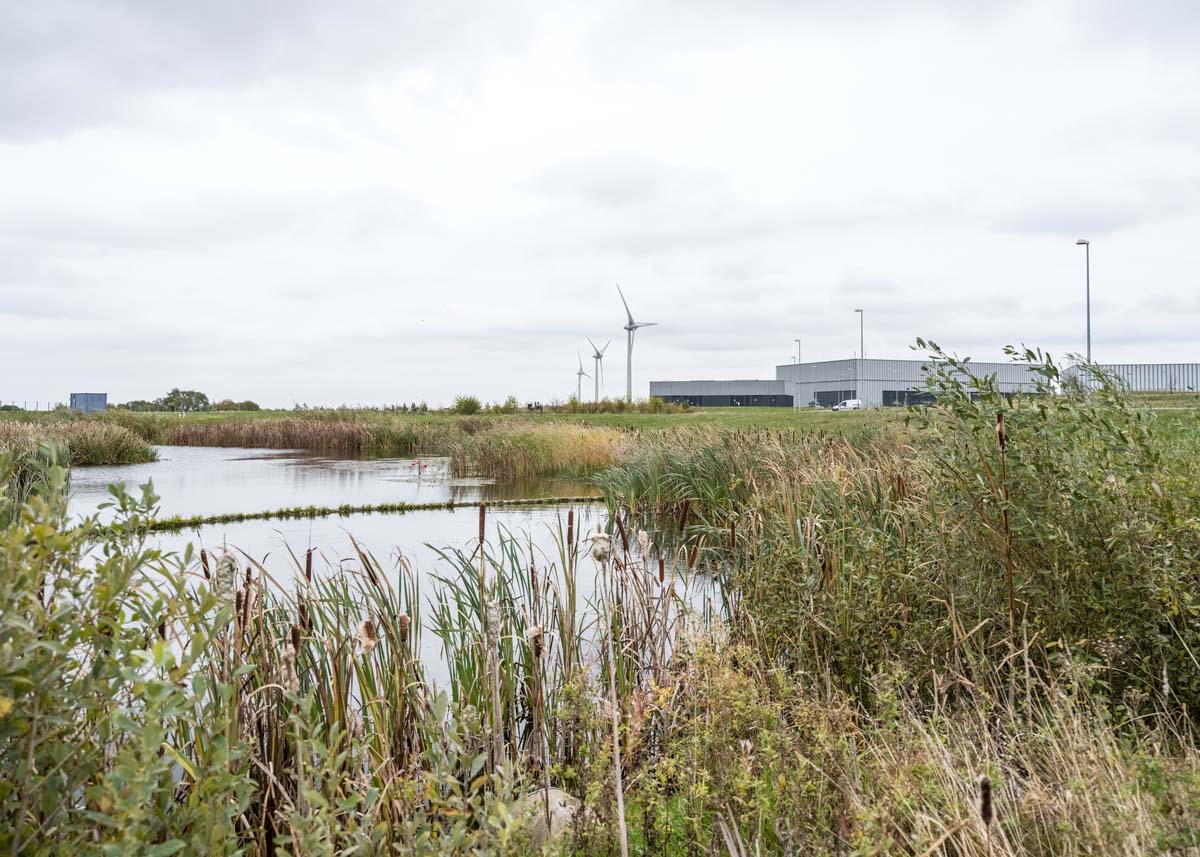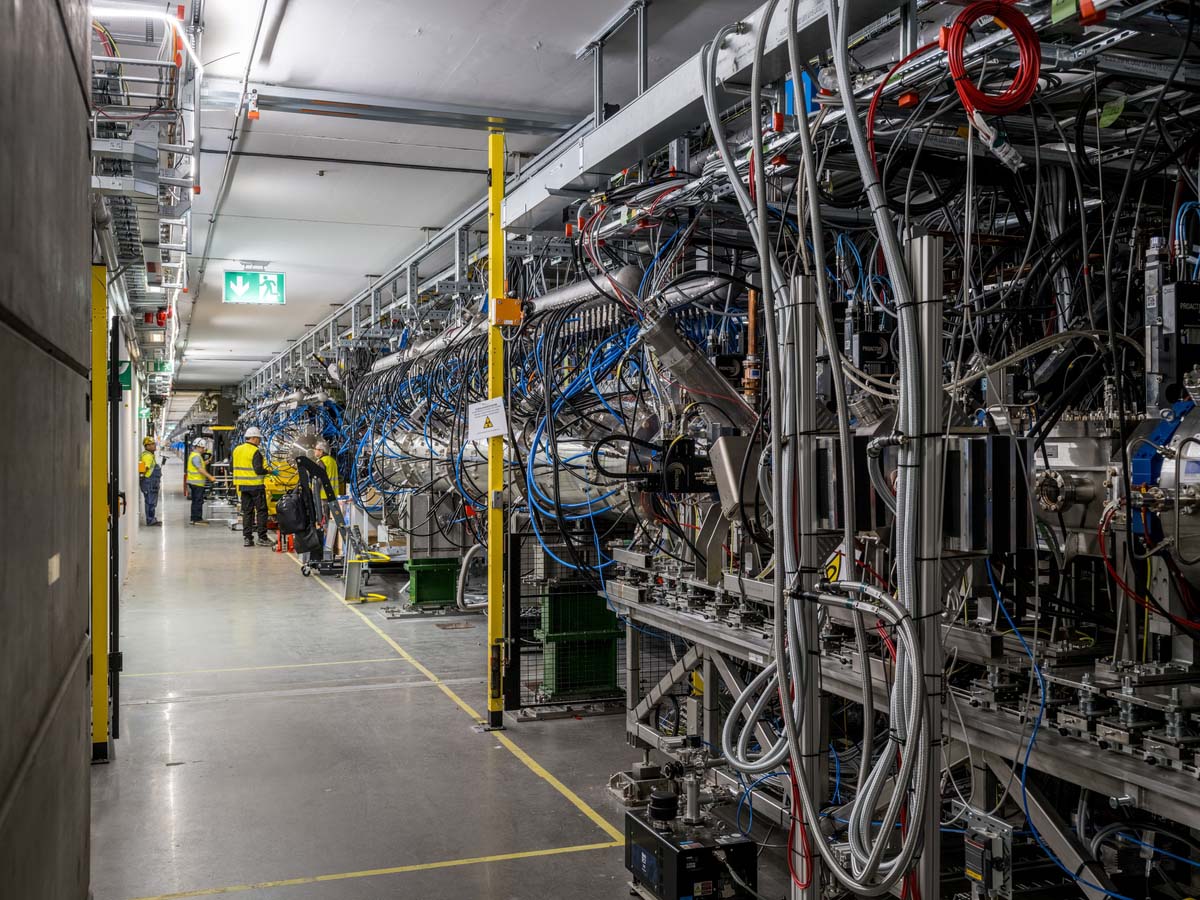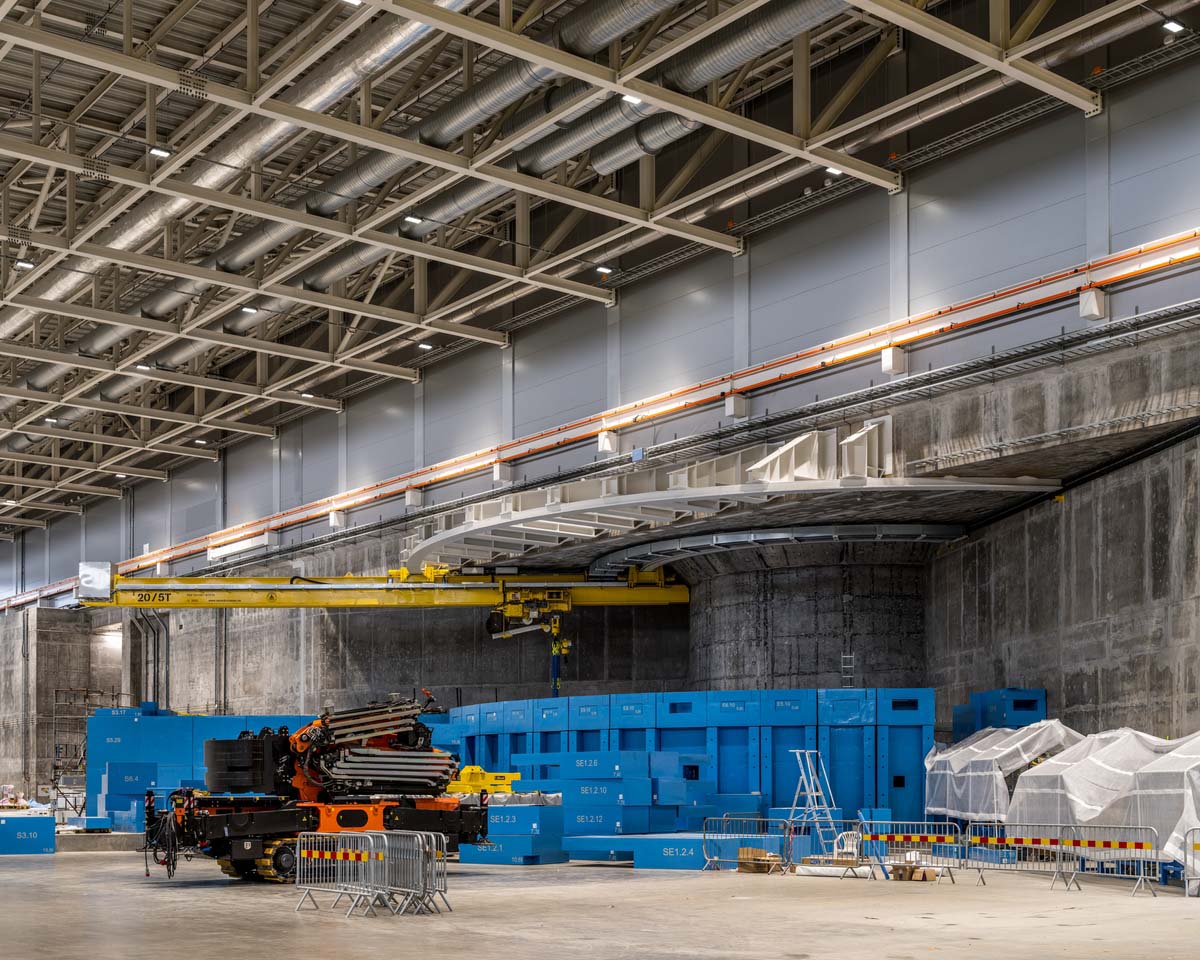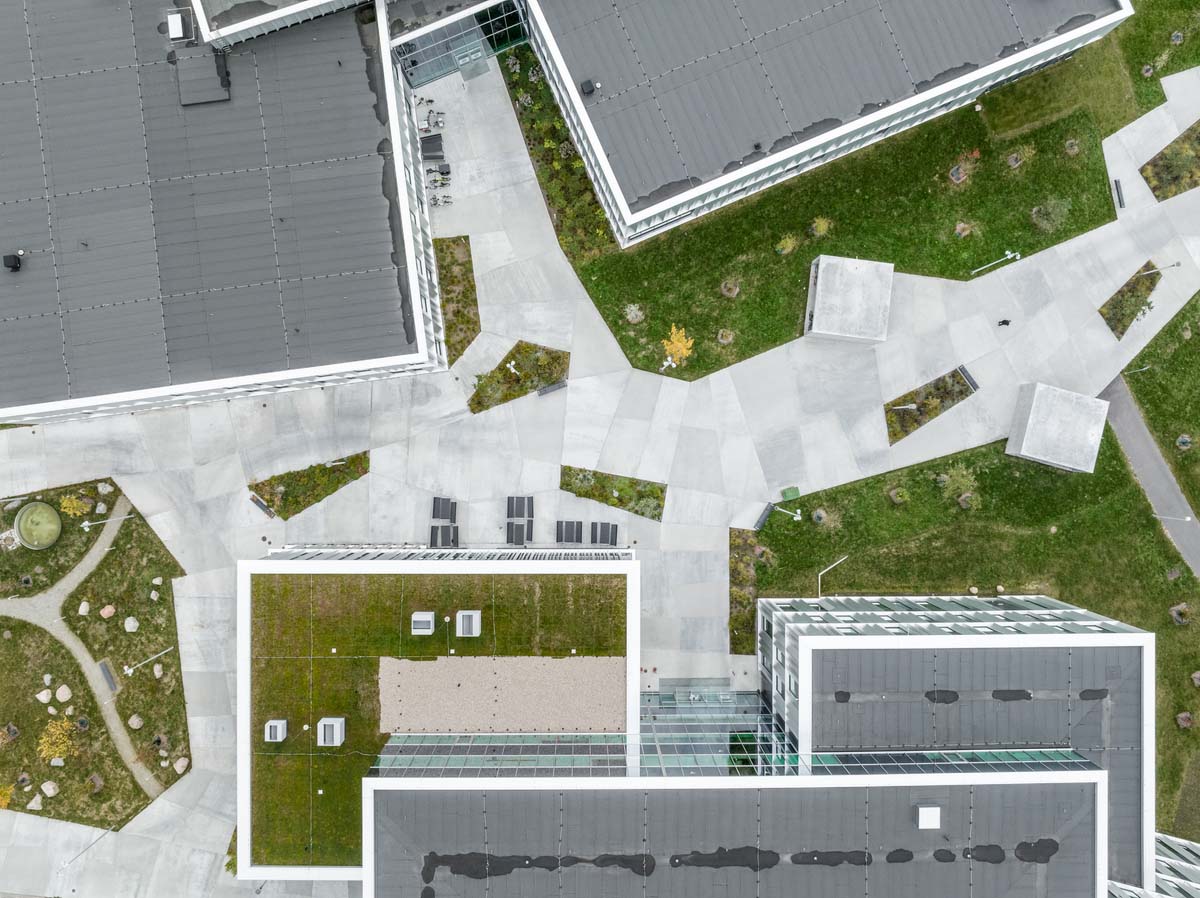 Each structure within the ESS campus symbolizes the essence of land-art-objects. The exteriors, ranging from industrial to refined, echo their purposes, with interiors varying from particle housing to communal spaces.
The ESS is set to usher in a new age of scientific discovery across multiple disciplines. The facility is currently under construction, with initial experiments slated for 2025/2026 and full operational capability by 2027.
Jakob Strømann-Andersen of Henning Larsen remarks on the holistic approach taken in the design, emphasizing the integration of people, nature, and science. "The European Spallation Source will drive advanced scientific inquiries… with a significant priority on enhancing the scientists' experiences," he said.
Dan Stubbergaard of Cobe highlights the facility's significance to the Øresund Region. Contrary to the often introverted nature of research institutions, ESS stands out as an extroverted, vibrant research environment, bridging the gap between the scientific community and the public.
Mette Skjold of SLA sheds light on their landscape vision. "Our goal has been to merge security with landscape virtues," she said. Skjold emphasized the evolving nature-centric landscape that would enhance ESS's land-art character with each passing year.
The ESS, through its exceptional design and pioneering scientific capabilities, promises not only advancements in material research but also a blueprint for future research institutions worldwide.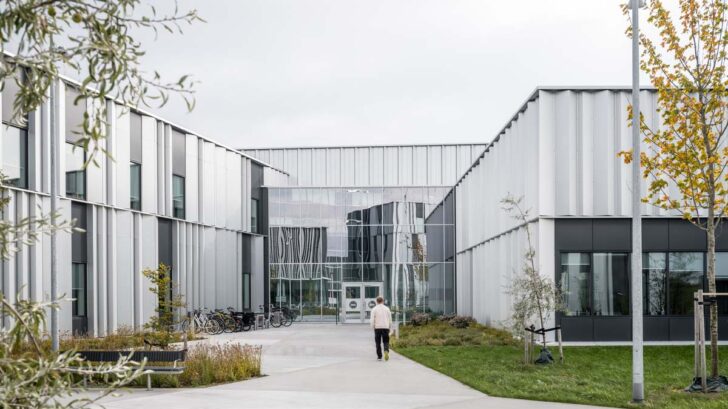 Project information
Architects: Cobe, Henning Larsen, SLA Architects
Location: Lund, Sweden
Area:100000.0 m2
Find more projects by Henning Larsen Architects: henninglarsen.com