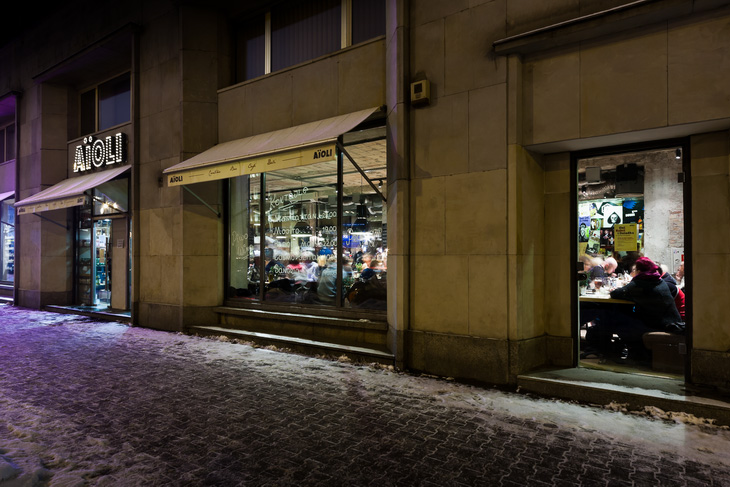 A+D Retail Store Design practice creatives share with us their recent project for the AïOLI Cantine Bar Café Deli. According to the architects AïOLI Cantine Bar Café Deli is the best place in Warsaw, for meetings, food and fun but also quite a fashionable destination as well.
For more images and architects' description continue after the jump:
From the Architects:
The best place in Warsaw – for meetings, food, fun.

The idea is based primarily on the zones: Daytime area / Evening area / Night area

In addition, local combines a variety of functions: bar, bistro, deli, restaurant, meeting / work, club. All is combined in coherent concept. Each zone energizes the environment, enlivens each part of the place at specified time of day. The activity is transferred with the movement of the sun.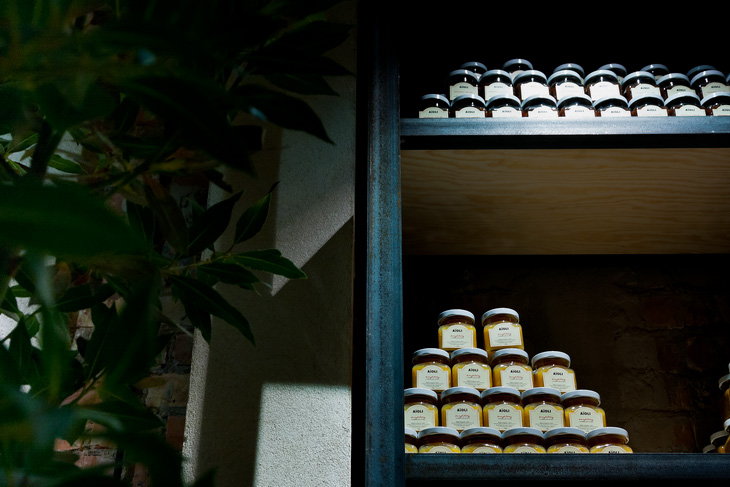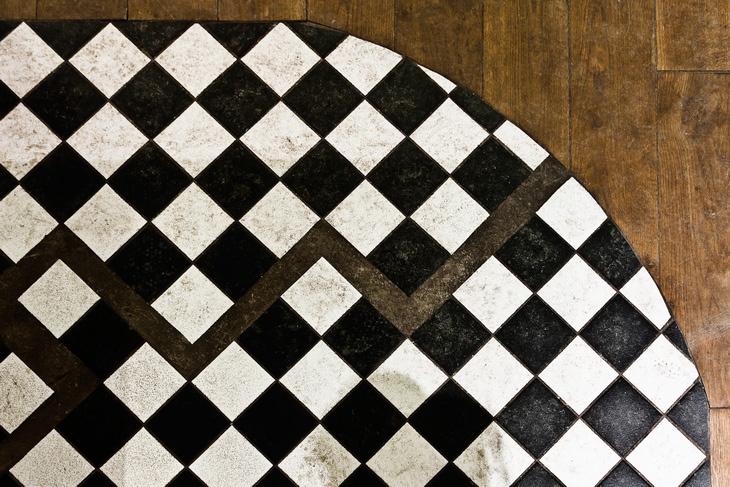 We start the day with breakfast in the bistro area, with a view to the bustling Swietokrzyska street. The smell of baked bread mixes with the aroma of freshly grinded ground coffee. Bistro area is excellent for fast espresso before work, and to celebrate a slow breakfast.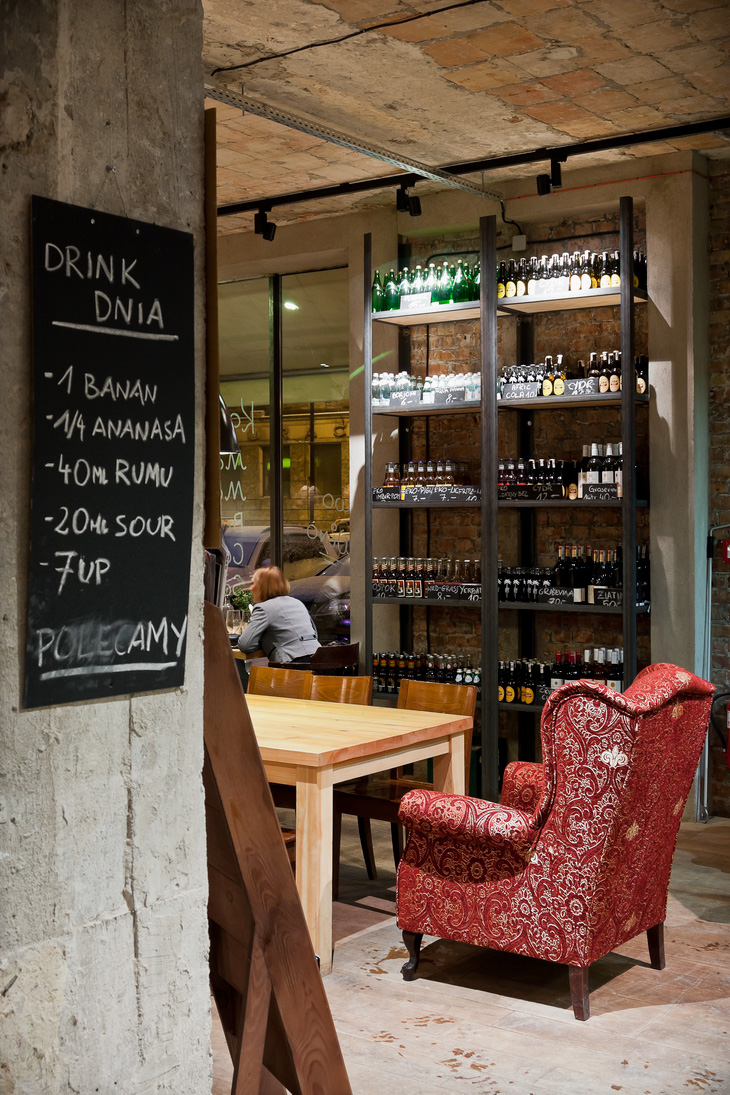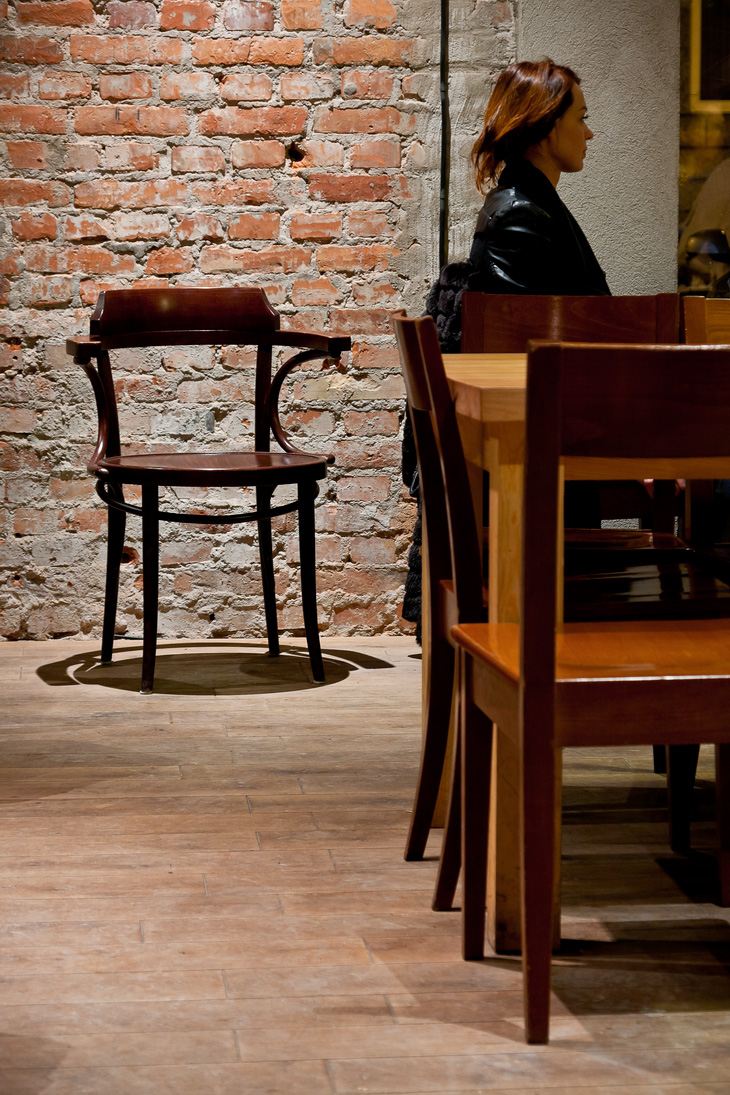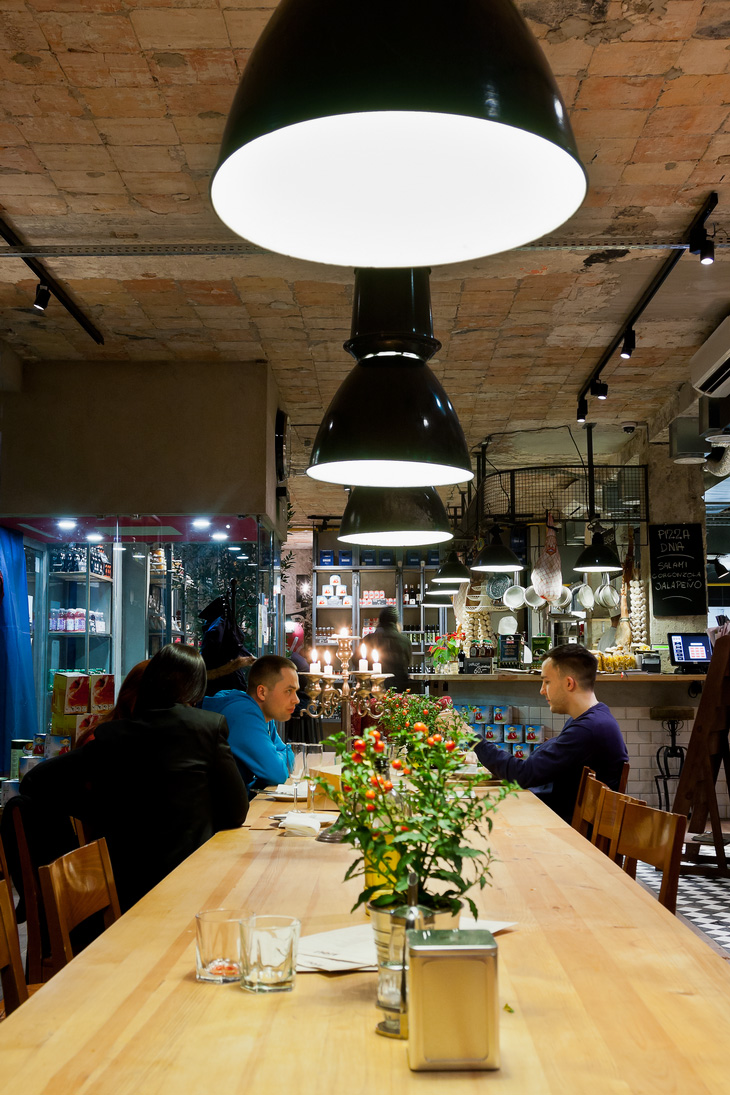 Daytime area is dominated by 6.5×1.0m "social table" – probably the largest in the capital. Here conversations and companionships mix. Here you can spend time with your friends, family. For those who prefer more privacy, there are a number of smaller 2-3 person tables.Daytime area ends with comfortable, wide couch with a good view to the whole Aioli and outside.

Before noon we drop by for a snack, sandwich, baguette, and we go out to do things.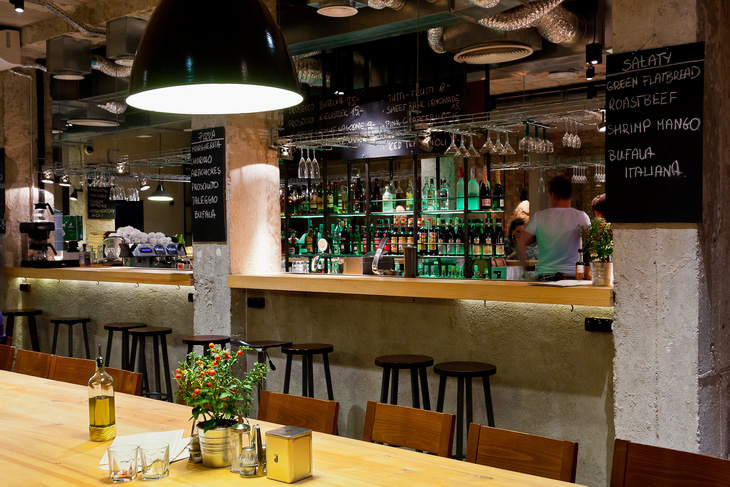 Lunch? – Local tempts with aromas and sophisticated tastes. Open shopwindow invites passers-by showing the interior of the premises. Inside there are colors, lights, various viewpoints and movement. It`s hard to miss the place, it's easy to find something inviting to stay in Aioli. On shelves there are various jars of preserves and juices (branded Aioli) stacked together with deli, pasta, wines, vinegars, oils, breads. Delicatessen distributed to different places (shown on shelves, bar tops) encourage to continue kitchen adventures Aioli style at home. All products are carefully selected and for sale.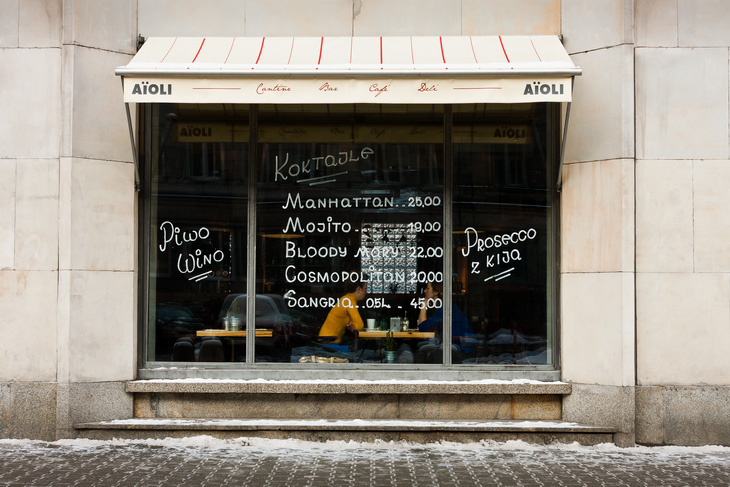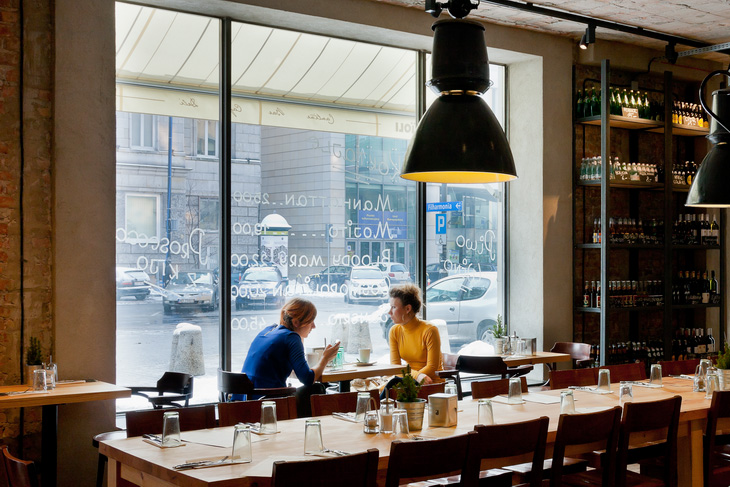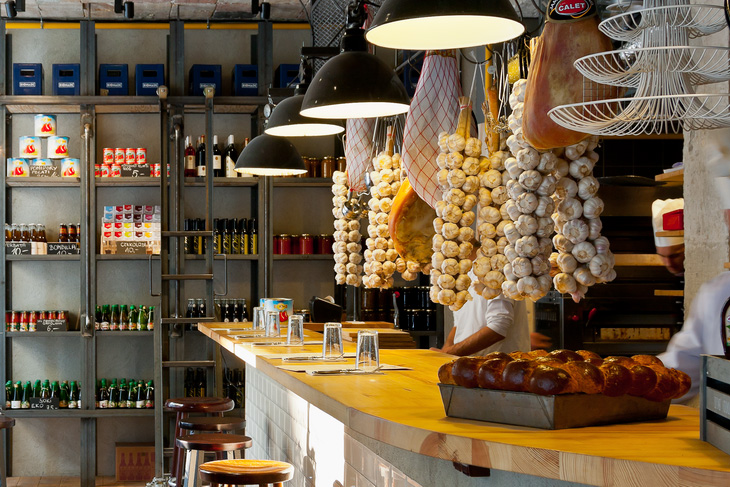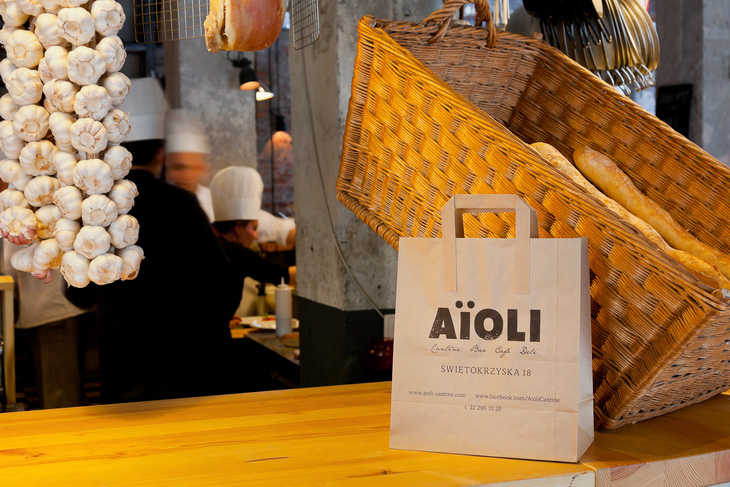 Afternoon comes – siesta? Appetizers are very temping.

Evening zone is perfect – you can stay in the depths of the area, at high tables to observe movement on Swietokrzyska Street through colorful pattern of bottles behind the bar. Perfect place for after work meeting.

Late in the evening life moves to the bar zone, where conversations are mixed with music, drinks and snacks to sustain the taste experiences until morning comes.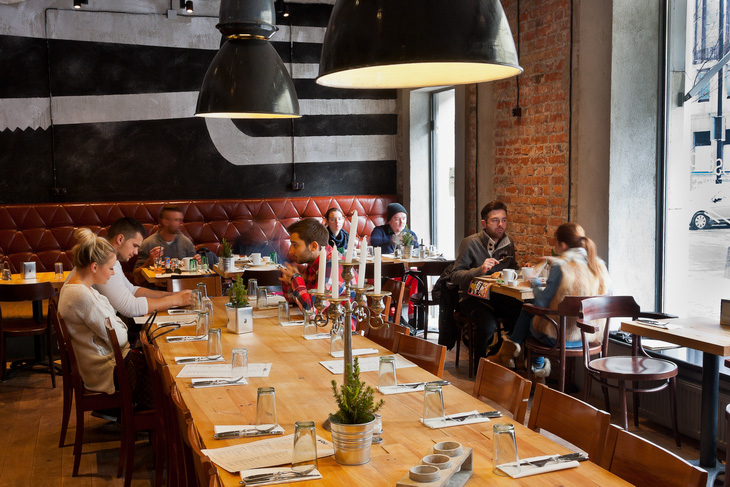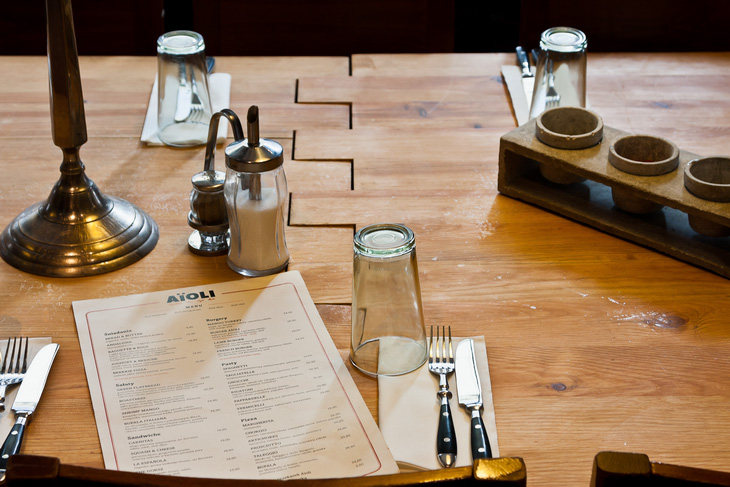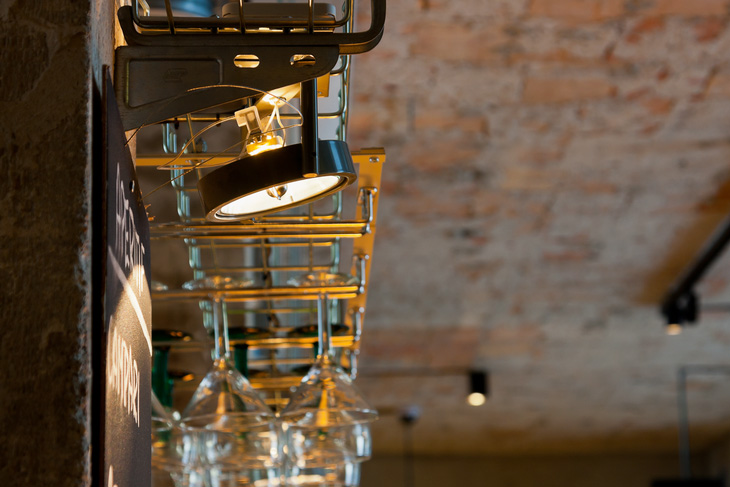 Bar visible from the street tempts passers-by…

And so every day – different meals, various drinks – by chef`s or manager`s taste, on guests request. Chefs talk to customers, waiters talk to their friends, DJ plays music. Place loaded all the time, loud, energetic and positive. Each element of the concept is consistent and stays true to its function – no decorative items used. Clothing, decor, music, dishware, menu, wine list, drinks list, etc. – all figured out.

Our project. The most fashionable place in Warsaw.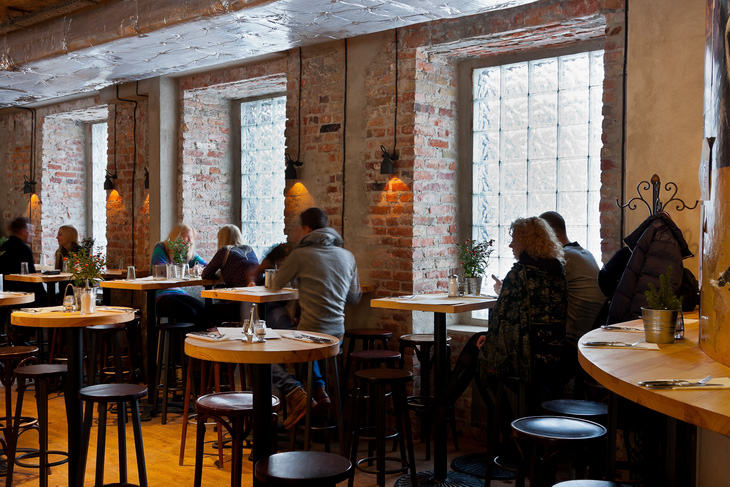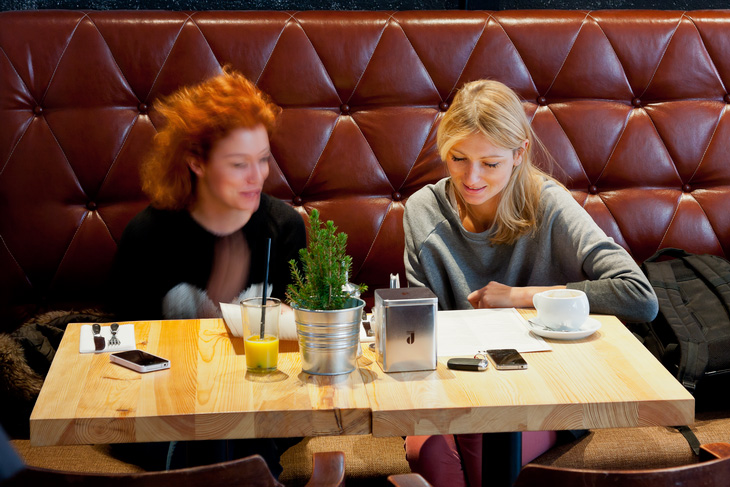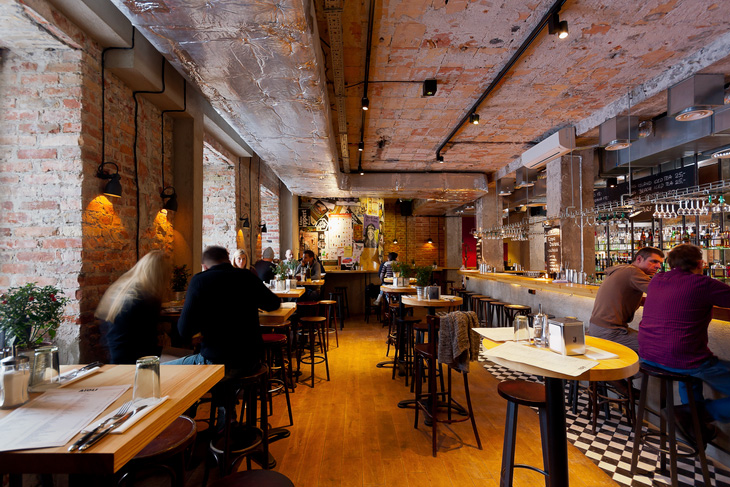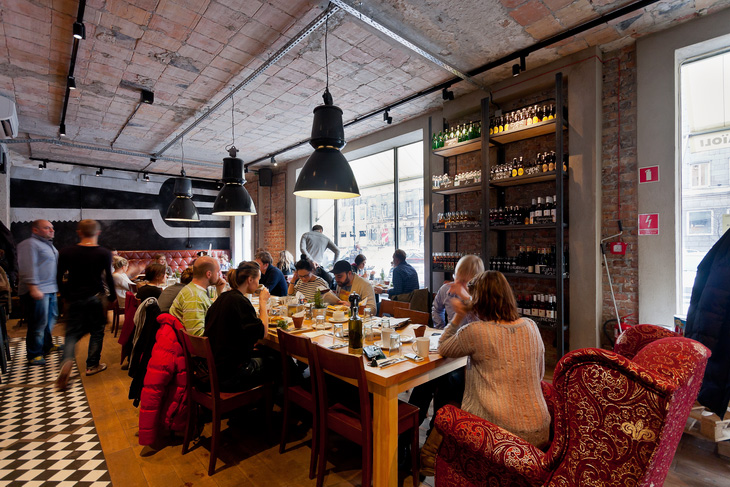 Special thanks to Marta Lew (leading architect, A + D), for Michał (steel works), Rafał (construction works) and especially for Marcin (concept author, owner) for confidence in A + D and for inspiring cooperation.
Project: AïOLI Cantine Bar Café Deli
Designed by A+D Retail Store Design
Photography: Sławomir Zieliński
Location: Warsaw, Poland
Website: www.aplusd.pl