A homebound year has made many of us realize just how important our homes are. Today, home is not only where the heart is, it's where everything is — from working, to schooling, exercising, shopping, dining, and even socialising.
We are rethinking our home designs, finding ways to liven up our rooms. Our bedrooms being the most private space of the house deserve our utmost attention. However, it's not always easy to create a well-appointed bedroom.
Your bedroom should be a space that mirrors your personality. This is your personal getaway – your space to retreat for reading, relaxing, recharging and reflecting on the day. Channelize your design sensibility and spruce up your bedroom décor to create a calm, inviting and dreamy sanctuary. But bigger and bolder doesn't always pay off.
We've outlined some common decorating mistakes people make while designing bedrooms. Read on to know what you should avoid while designing your ideal bedroom.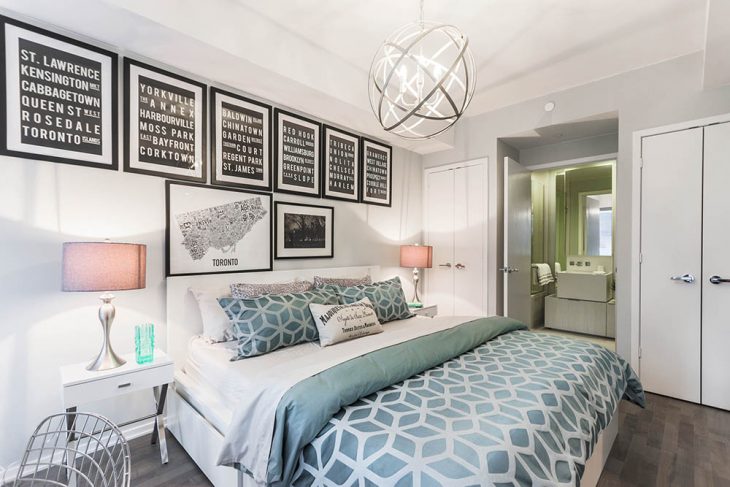 Too Loud for Comfort
Avoid using intense colours like reds, yellows or oranges in a bedroom. While these colours can make your bedroom look bold and dramatic, but they'll keep you awake instead of relaxing you to sleep. Go for grey or blue shades or neutral tones to create a relaxing and peaceful bedroom space.
Symmetry and Balance
It's important to create a sense of balance in a bedroom. The traditional 'two side tables with a bed in the middle' layout is a faulty design. This arrangement of placing all furniture against one wall makes the room feel lopsided. The opposite side is left vacant, empty and to an extent, redundant. Balance it out with some additional furniture like a reading nook, seating area or a mirror. Another good idea is to add elements to the other wall – a large plant, dresser or chair – to provide the needed balance in the room.
Wrong Sized Bed
A king sized bed placed in a small bedroom can make the room look even smaller. It not only diminishes walking space, but also becomes a jarring centre piece of the room. Invest in a bed that's appropriate in size to the dimensions of your bedroom.
Most importantly, make sure you're sleeping on a comfortable bed. After all, what is a bedroom for if you can't enjoy restful, uninterrupted sleep?
No Privacy
Uncovered windows are not a great idea for a place as private as the bedroom. Use blinds, or window treatments to ensure your privacy is intact. There are numerous window designs that you consider upgrading to.
Just a Sleeping Space not a Relaxing Space
A common mistake people do while decorating other spaces is that the bedroom ends up being just a place to sleep, and store clothes. However, an ideal bedroom should be the perfect place for relaxation – your peaceful retreat. Add a reading nook, a day bed or a reading corner to make sure you look forward to relaxing there. Create a calm, cosy feel to the room. Infuse your personality into your bedroom by adding textures, fabrics, artwork, keepsakes or plants.
Excess Accessories
Often, in our zest to decorate our bedrooms with books, photos, wall art and souvenirs, we tend to overdo, and end up cluttering the room, including any headspace. Accessorize sparingly to give the room a spacious and stylish look.
Full-on-Bright Lights
Sometimes bedrooms are fitted with glaring ultra-bright lights or too dim lights. Use softer light lamps, add bedside and standing lamps to balance the lighting effect around the room. Make sure the style of your bedroom light fixtures conform to the mood conveyed through lighting.
Get the help you need for your dream home at Billys Beds – Australia's leading makers of custom beds.