i29 interior architects designed the new lobby, meeting area and restaurant for BKR, the Dutch national credit registration center. Dutch citizens visit the center to see their record in relation to mortgages, loans and debts. Our aim was to create a new interior identity that radiates professionalism, accuracy and transparency.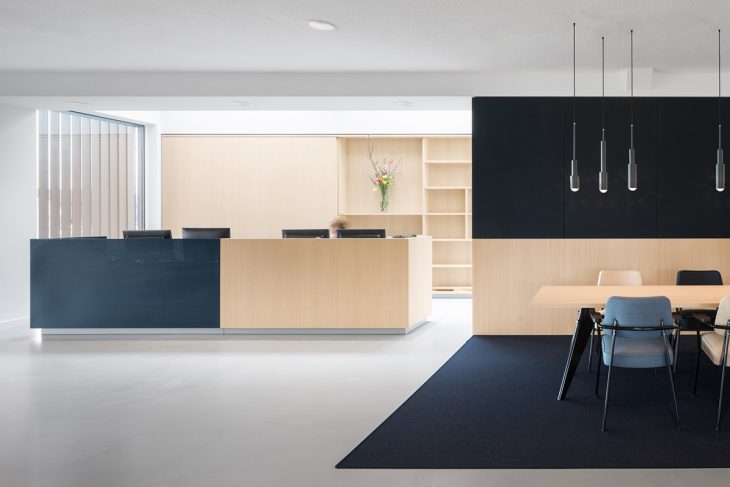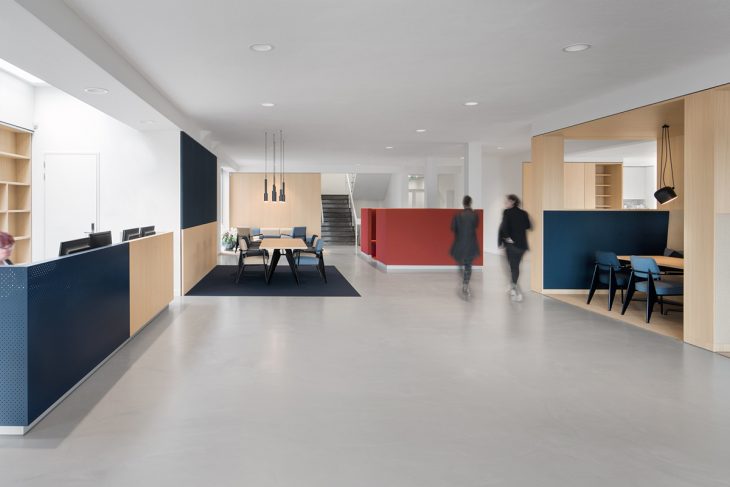 An open landscape where employees can meet with visitors and talk about precair financial subjects ask for many private areas in the design and superb acoustics. A serie of acoustic meeting booths are made from soft beige fabrics and wood, with some strong colored surfaces as a contrasting element.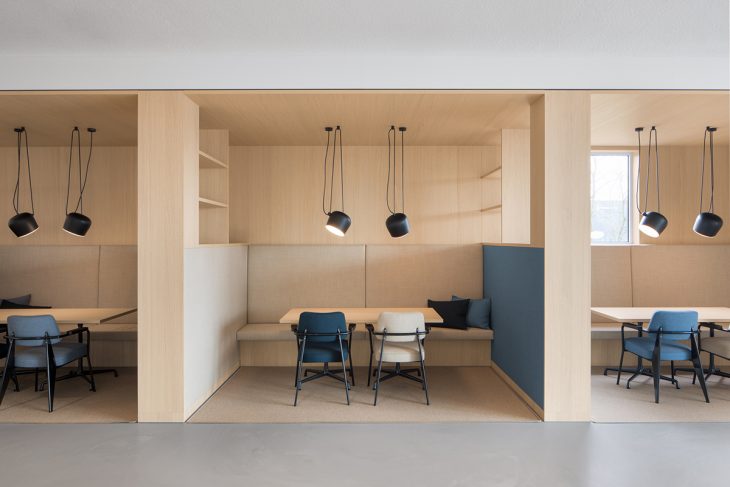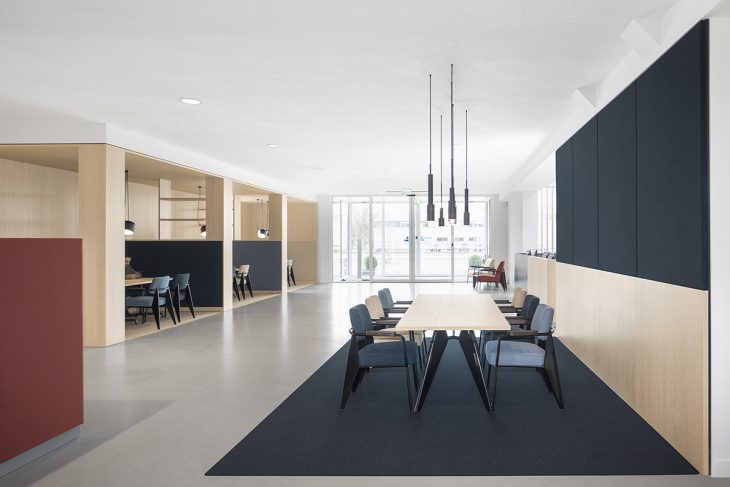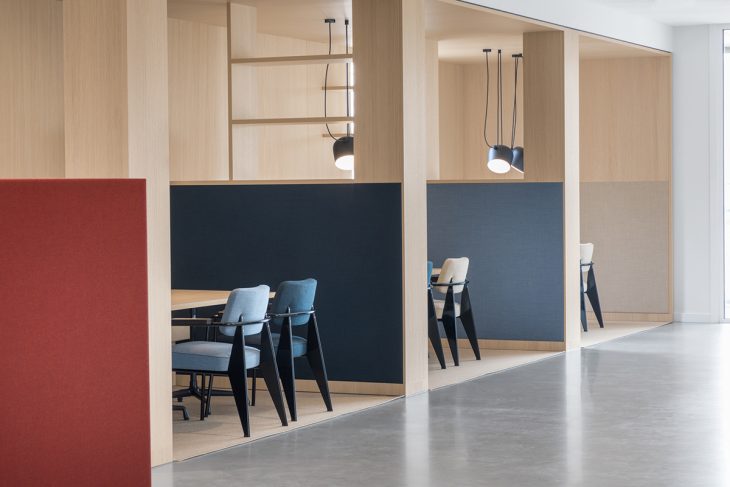 Our challenge was to integrate all different elements in a unifying langscape of work and meeting places. A subtle color play of surfaces and materials connects the different objects through the space. Carpets are finished in the same color tone as cabinet fronts, completed with tables and chairs in matching color combinations. The light flooring, walls and ceiling are in contrast with the furniture family.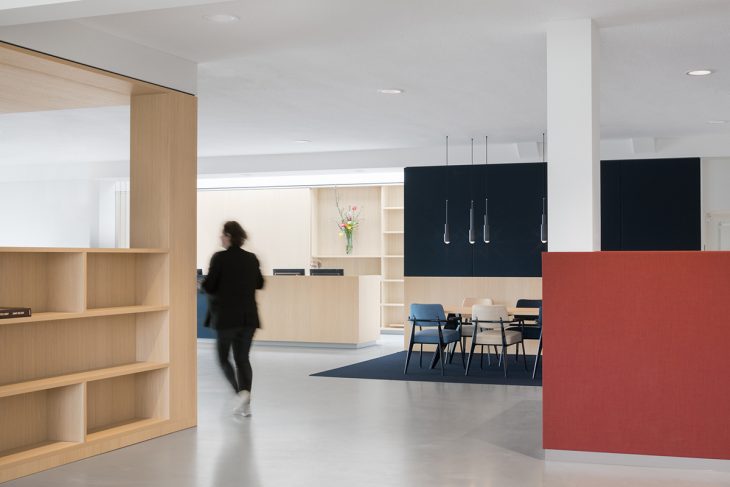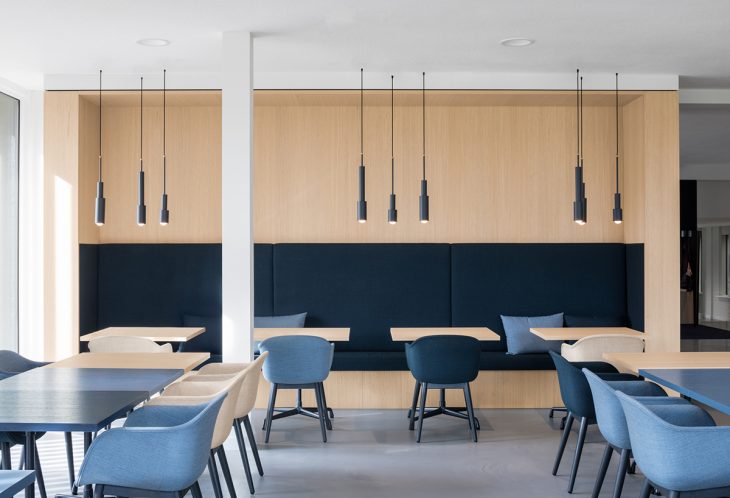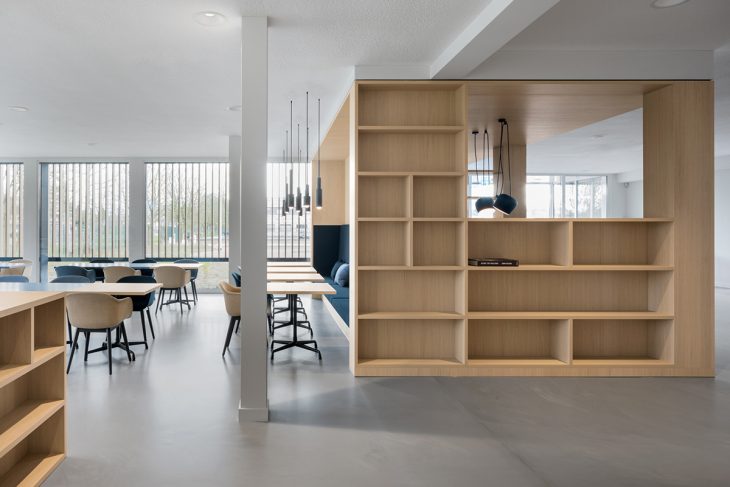 All cabinets, desks, meeting booths and benches are custom designed and made to measure. Added with selected furniture in matching colors to blend in with the general color and material palet. The bold colors and graphical play are referring to traditional Dutch modernism. The result is a simple, timeless and strong new identity for the BKR.