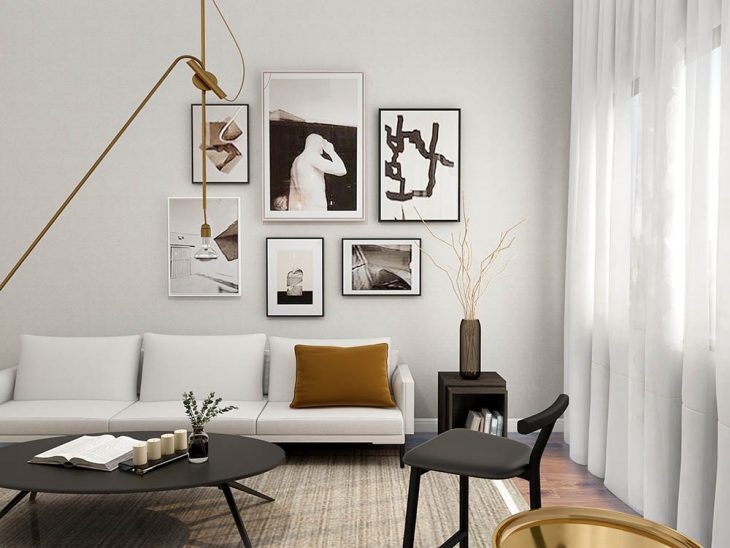 A coffee table is probably the most versatile piece of furniture in the house. Depending on one's lifestyle, it may be used as a storage piece by the wife, a footrest by the husband, a Pikler triangle by the younger generation, or simply as a part of the overall decor, and sometimes even as a coffee table. How to buy one that will serve all of these purposes well?
To put the problem in perspective, we may divide all factors into three main categories, namely its measurements and style, its functionality, and the shopping strategy. In this article, we'd like to offer you some tips that can help you choose a perfect coffee table for your living room.
The right measurements and design
It's important to consider the table's physical parameters and its style in the context of the entire interior design. Ideally, it should match the rest of the furniture and blend harmoniously with the decor of the room.
The height of the coffee table is one of its most important measurable characteristics, and it depends mainly on the height of the couch. The general rule is, the table should be a little bit below or at least not above the seat level of the couch. It should also be the right size to leave enough room for people to be able to walk and move around it freely.
The table's shape is just as important in creating the sense of physical balance in the room. Be it small and gracious or large and heavy, it should fit into the total geometric pattern of the area around it.
The shape also helps set the general atmosphere in the room. Rectangular tables, for example, give it a more modern and stable appearance, whereas oval ones produce an impression of movement and seem larger at the same time. A round table, on the other hand, helps free a lot of space, and its center is equidistant from everybody around it, which sends a friendly welcoming message to the visitors.
Effectively, we're looking at the material and the style here. Naturally, the style shouldn't deviate from the main theme in the room, unless it's done intentionally in order to draw visitors' attention to the table for some purpose.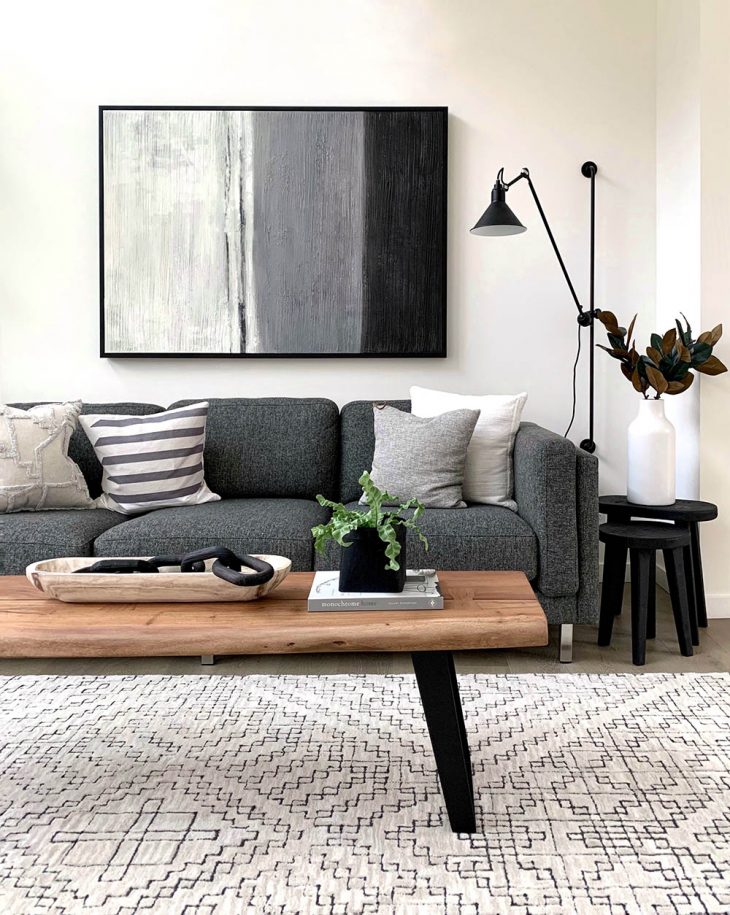 It's the material of the table, however, that most affects one's emotions, and choosing the right one becomes crucial as it will determine how you and your visitors feel around it. A heavy and almost posh marble table creates the sense of stability and personal significance. A wooden table makes one feel relaxed and casual. And a table made of glass rivets one's attention, but its seeming fragility makes one feel careful and reserved.
The table's functionality
It helps a lot to be realistic and admit that a coffee table is just a name, and it will probably see a cup only ten percent of the time. We can approach the issue of its functionality from two practical perspectives.
What happens in your house and the way you intend to use the coffee table can help you with your choice of its design, shape and material. If you have a lot of stuff or papers lying around, for instance, you can buy a table with drawers, shelves or built-in storage underneath.
Besides, you don't really want to procure a table made of whatever oak is still left in the country, only to discover your cat's message that the right of admission has been reserved. Nor is it a good idea to have sharp edges at your toddler's eye level. And should you be blessed with a couple of vibrant and agile kids, the last thing you probably want to hear several days after you buy a beautiful and expensive glass table is, 'Mommy, you know what happened?'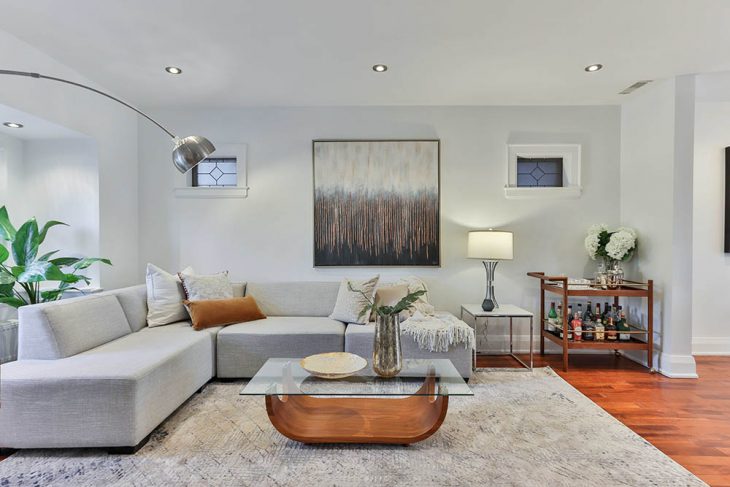 Another, extremely useful source of information is your past experience. What has your previous coffee table been used for? What's happened with it? Why are you thinking of buying a new one? What is it about the table you have now that you don't like, or which problems has it been creating for you? Quite often, answers to such questions may alone be enough to help you make up your mind.
Shopping strategies
While thinking of your future table's functions and appearance, you may as well prepare yourself for the best part, the shopping. There're some practical steps you can take to make your eventual shopping more organised and efficient.
The first two steps are to assess your budget and to do some window shopping. The price list for a modern coffee table can vary greatly, depending on the venue as much as on the table itself. This will help you make up your mind on what you're willing to buy, and which shops you'll probably begin with.
Another thing you can do is to put your ideas and measurements together, especially in a well-organised and easily readable form. This way, you can be more specific and precise when you actually visit the shop, and the salesperson will be able to better assist you with your purchase.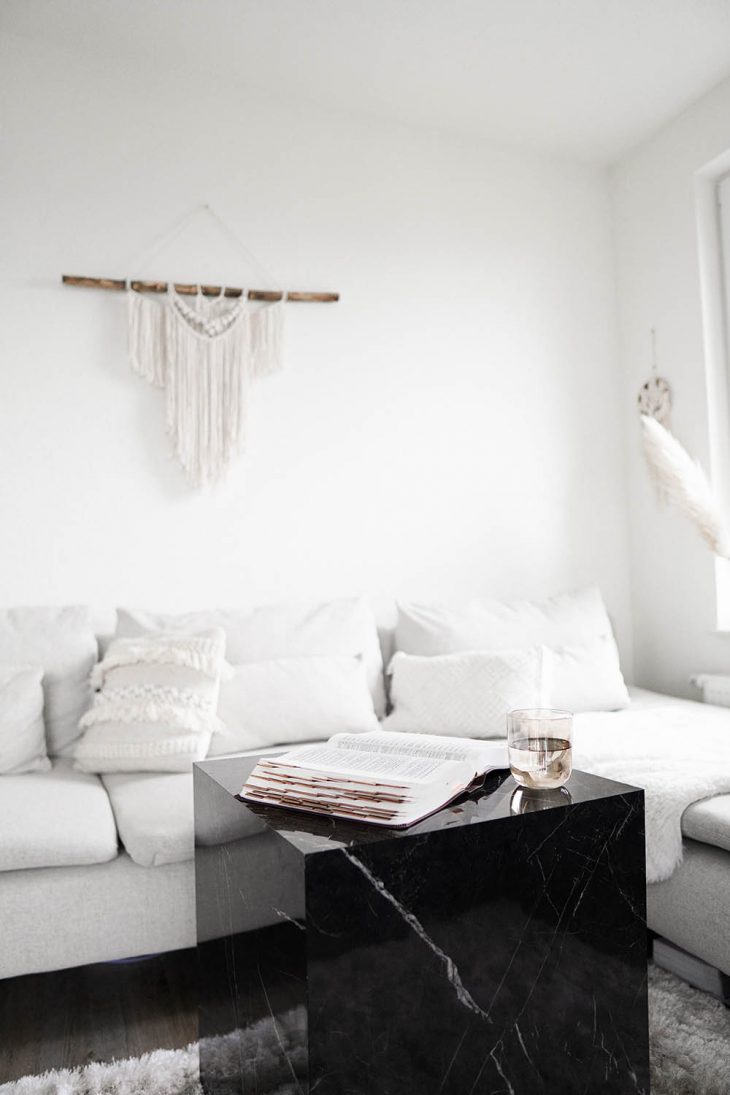 Finally, it should be mentioned that it doesn't have to be one table. You could buy two smaller ones, for example, and place them on different sides of the couch. In fact, it doesn't even have to be a table at all. A chest or an ottoman could easily do the job just as well. And if its shape and size are perfect, but its appearance isn't, it may always be overlayed with a large, beautifully embroidered piece of fabrique. Whatever it's going to be, however, the main criterion remains the ultimate physical and artistic harmony with the entire interior design and the decor of the room.
Conclusion
Deciding which coffee table to buy can be a very interesting task that will make you learn a lot about the way you live. There're many factors to consider before your can make the right choice. We hope the tips we've given you in this article will help you find an ideal coffee table for your home.