Shopping for the right coffee table is an important thing, albeit only a small part in your living room, as it puts everything together. Nowadays, it holds more than just a place to put your coffee. You can also use that space to finish up with small design elements or place personal memorabilia to make your living room feel more like home. Fortunately, there are many kinds of coffee tables to choose from, so you're sure to find one that matches your preference, style, and even the budget you have.
To help you out, here are some hints on how to choose from RJ Living's range of small coffee tablesor any other stores to go with your living room layout:
Consider Your Budget
The first consideration in every purchase, big or small, is your budget. As mentioned, since there are many options when it comes to coffee tables, you're sure to find one that fits your budget. There's no need for you to go beyond the budget that you've set since it's not worth going into debt just to furnish your living room or your home in general. You can instantly narrow down your options by staying within your intended budget.
You can be creative with your strategy. If you're pinching pennies, for instance, you can always buy coffee tables from a garage sale or thrift furniture stores, among others. Also, if you're strategic with your purchase, you can time it when home furniture stores go on a sale.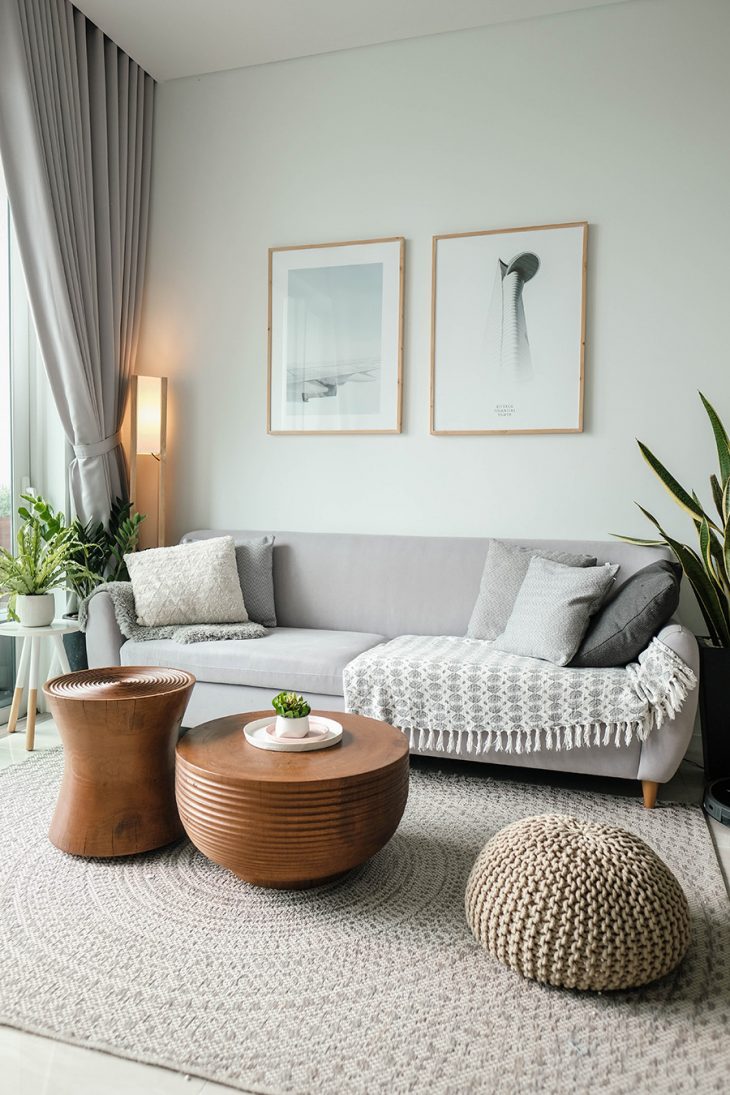 Have In Mind Your Space
The size of your coffee table should always be proportional to the space of your living room. If your coffee table is too big for your living room's size, it'll only make your space feel tight. Surely, you wouldn't want this for your space.
When you're choosing a small one, remember that the purpose of a coffee table is only minimal–it doesn't have to hold a lot of things. So, keep the size in perspective.
A good tip to follow is that the coffee table should be small enough to leave space for a person to walk through seamlessly, which means that they don't have to squeeze themselves between the coffee table and the television console or the sofa.
Be Mindful About The Height
As you take note of the size for seamless movement, don't forget the height as well. You have to be mindful of this since there's nothing else that looks more out of place than a coffee table that's either too high or too low.
The key to determining the right size is that the coffee table should at least be the same height as the cushion of your sofa or couch. Take heed also of your TV console, especially if your television is sitting on it. In doing so, you're sure that the coffee table and whatever you put on it won't obstruct your seamless view of the TV.
Factor In The Shape
Small coffee tables come in all shapes and sizes. How do you know what shape you'd go for?
There is really no universal rule when choosing the shape. Essentially, it has to adhere not only to your preference but also to the situation in your home.
For instance, no matter how nice a coffee table may be, you should always think about the safety of everyone at home. So, if you have pets and young children, then you're better off with rounded coffee tables. That way, you won't have sharp edges, given that the height of the coffee tablecan be dangerous to toddlers.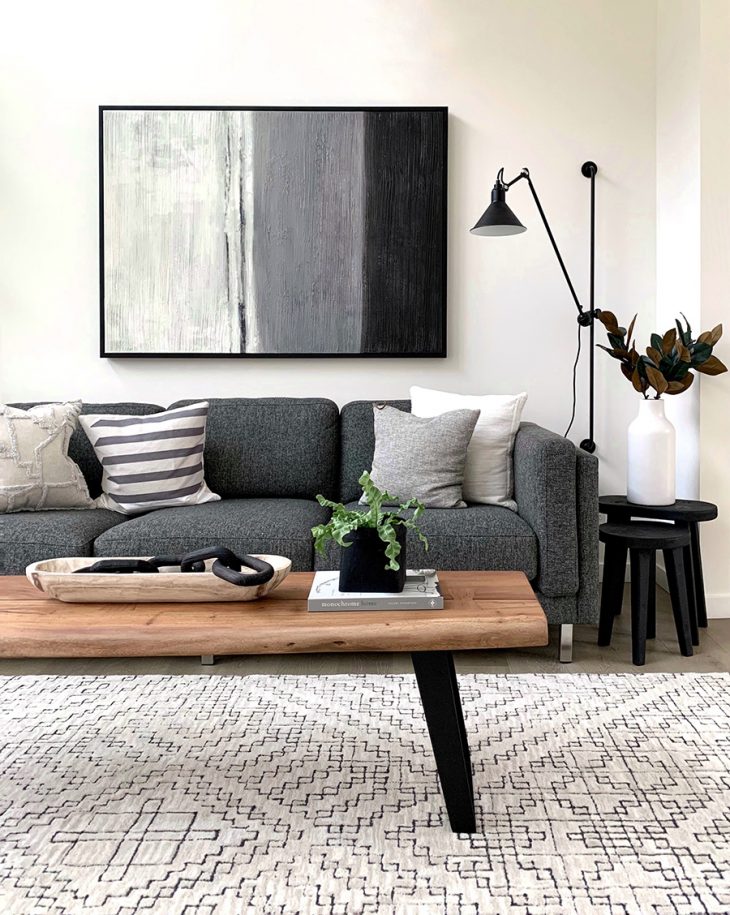 Balance The Style
Gone are the days when you'd have to purchase all the furniture in sets; everything doesn't have to be uniform. Nowadays, the trend is to balance everything out–based on the style or look that you're after in your living room.
For example, if you're going for a classic, elegant vibe in your living room, then you might want to go for classic, glass tables. If you have dark wood or an industrial theme, then a darker shade of a coffee table made of natural materials will look great.
Conclusion
When you first think about it, it may seem like a simple thing to buy a coffee table. After all, it's only a small and minor furniture piece, in comparison with the couch, TV console, and every other big piece in your living room. But once you head out shopping, you may find yourself overwhelmed by all of the available options. As much as you may want to buy all the coffee tables out there, you can only bring home one–if you only have one living room. So, with the help of the tips above, you can have the right choice.