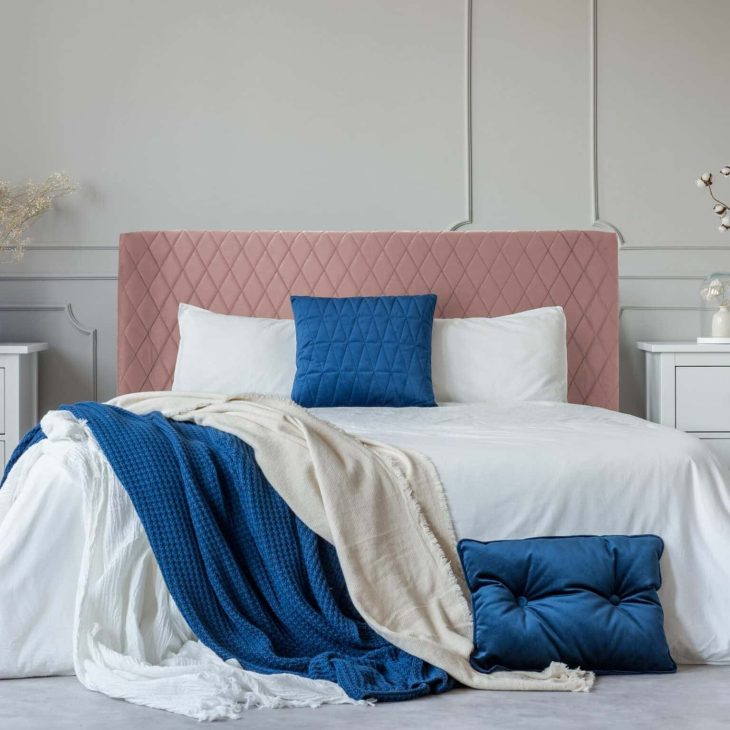 Decorating a bedroom is a fun and exciting task. Hanging artistic pictures, adding plants, and painting fresh coats are the most typical of what you do to bring life into your favorite room. Ultimately, a custom bed frame can be the perfect finishing touch to a bedroom's décor. It's a must-have element that can be both functional and stylish.
A custom bed frame is now gaining popularity for good reasons. You can select the materials and finishes you want, making it a unique piece of furniture that matches your bedroom's style. Hence, choosing the right bed frame to include in your beautifying scheme can be overwhelming as many factors to consider.
To help you get started, here are some helpful tips for decorating a bedroom with a custom bed frame:
Select The Right Design
As you want to make your room beautiful and sophisticated, it's essential to select the right design for your custom bed frame. A contemporary design would be perfect for a modern bedroom, while a classic design would be great for a more traditional setting. On the other hand, if you're not sure what style you want, you can always go for a simple or classic design that'll never go out of style.
There are plenty of furniture showrooms that can give you design ideas and inspiration for your custom bed frame. You may look at their selection and choose one that catches your eye. Alternatively, you could get creative and come up with your design. Just make sure that the final product is something you'll be happy with.
The rule of thumb is to find a design that'll complement and correspond to the bedroom's overall layout. After all, this purchase is a long-term investment, and you want to get it right the first time.
Consider The Size Of Your Bedroom
Sprucing up a bedroom with a custom bed frame doesn't mean buying any bed frame and hoping it'll fit. This approach will likely result in an awkward, ill-fitted structure and a cramped room. So, before you go out and purchase that custom bed base, take the time to measure your bedroom's dimensions.
Another thing to keep in mind is the size of your mattress. A custom bed frame should be slightly larger than the mattress to ensure ease of access and comfort. It gives you a bit of leeway if you want to upgrade your mattress size in the future. Remember that mattresses vary in height, width, and thickness, so always take these measurements into account as well.
Furthermore, if you have limited space in your bedroom, choosing a platform bed frame would be good. These frames usually have a low profile that won't take up too much floor space. Or perhaps a multifunctional one with hidden storage spaces underneath the bed would be ideal for your needs.
Do Not Forget The Material Used
Your relaxing place should have the perfect bed frame to provide a good night's sleep. And having a quality of sleep is determined by more than just the mattress. The bed frame's material is also a contributing factor. It serves as a foundation or support for the mattress and helps distribute weight evenly.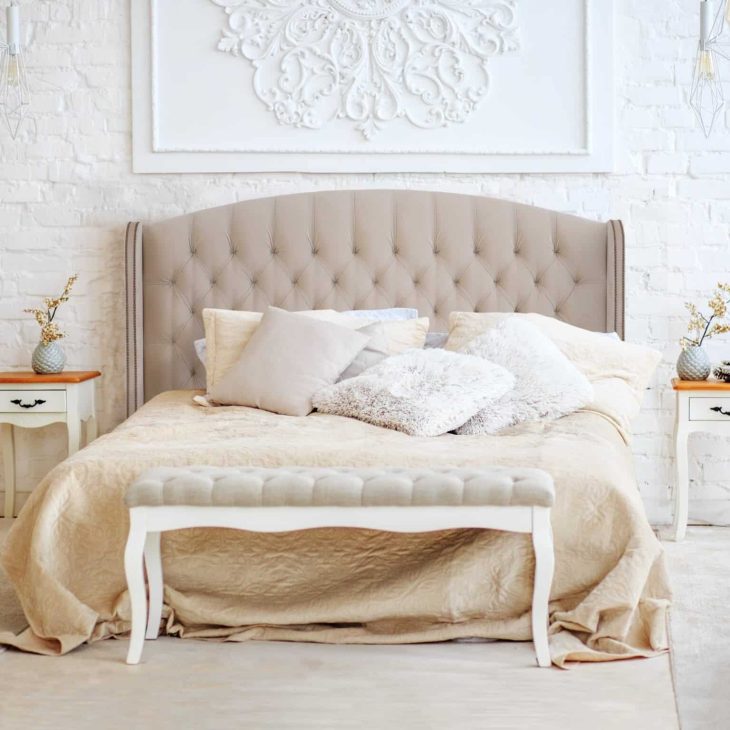 A high-quality and comfortable custom bed frame will depend on the materials used. There are plenty of materials to choose from, such as wood, metal, or fabric. Let's take a look at each material and what benefits they offer:
This material is sturdy and resilient, making it a good choice. It has a natural look and feels that gives your bedroom a warm and cozy atmosphere. A wooden frame also comes in various finishes and colors to complement any bedroom's décor.
Using metal material for your custom bed frame has more to offer. Aside from its sleek and modern effect, metal frames are also strong, durable, and, more importantly, lightweight, making them easy to move around when you decide to reface your bedroom arrangement.
If you're looking for a luxurious and elegant option, you may opt for a fabric frame. It comes in different textures, colors, and designs that can suit any bedroom. Its comfort level is one of the most sought-after features, as it has a padded layer that gives extra support and a comfy touch.
Whichever material you go for, evaluate its durability and quality to ensure that your custom bed frame can withstand the test of time.
Accessorize With Custom Bed Headboards
Now that you've got the essential aspects, it's time to add some embellishment to your personalized bed base. And what better way to do that than with the frame's headboard? Accessorizing some parts of the bed frame is an excellent way to show your unique personality and style.
You can customize the headboard in several ways. For instance, installing some lighting fixtures behind it will make for a dramatic and eye-catching statement piece. You can also add some tufting or nailhead trim to give it an extra touch of luxury. If you want to keep it simple, a plain fabric headboard in a contrasting shade would also be great.
Takeaway
Decorating your bedroom with a custom bed frame doesn't mean just picking what's trendy. It's about finding the perfect combination of elements that'll give your relaxing place a personal touch. Use the tips here as a starting point and create the bedroom of your dreams with a beautiful yet functional bed frame.