Sincro designed this stunning 250 m2 bakery/cafe in a Nordic-industrial style, located in Barcelona,Spain. Divided into several areas, the designers aimed to differentiate them with a change of materials, furniture and lighting.Take a look at the complete story after the jump.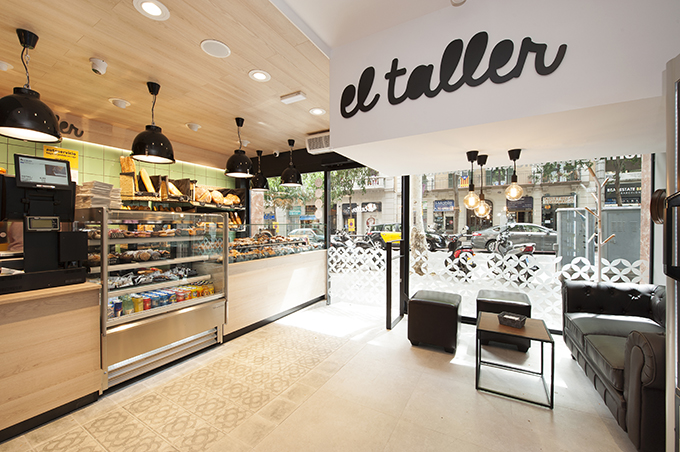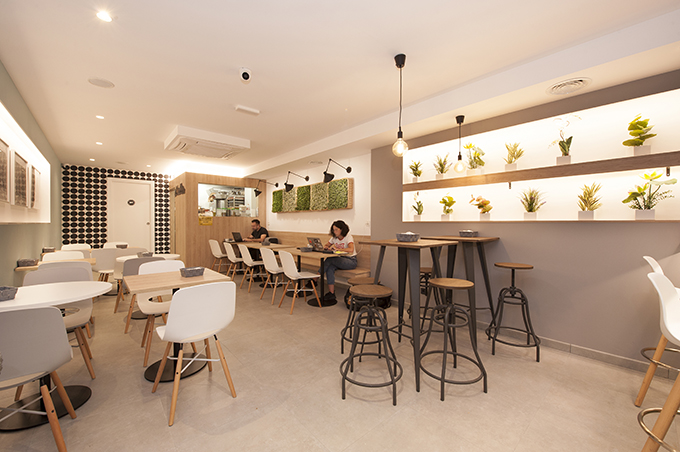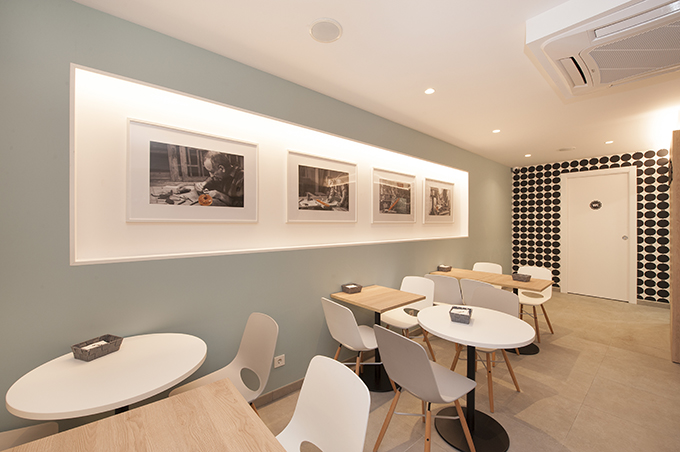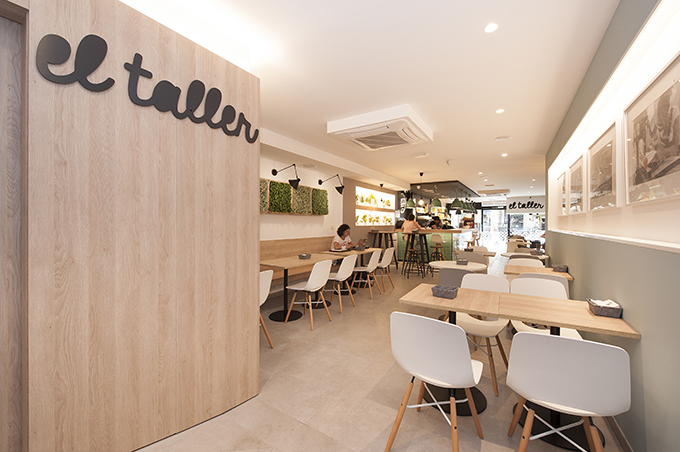 From the architects: In this project one of the Bakery cafe "El Taller", in Barcelona, ​​has been renovated, following the aesthetics of the franchise, in which the Nordic-industrial style prevails.
The place has been divided into several areas, all clearly differentiated by changing materials, furniture and lighting.
The bakery area has been located at the entrance to facilitate the entry and exit of customers who buy take away products. Materials that resemble natural wood have been used, and much of the wall has been tiled with emerald green tiles, looking for a chromatic combination with the colour of the wood and the black of the industrial-style luminaries. Moreover a ceramic carpet has been installed reproducing the Panots pavement, typical of the Barcelona sidewalks.
In front of the bakery area, we find a space for relaxation composed of furniture and decoration accessories in dark tones. For the wall, a synthetic Vescom wall cover in light grey colour has been used, very suitable for this type of establishment thanks to its resistance and durability. This space receives a lot of natural light thanks to the glass facade, and some hanging lamps have been installed with light bulbs that provide a cozier atmosphere.
In the central area and following into the bakery, we find the cafeteria that thanks to the contrast of the black wall and ceiling with the emerald green of the luminaries and the front of the bar, a visually independent space has been created.
For the consumption area different environments have been created so each user can choose the most appropriate atmosphere. Regarding of decoration, modules of hanging plants and wall lights have been used; wallpaper with black and white balls; and some niches. Open gaps integrated into the wall that have allowed us to give a unique character to the space. In one of them, they have installed some personalized paintings and in the other a set of plants in pots, all of them illuminated with LED strips.
Images are courtesy of Sincro
Find more projects by Sincro: www.bysincro.com