If there aren't enough bedrooms in your home, there's no need to pack up and move. In fact, you can use the space which you already have or add to it in order to create an extra bedroom in your home. There are many different ways which you can add a bedroom to your home to create extra space for an expanding family, a family member or friend who's moving in with you, or even a lodger for some extra income.
Loft Conversions

The most obvious place to put a bedroom is upstairs with the rest of them. That's why loft conversions are the most popular type of bedroom addition. However, you'll have to think about accessibility – there will need to be some sort of staircase or ladder leading up to the loft, and it will need to be secure. If the room is for a child, there are some safety considerations to take – if access is via a ladder can the hatch open and close safely? Window safety is also another concern – see this web site for window opening products.
Bedroom Split

If it's another room which you need and not necessarily the extra space, you might be able to get away with splitting a large bedroom into two. For example, if your master bedroom spans the whole of the front of the house, building a wall down the centre will split it into two separate, smaller rooms. This is a good idea for families with children who don't necessarily need the extra room but want each child to have their own room.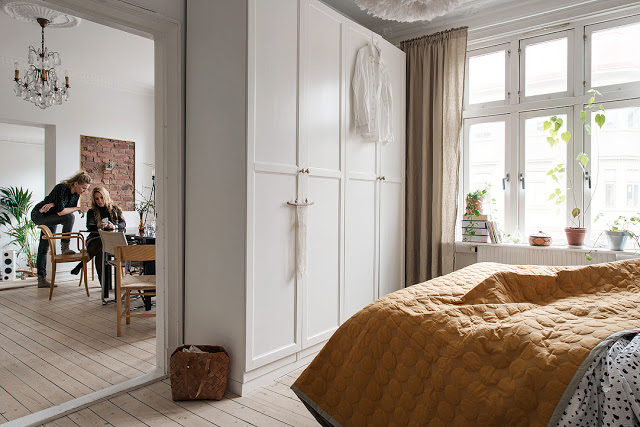 Garage Conversion

If like most people your garage isn't used for much other than storing old stuff you never look at, it might serve a better purpose as a bedroom. Garage conversions are also great for accessible bedrooms, so if a resident in your home is a wheelchair user or you are moving in an elderly relative, converting the garage to a bedroom means that they have a space on the ground floor with no need to install a stair lift to get them upstairs.
Extensions

Adding an extension to your home is another way of creating an extra bedroom. Rather than simply adding a ground floor extension, it could be more cost effective to have a two-storey extension built so that you can not only have an extra bedroom space but another room downstairs as well.
Basement Conversions

If you have a basement that rarely ever gets used for much, you could convert that into a bedroom. Basement and cellar conversions are becoming more popular, especially in urban areas where it's difficult to build onto your home to create extra space. However, if you're thinking of converting your basement it's good to bear in mind that it's often the most expensive option as there is a lot of work to be done to transform the space into a liveable room.
After adding the much needed additional space to your home, now is the time to get creative with bedroom design.
Have you added an extra bedroom on to your home? Which method did you use, and why? Let us know in the comments.