Siren Design studio recently completed interior project for office space world known company Facebook, located in Sydney, Australia. For more images continue after the jump:
From the Architects:
"Facebook is about people — and our workplaces should support our employees in ways they didn't even know possible, working to stimulate collaboration, nurture cultural cohesion, and pave the way for ingenuity and invention." – Facebook design guidelines. Working to a brief that fostered creativity, Siren was able to provide Facebook with an 'industrial' & 'unpolished' commercial interior that was deliberately void of any stereotypical spaces of the corporate world.
Sit-to-stand workstations, open plan metal mesh kitchen joinery, life size 'Write Something' wall, galvanised steel staircase with steel grating balustrade, are some of the unique features that make up the essential bones of this iconic office. Working alongside renowned graffiti artists, acoustic consultants & Australian furniture suppliers, Siren delivered a tailor made office that is susceptive to the rogue, emergent, and generative culture of Facebook.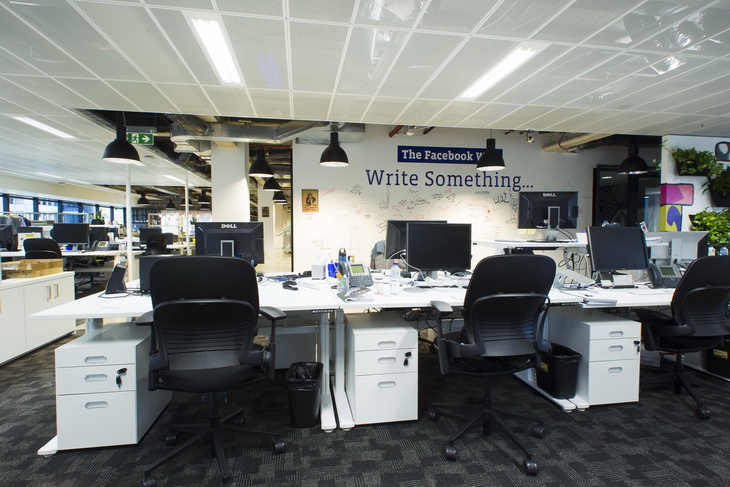 Project: Facebook Offices
Designed by Siren Design
Design Team: Mia Feasey, Shannon Dogon
Location: Sydney, Australia
Website: www.sirendesign.com.au