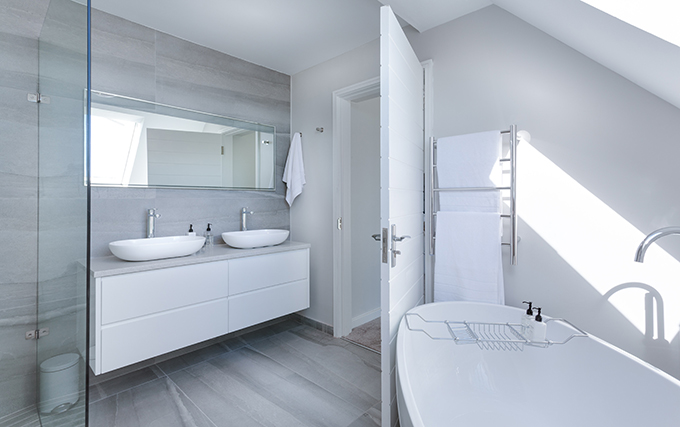 A luxurious looking bathroom doesn't need a big budget. All it needs is some clever colour and designing ideas, and come creative accessories. Yes, it's possible to make your bathroom look expensive for less, if you're willing to think outside-the-box.
Worried about the budget?
Once more, money should be the least of your worries. Clever design additions could help you create a bathroom of your dreams. This can be achieved by simple palette transformation, lighting changes, design addition with or without any major hardware overhaul. We are not suggesting uprooting your tiles — rather go for a quick coat of paint (because grey bathrooms are so trendy right now) or some quirky wallpaper to spruce up the walls.
Some makeover ideas
Here are some ideas to make your bathroom experience truly luxe. Neither the sledgehammer nor the bank needs to be bothered, so get into action and elevate your bathroom.
Most uber-luxe bathrooms feature a seating. It not only makes the space look grand and expensive but also adds a relaxing feel. It could be a stool, an ottoman or even an armchair. Besides, no more pedicures on the toilet seat!
Choose a sophisticated look in curtain showers. Opt for silk or silk like materials from the home furnishing section and cover with an affordable shower lining on the inside. In bath mats, tufted or woven rugs could add the fancy feel. If your bathroom area is small, vintage looking rugs could perk up the place without being a major investment.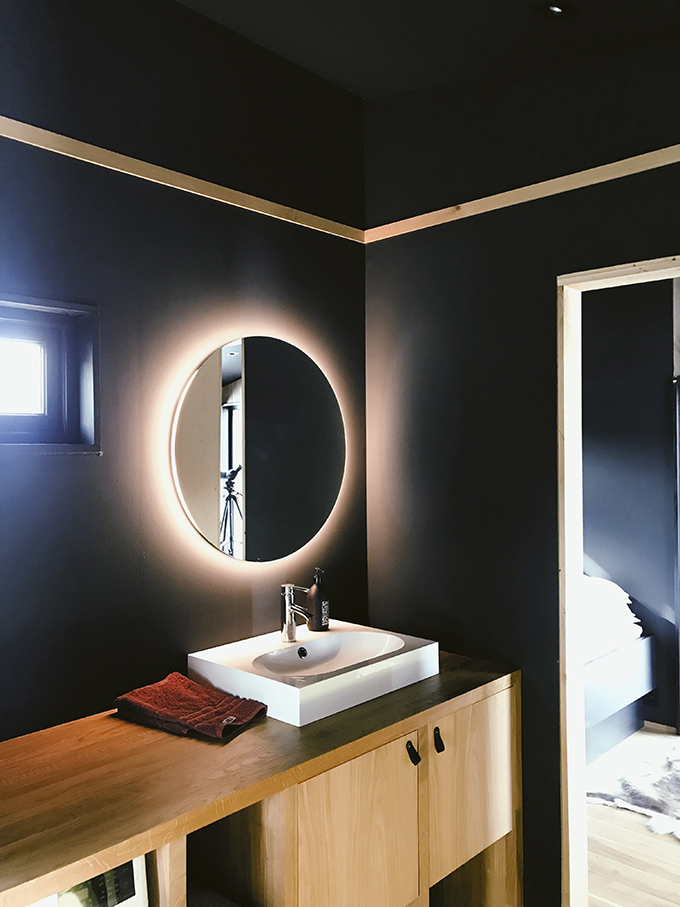 Mirror, mirror, on the wall
Mirrors can add a distinct flair to your bathroom. Think ornamental mirrors, antique detailing and vintage designs. Lighted mirrors are an ingenious way to elevate your basic bathroom into an expensive space. They add an ultra-modern feel.
It's quite a basic idea but it is amazing how addition of pots and planters can completely transform your bathroom. They enliven the area and some plants actually flourish in the bathroom environment. Orchids, for example, thrive in the warm, steamy atmosphere in bathrooms, andlend a rich feel to this space.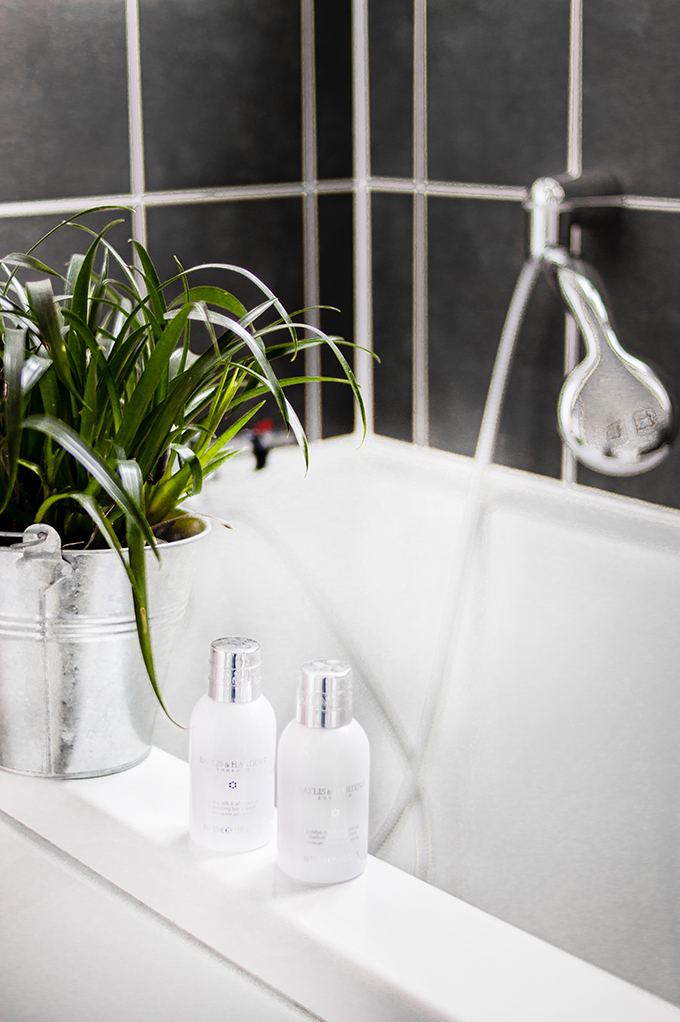 Accessorise to grab eye-balls
The store-bought containers and toiletries don't always sell the look. Hence, think beautiful dispensers, trays to contain the odds and ends, glass bottles and holders, towel hangers and rings.In short, rehome your products. Also, you could add an artwork for some instant glam too.
Light fixtures can make a big impact. Rather than the ordinary bar light above the mirror think of matching light scones, flush-mount chandeliers and other vanity options. They can uplift the whole look of the bathroom without taking up any physical space.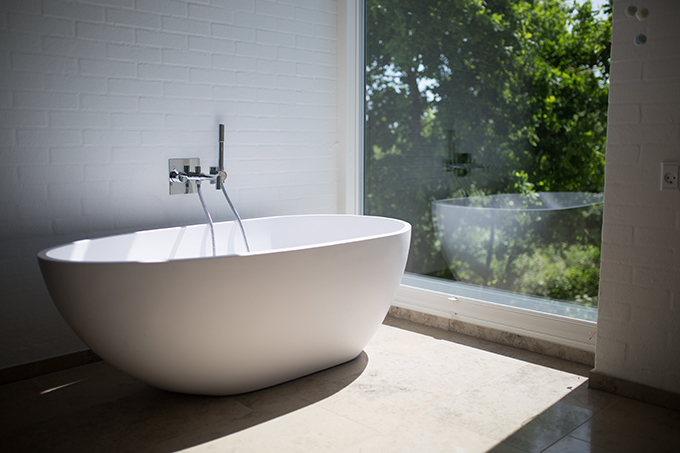 Upgrading small details like your storage options can change the look of your bathroom while taking care of the clutter that usually builds up over time. Also, some interesting accessory options completely transform the feel of a bathroom and elevate it to a sophisticated class. For example, frosted glass windows allow both privacy and natural light giving your bathroom a bright façade.
Give these nifty ideas a try and see how they transform the way your bathroom looks and feels without costing a bomb.