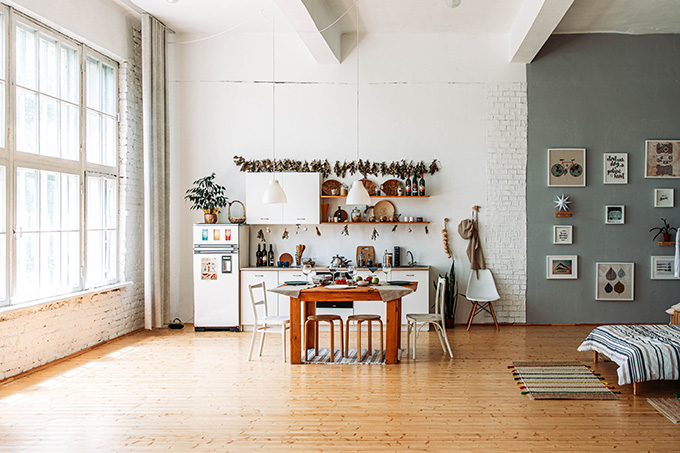 When it comes to interior designing, we all want to stay updated with the latest trend. But designing any interior, whether it is home or office space, is quite a challenging task. So, if this is the case, then you might also be struggling to decorate your place. Don't worry, this happens with a lot of people, they don't know what goes with what, and some also end up creating a mess.
Hardwood flooring is so pretty to look at, right? But it is one of those interior things that some people face difficulty to decorate. Are you one of them? Read this blog to get some excellent ideas to decorate your hardwood flooring without any trouble.
Wood flooring is one of the latest trends in floorings. From maple wood to solid oak wood flooring, there are numerous options to choose from. Below are seven ways to style your wood flooring and also some trendiest hardwood floor designs of 2020: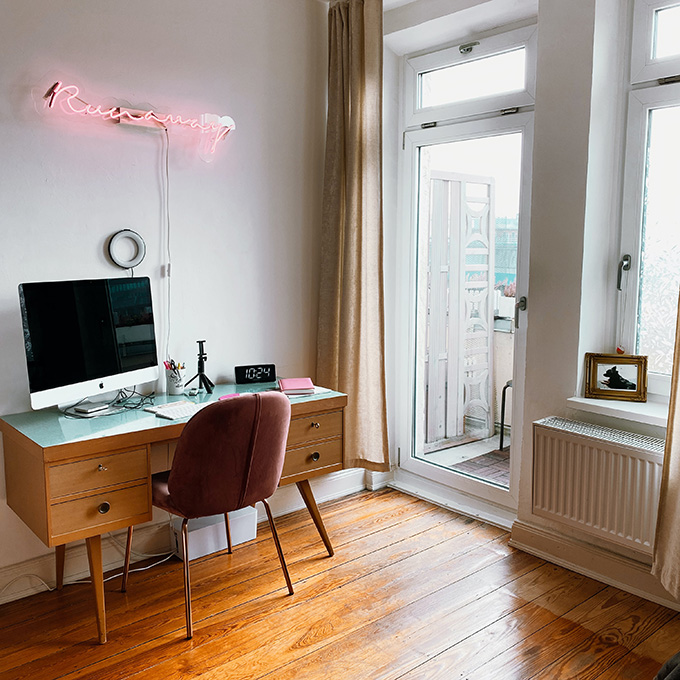 1. Wall Shades for Oak Hardwood
While choosing your wall paint, one thing that you should always keep in mind is the color tone of your wood floor. If your floor has light-toned wood, then use neutral or white colors on the wall. Whereas if you have dark colored solid oak hardwood flooring, you can use some bright colors like blue and yellow on the wall to achieve a contrasting effect.
2. Texture Takes Center Stage
Another way to achieve an amazing interior design is texture. Yes, you can experiment with various textures. They add some character and drama to any space in the most elegant way. Wire brushed, Hand-scraped and distressed. Yes, they are the different textures types, not the type of jeans.
3. Add a Rug!!
Wood is not as hard as tile, but it lacks the softness. So, adding a rug on the wood floors will not only add some comfort but also define the space. Try layering rugs of various shapes and colors to create an open yet cohesive ambiance.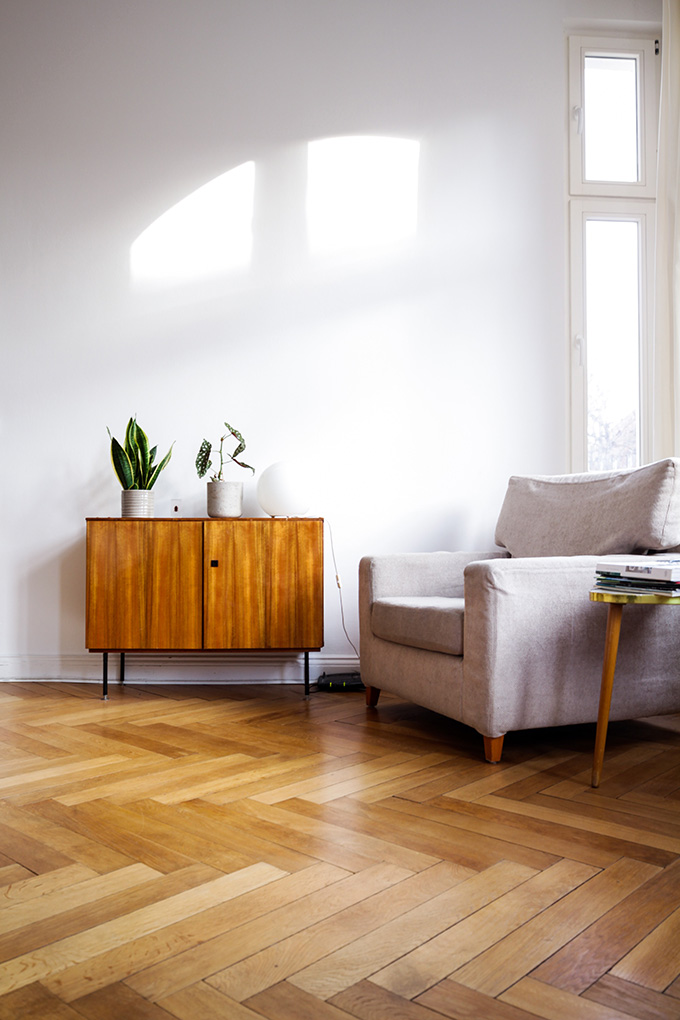 4. Colors that Pop on Hardwood
In 2019, the hardwood flooring had some extreme colors, but this year the trend is more inclined towards the neutral color palette. They're evergreen and very classy looking, right? You can also try this trend by selecting the pieces that'll go perfectly with your stained wood floors. Colors like white, beige, and gray look good with the dark stained floors.
5. Fancy Finishes
Wood floors look even more beautiful when you stain them. No doubt that a matte floor gives the home an uplift and a warm feel, but the smooth finishing will never go out of style!! You can use oil, stains, or protective layers to give your floor a unique finishing touch, and also, they protect the wood from unwanted moisture and scratches. Some suppliers also sell these hardwood planks that are already prefinished. So, if you don't have time to polish them, you can simply buy these prefinished planks and install them directly.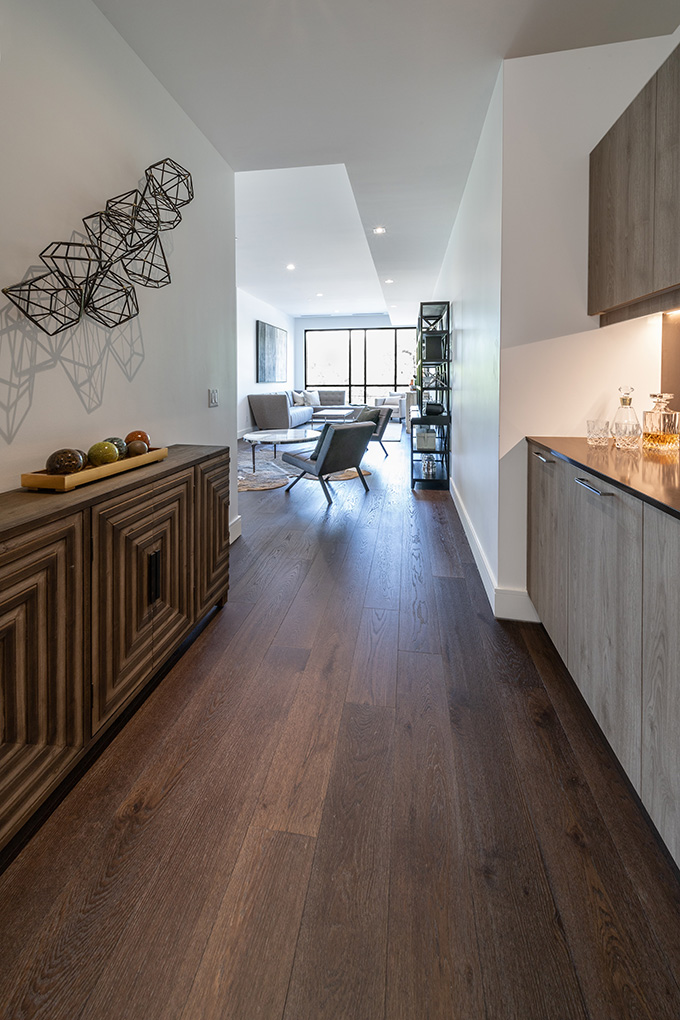 6. Make a Balance between Dark and Light
You can always select the color as per your choice, but when it comes to choosing the background colors for your furniture, you need to keep this thing in mind that always use those colors that help to enhance the natural splendor of wood. You can use color combinations like:
● Medium Green + Honey-colored Pine Wood
The green beautifully enhances the yellow shades in the wood.
● Terracotta + Cherry Wood
Terracotta brings out the red shades of the wood.
● Pastel colors + White Oak
Go for pastel colors like mauve or light blue to add some color to the white solid oak hardwood flooring.
7. Try Various Styles
The best thing about wood floors is that they can easily go with any style. So, whether your home decor is rustic, modern, or eclectic, these awesome hardwood floors can be decorated with any theme and style. Like, if you're going for a mid-century theme, go with teal furniture as it brings out that awesome vibes. Walnut wooden cabinets look absolutely fabulous with the solid oak hardwood flooring in the kitchen. You can also include some vintage wooden light fixtures to complete the industrial look.
When you're redoing your home, try blending various elements with hardwood floors. And don't worry about the matching tones of wood, feel free to mix and match the unique & bold wood furniture pieces with your wood flooring. To increase the life of your hardwood floors, you have to do some things like regular cleaning with good quality hardwood cleaner and mop. Use the tips in this article to guide you to style your hardwood flooring, and surely your visitors will get impressed with your styling skills.