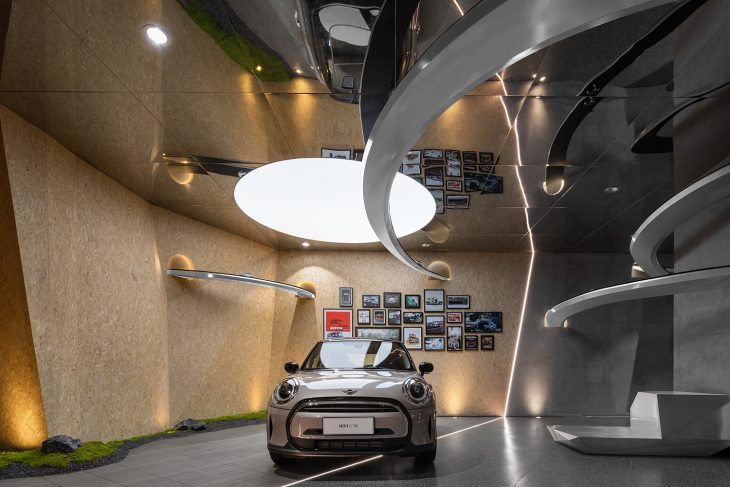 ARCHIHOPE is sharing with us their latest project, the MINI Urban Exhibition Hall located in Changsha, China.
The design mixed the sci-fi sentiment with an eye-catching nod to minimalism to create the design concept behind the exhibition hall. The design of the Mini Urban Exhibition Hall drives from the DNA of the MINI brand itself. The architects broke through the tradition to create a differentiated shopping mall car showroom. The space captures the anchor of the times and combined geographical advantages to create a unique "MINI world".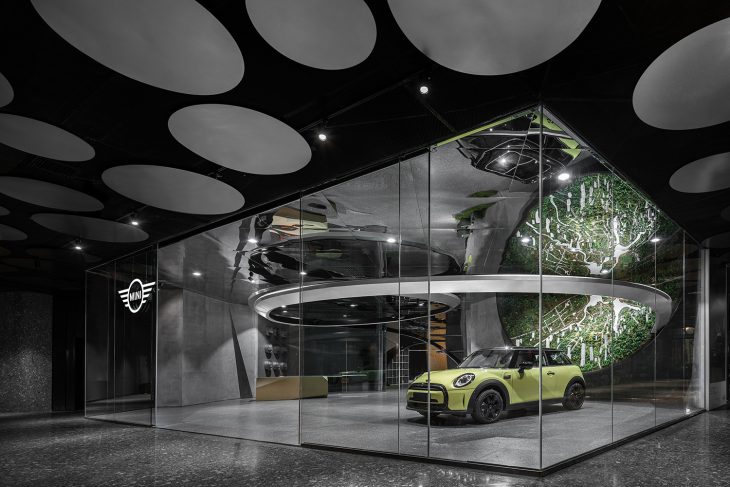 "As the first urban exhibition hall of MINI in China, the brand's appeal is to combine the regional advantages and the sustainable development concept trend of BMW Group to build an exhibition hall that publicizes the brand spirit. Based on its own design strategy advantage of being environmental-friendly and sustainable and rooted in the brand spirit concept, ARCHIHOPE broke through the tradition to build a differentiated shopping mall car showroom, captured the anchor of the times and combined geographical advantages to create a pun inclusive "MINI world" with environment-friendly materials and design techniques. Located in the "Yunxi Chaohui" in Pozi Street, Wuyi Square, Changsha, the commercial complex is oriented to the young, which is a pioneer cultural and creative complex integrating commercial retail, office, residence and art exhibition," shares ARCHIHOPE design team.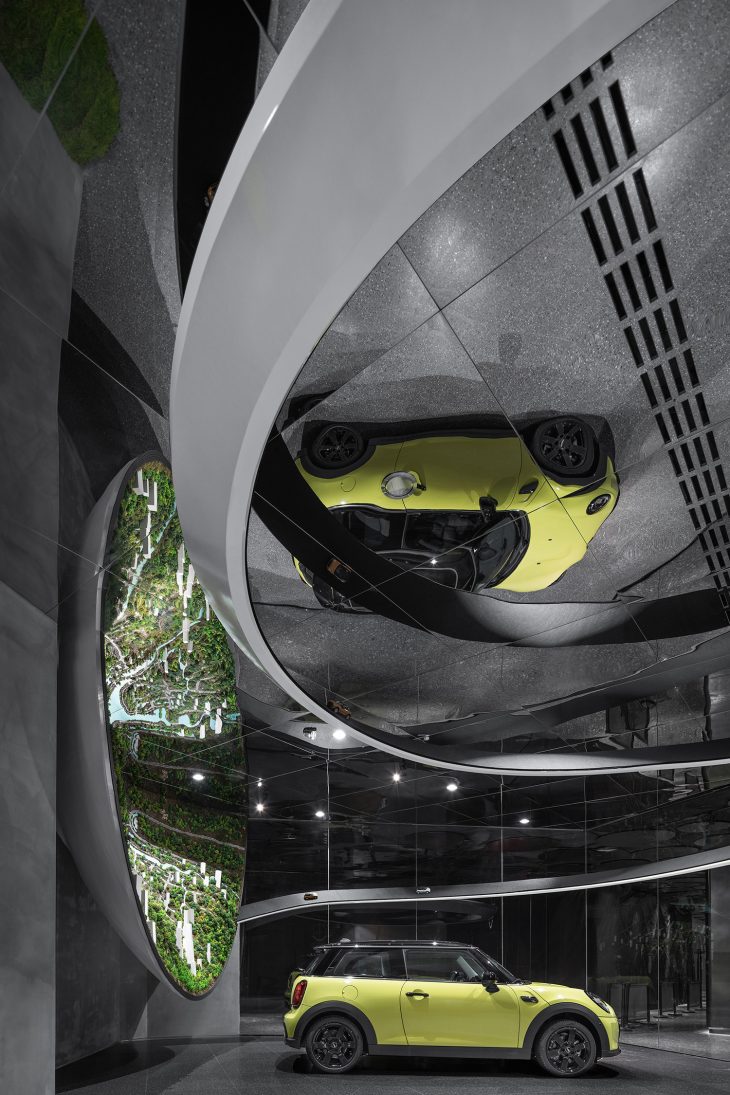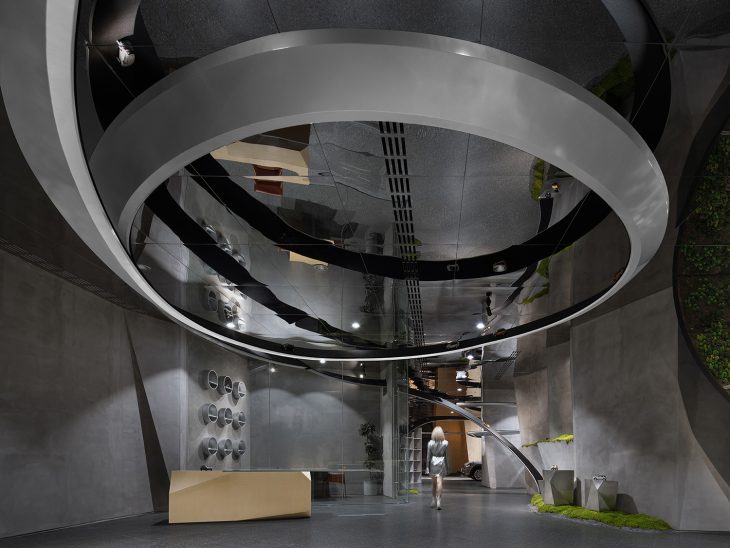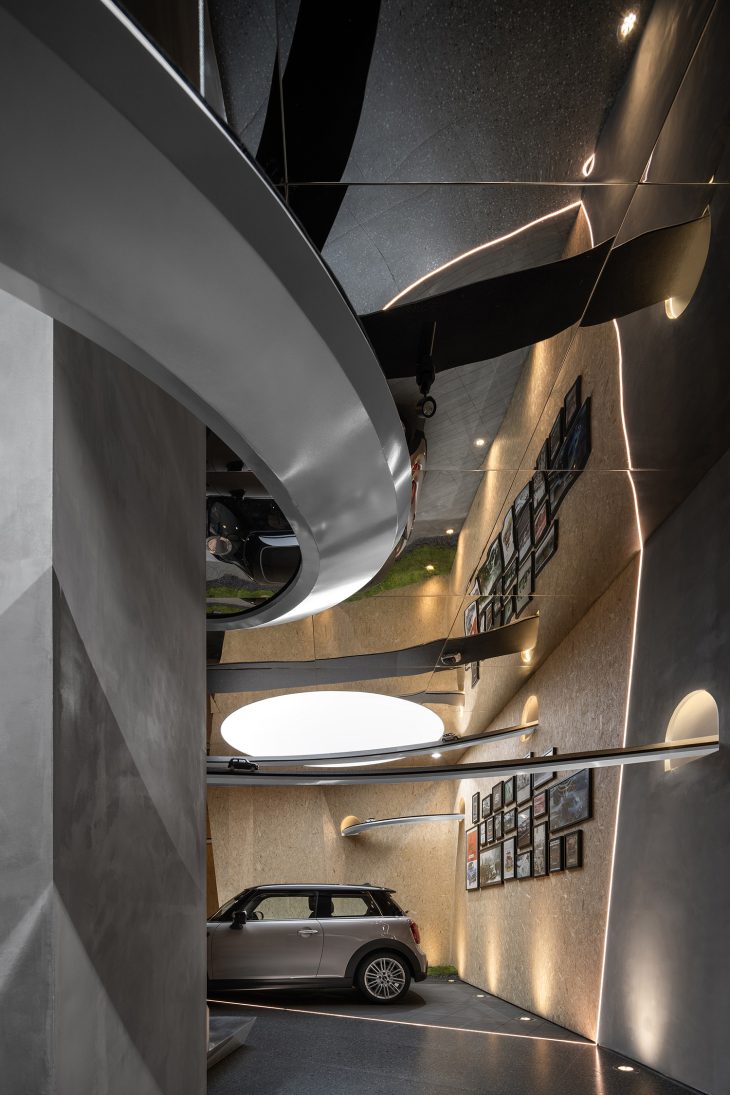 The design orients the visitors via two entrances embedded in a glass box. The customer entrance is the main entrance in the mall, and the MINI exhibition hall doorway is located as an entrance in the outer street. The interior also features a reception desk and sales office, alongside with the customer meeting point serving as a certain negotiation area for the shoppers. The architects celebrated the design element of the brand, so synonymous with MINI itself. A car loved by many creatives around the globe, today as equally in 1953 when the first model was launched.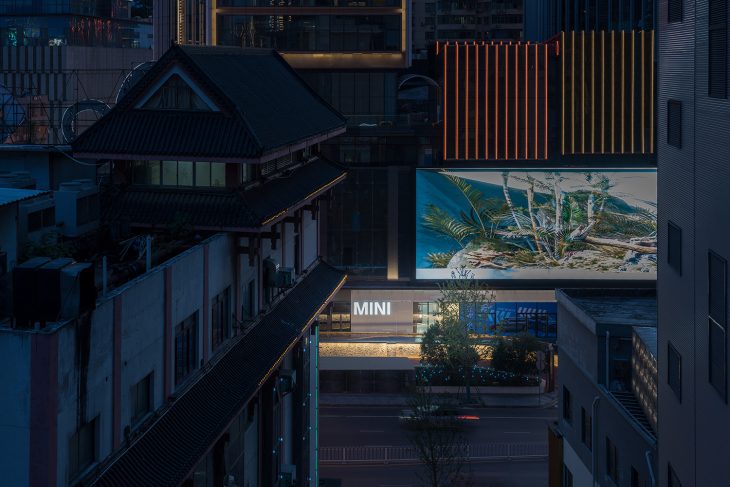 "At the early stage of design, we need to simulate whether the model of cars moving in the exhibition hall conflicts with the tracks. And how to make the tracks 'free' in the exhibition hall without affecting the car moving line is also one of the difficulties in design," adds ARCHIHOPE design team talking about the new project.
Discover more of the project in ARCHISCENE Gallery: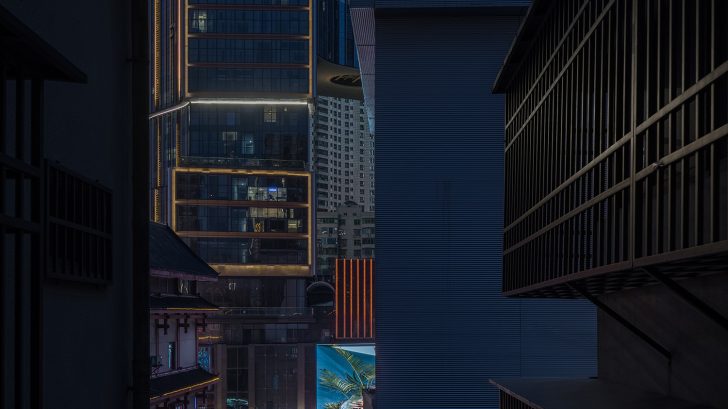 Project Information
Project Name: MINI Urban Exhibition Hall,Changsha
Project Location: Changsha, Hunan, China
Total floor space: 280 square meters
Designer: ARCHIHOPE Ltd.(UK & SZ)
Firm website:archihope.com
Chief Designer: Hihope Zhu
Deepening Design Team: Jane Fang, Chang Xu
Main materials: perforated aluminum plate, terrazzo, oriented strand board, cement coatings, mirror stainless steel, etc
Construction unit: Huanghua Construction
Photographer: Vincent Wu
Special thanks to Shenzhen Fusenyuan for the guidance on props