This impressively designed modern living space is work of architect Viktoria Yakusha. This family home project was wrapped up only a few months ago, in the early Fall of 2015. The modern house is already a home for a five member family.
The architect has done a splendid job preserving the surround great outdoor greenery, at the same time connecting the outside and inside with massive carefully positioned windows.
For more of the project continue below: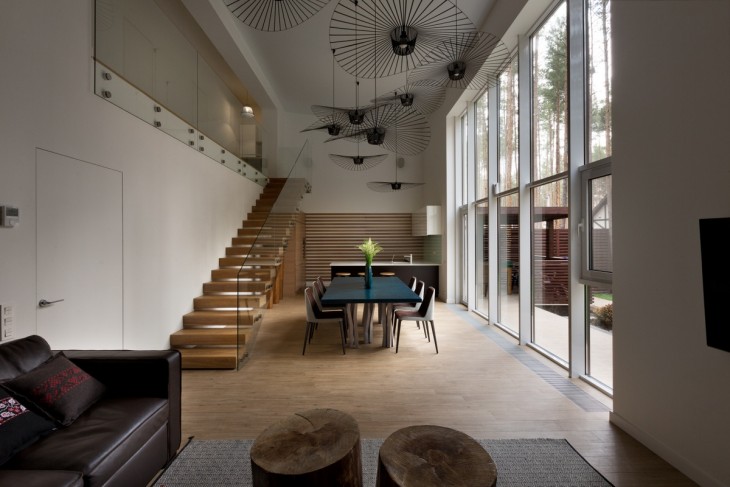 Discover Viktoria Yakusha's work on www.yakusha.com.ua.