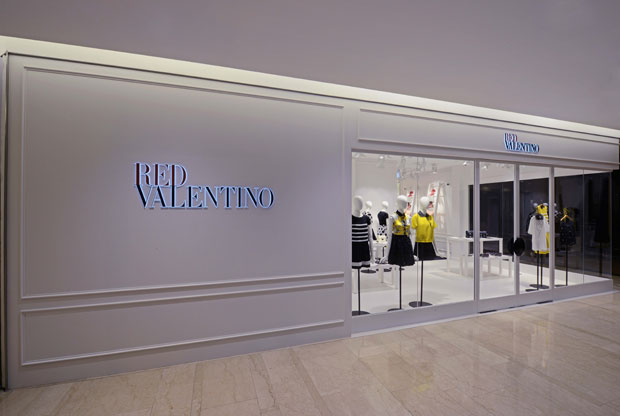 REDValentino has just opened its new address in Singapore, the inviting space was designed by Maria Grazia Chiuri and Pierpaolo Piccioli, Creative Directors of Maison Valentino. As the creative directors of Valentino the designer duo has redefined the modern elegance. As some of the most prolific designers of their generation their elegant design sentiment spreads across Valentino's labels, including REDValentino.
RELATED: Find Fashion Retail Interior Designs on ArchiSCENE
The space and time of shopping is conceived as a fluid, dreamlike experience, charged with the sense of surprise one finds in fairy tales: familiar spaces that suddenly reveal a hidden, parallel dimension; walls move and ceilings disappear. In the blink of an eye, both viewpoint and vanishing point shift perspective and turn reality into magic. The warm, timeless atmosphere of a cozy antique home is contradicted by the contemporary lighting, emphasizing the texture of the white capitonné walls and other metal details. Bright white is the unifying theme. It is the blank page upon which all are invited to tell their own tales with clothes, to describe their own dreams. – from REDValetino
For more of the inspiring space continue after the jump: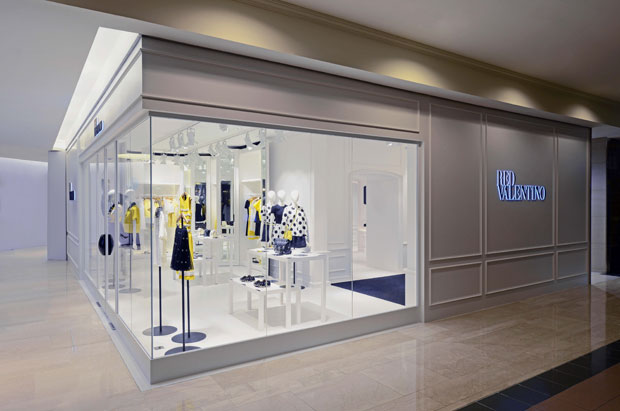 The new boutique takes a scope of 116 square metres where it houses REDValentino's current spring summer 2015 clothing and accessories collections. It is located in the prestigious Takashimaya Shopping Centre in Singapore.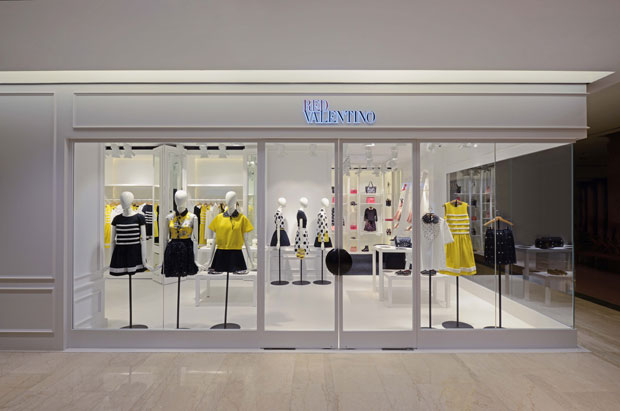 Chiuri and Piccioli are a team since 1991 they have worked together at FENDI first but moved to Valetino 16 years ago as accessories designes. After the legendary fashion designer Valetino Garavani retired in 2007 they became joined creative directors of Maison Valentino. In the past 8 years the designer duo has nurtured the sentiment of the famed Italian fashion house. They kept the craftsmanship and couture as the focal point of everything they create, and that includes REDValentino.