Supermodel Kate Moss might have her hands full taking the covers of VOGUE magazine, nevertheless her passion for design took the spotlight in the collaboration with the Design Practice YOO. Kate teamed up with the architects on THE BARNHOUSE project, a five bedroom home going on the market currently for around 2.5 million pounds.
RELATED: Find More Inspiring HOUSES on ArchiSCENE
The house is already described as a "Luxurious haven in the woods". This furnished lavish home boasts a mix of modern furniture with a touch of retro bringing in a collection of vintage pieces.
For more of the house design by Kate Moss and YOO Studio continue after the jump: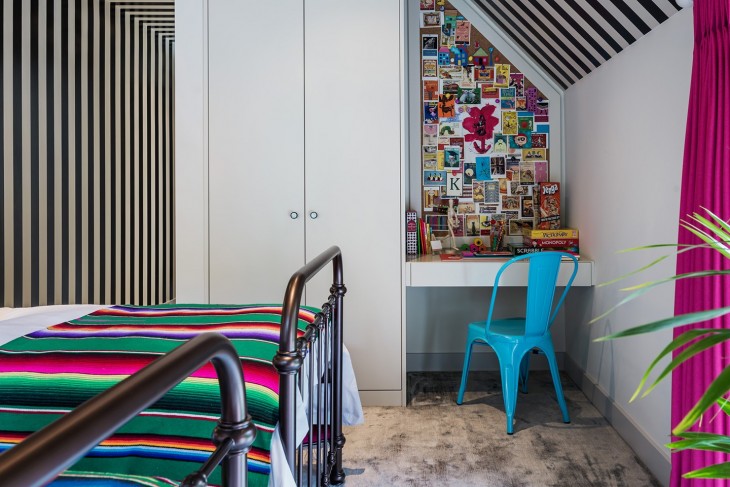 All Photos Photo by Mel Yates and YOO – www.yoo.com.