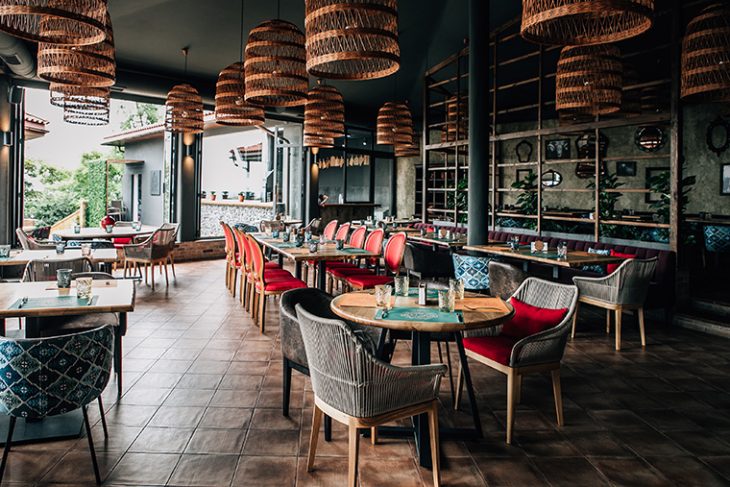 RUDA Studio have recently completed their latest project in the Ukraine – Three Lambs. The Eastern European cuisine restaurant is located in a historical place of Odesa, Ukraine, overlooking the sea. Take a look at the complete story after the jump.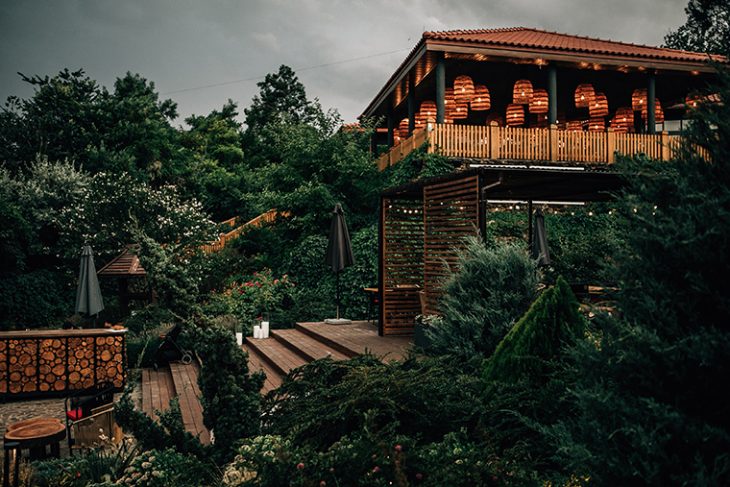 The interior of the restaurant harmoniously combines modern design and details of oriental culture. The furniture has colorful national patterns. Carpets serve as bright accents. Paying attention to details, we used bright colors, hand-painting, and weaving.
We have created a new tapestry special for this project. It contains traditional elements of Caucasian culture. The brass circle is framed by black sheepskin, and the light part is made of woolen yarn.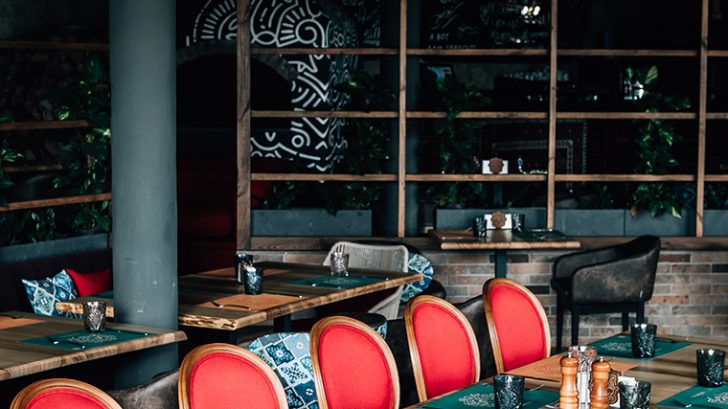 Architecture firm: RUDA Studio – rudastudio.com.ua
Project team: Alexandra Rudenko, Diana Alekseenko, Vlad Levitsky, Alexander Marchuk
Photography by Viktoria Kuznetsova