Homepolish practice designed the interior solution for the TripleLift Offices created for a splendid location in New York City. For more images continue after the jump: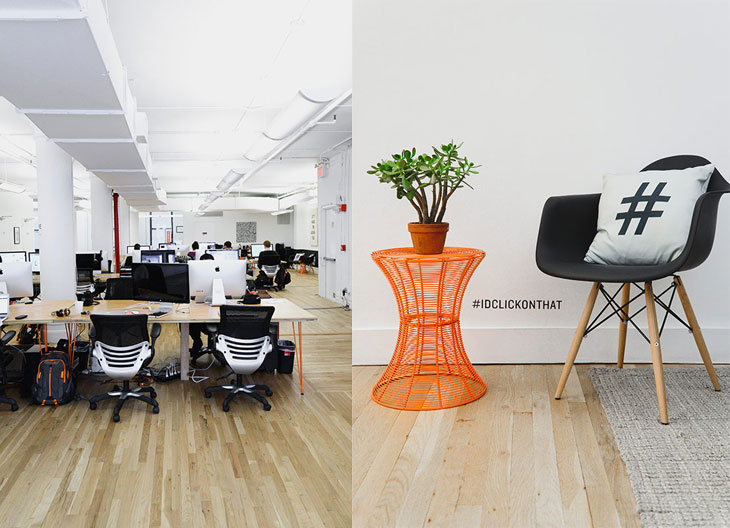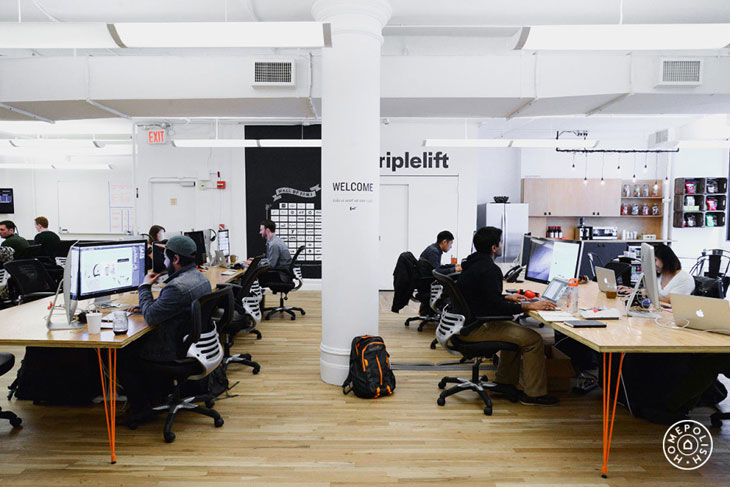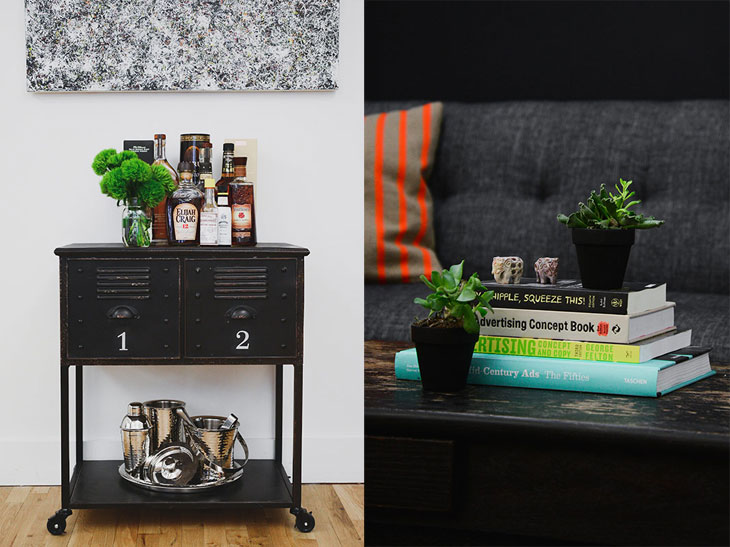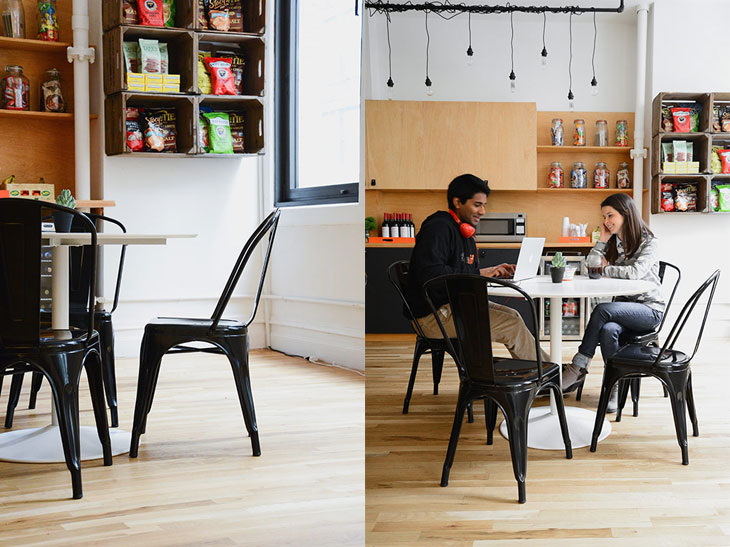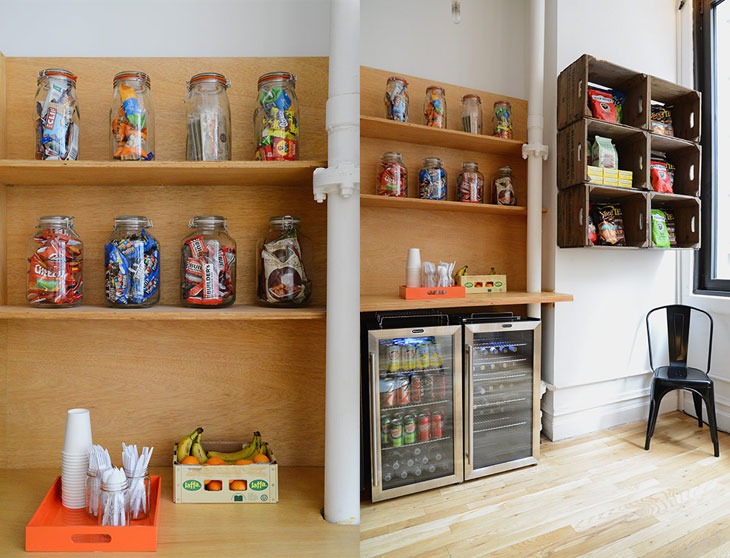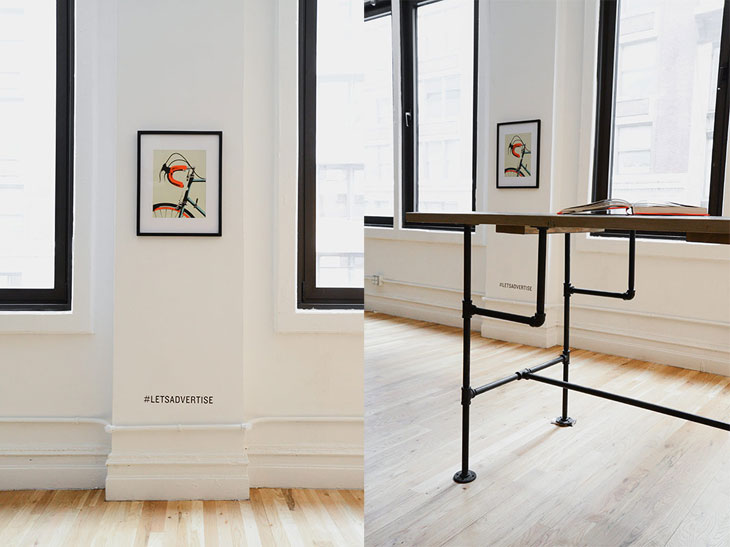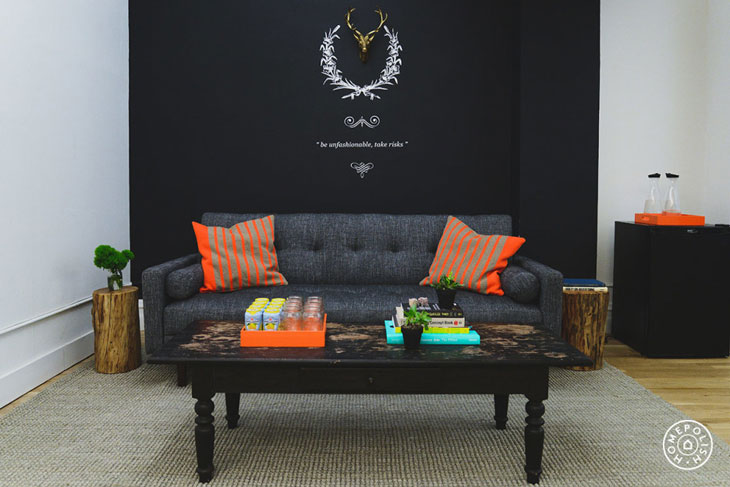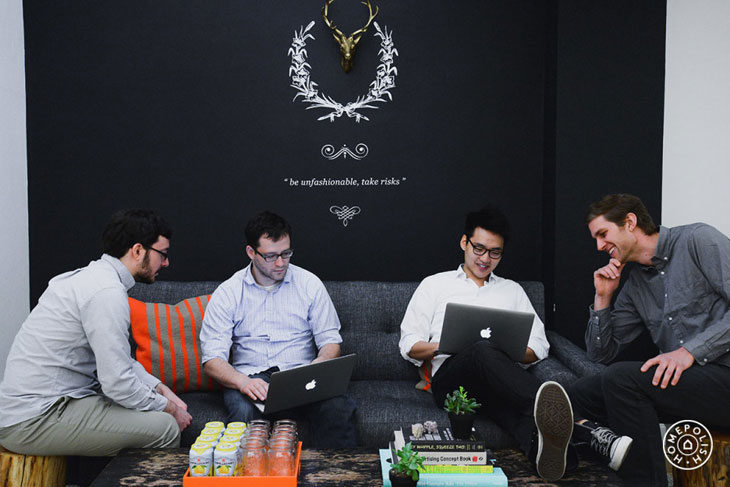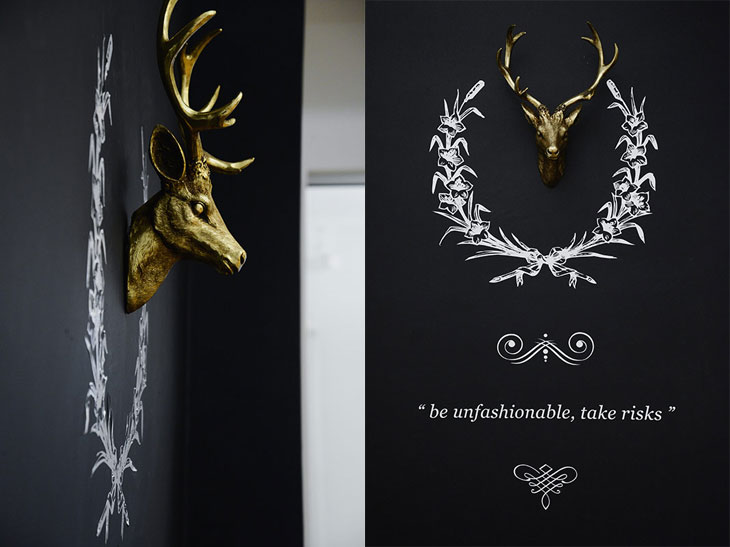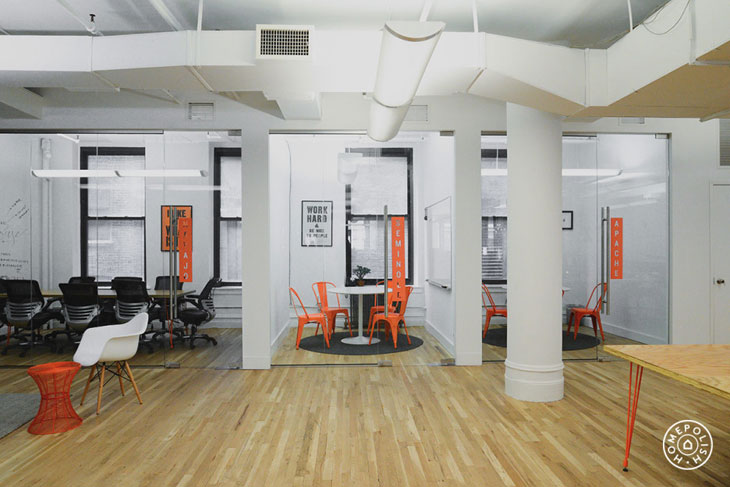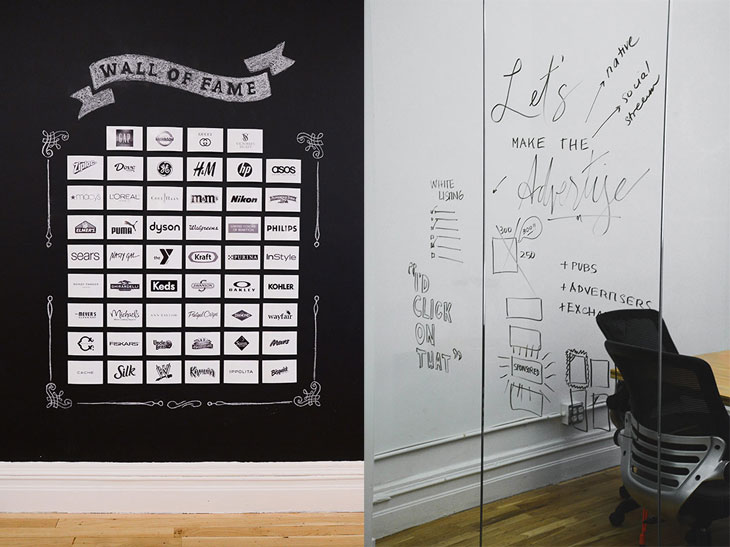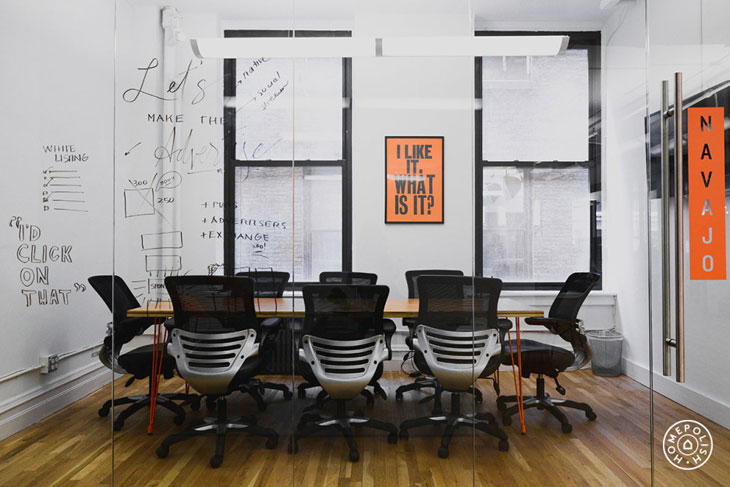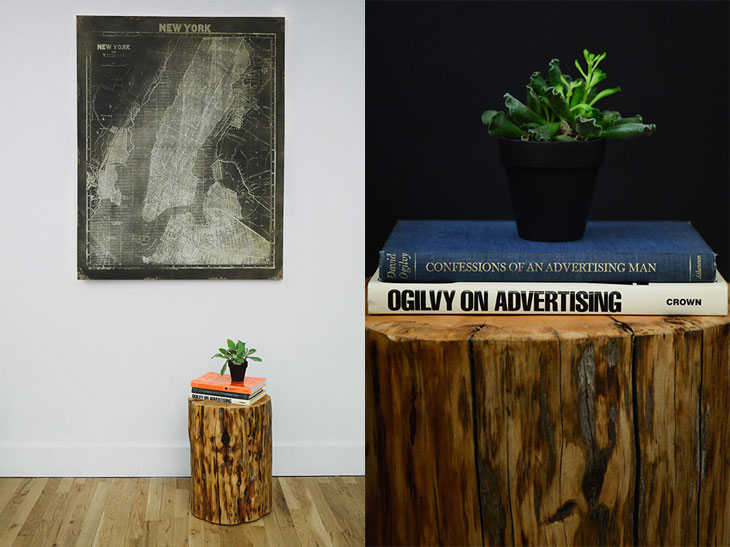 From the Architects:
TripleLift is the "advertising solution for the visual web" so having an office that looked amazing while working efficiently was key. With a bright open loft in the Flatiron District, co-founder Shaun knew he wanted to utilize the great natural sunlight and bare white walls. With Homepolish designer Tina, the makeover was rounded out with the brand's color palette (orange and gray), inspiring quotes and hashtags peppered around the walls and modern furnishings with an industrial twist. Incorporating a space for mingling was really important to the TripleLift team as it's in their office culture to hang out, feel comfortable and create ideas organically in a relaxed environment (hence the multitude of snacks) so Tina focused on carving the open plan into differently functioning areas. Raw material shelving in the kitchen, modern furniture at work stations and a dark wall color in the reception area all worked to cleverly dissect the office without using walls. A resourceful and beautiful space, Tina and the TripleLift team worked to achieve the perfect working environment.
Project: TripleLift Offices
Designed by Homepolish
Project Director: Tina Apostolou
Location: New York City, USA
Website: www.homepolish.com