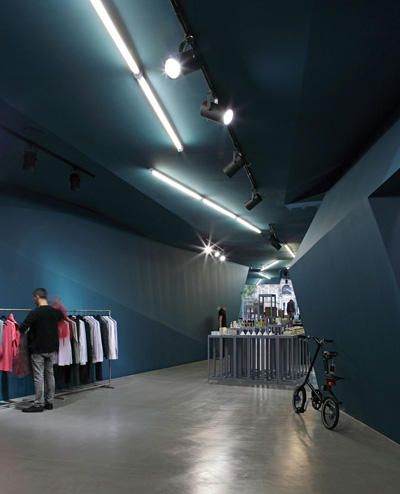 Project: Wrong Weather Store
Location: Porto, Portugal
Website: www.wrongweather.net
Fashion & lifestyle store for contemporary men has a space to match their concept, to go with their interesting online shop the team wanted an interior design which will help the buyer see the brands in a different and a more unique manner. Having a gallery space inside the store Wrong Weather often takes part in art events, naturally wanting to expand their love for art to the clothes on display they have hired a noted Italian Architect Francesco Moncada to create a special furniture installation comprised of more than 200 pieces. Used as a special instore display it is placed in a specific landscape formation, presenting the latest from Wrong Weather and brands the company sells.
View more images of the store and Franceco's Algebraic Variations installation after the jump: